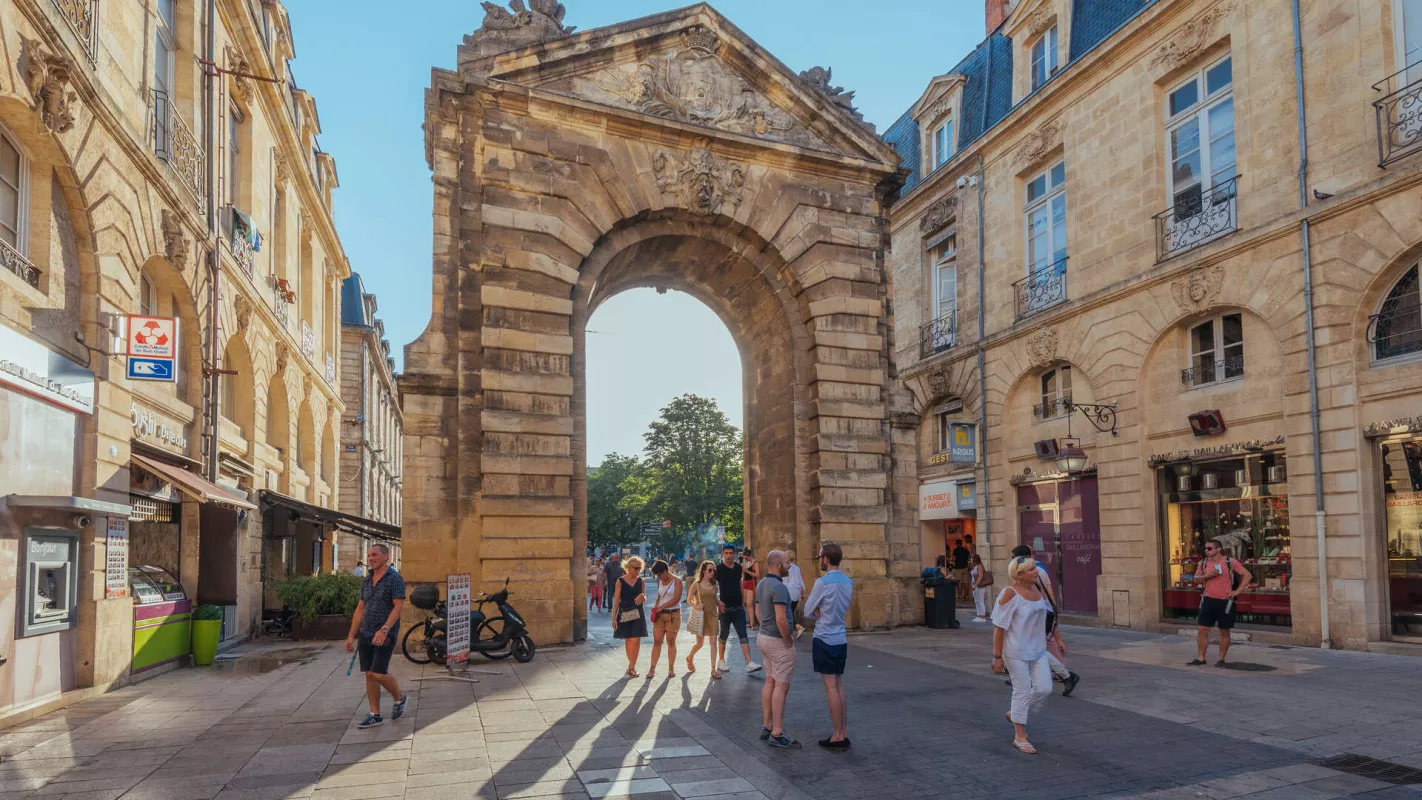 Hôtel de Ville, Mériadeck, Gambetta
Exuding a striking blend of tradition and modernity, this iconic district is home to impressive historical monuments and modern buildings and hosts many public services.
THE HÔTEL DE VILLE (TOWN HALL) DISTRICT
Home to many shops, this lively quarter brings together several museums around the impressive Palais Rohan (now the Town Hall). Just opposite to the palace stands the majestic Cathedral of Saint Andrew and the Pey-Berland Tower, an isolated bell tower topped with the gilded bronze statue of Notre-Dame of Aquitaine.
It was on this site that Maximilien de Rohan decided to build the archbishop's palace - the majestic Palais Rohan - in 1774, just a few steps away from the cathedral. The two galleries in the palace's gardens were transformed into a Museum of Fine Arts in the 19th century. The museum now houses a collection of masterpieces of pictorial art from the 15th to the 20th century.
Nearby, rue Bouffard is home to to the city's leading antique dealers and decorators, as well as the Museum of Decorative Arts and Design.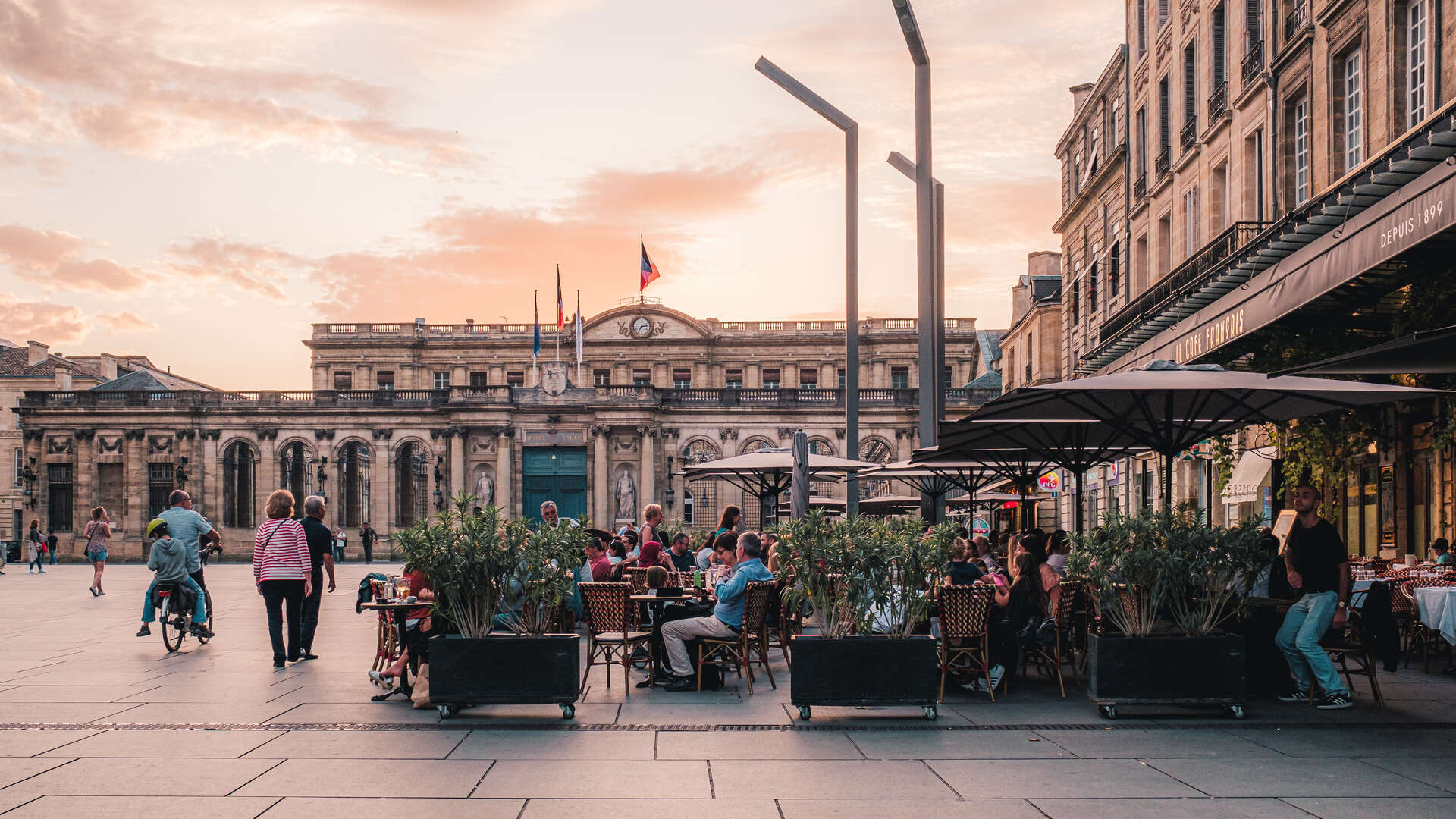 PLACE GAMBETTA
A few steps away lies Place Gambetta, one of Bordeaux's most emblematic squares. Situated in the centre of the city (as confirmed by the border stone no. 0, located at no. 10), the former Place Dauphine is undoubtedly one of Bordeaux's most significant urban heritage sites. Its beauty owes much to its magnificent façades dating from the second half of the 18th century.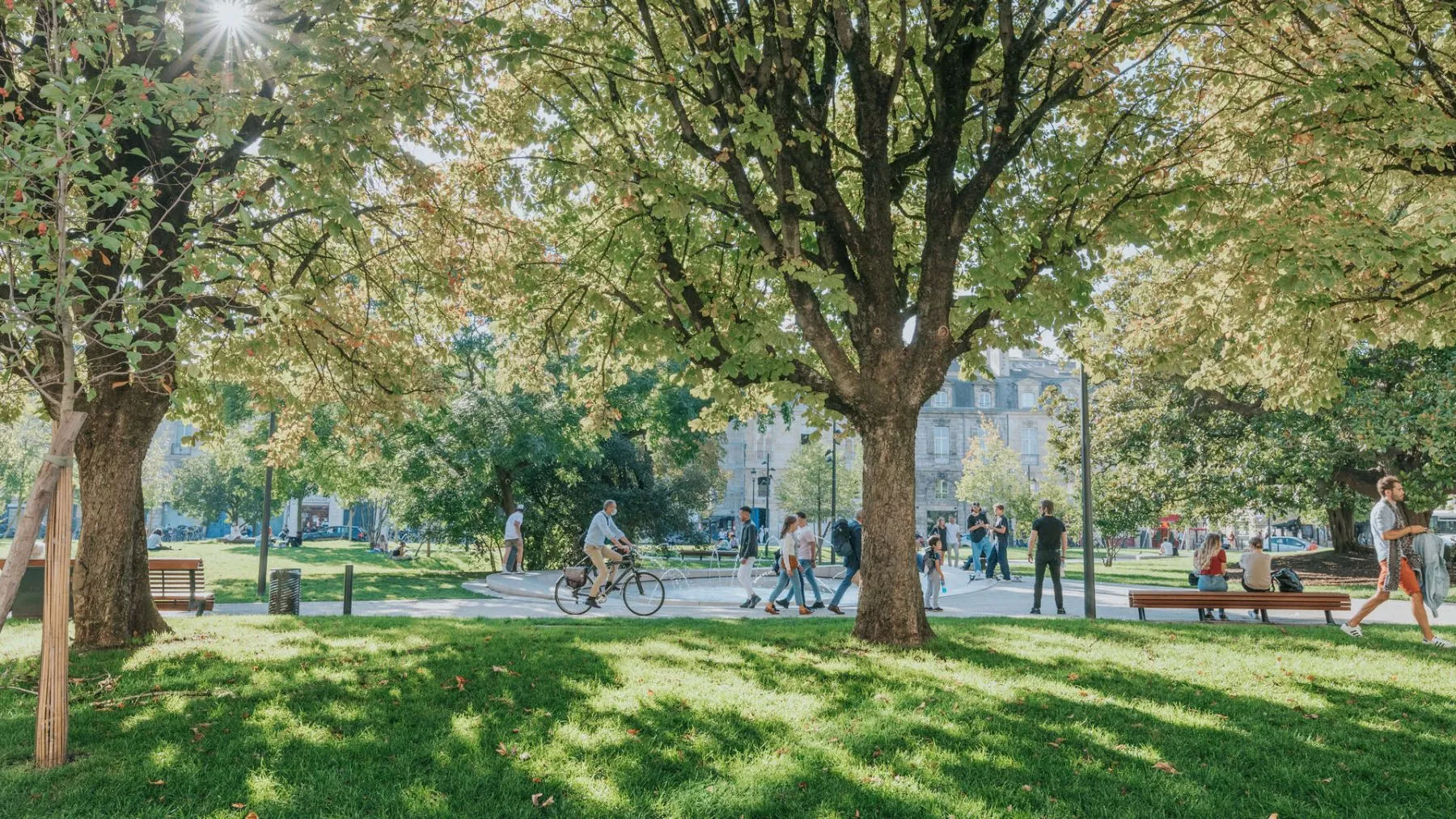 MERIADECK
In contrast to this beautiful part of town, the Mériadeck district, which developed out of an old neighbourhood with little architectural value. It typically illustrates the way urban planning and collective housing was carried out in the 1970s.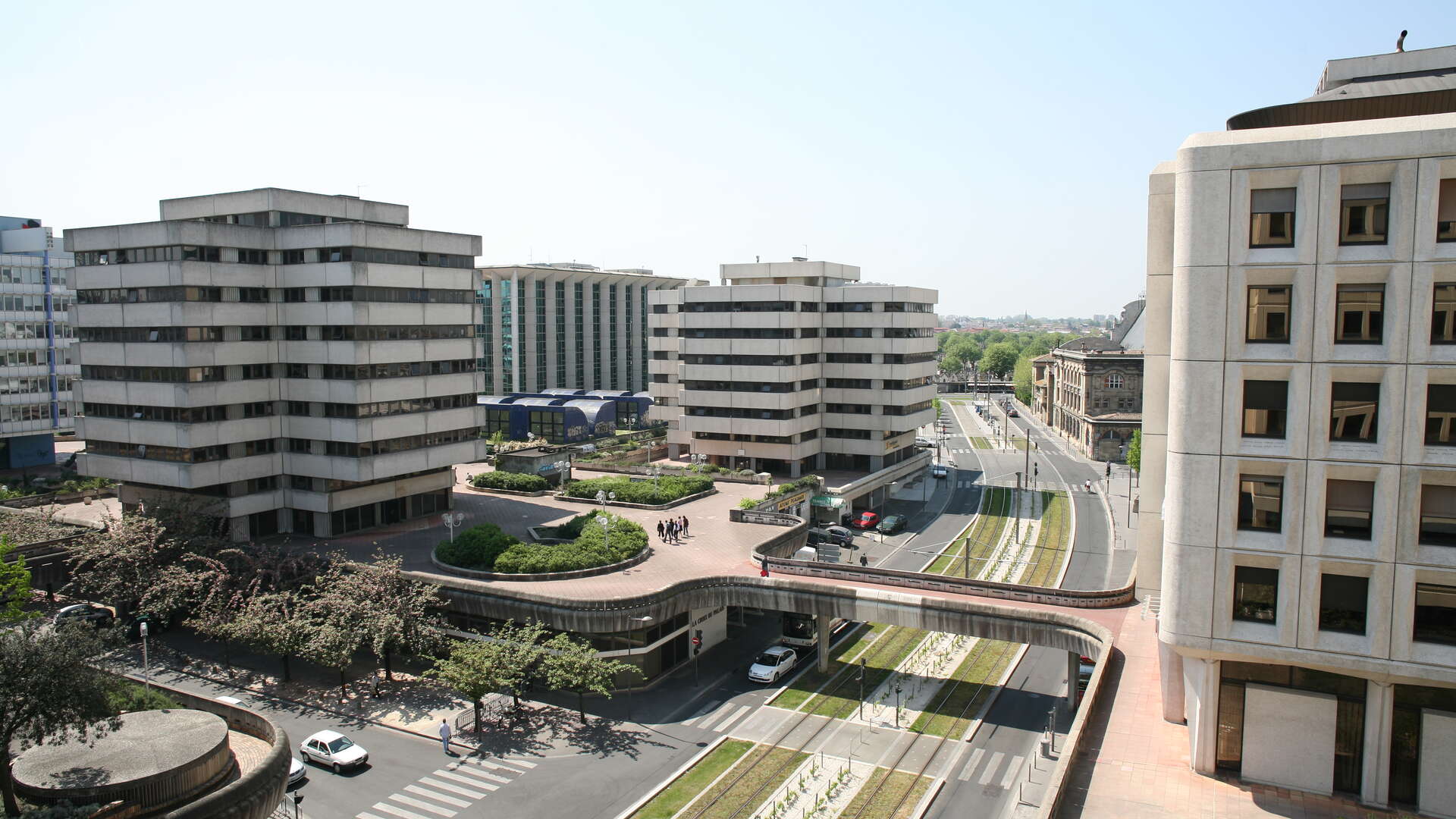 Discover the other districts of the city of Bordeaux