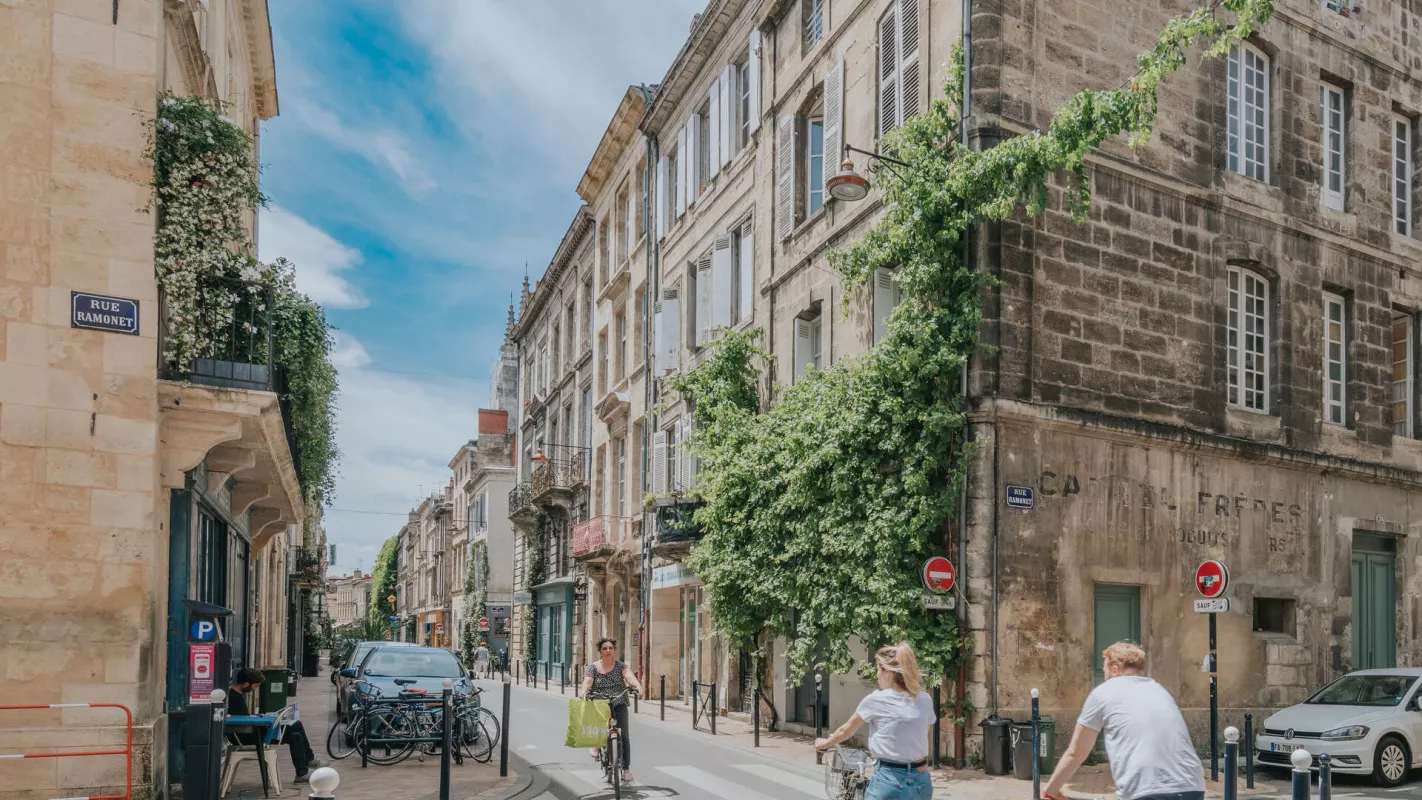 Chartrons
Located to the north of the neo-Aquitaine capital's historic center, the Chartrons district is a mix of bourgeois and bohemian. One of Bordeaux's unmissable strolls!
Chartrons, a neighborhood mix of attractiveness, togetherness, and the art of living 
Located to the north of the neo-Aquitaine capital's historic center, the Chartrons district is a mix of bourgeois and bohemian. One of Bordeaux's unmissable strolls! 
An ancient 14th-century neighborhood built around the Chartreux abbey, after which the area is named, Chartrons continues to celebrate the worlds of wine, antiques, and bric-a-brac traders. 
Thanks to its restored architecture and wine cellars, the diverse range of activities it offers, and its dynamic inhabitants, Chartrons prides itself on having helped turned Bordeaux into the "Belle Attractive". 
With the riverfront quays on one side where cruise ships have long-since replaced trading vessels, and the Public Gardens on the other, welcome to a visit that will have you tasting life's sweetness and coming back for more!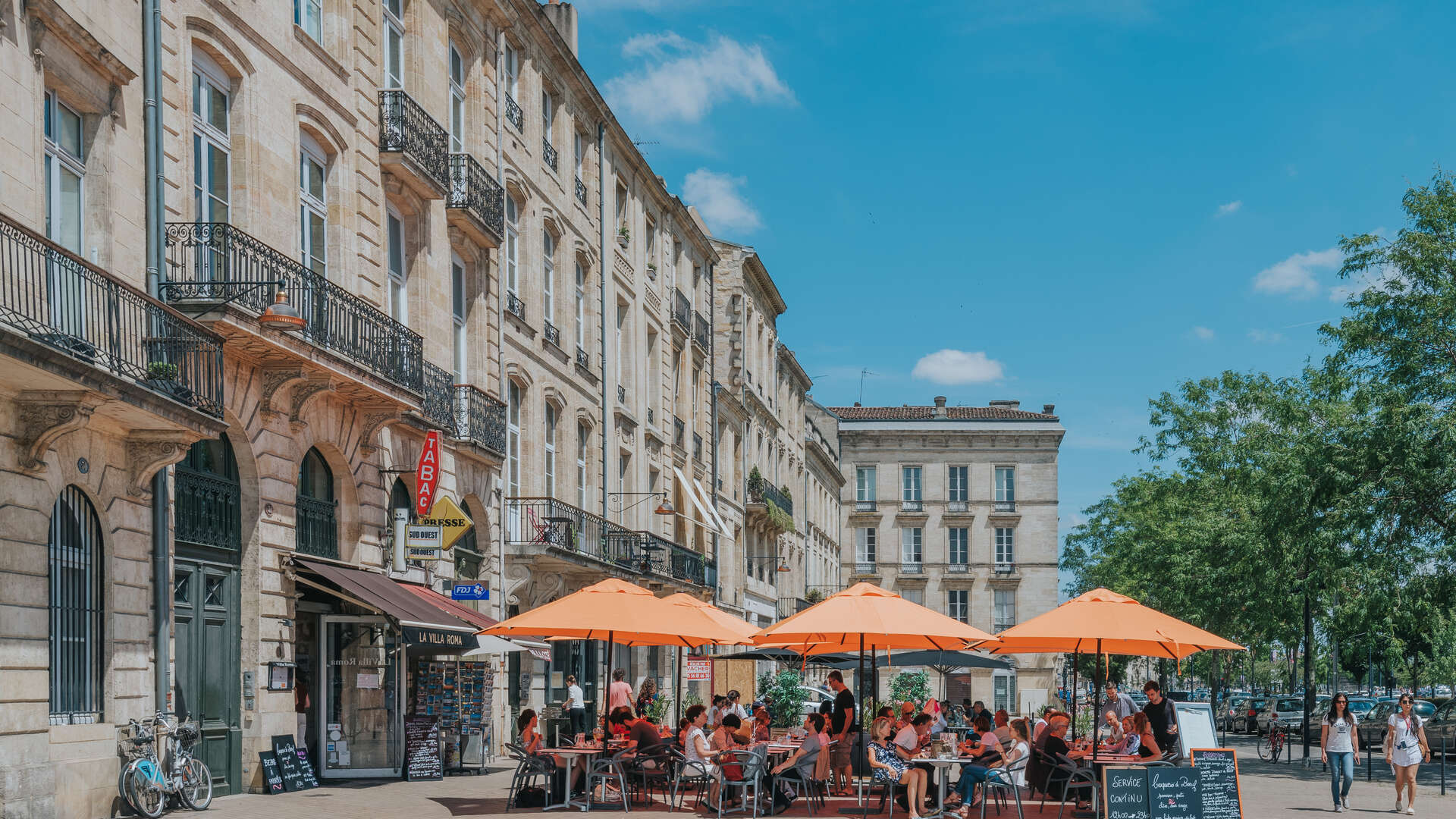 Notre Dame street, the soul of Chartrons

Your visit to Chartrons village may begin on Notre-Dame street. This unmissable spot, filled with both antique stores and the latest brands, hints of the Marais in Paris where local businesses and hip boutiques satisfy residents and tourists alike. 
Interspersed with wine merchants, restaurants, and trendy boutiques, Notre-Dame street is the place-to-be where one can find it all under the shadow of the Saint-Louis church's gothic steeples. All the while taking in the scent of the jasmine and wisteria that climbs along building fronts of the ancient village.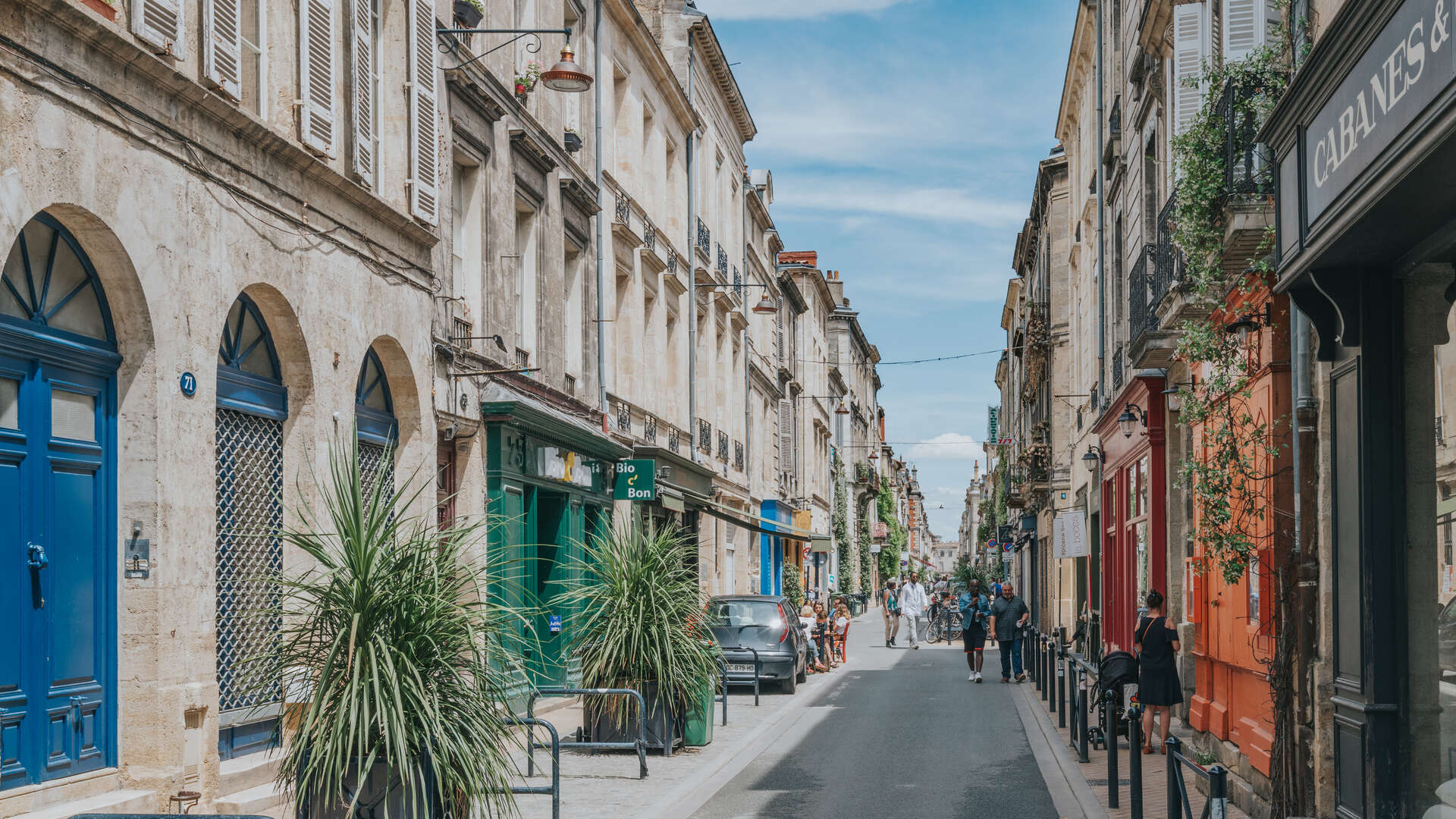 The Chartrons district, where past meets present 

Viviane Morier, antique dealer, interior designer, and self-titled boutique owner speaks on this. Chartrons resident since 1983, she has seen the neighborhood change: 
There are certainly fewer antique dealers and second-hand goods traders since the old ones have disappeared. But a new generation has taken their place, geared towards 50s, 60s, and 70s vintage styles which is great. Notre-Dame street is a place where everyone knows each other. In the area, of course I like Notre-Dame Village and its fifteen antique stores, but I also like new boutiques like the Petite Boulangerie. Having something to drink outdoors on a nice day in Chartrons square is such a pleasure.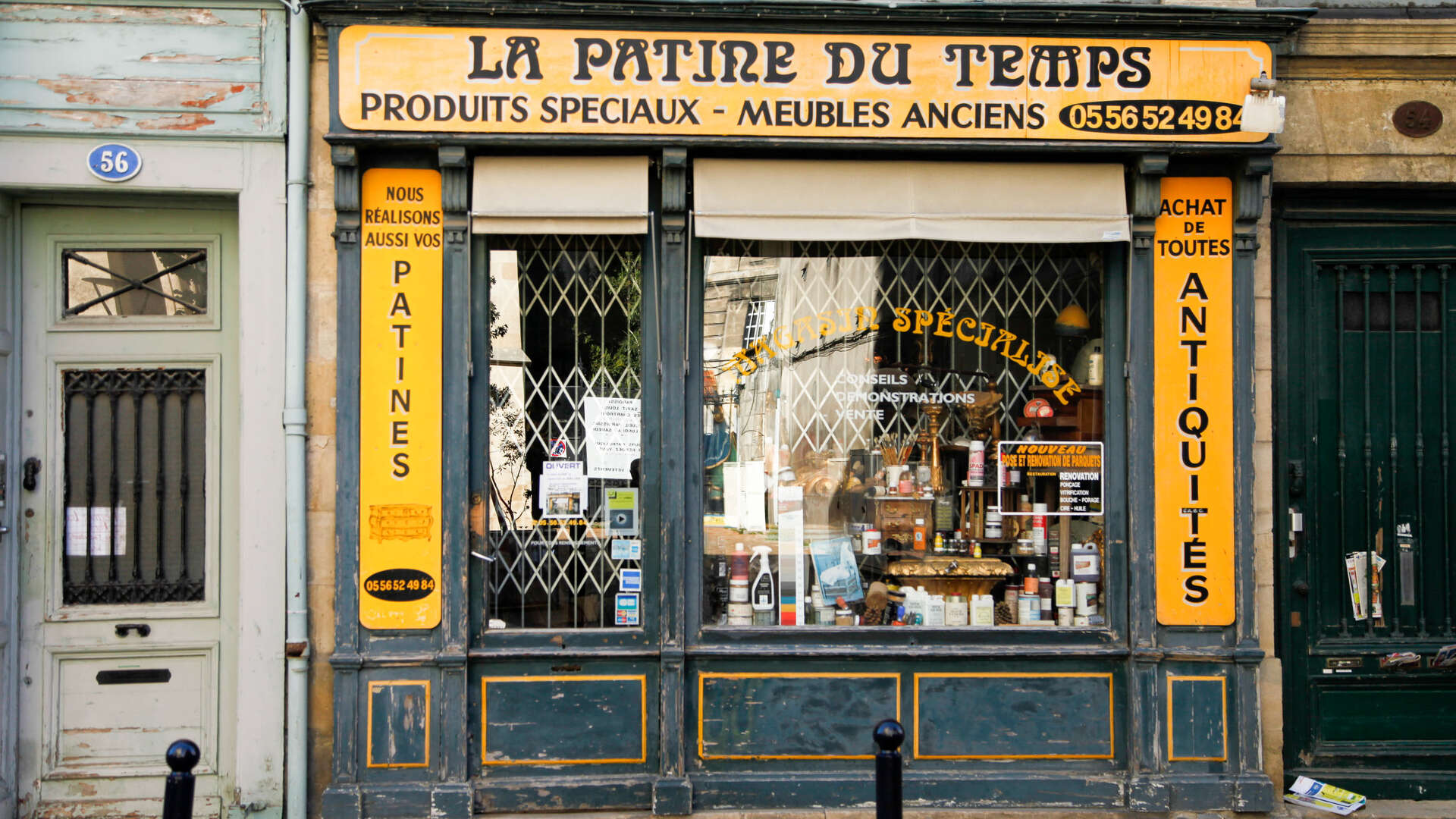 Togetherness and authenticity

It's not hard to find refreshment in Chartrons square where, surrounding the metallic, octagonal 19th century covered marketplace, you'll find something for every taste. Whether for a cup of tea in La Vie en Rose tea salon, some fish & chips washed down with a pint in the Cambridge (one of the oldest pubs in Bordeaux), tapas from the Bistrot des Anges, dim sum from Man Mo, oysters from the Cabane Cent Un, spinach beignets from El Nacional, or an original dish from Italian chef Emiliano Casciello, former chef with Philippe Etchebest, at la Réserve, there's no shortage of options!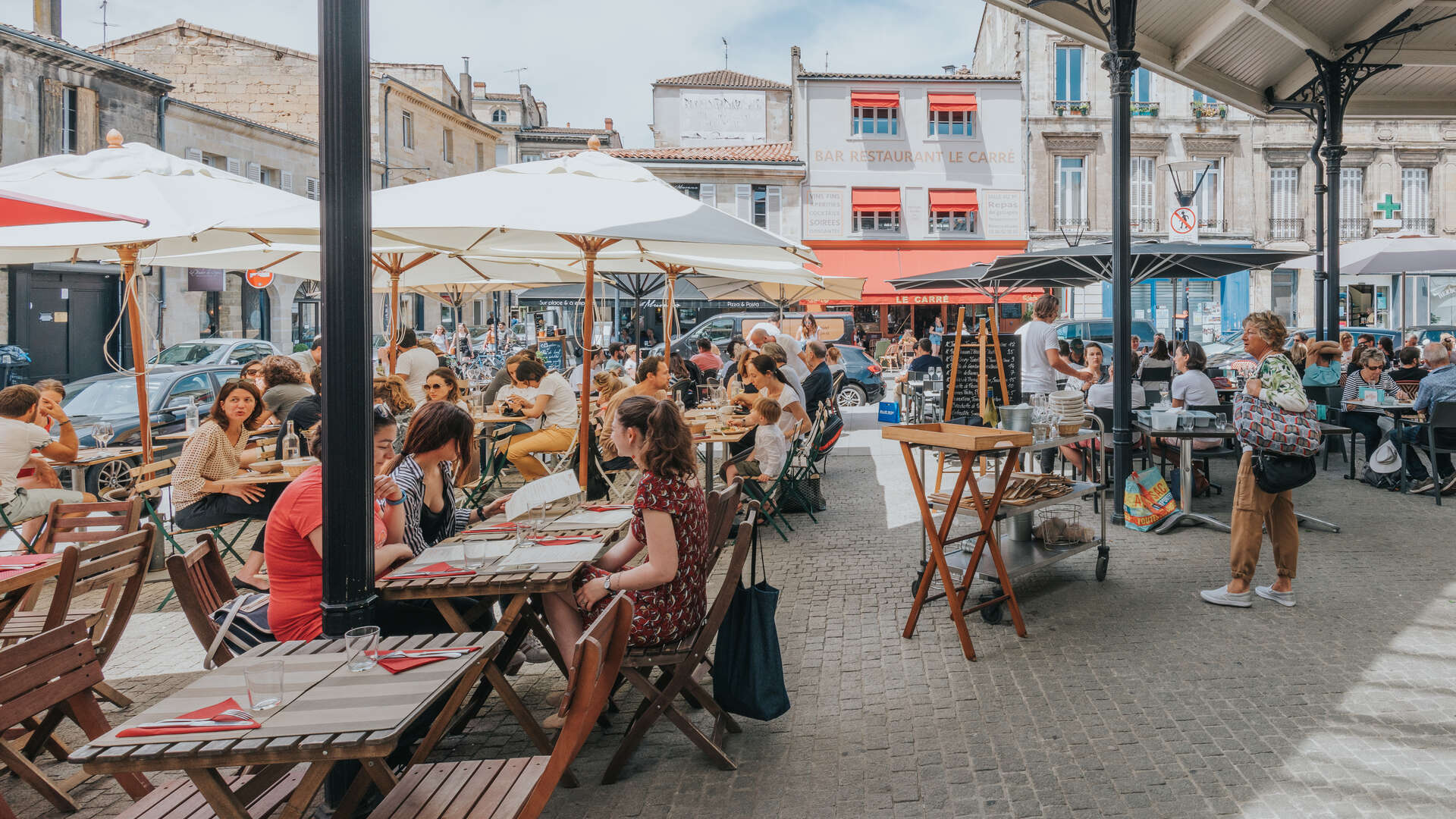 A little further down Notre Dame street, you can treat yourself to a gourmet pastry from Micheline et Paulette, where you will be welcomed by recent owners Juliette et Valentin:
We chose Bordeaux for its energy and beauty. We definitely wanted to be in Chartrons!  We love the village feel, its authenticity, and its antique shops. For a drink, we like the friendly and warm atmosphere at la Conserverie, just opposite our bakery. For a good beer, we go to the Zytho on Latour street. When it comes to buying a gift, l'Atelier always has something to offer. And to dine we go to P'tit Chez Moi, run by Stéphane, which offers organic, local, and vegan meals. Not forgetting those lovely walks along the quays ! 
 
A neighborhood that loves street art 

Now a spot for pleasing the eyes. The space proposed by M.U.R (Modulable, Urban, Reactive), located in Avisseau Square, is the perfect candidate. 
Right next to Faubourg des Arts street, home to creators' artisanal workshops, this 35 square meter open air space is dedicated to the creation of contemporary, urban art, and allows graphic designers to express their talent via temporary works. 
An adventure made possible thanks to Pierre Lecaroz:
I love the Chartrons spirit. Encountering kids, parents, and teachers. Here, I like local restaurants like La Tradizione pizzeria which offers authentic neapolitan pizzas, and Chez Aurel with its fresh, seasonal products and rotating menu. I'd like this place to become international. That it would serve as a cultural crossroads. 
Not an impossible dream to make happen. For a long time, English, German, Irish, Dutch, and Flemish were all spoken here thanks to bustling port activity. Architectural remains, including the Chartrons temple on Notre-Dame street, and Dutch houses on the quays all speak to this time. A history which is told in Bordeaux's Maritime History Museum, and Museum of Wine and Trade 31 rue Borie.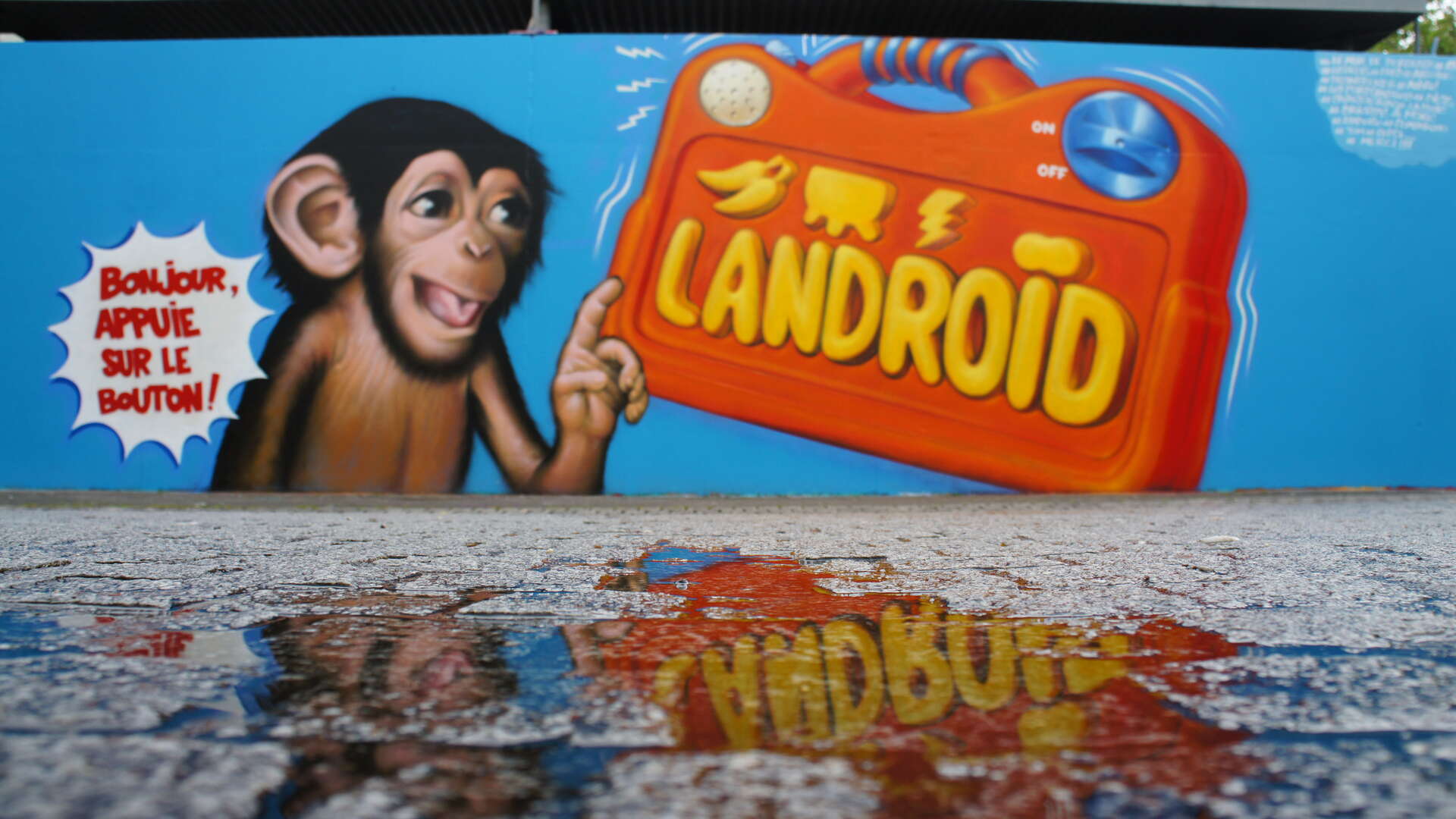 Shop, have a picnic, and walk around 

Every Sunday offers an unmissable event: the Chartrons market on the quays. Come stock up on items from the 60 stalls, before having a picnic on the riverbank. The perfect spot for a stroll, with an unobstructed view of the left bank. To enjoy on foot or by bike, scooter, rollerblades or skateboard. There's even a childrens' playground and skate park for the older ones! 
For 20 years, Susy Rosselgong, has been serving oysters here, accompanied by a glass of white wine. Arriving in a van from the Marennes Oléron region with her son and step daughter, she's since filled countless "pockets" with oysters. "Pocket" being the local term for sack. 
It's a very nice market with a magnificent view. I really appreciate being in contact with clients I've gotten to know throughout the years, I now know many children as well as their parents. When I retire in not too long, I'll still come and help my son. Otherwise I'd miss the Chartrons market too much.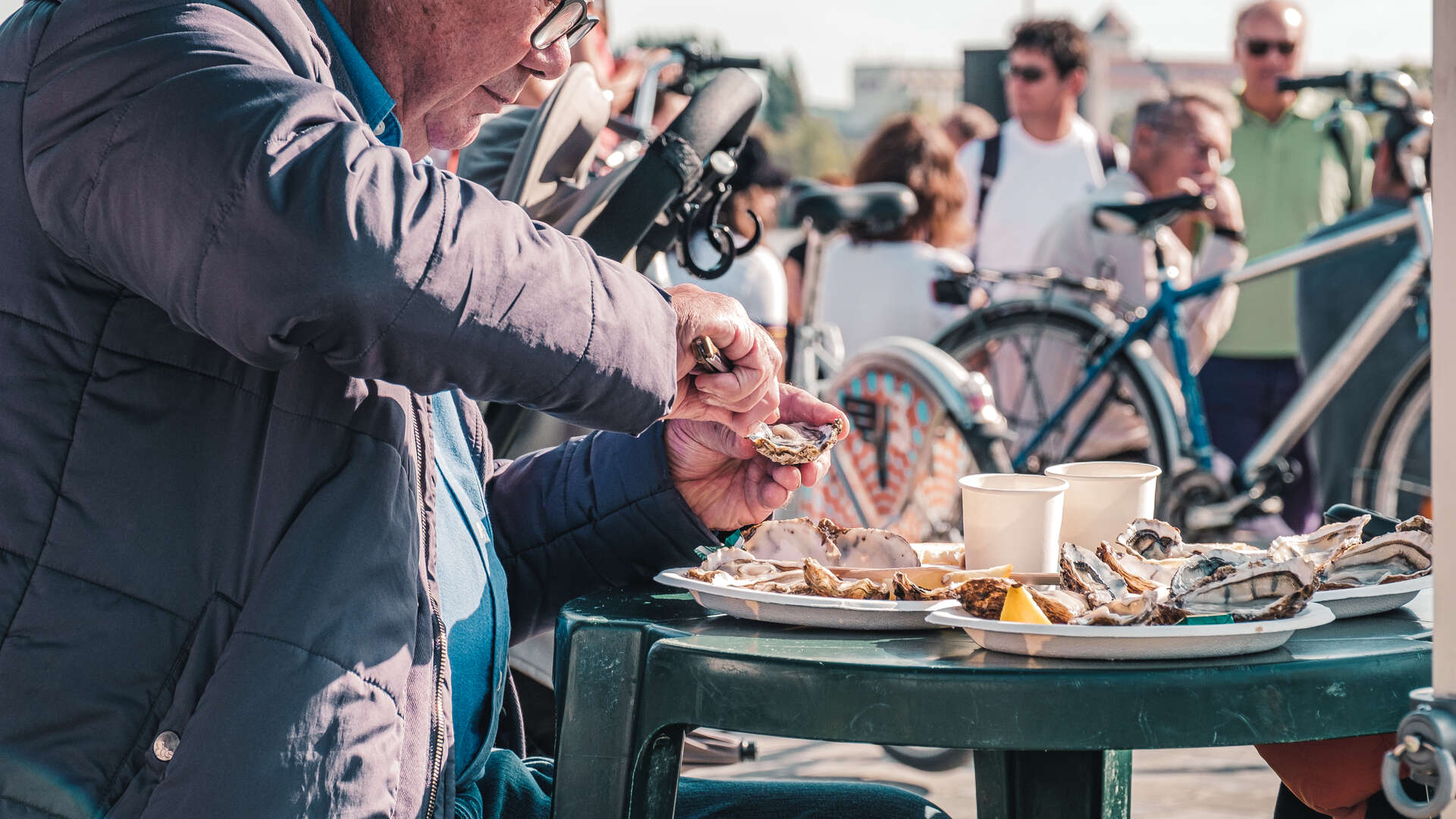 Discover the other districts of the city of Bordeaux