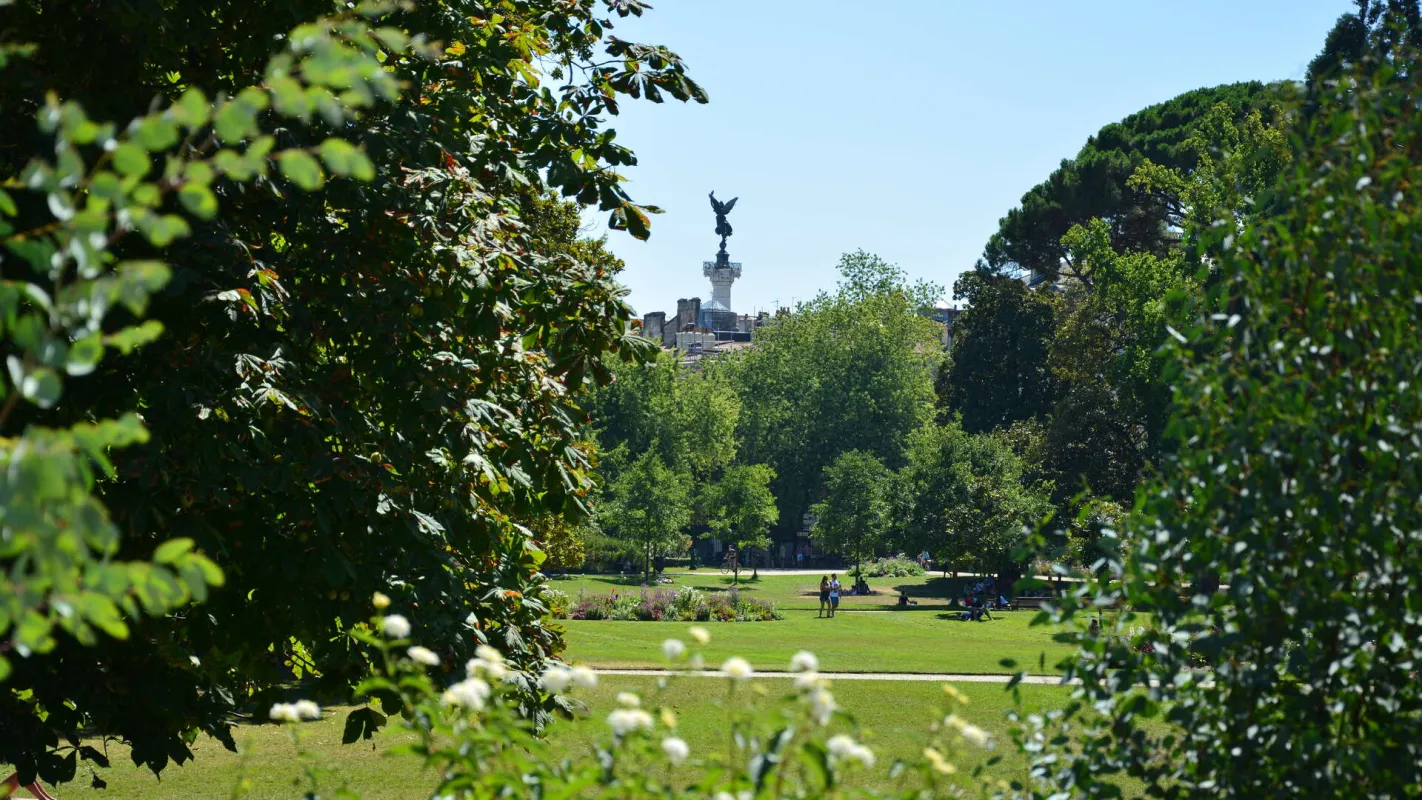 Saint Seurin, Public Garden, Fondaudège
Take the time to wander through this peaceful, family-friendly area, home to one of Bordeaux's most prestigious Christian sanctuaries.
A BOURGEOIS AND LIVELY QUARTER
Nestled between avenues and boulevards, but relatively close to the heart of downtown Bordeaux, this district exudes a peaceful, bourgeois atmosphere. The streets are lined with a harmonious blend of modern buildings, small boutiques, and beautiful stone houses. Pretty gardens often extend at the back of the buildings.
Life in this residential district seems to flow calmly, away from the city centre, and it's not the least of its charms. With its family atmosphere and numerous schools, the neighbourhood exudes a warm feeling of youthfulness. This district is home to Bordeaux's most ancient landmarks such as the Palais Gallien, It also houses the remains of the city's oldest Christian cemetery: the archaeological site of Saint-Seurin.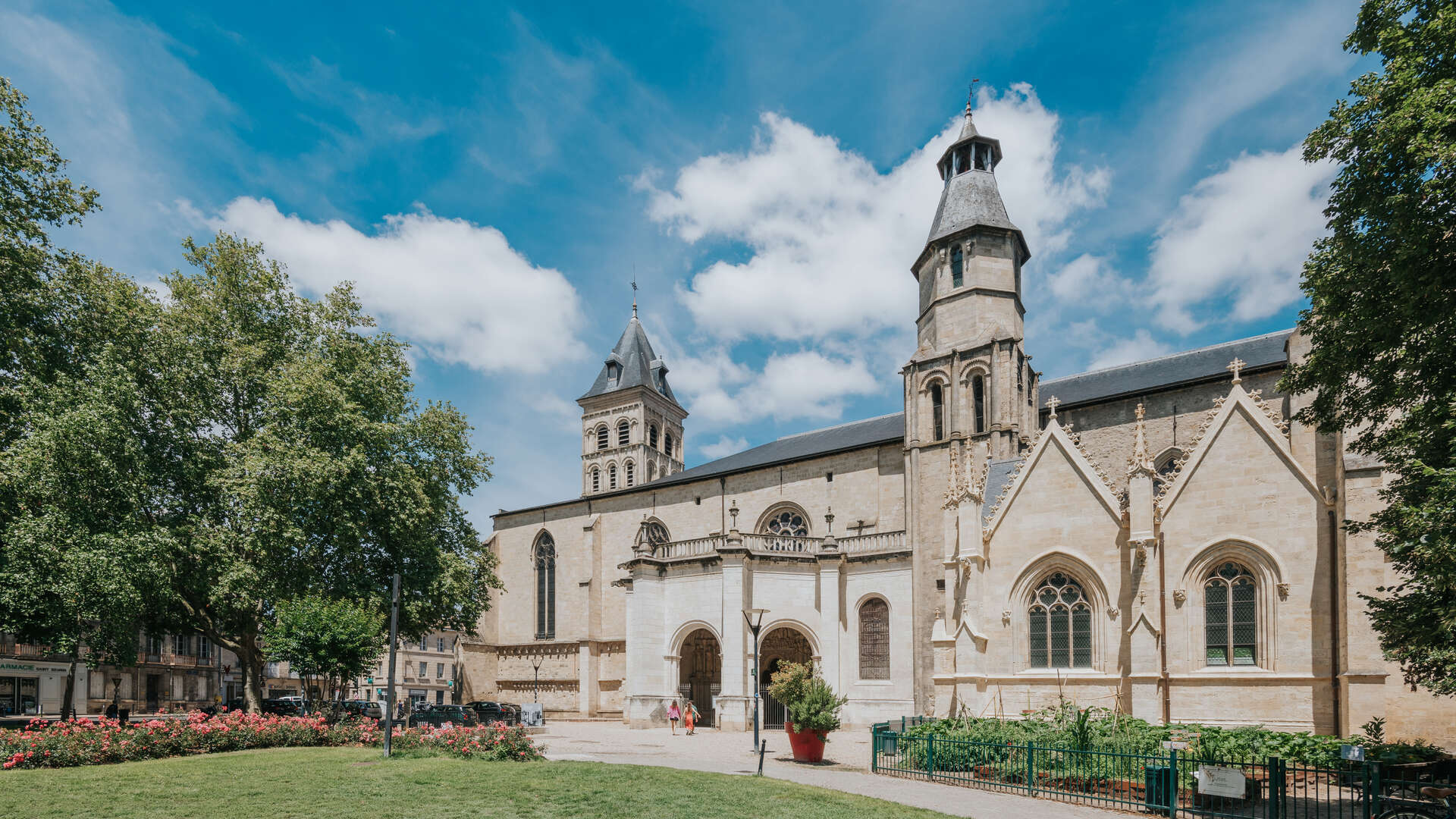 The emblems of the neighbourhood
FROM THE PUBLIC GARDEN TO THE COBBLED STREETS OF THE CHARTRONS, BORDEAUX EXUDES A BOURGEOIS ELEGANCE.

Extending between the Cours du Médoc to the north, Rue Fondaudège to the south, and the Quai des Chartrons along the Garonne, this district evokes the era during which Bordeaux's trade was flourishing.
Raised on the grounds of a former Chartreux (Carthusian) monastery - hence the name "Chartrons" -, this marshy area, cleaned up by the Dutch in the 17th century, was home to a population of Anglo-Saxon, Scandinavian, German, and Irish merchants. These merchants went on to build beautiful buildings serving the purpose of warehouses and private residences.
A few steps away, the Intendant Tourny had a pleasant area laid out to facilitate encounters and encourage business-minded conversations: the Jardin Public (Public Garden). He called it the "evening stock exchange." Little did he know that under the trees, the conversations that actually took place had less to do with business than the revolution. Indeed, the first revolutionary declamations happened at the Public Garden.
The "pavé des Chartrons" is one of the most aristocratic and elegant Cours (the term used in Bordeaux to refer to wide avenues) of the 18th century. To stay on the "pavé" (cobblestone) was still considered a distinguished way of life in the 20th century!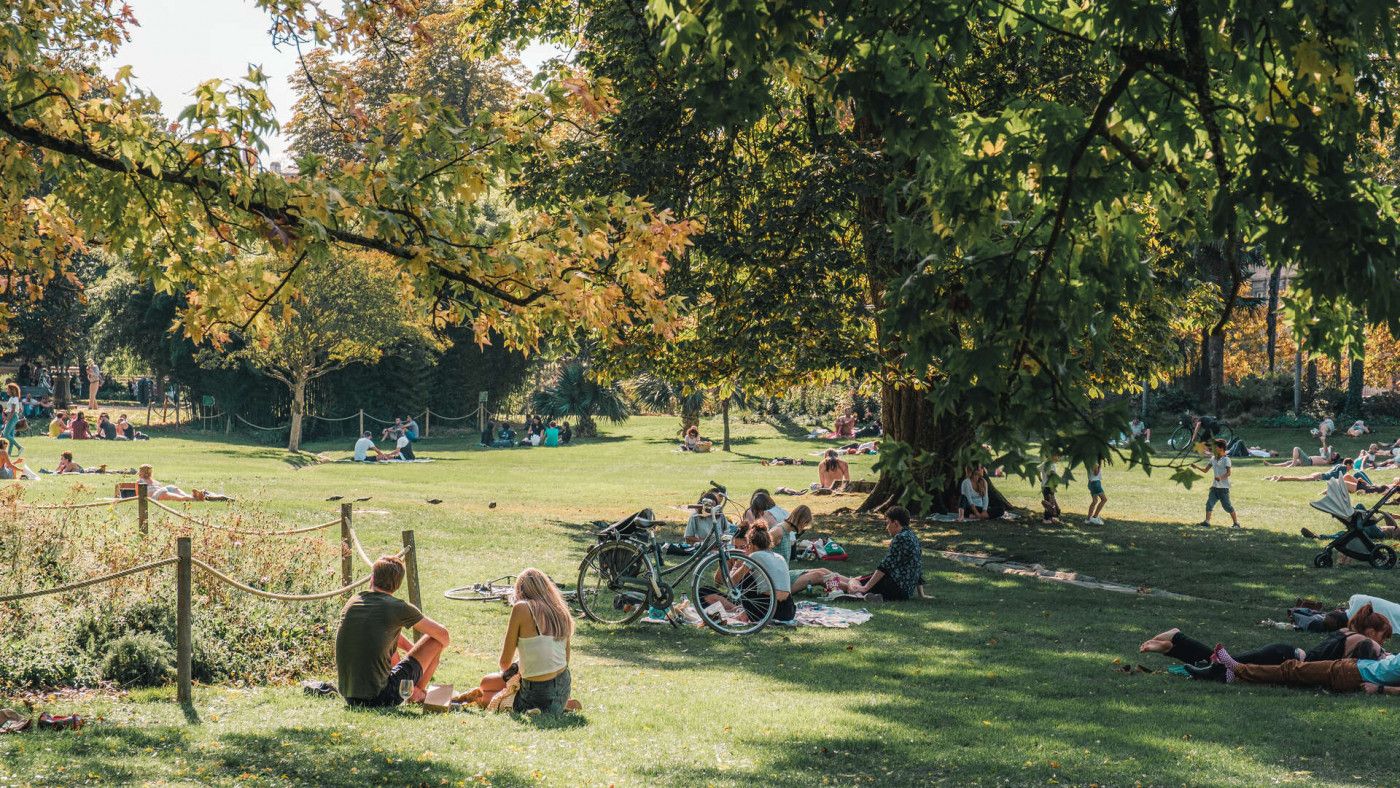 Discover the other districts of the city of Bordeaux