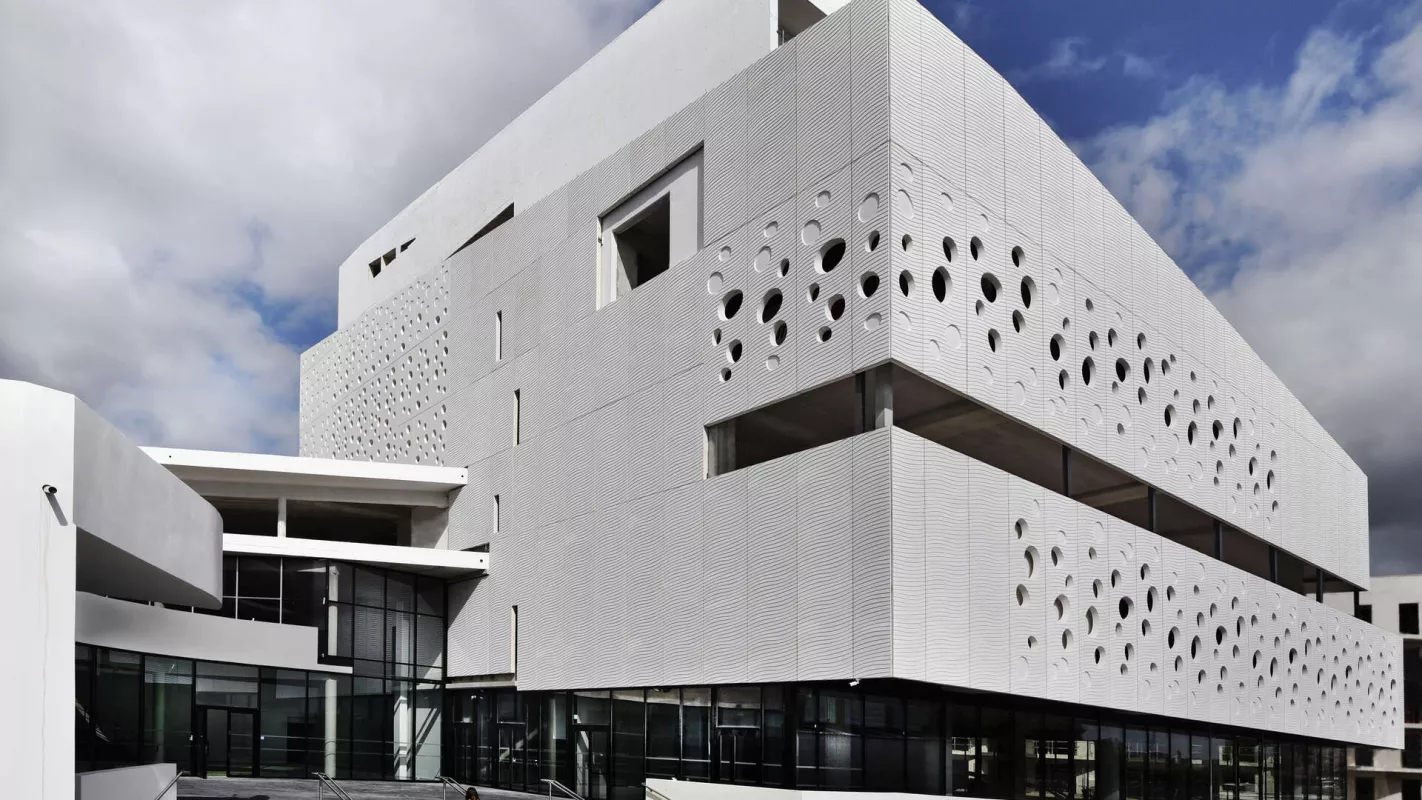 The Musée Mer Marine
Open since June 2019, and located in the heart of the Bassins à flot quarter - Bordeaux's historic 19th-century port -, the Musée Mer Marine strives to shed light on the world's rich maritime heritage.
Its founder, Norbert Fradin, wished to strengthen the link between the ocean and the city of Bordeaux. Listed as a UNESCO World Heritage Site in 2007, the city's "Port of the Moon" has indeed become a recognised stopover for international cruises.
THE MUSÉE MER MARINE, AN ICONIC BUILDING
The museum was designed by Bordeaux architect Olivier Brochet, a seasoned museum designer (his notable projects include the Fabre Museum in Montpellier, the Orangery Museum in Paris, the Nouveau Musée de l'Homme at the Trocadero). The building is a monumental complex stretching across a total surface area of more than 13,800 sqm, on 7 successive floors. It rises to a height of 45 metres.
DISCOVER "Beyond the Horizon" THE MUSEUM'S PERMANENT COLLECTION
Through its extensive collections displayed over 6,000 sqm of exhibition space, the Musée Mer Marine retraces the history of the sea and the relationship that human beings have had with it. It delves into the dreams of conquest and the desires to preserve, either through exploitation or out of superstitious fear. Drawing on a rich collection of works of art, marine objects, and model ships from all eras, the museum tells the rich history of navigation techniques. It shows the tremendous marine know-how used by sailors worldwide and across centuries.
Through a series of ambitious multimedia displays, the museum brings together hundreds of maps, ship models, marine objects, and works of art. All these elements are exhibited in a modern and interactive scenography, designed to interrogate, explain, dazzle... In other words: to look "beyond the horizons". This permanent display exemplifies yet another intention of the museum's creator: to raise public awareness of the need to preserve heritage, whether cultural or natural.