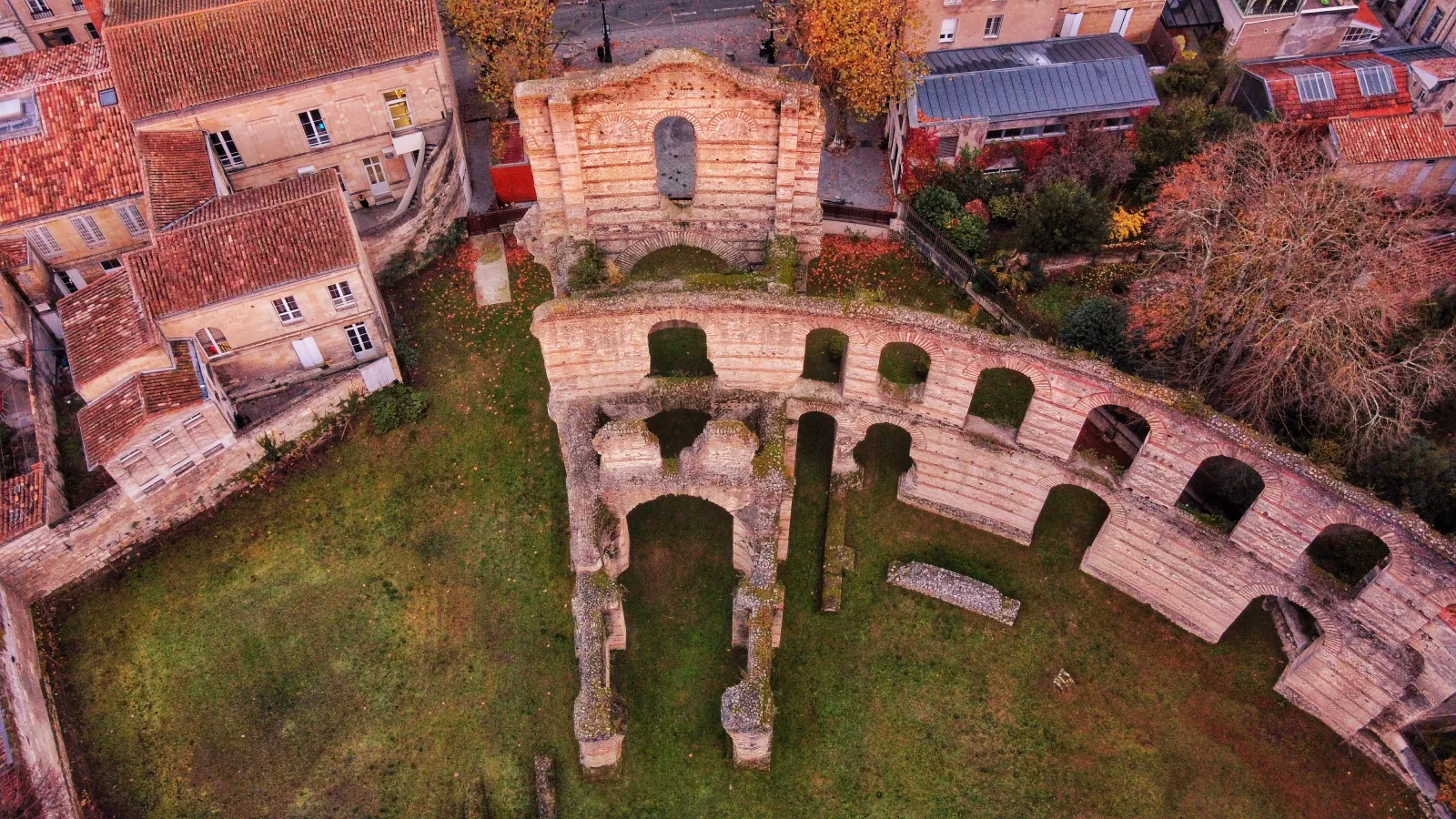 Palais Gallien

Located just outside the city centre, the Palais Galien constitutes the most ancient Gallo-Roman vestige in Bordeaux.

However, one no longer hears roaring lions or the shouts of victorious gladiators... The ruins of this amphitheatre nevertheless evoke Burdigala (Bordeaux's Roman name) at its peak. A monumental gateway remains to this day, as well as several arches and wall remnants incorporated into surrounding houses – and even their basements!

In times past, some 20,000 spectators (or twice the town's population) watched the games on wooden benches.

The Palais Gallien was a den of crooks and prostitutes in the 17th century... It was also said that witches gathered here, before a mayor transformed the site into a quarry during the revolutionary period.

A building at the entrance features a 3D reconstitution showing the original layout – one to rival the arenas in Nîmes and Arles.







Sustainable approach
Palais Gallien is Green Key certified, a label dedicated to eco-responsible accommodations.
Palais Gallien
Rue du Docteur Albert Barraud
33000 BORDEAUX