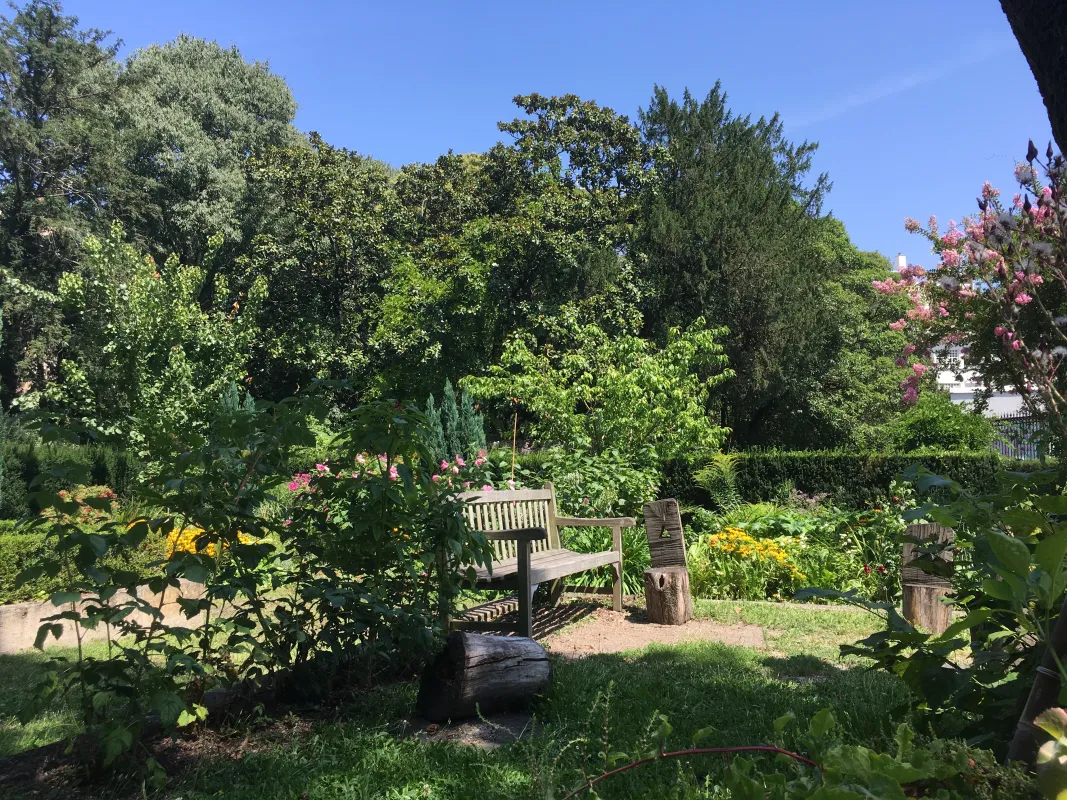 Rivière Park
A real-life oasis in the heart of the Tivoli district, the Rivière park has all the charm of a city garden. It even happens to be the coolest and best shaded park in Bordeaux.
Between the Bernard Magrez Cultural Institute and Grand-Parc buildings, the Rivière Park, spanning 4 hectares, is the smallest in Bordeaux. "A little park that deserves to be known," states Myriam, a neighborhood resident who likes to take walks here with her son. One could say that the Rivière Park holds many hidden surprises.
The Rivière Park, a bicentennial garden
This landscaped garden was originally owned by a bourgeois castle dating back to the 19th century, home to Baron Alfred de Luze. The ruins remain in the heart of the park; high stone walls, a few towers, and a fireplace, are all visible remains amongst the alleys and undergrowth.
The City of Bordeaux has installed the "City Home for the Gardener and Nature" within the castle's renovated stables. A meeting place for experienced and budding gardeners alike, it is dedicated to raising awareness for ecological gardening and is home to a weaving factory and documentation space. A 75 m2 greenhouse built in accordance with ancient techniques adjoins the building. Julien Chabanne is a gardener-activity leader and looks after the City Home's educational gardens. According to him, the Rivière Park is worth a visit for its century-old trees (chestnut trees and holm oaks), its bald cypress, classified as one of France's "remarkable trees," and its ancient wisteria "where children can climb".
A park where many animals live!
For wildlife lovers, the park is home to an owl, martinets, charcoal and blue robins, cute troglodytes, and squirrels! There are also beehives. Though located near the castle ruins and inaccessible to the general public, by listening, one can clearly make out the buzzing of the bees. Finally, a children's playground and book box will appeal to young ones and older ones who enjoy reading in the grass.
read more