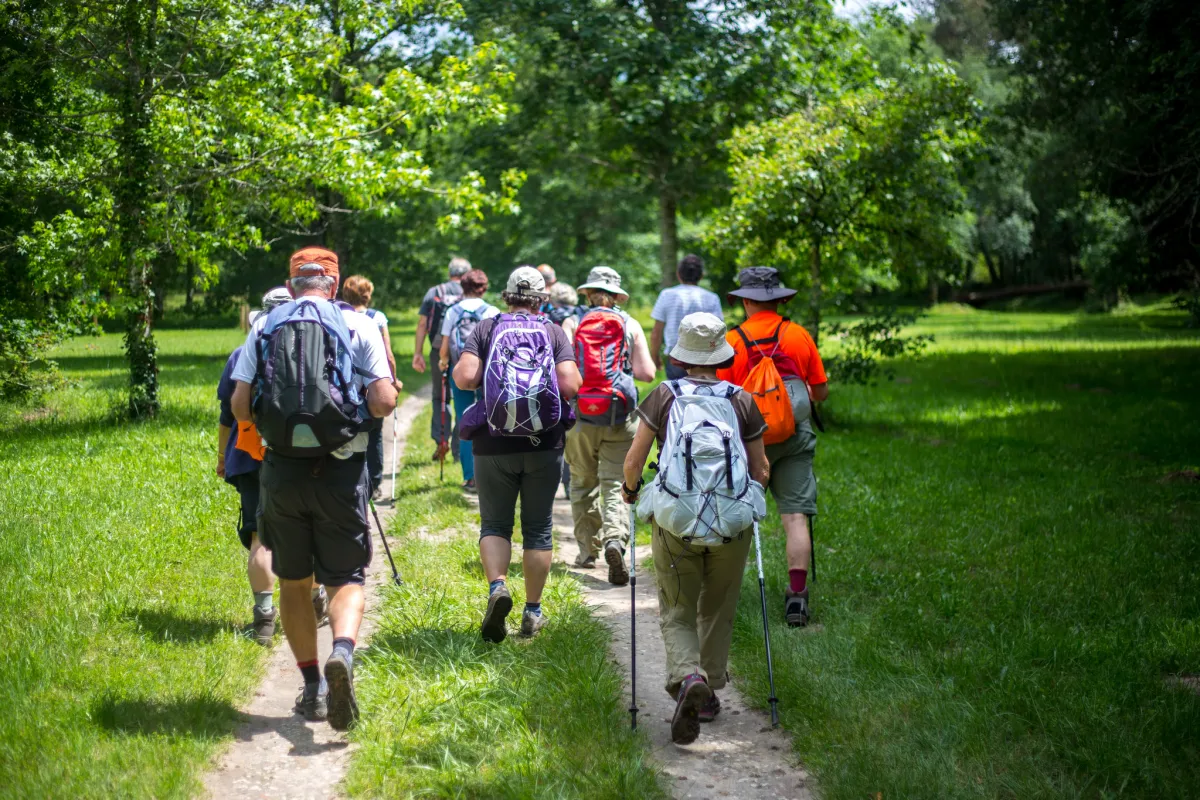 Excursions outside the city centre of Bordeaux
Bordeaux and its urban area are packed with all sorts of activities to choose from. But make no mistake, the city's surroundings have just as much to offer! Here are a few inspiring ideas for eco-friendly excursions outside Bordeaux. What more could you ask for?
The Ocean and the Basin within train reach
How about a breath of salty air? Take the time to discover the many beaches near Bordeaux and enjoy beautiful walks along the waterfront. The Dune of Pilat offers an extraordinary panorama of the ocean and the forest. Good news: many TERs (French regional trains) and buses will take you to Lège-Cap-Ferret, Andernos, Arcachon, and several other places on the coast - no vehicle required! You can also observe the surrounding biodiversity at the Teich Bird Reserve : you will be amazed at the number of migratory birds that halt here. Located near Bordeaux, the reserve is also accessible by train.
EN SAVOIR PLUS
Excursions outside Bordeaux for children
What if your getaway was synonymous with children-friendly adventures? Nothing could be easier! If you're keen to indulge in fun activities while discovering local heritage, nothing beats the guide "Les pistes de Robin" (Robin's Trails) and its app: Terra Aventura. They will be your favourite travel companions. Children and adults alike will love to play along and discover the dozens of walking trails punctuated with riddles. An excellent way to admire the rich heritage of Gironde and Neo-Aquitaine. Don't forget to download the Terra Aventura app and go to the various partner tourist information offices to get the corresponding booklet "Sur Les Pistes de Robin". Good to know: these trails are free!
EN SAVOIR PLUS
Bordeaux's vineyards, a must-see
Many will agree that you can't fully experience Bordeaux without discovering its vineyards. Here again, there are countless touring options, including via eco-friendly means of access. Several trains and buses will take you to Saint-Emilion, Blaye, Pauillac... Discover the local wineries, many of which have adopted an eco-friendly and sustainable approach to winemaking (-> lien vers section éco-responsable). You can visit the vineyards on foot or with electric vehicles (small trains, bicycles, segway...). Some châteaux also offer you eco-responsible activities: enjoy picnic visits, nature trails, or even participate in the winegrower's activities: the choice is yours.
A sporting getaway
If you're looking for a more athletic experience, you won't be disappointed either! The Médoc lakes (Hourtin, Cazaux...) offer a wide range of water sports activities: sailing, catamaran, paddleboat. Treat yourself to something special and experience intense sensations! Are you ready to hike your way across 160km? That's what France's first metropolitan GR footpath (Grande Randonnée in French) has to offer you, and it's in Bordeaux! An exciting way to keep fit while trailing across the 17 surrounding communes of Bordeaux! For beach sports enthusiasts, simply follow one of the local cycle route to your destination. Once on the spot, it's your time to have fun!