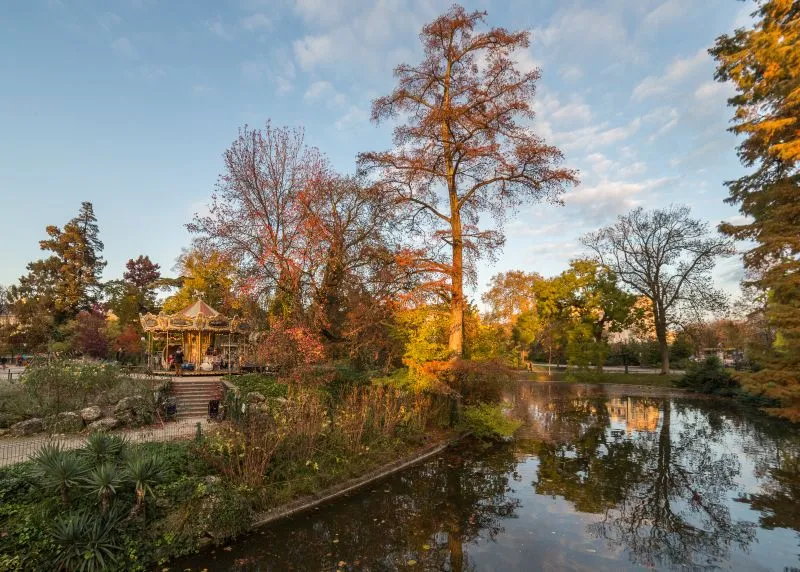 Public Garden
Bordeaux's soul might be said to be found in its Public Garden... It is easy to imagine a place like this in the countryside rather than in the heart of the city.
All Bordeaux in a garden
The Jardin Public combines the famous honey-coloured stone of stately 18th century buildings with a relaxed setting in which a pond is surrounded by centuries-old trees. The garden is much appreciated by people who enjoy a leisurely walk, joggers, children, and grandparents, who coexist with swans and ducks in complete harmony.
The Jardin Public has been dear to the hearts of the Bordelais since its creation in 1746. A veritable "green lung" in the city centre, the 11 hectares of grass, trees, flowers, and plants also include a children's playground and the famous "Guignol Guérin", puppet show.
Framed by lovely townhouses, and including a Natural History Museum, a small botanical garden, and a bar-restaurant "L'Orangerie", the Jardin Public has been classified as "Jardin Remarquable de France".
FOUNDED IN 1853, GUIGNOL GUÉRIN IN BORDEAUX IS THE OLDEST THEATRE IN FRANCE
The Guérin family has perpetuated the tradition of Guignol in Lyon from father to son. Their repertoire is based on everyday life, and is for both children and their parents.
That is because Guignol, that impertinent canut (silk worker) with his flat hat and long plait, wasn't invented just for kids… This was a sort of television news of the time! Guignol only became a family show many years later. Acting out plays on a small stage with a red velvet backdrop, the marionettes (made of limewood or cherrywood) are painted and dressed in costumes. Previous generations gave shows on cruise ships, performing as far away as Rio de Janeiro!
Today, Guignol Guérin is to be found in the Jardin Public and the Parc Bordelais. Children laugh, shout, and applaud: Guignol is timeless!
read more