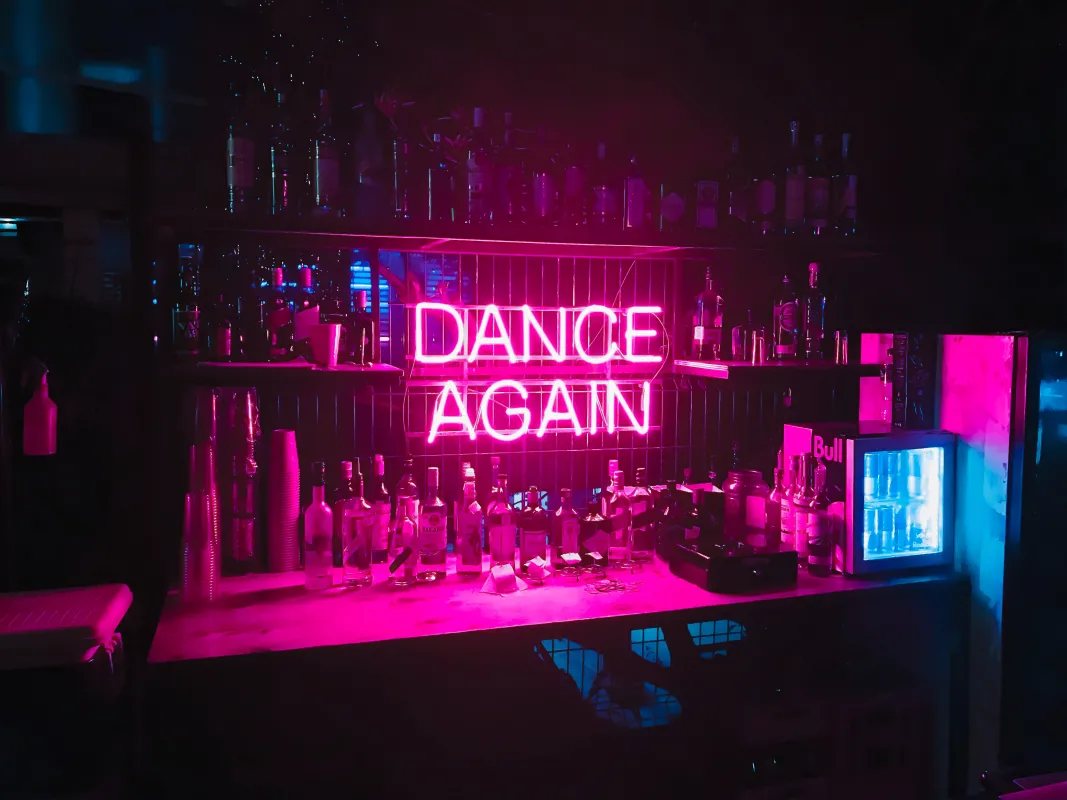 A selection of bars for music and dancing in Bordeaux
For night owls and music lovers, here is a selection of hip bars where the music is just as important as what you're drinking. Whether you prefer rock or jazz to latino style, chic to lively, dancing to reflection, here are a few suggestions for an evening out!
A good start to the evening at La Bodéga Del Theatro
Perhaps you've heard of the nightclub Le Theatro? Right next door is their Bodéga, a bar open from Wednesday to Saturday from 9pm to 2am, which frequently plays live music or DJ sets to keep its customers entertained. On the premises, you can enjoy homemade dishes and tapas accompanied by a glass of wine from their attractive cellar. In summer, make the most of their large sunny terrace, which can seat up to 400 people.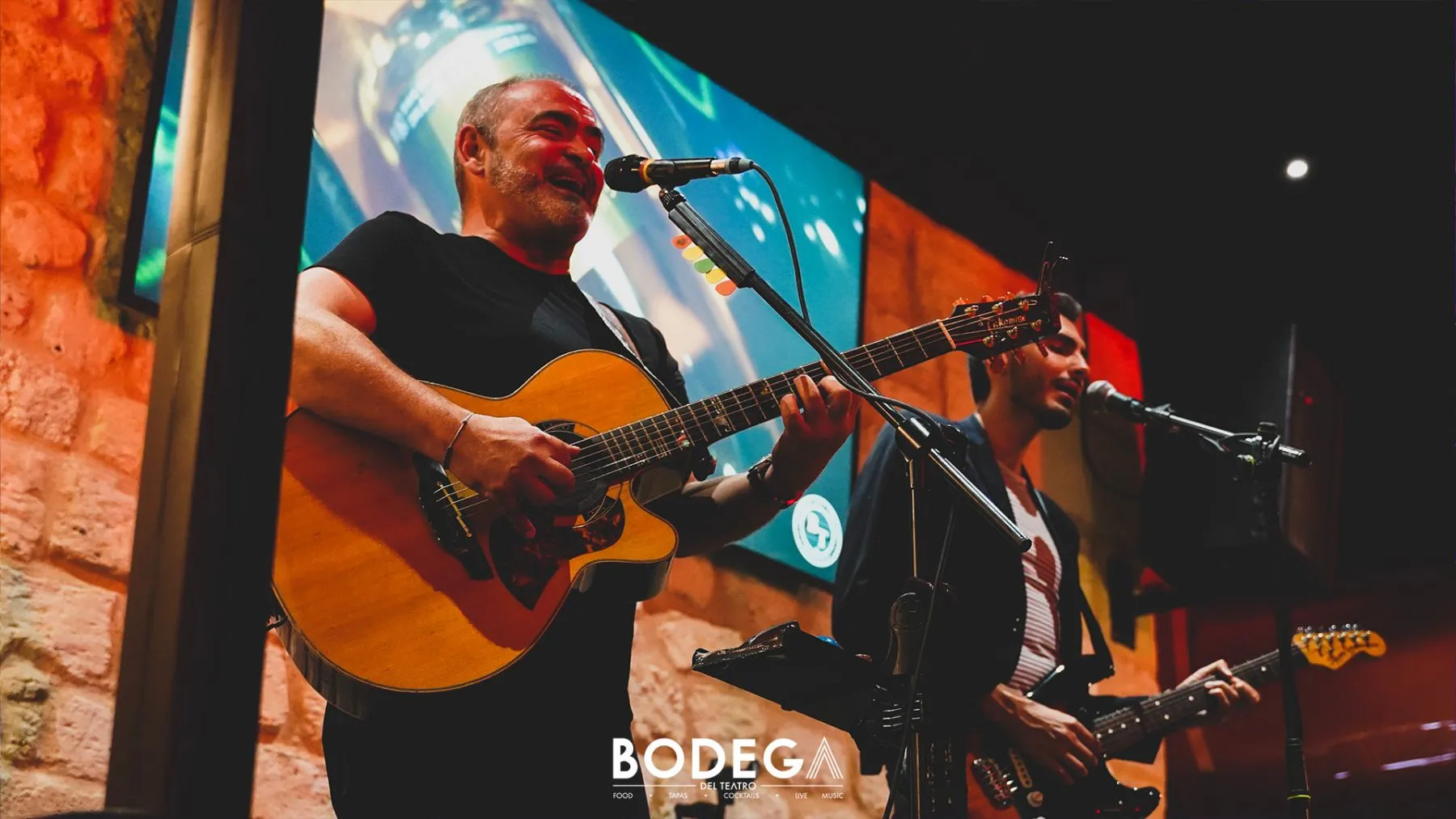 READ MORE
24 Rue de la Faïencerie, 33300 Bordeaux

+33 (0) 9 63 65 11 64
The Jazz & Blues bar: Thélonious Café Jazz Club
As its name indicates, the Thélonious Café Jazz Club offers live jazz and blues concerts every night. The bar also hosts the occasional world music night, as well as evenings dedicated to Andalusian music. The musicians are always of the highest quality! Located in the Chartrons district, the Thélonious Café Jazz Club is also renowned for its rich wine-cellar. All-in-all, a sure recipe for a good night out!
READ MORE
18 rue Bourbon, Bordeaux
+33 (0) 6 85 99 32 42
Eclectic music at the Avant-Scène
L'Avant-Scène was originally a music bar specialising in jazz music, but the new owner has turned his programming towards a resolutely more up-to-date selection, with electro, hip-hop, punk and alternative rock in vogue. Every week, discover DJs and bands from the region and beyond, who take it in turns to share the stage for some of the most casual evenings in Bordeaux!
READ MORE
42 Cours de l'Yser, 33800 Bordeaux

+33 (0) 9 82 44 55 88
To discover the local scene : Quartier Libre
In the heart of Saint-Michel, this restaurant-bar-concert venue has been open since 2015. With a real stage, tree-filled terrace, and Art Deco style salon, Quartier Libre offers live music every night. On the program, local artists of great musical variety including jazz, blues-rock, funk, soul, hip-hop, latin, and tropical. On weekends, concerts are followed by DJ sets and guests light up the dance floor until 2am. For food lovers, the bar even offers bistro-style dishes cooked up by chef Louis Chatenet.
read more
30 rue des Vignes, Bordeaux
(+33) 5 40 24 61 01
Drink the best Mojito in town at Chuchumbe
Renowned for its delicious cocktails and especially its mojito, this colourful little bar boasts a Latin-American-influenced music programme. Open from Wednesday to Saturday from 6pm to 2am, Chuchumbe promises a caliente and even supercharged atmosphere!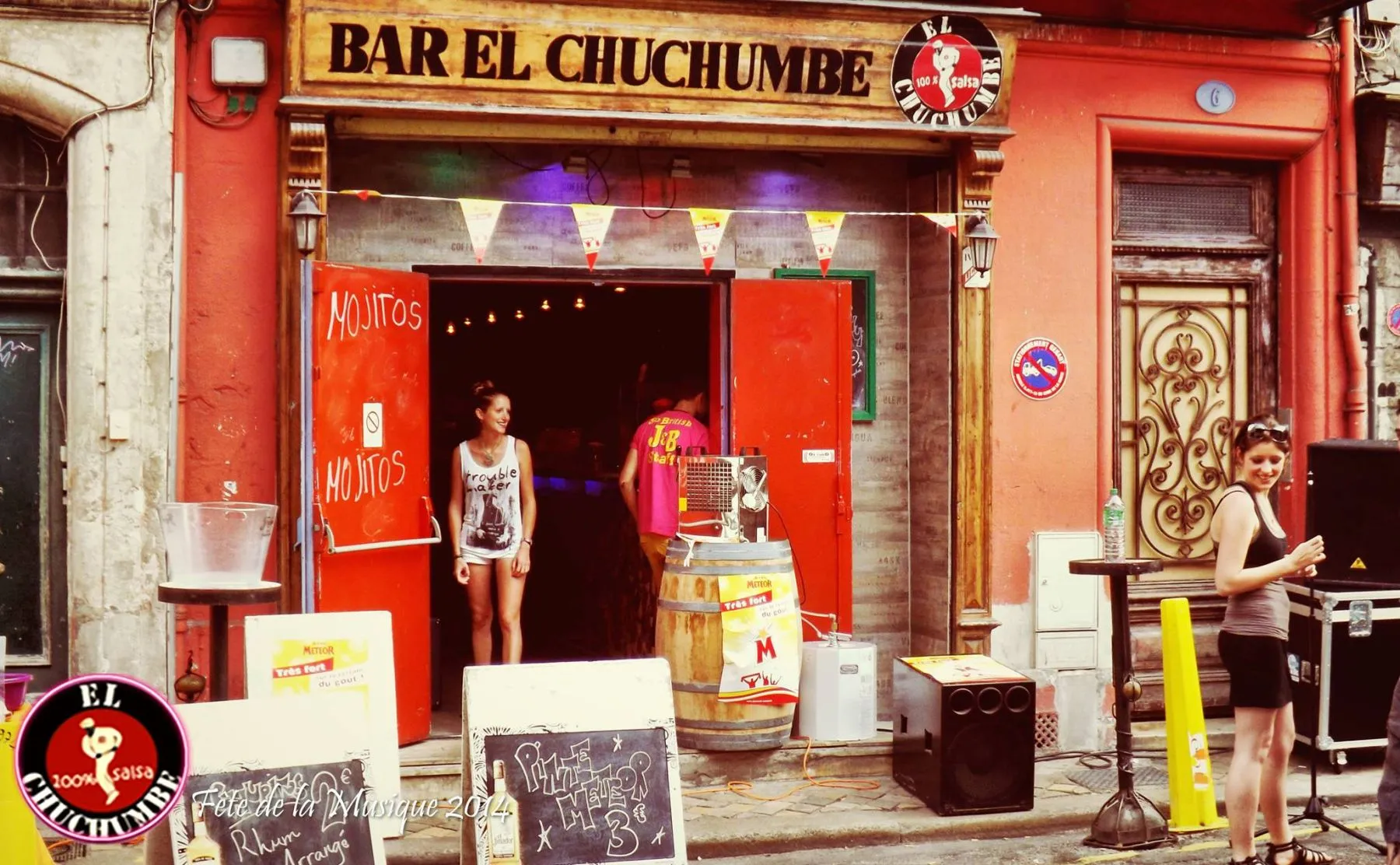 EN SAVOIR PLUS
6 Rue de Causserouge, 33000 Bordeaux
+33 (0) 5 56 31 25 88
For beer lovers: Café des Moines
Not far from the Porte of Bourgogne, the café des Moines is as much a neighborhood joint as a well known spot for live music and craft beer connoisseurs. In a vaulted cave, its thirteen taps accompany pop groups, rockers, and blues and folk musicians. A relaxed and festive atmosphere.
read more
12 Rue des Menuts, Bordeaux
05 56 92 01 61
The bar that's muy caliente: Calle Ocho
This is THE Cuban bar in Bordeaux! An unmissable spot for lovers of salsa and latino music… and mojitos. Besides salsa, you can also do the merengue, the reggaeton, the bachata, as well as Dominican and Puerto Rican dances. Located in the Saint-Pierre district, this little bar guarantees "muy caliente" evenings spent dancing the night away. Change of scenery guaranteed!
read more
24 Rue Piliers de Tutelle, Bordeaux
+33 (0) 5 56 81 89 99
For nice days : Chez Alriq
This is one of Bordeaux's last real open-air cafés. Sitting on the edge of the Garonne's right bank, the restaurant/dance hall Alriq regularly welcomes artists for live jazz, accordion, and gypsy jazz concerts. This is your opportunity to dance under fairy lit trees as you look out over the city's left bank. In terms of food, things are simple and homemade, with some unforgettable moules frites on the menu.

read more
Ouvert de mai à septembre
Quai de Queyries, Bordeaux Bastide
+33 (0) 5 56 86 58 49