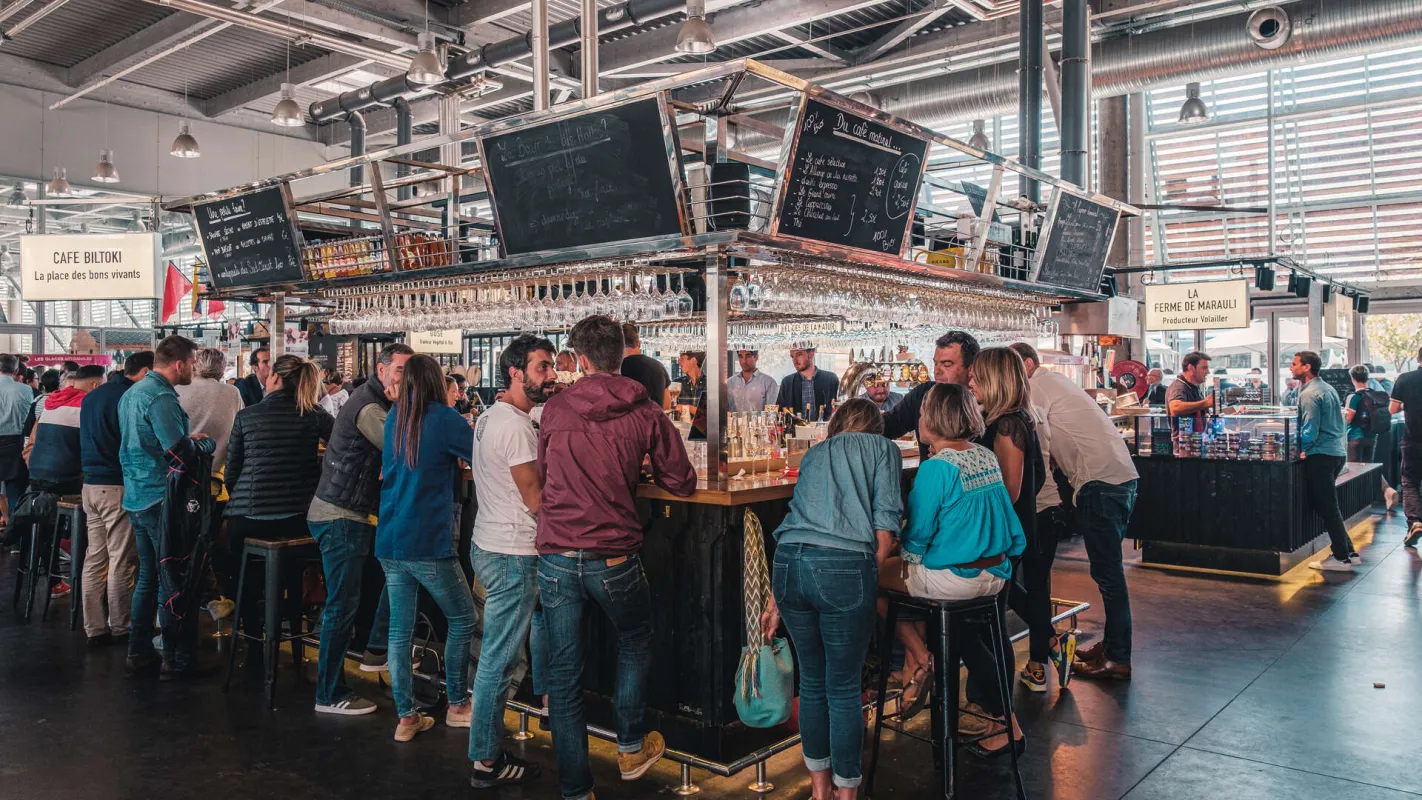 Where to go out in Bassins à Flots ?
Night is falling, lights are twinkling in Bassins à Flot and Suzanne Treister's flying saucer seems like it's about to take off… The scene is set, now it's up to you to decide whether you prefer to take off or stay and enjoy the quays' atmosphere. Restaurants, bars, discotheques, concerts, clubs, your stop is sure to prove entertaining…and different. Ready to dance?
For pre-dinner drinks in Bassins à Flot : The Halles de Bacalan
To start the evening out beautifully, why not head over to the Halles de Bacalan, and take advantage of outdoor seating from which you can watch the sun setting over the water and the Cité du Vin. Stop by the cheesemaker's, the fishmonger's, the butcher's and the bakery to pick up items to munch on as you sip a drink at Café Biltoki or the Vinimarché wine bar. The Halles are open from Thursday to Saturday and close at 10:30pm.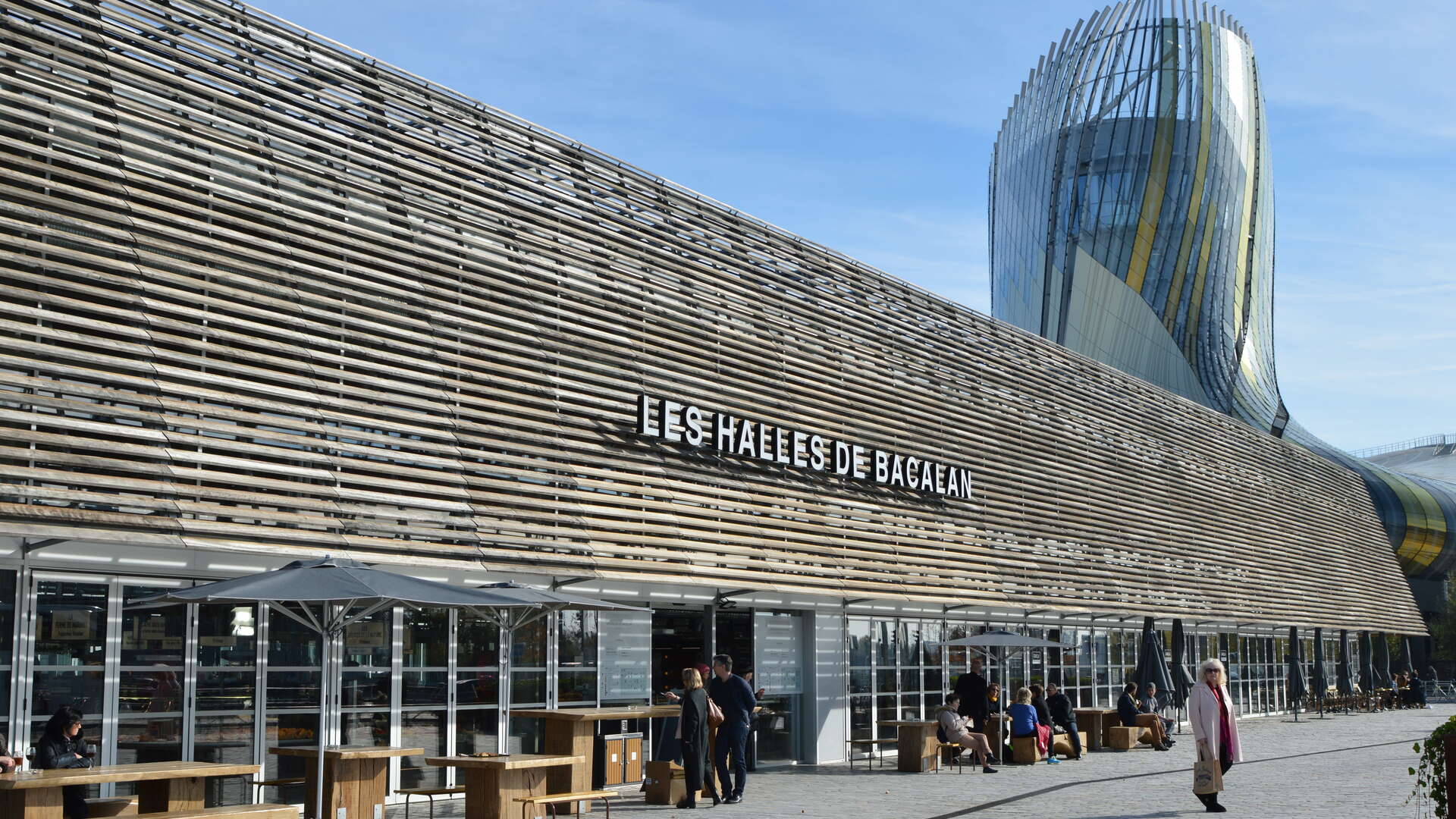 Read more  
10 Quai de Bacalan, 33300 Bordeaux
05 35 54 44 82
« A club on the water » : Iboat
Every year, more than 2,000 musicians are welcomed aboard this one-time ferry that lowered its anchor for good in Bassins à Flots. From Tuesday to Saturday night (7pm-11pm) come enjoy tapas and revisited street food, and on sunny days you can sip away on the waterfront thanks to the outdoor seating area. But above all, come and discover locally, nationally, and internationally renowned artists as they perform their sets. If you like to go to bed early, "aperoboat" evenings start at 7pm and are made for you… But be careful, you'll have a hard time leaving the ship early. Iboat closes at 5am on Thursday and 6am on Fridays and Sundays.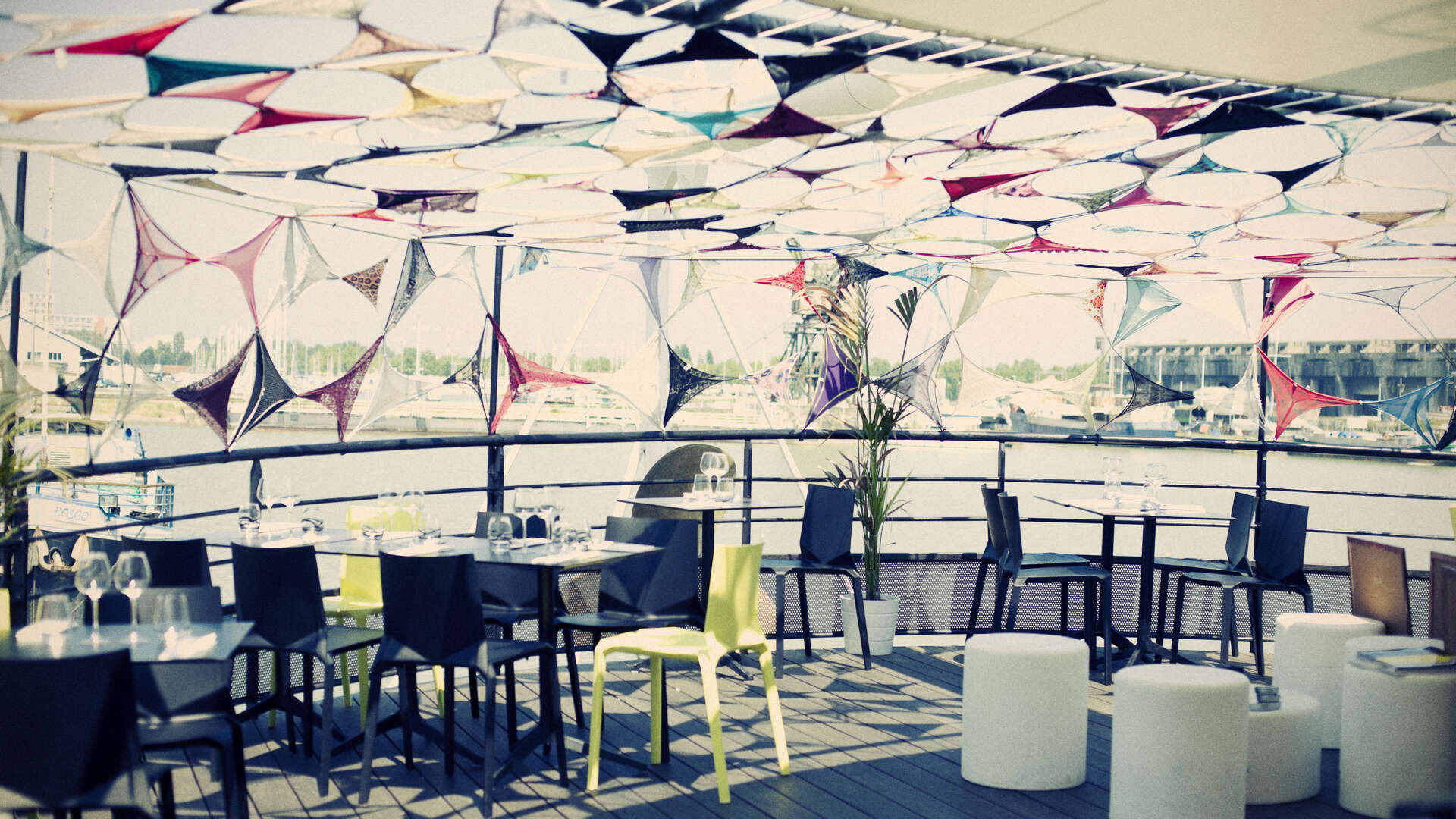 read more
Bassin à Flot, 1 Cours Henri Brunet, 33300 Bordeaux
05 56 10 48 35
The nightclub/restaurant : La Dame
The former « Dame de Shangaï » gave up its adjective and black and red theme. Since 2016, « La Dame » has change its style but kept its appeal and discotheque/restaurant layout: on the upper deck you can taste Ugo Arni's fusion cuisine which blends Japanese, Thai, and Peruvian flavours, before you head down into the hold aka nightclub, open from midnight to 5:30am from Thursday to Saturday, and welcoming a variety of renowned musicians like Kungs, Tez Cadey, Claptone, Joris Delacroix, and Watermät. The restaurant is also open Wednesday nights from 6pm to 2am.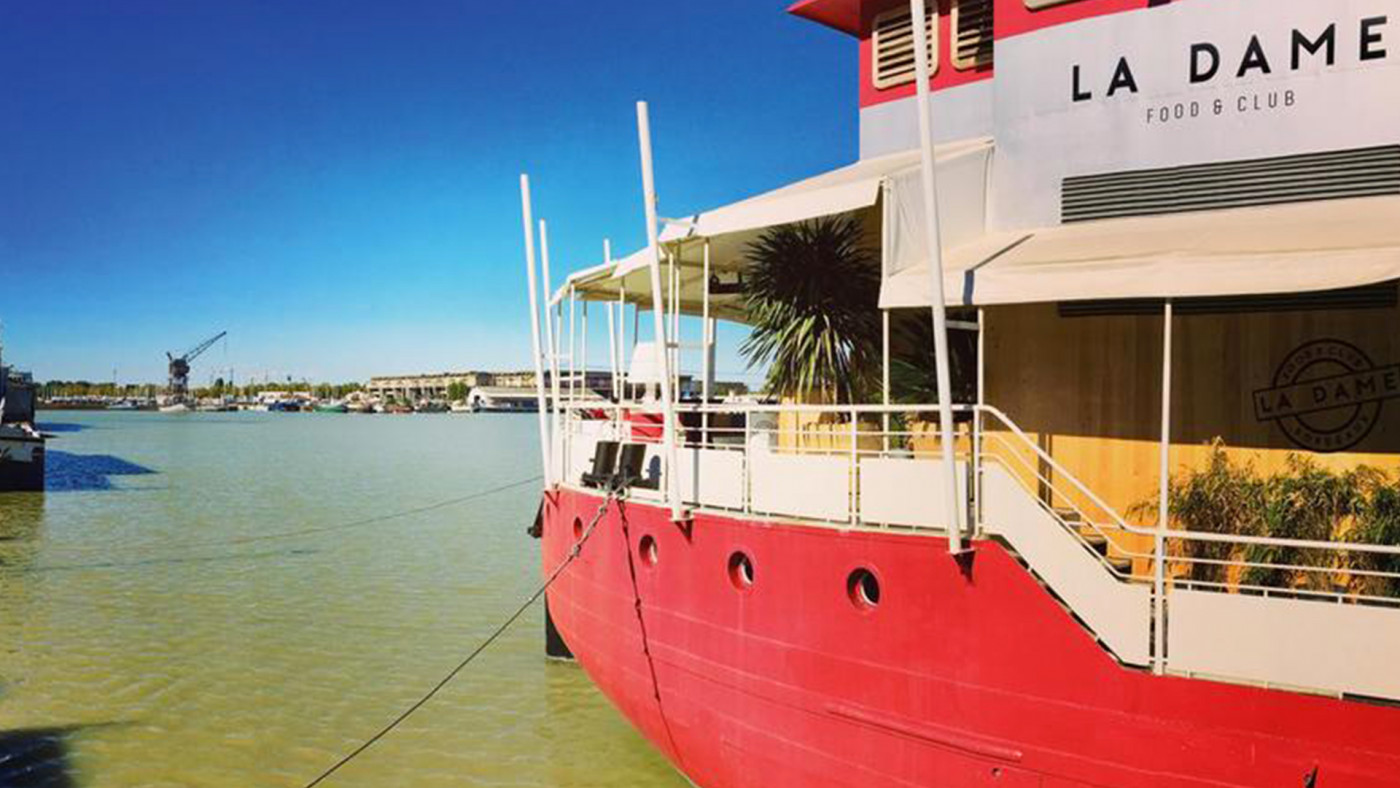 read more
1 Quai Armand Lalande, Bassins à flot n°1, 33300 Bordeaux
05 57 10 20 50
An exclusive club: The Base
Located behind the submarine base, not far from Bassins à Flots, the Base is a new 2000 square meter complex offering a restaurant (9pm to 1am) and club (12am to 7am). What makes it unique? Performances all evening long. VIP areas are available around the stage. Entry costs 10€ with purchase inside and requires that you follow a fairly strict dress code.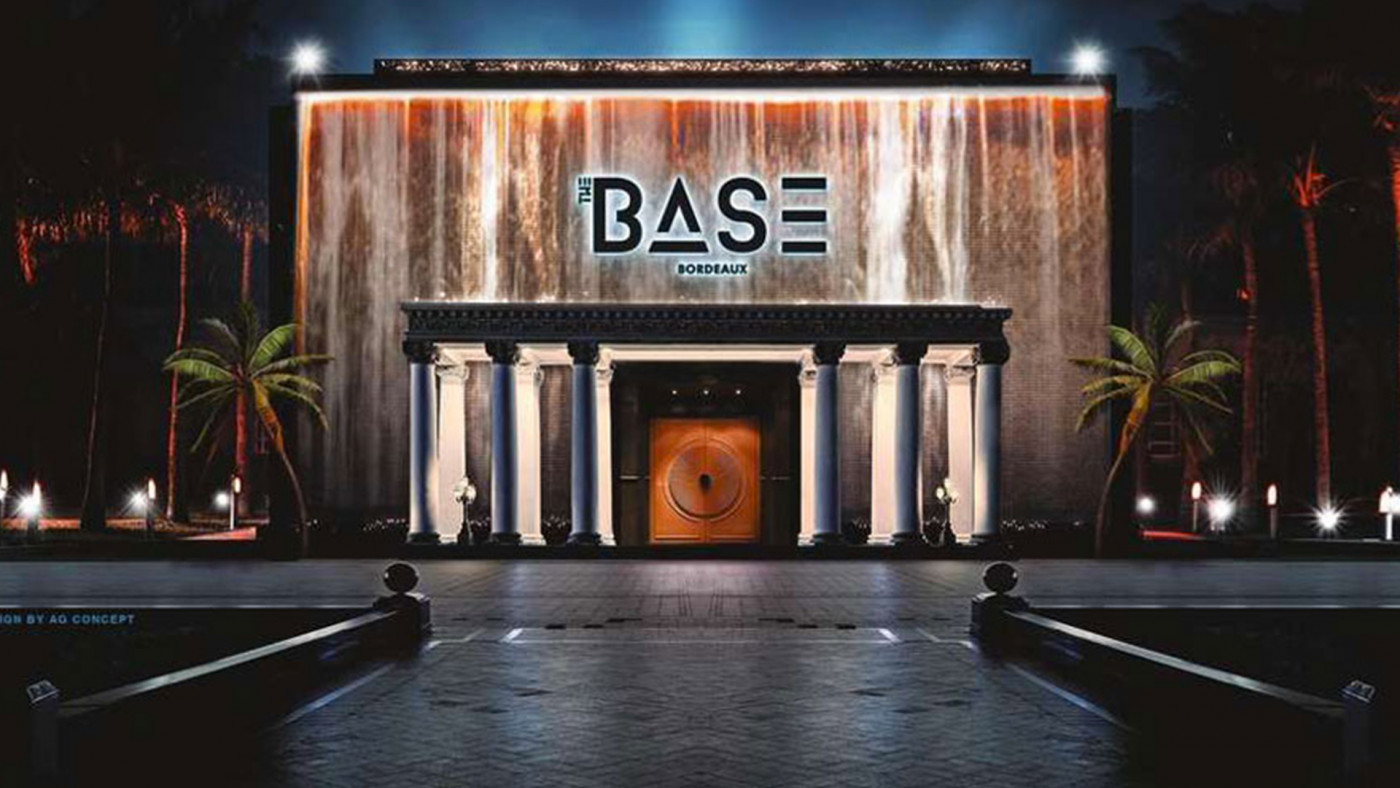 read more
287 Boulevard Alfred Daney, 33300 Bordeaux
06 45 19 16 10
The Theatro, one of Bordeaux's biggest night clubs
The in-house DJ is as at ease with hip hop and house as electronic music. The night club, with its great columned room, also offers a room for 30-year-olds and up, called the "Theatro Plus", with its own separate entrance. The entry fee is the same for everyone: 12€ with purchase. For VIP reservations, a private shuttle will come collect you and take you home to anywhere within Bordeaux city limits. The Theatro is open from Thursday to Saturday, 11:30pm to 6am. 
read more
24 Rue de la Faïencerie, 33300 Bordeaux
06 73 49 37 18
A bar for beer and concerts: The Brasserie Pip
Tucked in behind Vivres de l'lArt, the Brasserie Pip has been working with local associations for more than three years to offer cultural events: an eclectic program including concerts and films. Keep an eye out for their schedule as soon as spring hits (from April to October): great music, a lawn-turned-concert hall, food trucks, and local, artisanal beer on tap… 
read more
2 Rue Achard - 33300 Bordeaux