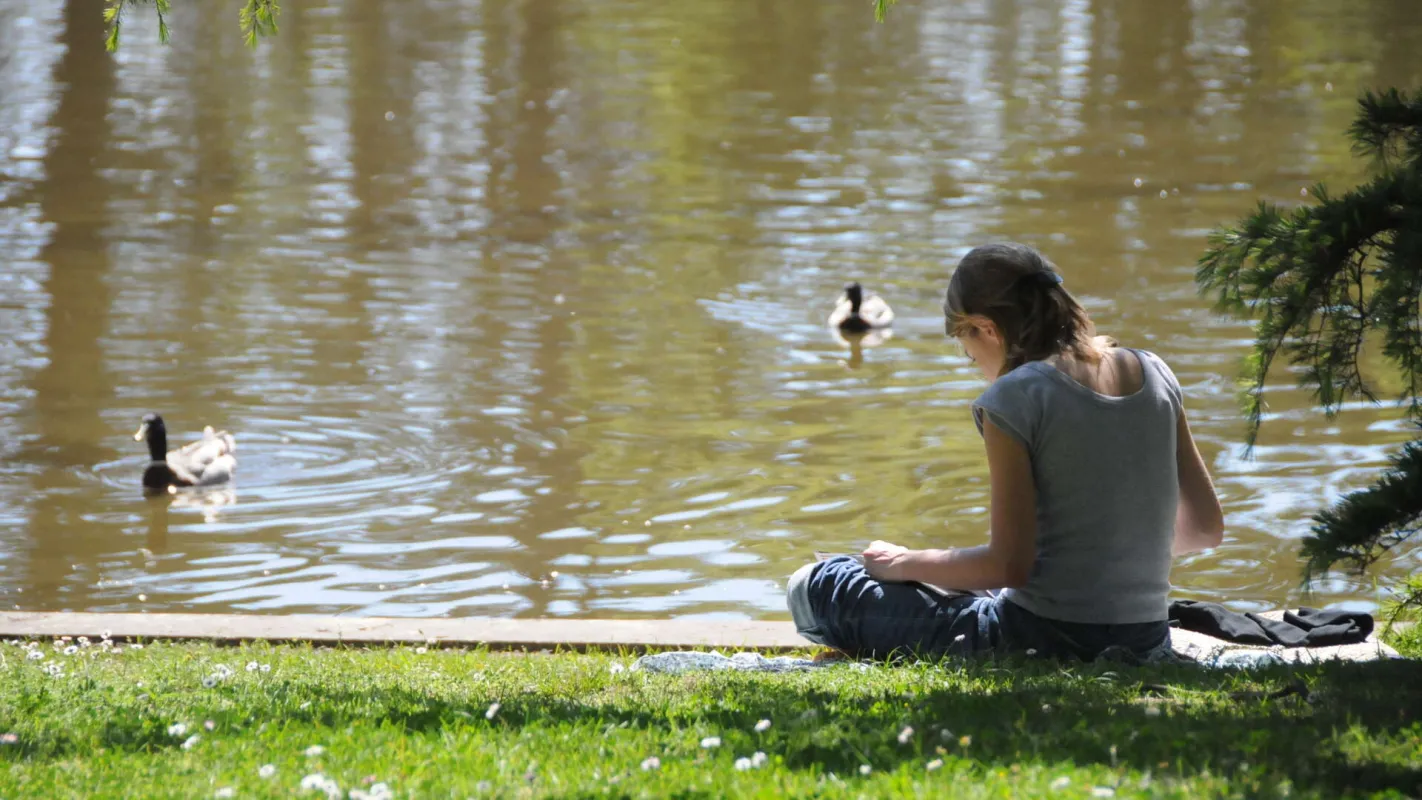 Bordeaux Park
Ideal for joggers and families alike, Bordeaux Park's motto is, "some countryside for city folk."
The biggest green space in Bordeaux
"It's Bordeaux's lung". For Jérôme Bonnet, director of Bordeaux Park in the city's metropolitan area, there's no doubt; "his" park is a real space for taking in air. Deemed an Ecological Green Space and Remarkable Garden, Bordeaux Park is the most recent of those built in Gironde's capital. Opened in 1888, it was designed by landscaper Eugène Bühler who took his inspiration from great Parisian parks of the second half of the 19th century. Spanning 28 hectares, Bordeaux Park is a mix of pathways, tree-filled spaces, an English river with a little bridge, a one-hectare animal park, green landscapes, refreshment stalls, and many more attractions and activities for children. There's plenty to keep you occupied for a day out in nature!
Bordeaux Park, a paradise for children!
Of course Bordeaux Park has its own playground, equipped with swings and a slide. But it's also home to many local animals, some on the endangered species list: Gascon and Basque pigs, goats and donkeys from the Pyrenees, turkeys from Gascogne, and even goat rabbits… Attention: when a birth takes place, newborns are inducted into a reintroduction program aimed to preserve the species. On the lake, you'll also find swans, gallinules, and ducks.
For nature lovers
For a unique tour, a little train will take you around the park. Toddlers can also climb aboard a carousel, zoom around a track in small electric cars, or enjoy a puppet show. For those who prefer green, Bordeaux Park is home to 3,000 trees, one third of which are more than 100 years old, and 50 remarkable plant species. Of these, a Mexican swamp cypress, and 200-year-old Montezuma cypress towering 21 meters in the air.
Art in Bordeaux Park
Finally for sculpture lovers, Bordeaux Park is home to multiple statues, including the Abduction of Iphigénie by Diane de Félix Soules belonging to the Musée d'Orsay in Paris, and an 1889 bust of Camille Godart.


Parc Bordelais
Practical information
Avenue Charles de Gaulle
Rue du Bocage
Avenue d'Eysines
Avenue Carnot
Rue du Parc
Rue Godard