Where to eat with the kids in Bordeaux?
Keen to eat out with the family? Do you want something more than just the "classic" children's menus while still have a good time with your little ones? Discover our selection of Bordeaux's best kids-friendly restaurants.
Le Kfé des familles - Bacalan
Located in the heart of the Bacalan district, the aptly named "Kfé des familles" (Family Coffee) welcomes friends and family to meet up and sip a drink together! The older children can draw, play, and enjoy all kinds of manual activities while the younger ones can wander around in the early learning and motor skills area. A reading corner and play area is dedicated to all the little ones from 2 to 6 years old.
read more
46 rue de New-York 33300 Bordeaux
Tram B / New-York stop
+33 (0)5 47 29 12 63
Nature et Courgettes - Bègles
The kids-friendly restaurant "Nature et Courgettes" is set in the original entrance of the old Bègles swimming pool. It offers 100% organic products sourced from local producers.
After lunch, children can go and have fun in the wooden play area designed by architect Patrick Bouchain. This unusual space is located in the old pool's basin!
read more 
Rue Carnot, Bègles
Tram C / Musard stop
+33 (0)5 56 87 94 77
Le Magasin Général - Bastide
Housed in the Espace Darwin, this restaurant offers fresh, local, home-cooked organic cuisine. And for the children, no worries! "Le Magasin Général" (literally: The General Store) has everything you need: a cosy little tent filled with cushions for quiet reading, wooden games, table tennis or table football. Everything is there for the kids to have fun while the parents have lunch!
read more 
Darwin caserne niel
87 quai des Queyries
Tram A / Stalingrad stop (15 min by foot)
 +33 (0)5 56 77 88 35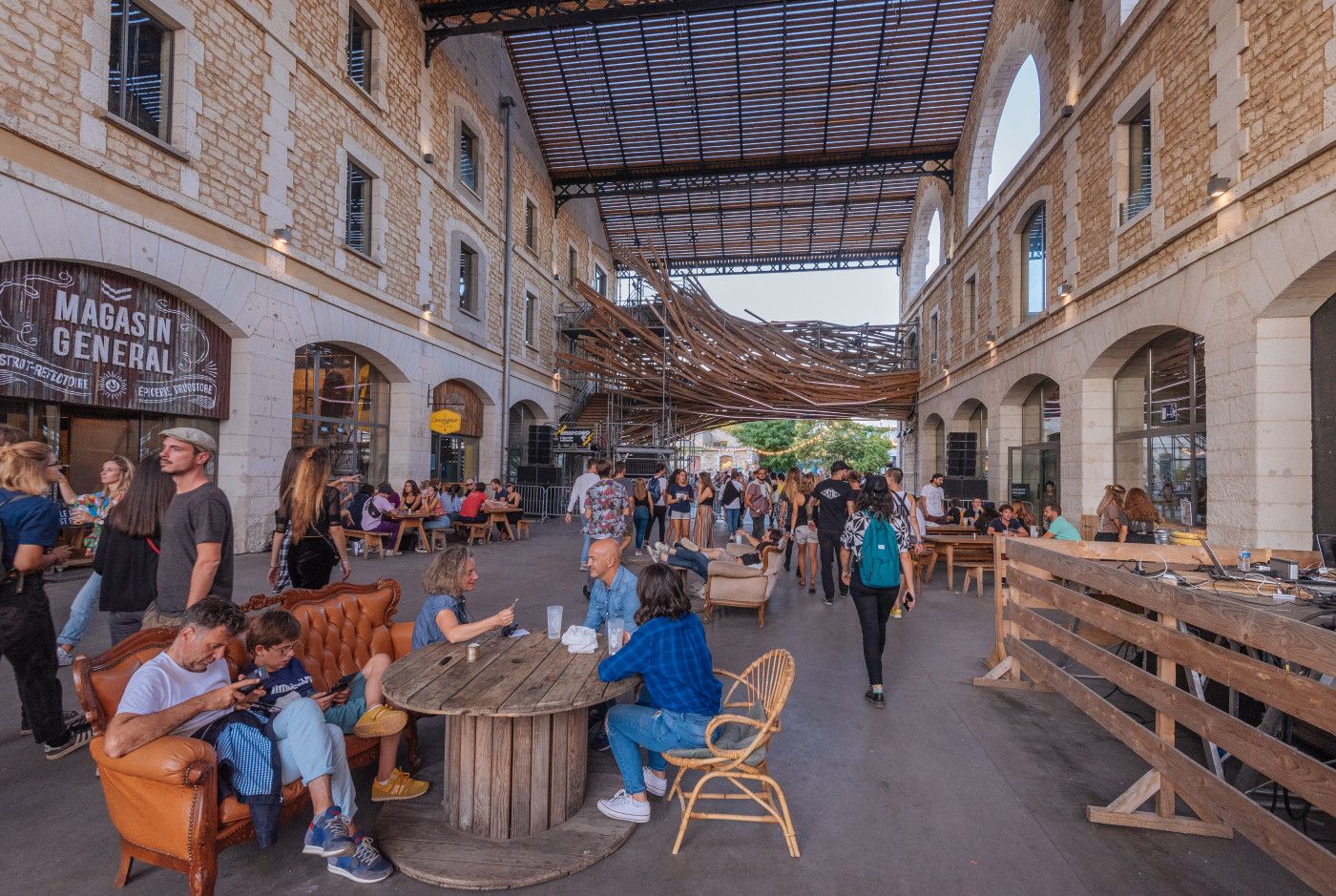 La Grande Poste - Gambetta
Established in Bordeaux's former postal and telecommunications centre, "La Grande Poste" is a multicultural space featuring a restaurant. With his half-serving children's menu, Chef Christophe Cappi offers the kids a tasty alternative to the usual steak and chips! After finishing their dish of the day, the kids can play and relax in a cosy and playful area.
read more
7 rue du palais Gallien
Tram B / Gambetta stop
+33 (0)5 56 01 53 90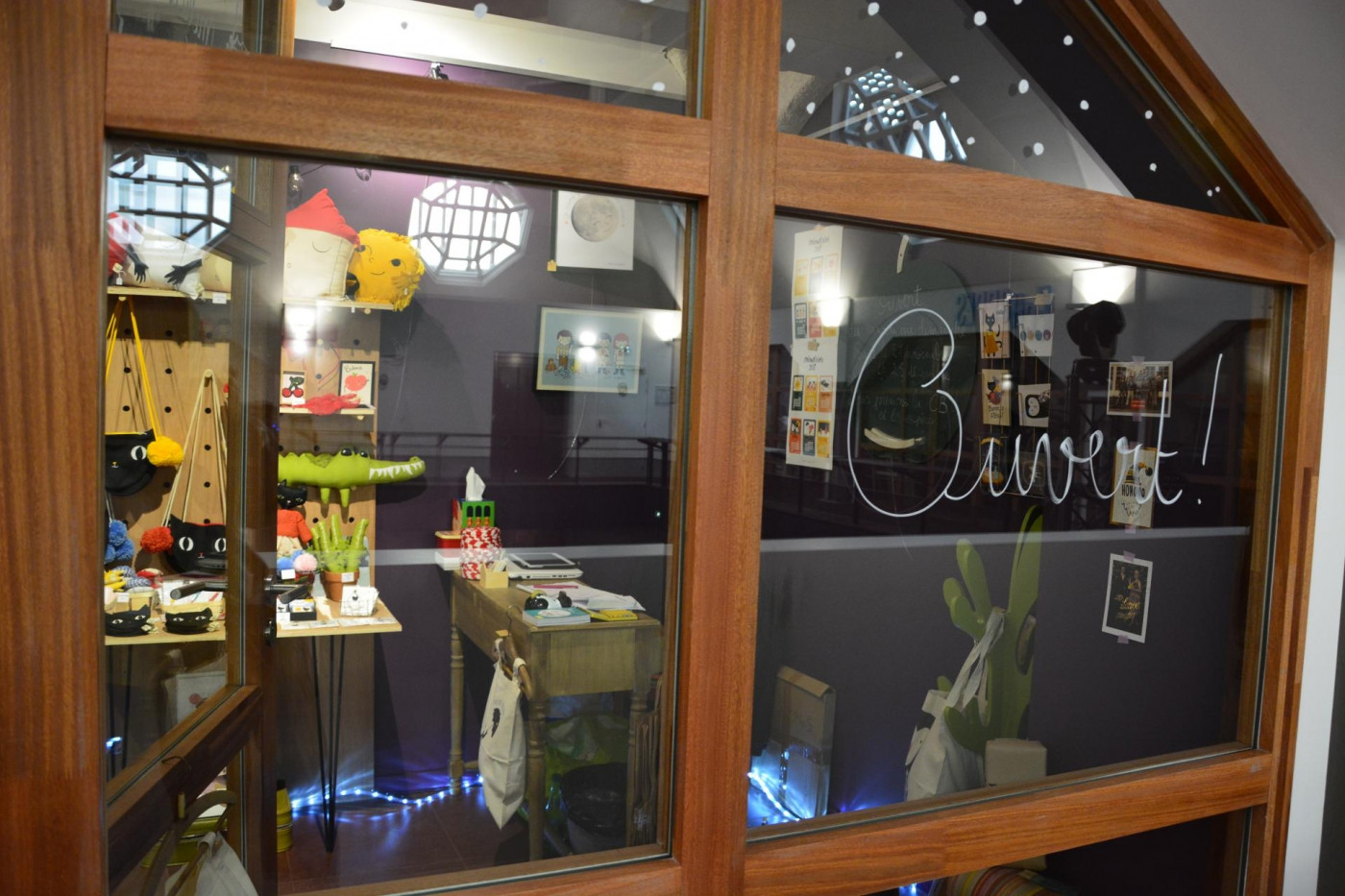 "La douce parenthèse" in Bordeaux's city centre
As its name suggests, "La douce parenthèse" (the sweet parenthesis) allows you to indulge in a sweet moment far from the hustle and bustle of the city. "This place is like home," says Virginie, the owner. This delicately decorated tea room offers sweet and savoury homemade dishes to share with friends and family. Kids have a dedicated space with board games and books. Kids are entitled to the same meals as their parents but in reduced portions. "We also serve macaroni and cheese," says Virginie, reassuringly.
read more 
La Douce Parenthèse  
8 rue Maucoudinat, Bordeaux 
+33 (0)6 46 14 46 59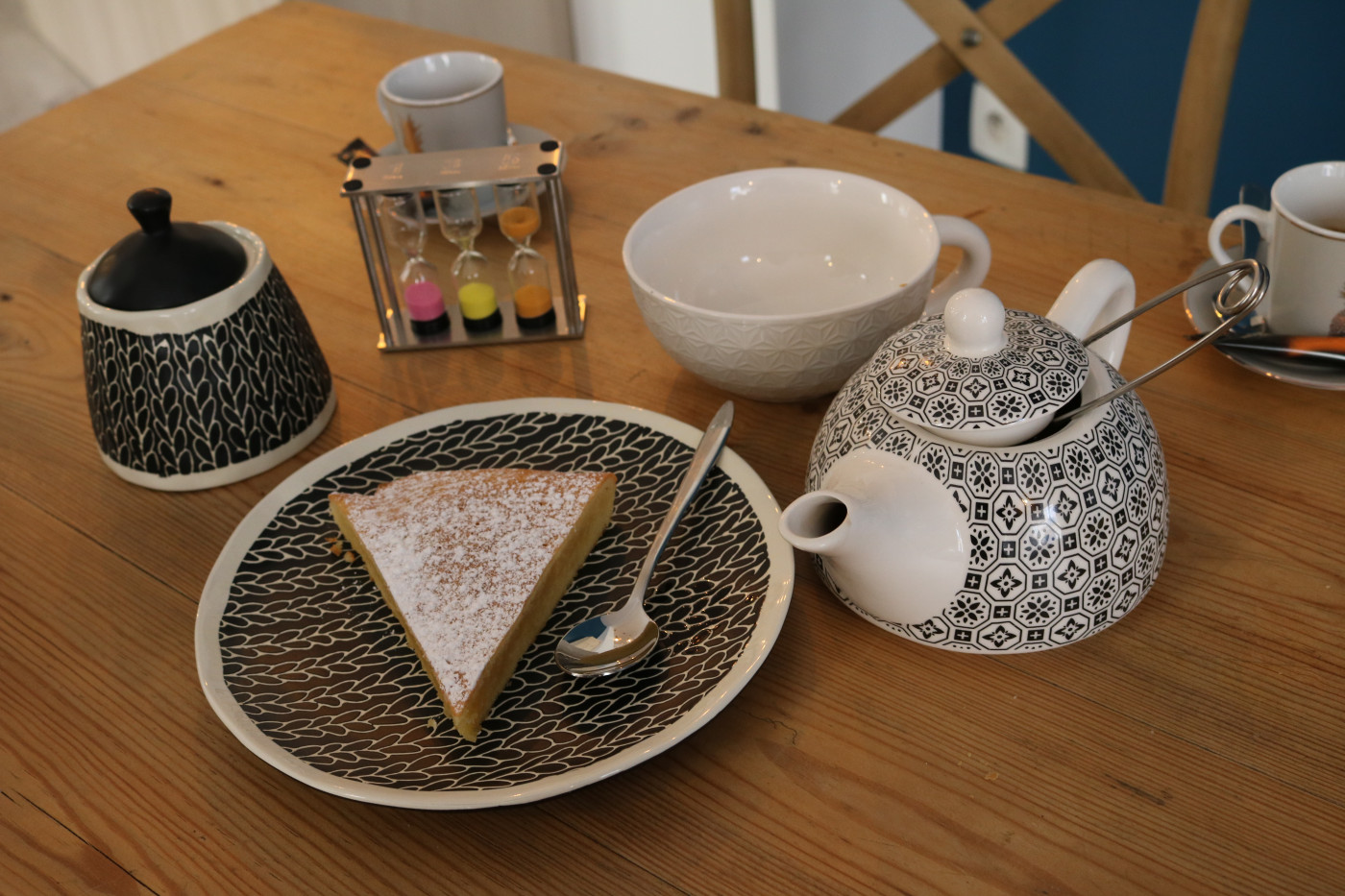 OURS in the centre of Bordeaux
Is your dad a surfer and your mom a yogi (or the other way around)? Take them to eat at OURS. This new restaurant established in Place Ste Colombe in Bordeaux is bound to seduce them. Here, everything is planned for each member of the family: you can take yoga classes, renovate or buy your surfboard. When the time comes to sit down to eat, the children can take advantage of the large yoga room to play quietly while mom and dad swallow their meal. What stands out: their commitment to an eco-responsible and zero-waste approach within a zen and refined setting.
read more 
Ours Café 
18 rue sainte colombe, Bordeaux 
+33 (0)5 56 23 89 38