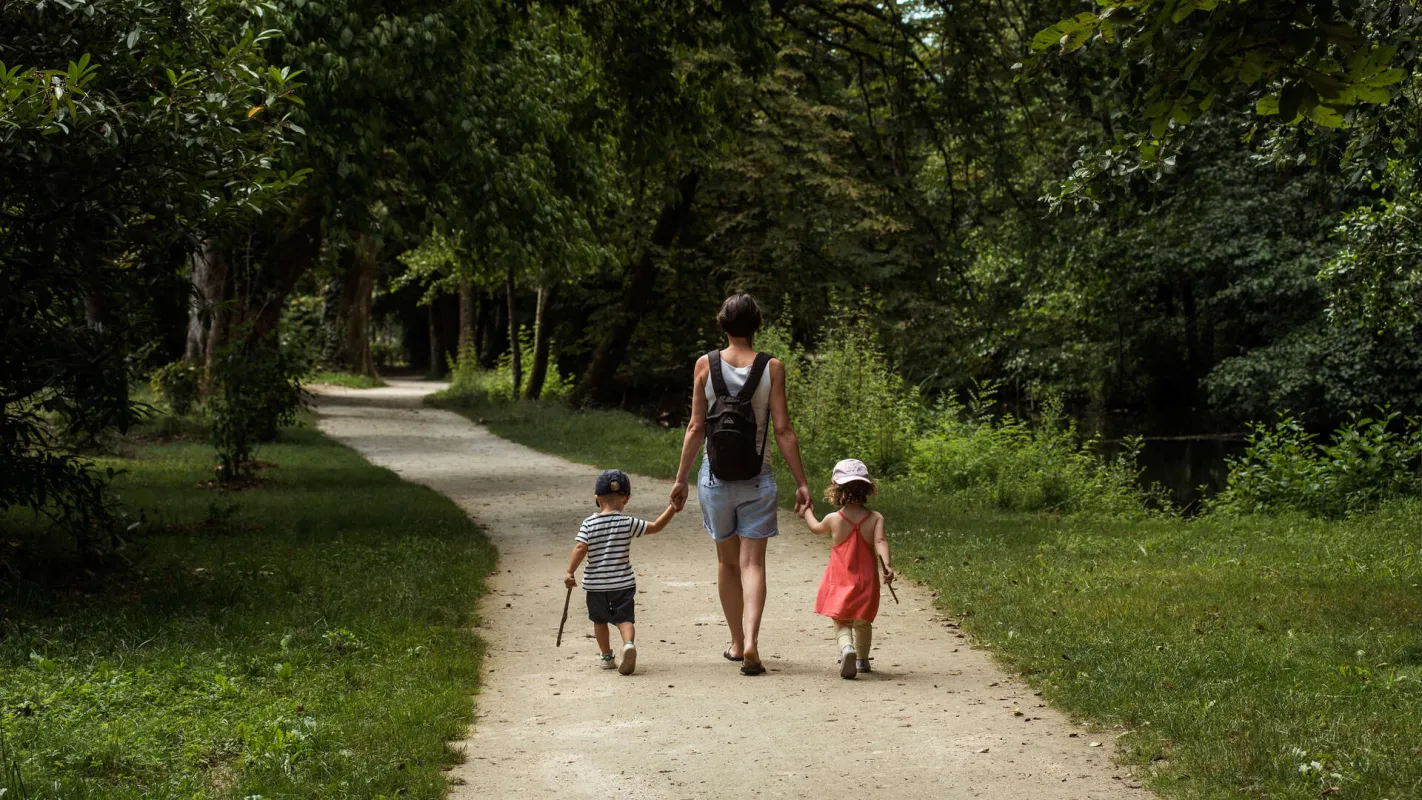 Bordeaux's best children's activities
If you choose to visit Bordeaux with your children, you've made the right choice! The city is full of places and activities for the whole family. Here are our top activities to do with your children.
For children who love animals:  Museum of Science and Natural History 
This recently renovated Natural History Museum houses a collection of more than one million species! In addition to permanent exhibits, the museum offers many temporary exhibitions. Children who are passionate about animals and minerals will not be disappointed! Interactive devices and a multimedia show make for a fun trip around the museum.  For younger children, the "Toddlers Museum " provides entertainment for little ones who can't read or write. A changing table, sanitary facilities and child sized furniture make this space practical as well!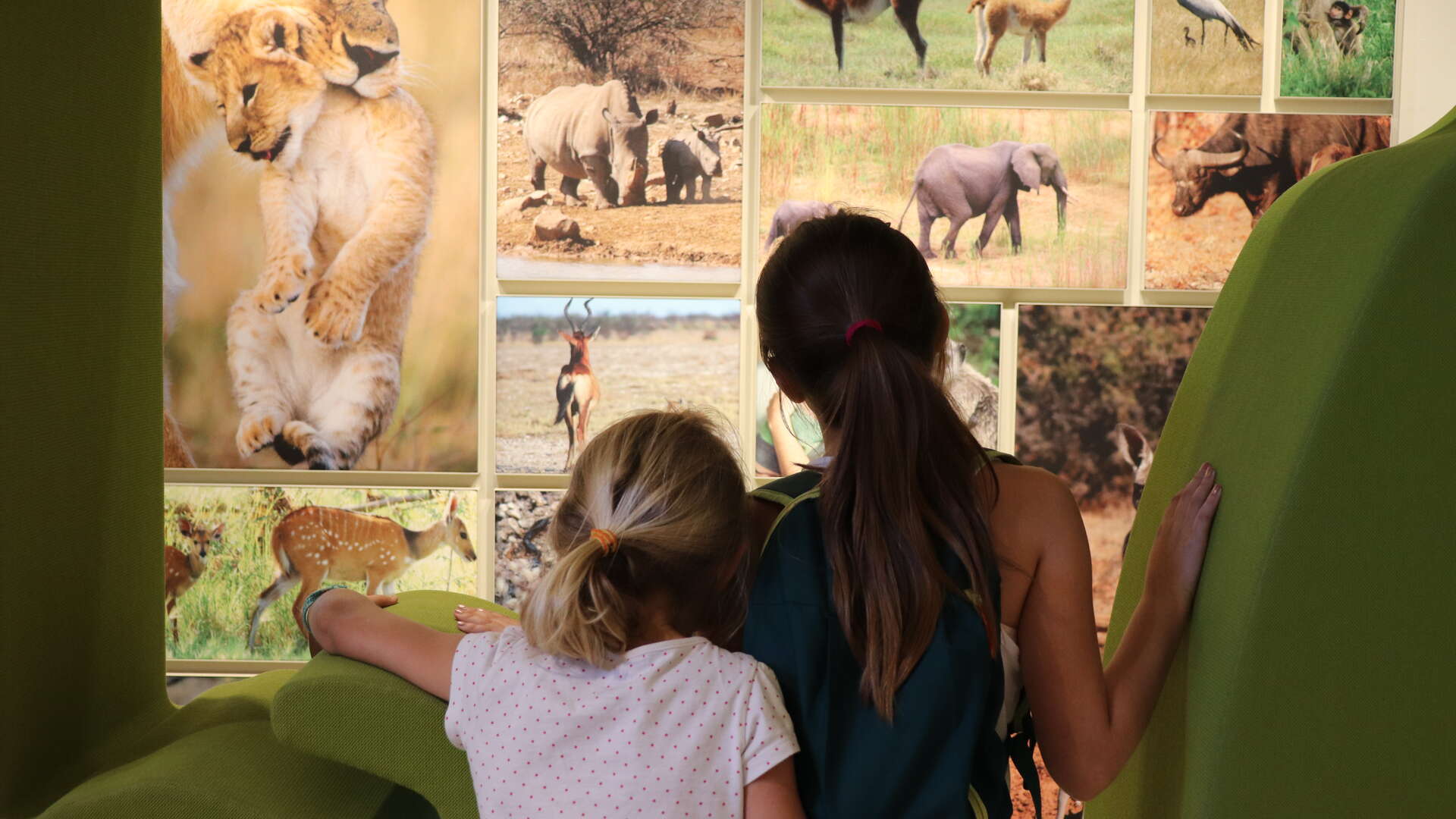 EN SAVOIR PLUS 
COMMENT S'Y RENDRE ?

Park for active children: Bordeaux park
The largest green space in the city, this 28-acre park is the perfect place to walk around with the kids! They can enjoy the playground, a small train, electric cars, a carousel, and even attend a puppet show. Afterwards, head to the park's grassy area for a snack before meeting the local animals:   donkeys, sheep, goats, chickens, turkeys and peacocks live here in their own designated area.  And when your children look up, they're sure to see a squirrel jumping from branch to branch!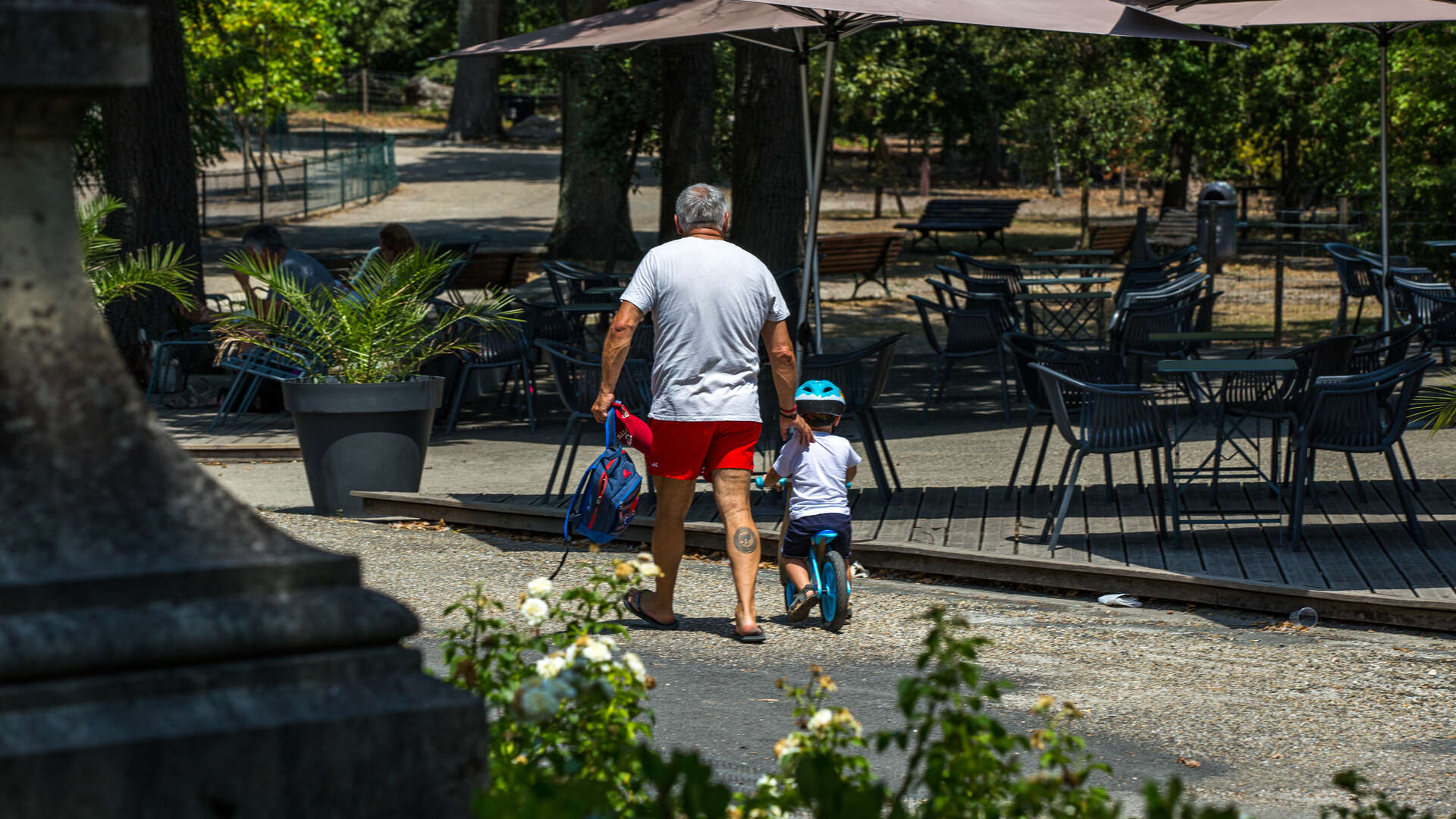 how to get there ?
Activity for young sailors: boat trip to the Cité du Vin 
For the price of a tramway ticket, it's possible to sail the Garonne thanks to the Bat3 ! Children will enjoy this small cruise towards the impressive Cité du Vin. Although the theme of this museum is more aimed at adults, children can nonetheless have fun as they discover wine culture. The audio guide has a "junior" mode that allows 8-year olds and up to follow a child friendly pathway filled with recreational activities. The various experiments involving the five senses will amuse everyone, from young to old.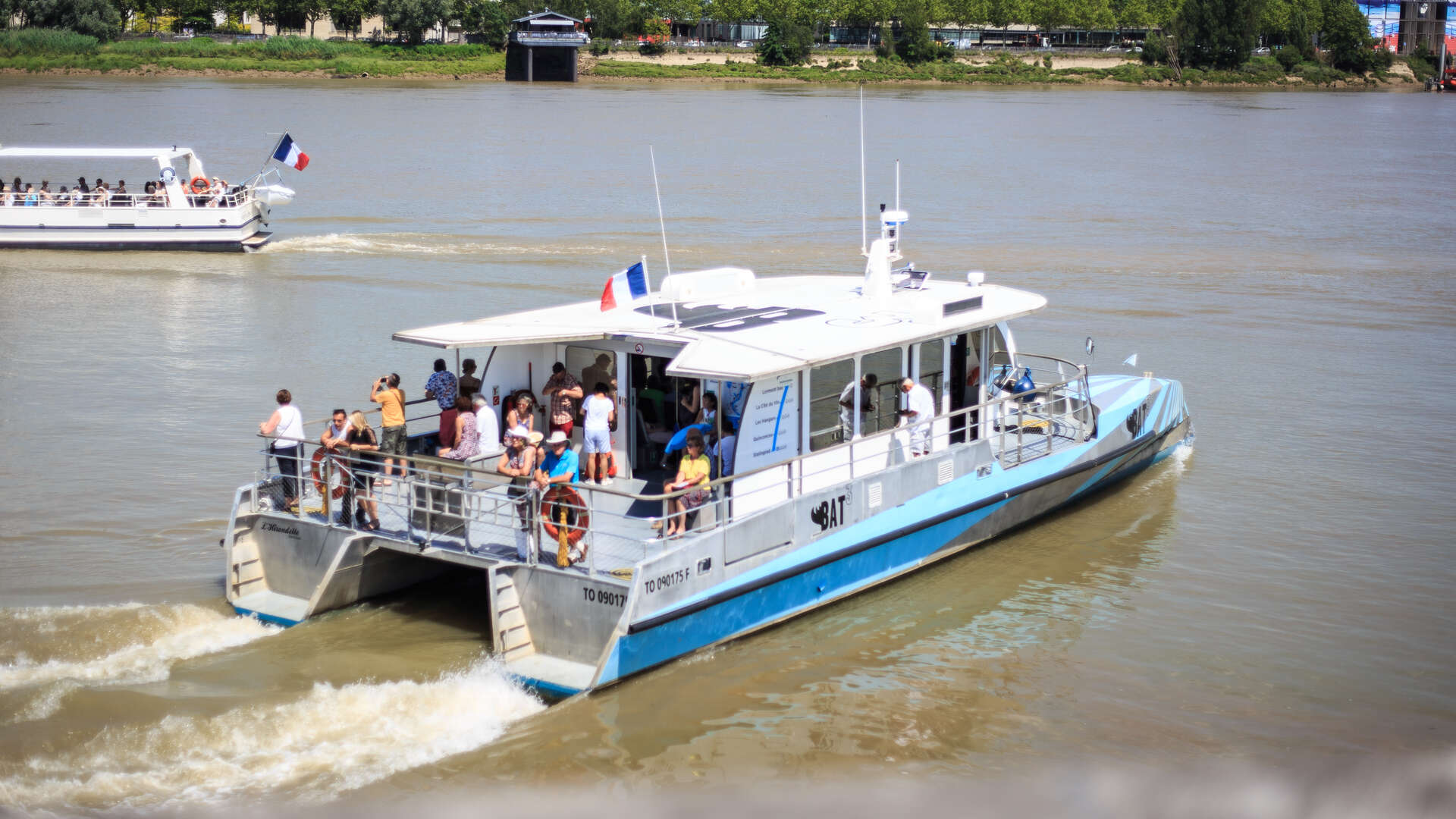 Read more
How to get there ?
Outing for curious children: Cap Sciences
Here is where curious minds come to meet! This centre makes scientific information accessible to children thanks to playful and interactive exhibitions. To better understand the world in which we live, to understand scientific phenomena such as the weather, to explore the mysteries of the human body... Here, children can find answers to the many questions they might ask themselves along the interactive routes and activities. At Cap Sciences, kids manipulate, play and awaken their five senses in order to come out even smarter!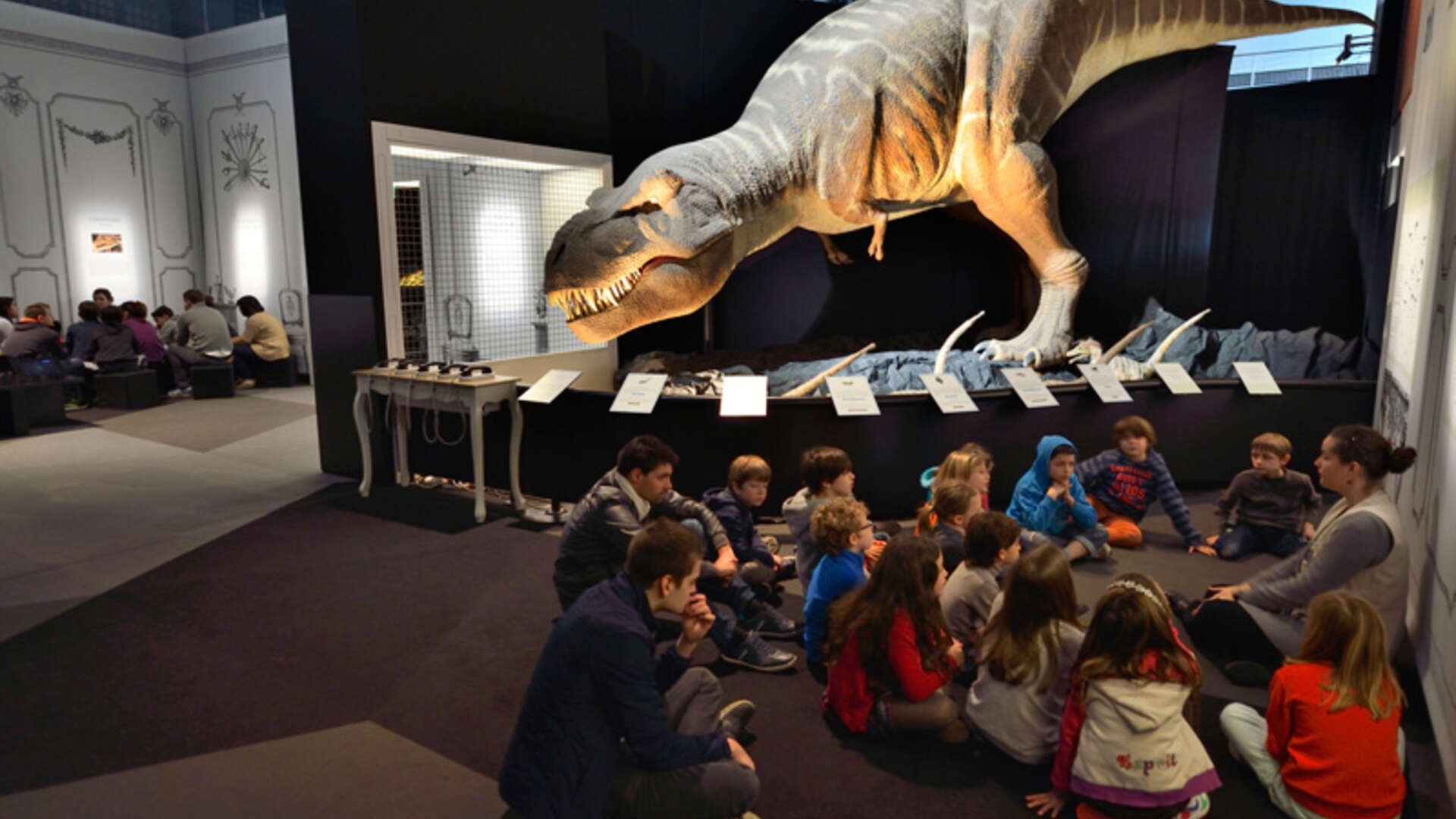 Read more 
how to get there ?
A must-see with the kids: the Water Mirror
Michel Corajoud is a landscaper. He designed a water mirror (miroir d'eau) so that the reflection of Bordeaux's beautiful Place de la Bourse would be projected on a thin expanse of water. Every 10 minutes, the reflection fades to make way for an ephemeral fog.  This space has become a real attraction especially on hot days! Children like to dive into the fog and play in the water. After a cool break at the water mirror, take your children to enjoy some of Bordeaux's finest ice cream at the "Maison du Glacier" in St Pierre's Square.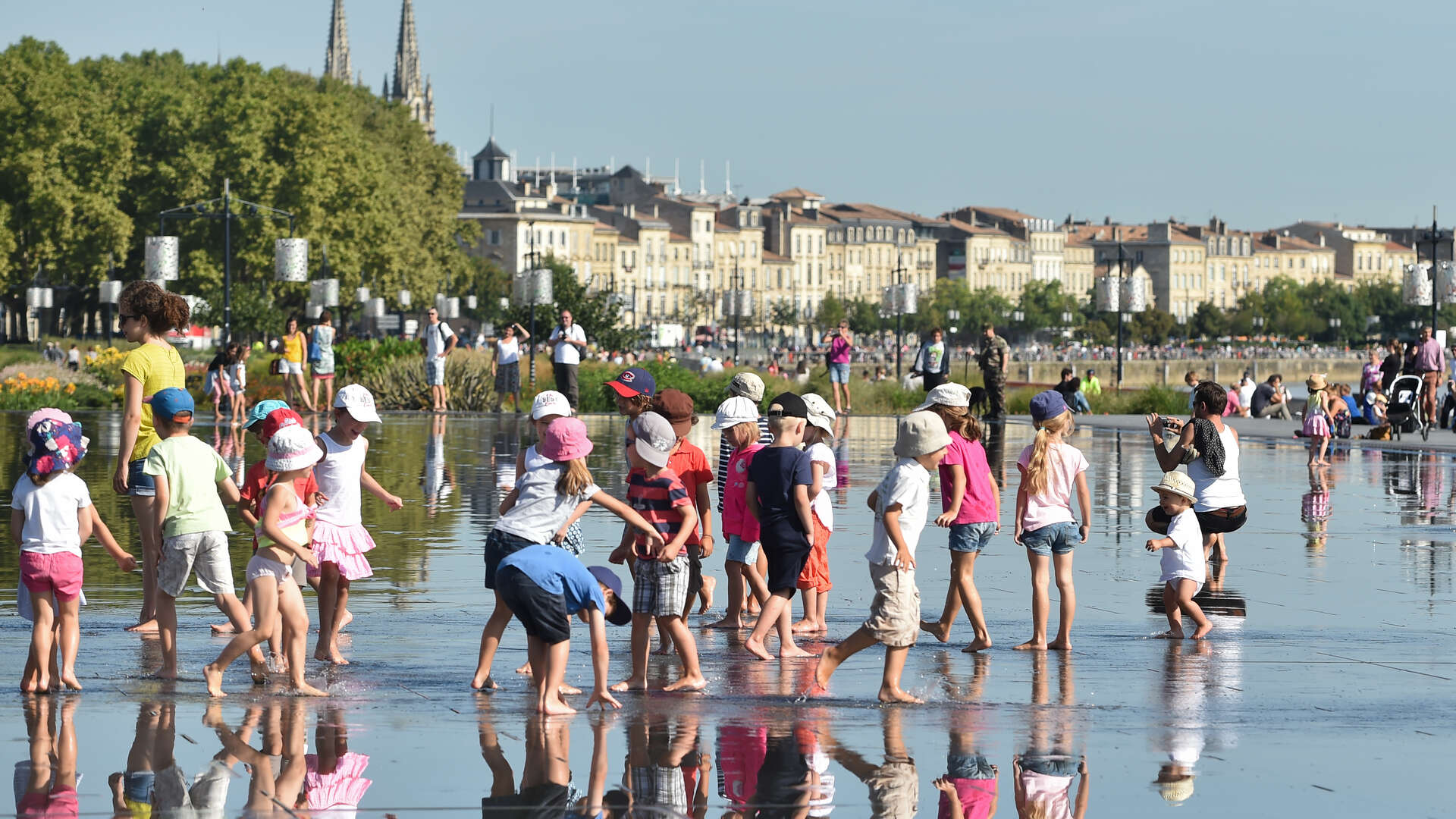 how to get there
Stroll, have fun and take in some culture at the Jardin Public
In Bordeaux city centre lies this veritable oasis of greenery, home to play areas for children, a library, Bordeaux's Natural History Museum, a jetty for boarding the 'Va Petit Mousse' boat, as well as the Guignol Guerin puppet show.
Parents and children can observe the ducks and swans, or they can head to the botanical gardens, featuring vegetation from around the world. It's an ideal spot when the sun is out for a picnic, before taking a nap in the shade of a Mexican cedar or a giant sequoia… it's no surprise that the Jardin Public has been listed as a "Remarkable Garden of France" (Jardin Remarquable de France) !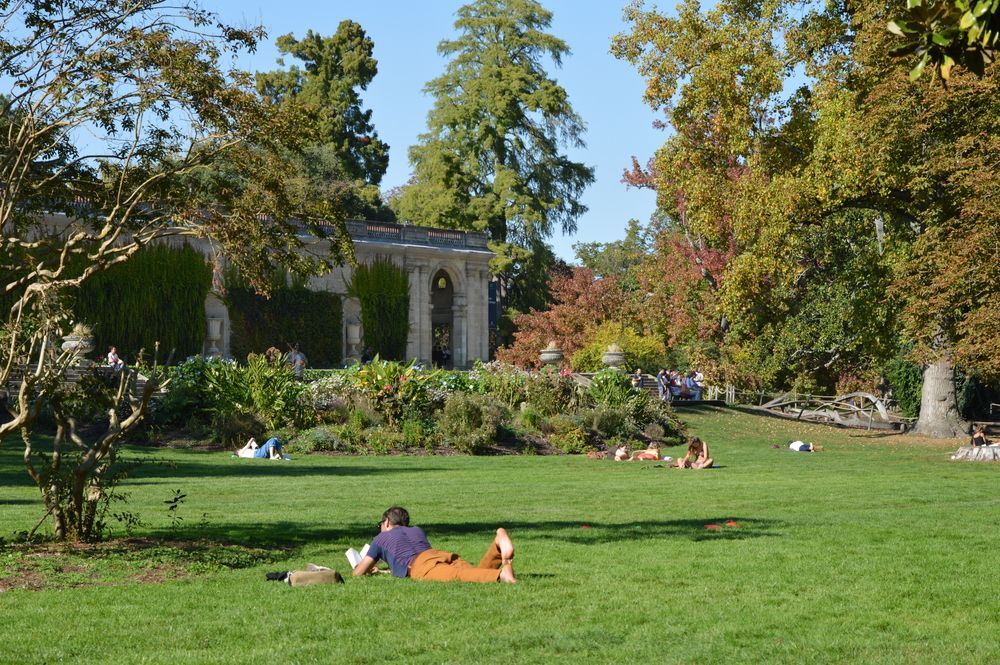 how to get there
Ride along the river on a skateboard, bike, roller skates or electric scooter
The Bordeaux waterfront is a bona fide playground for kids looking for something to do with their wheels. On a skateboard, a bike or an electric scooter, between the Pont de Pierre and the Pont Jacques Chaban-Delmas (the two main pedestrian bridges in Bordeaux), you can ride on this long cycling track.
On one side you have the Garonne river and on the other you have Bordeaux's historical heritage: from 18th-century facades to more modern constructions like the Cité du Vin. Whether you walk, run or ride, take this well-known route that locals refer to simply as "the two bridges".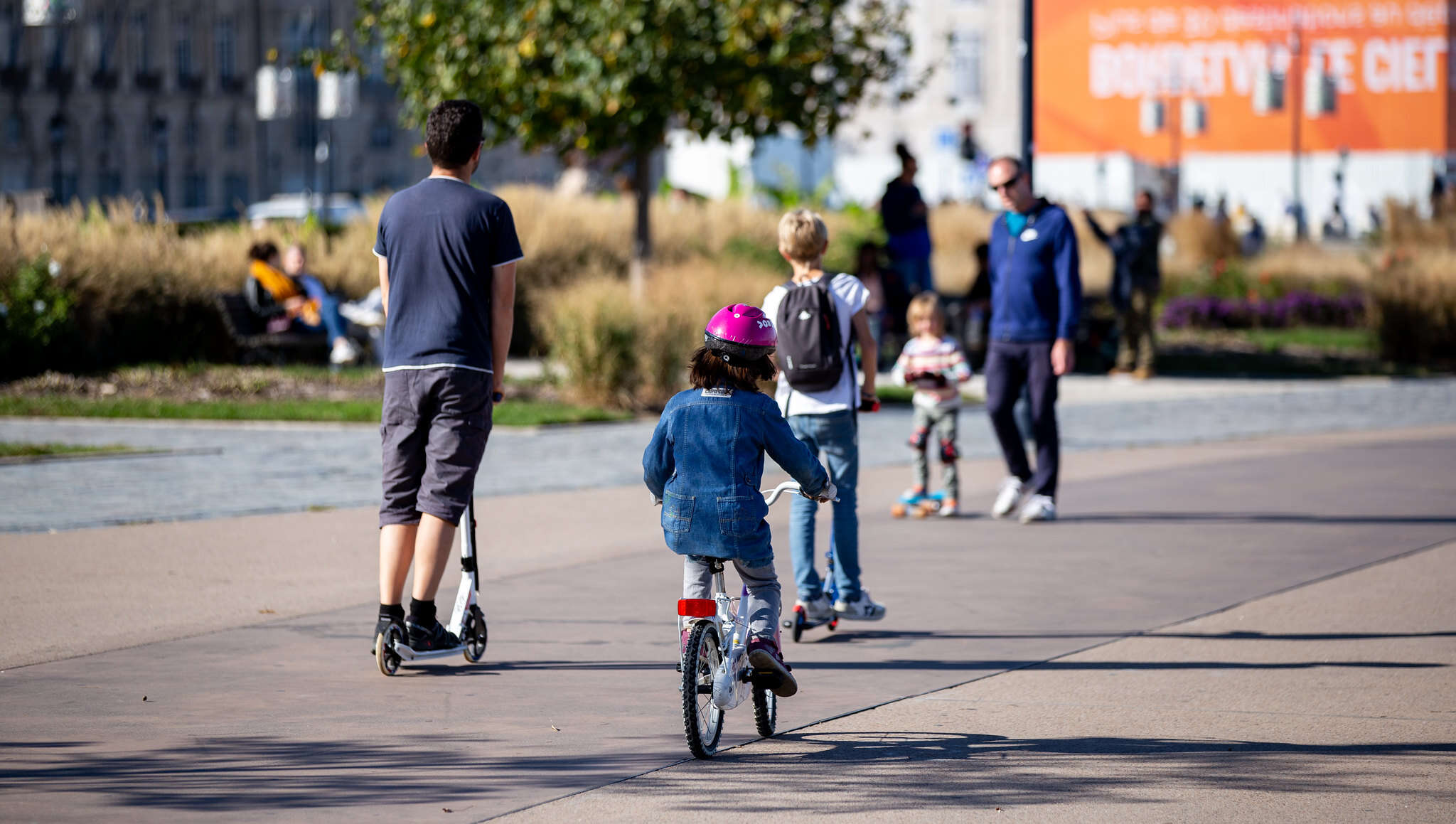 A fun trip full of discovery with Tèrra Aventura
Looking for ways to inject a bit of fun into your outings with the kids? With the app Tèrra Aventura in your pocket, discover the gems of Nouvelle-Aquitaine's heritage as you head on a family treasure hunt. This activity, generally called 'Geocaching', can be enjoyed by people of all ages. A number of different routes have been developed in Lormont, Gradignan, Cenon, Floirac – with one soon to come in Pessac –, each with a different theme and varying levels of difficulty in order to ensure that beginners and veterans alike are catered for. Your mission, should you choose to accept it, is to solve a series of puzzles to eventually find the treasure !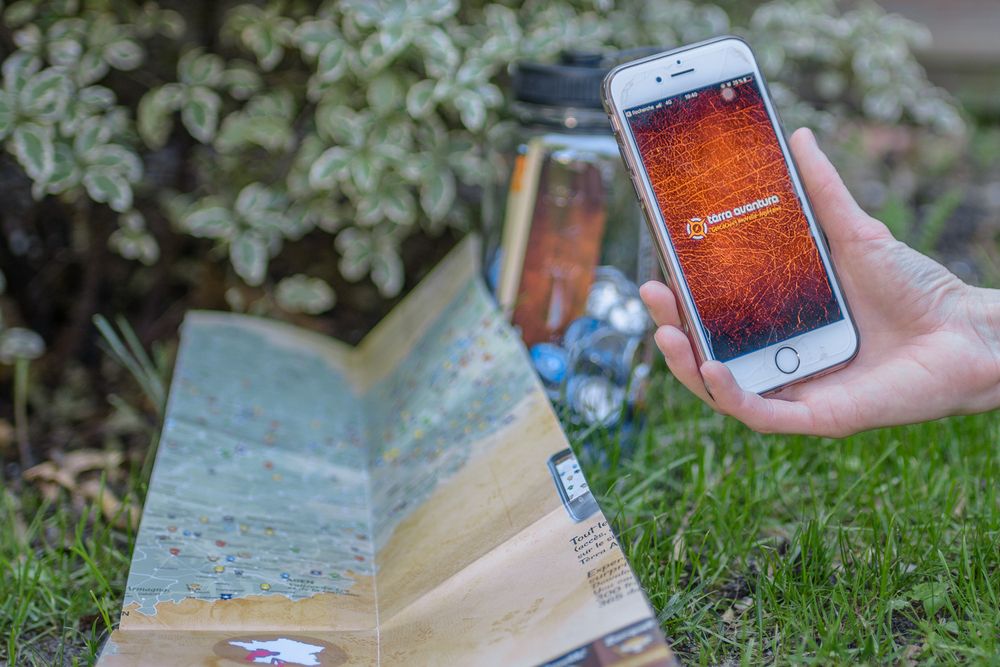 Explore Bordeaux via its street art
Why not explore Bordeaux with your children through its street art? With a guide, on foot or by bike, discover the urban side of the Gironde capital. From wall to wall, neighbourhood to neighbourhood, prepare to be amazed by what you see, taking in architectural marvels and little-known facades from Bordeaux's heritage. When you stop at Darwin, you can gaze at art made by international graffiti artists such as Jeff Soto, Laurence Vallières and Bordalo. Several different street art tours are available, each with its own anecdotes and unusual stories.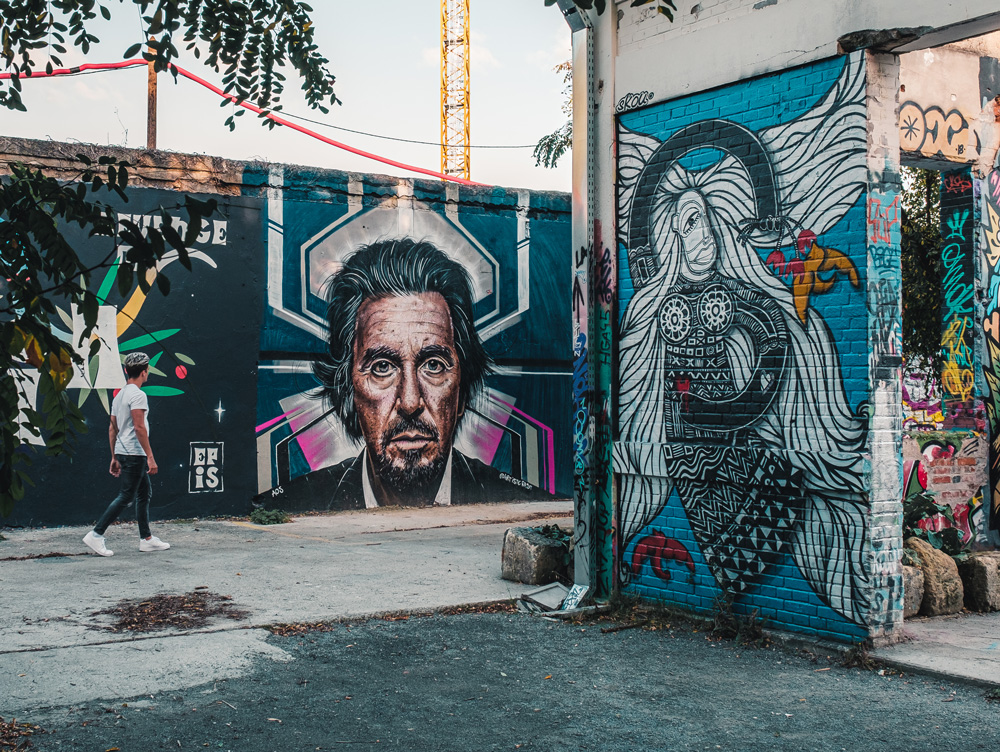 Darwin: the must-see site
Head to the right bank and the Bastide district to see what the fuss is about at one of the most visited sites in Bordeaux. On the site of what was formerly an abandoned barracks today you can find an indoor skatepark that has a surface area of over 2500m², urban frescos, a coworking space, a bookshop, a surf shop, concept stores, a craft beer brewery, a chocolate factory/shop, a coffee roaster and a kids-friendly restaurant where children are welcomed with open arms! Darwin regularly hosts events: concerts, themed evenings, exhibitions, film projections, sports competitions… There's plenty going on there, and everyone's welcome !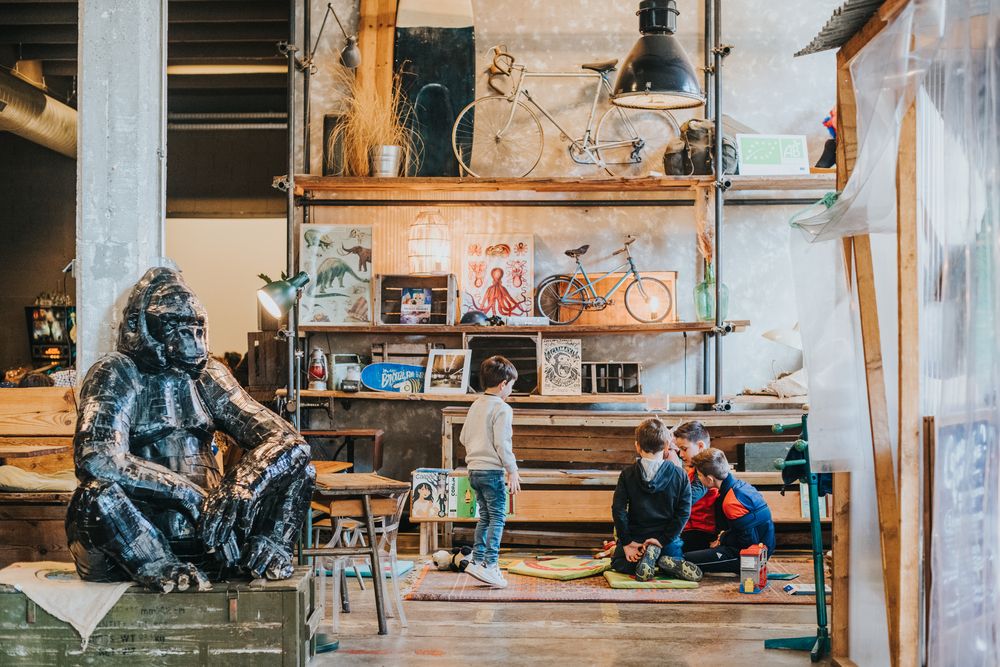 how to get there
An immersive experience at the Bassins des Lumières
For several different cultural seasons now, the submarine base – a hotspot for contemporary creation – has played host to the 'Bassins de Lumières' exhibitions: a feast for the eyes and ears of all those who come, tourists and locals alike. In this emblematic place that extends over 13,000 m², prepare for a full-on visual and sonorous experience. 
After previous exhibitions featuring Gustav Klimt, Paul Knee, Monet, Renoir and Chagall, Venice is in the spotlight this year as we delve into the work of Gianfranco Iannuzzi. In this gigantic space, once a depot for submarines during the Second World War, budding art enthusiasts or veteran exhibition-goers will undergo an extraordinary experience: one that awakens their senses.
Useful tip: pushchairs are welcome, carriers are available to hire for free for children under 5.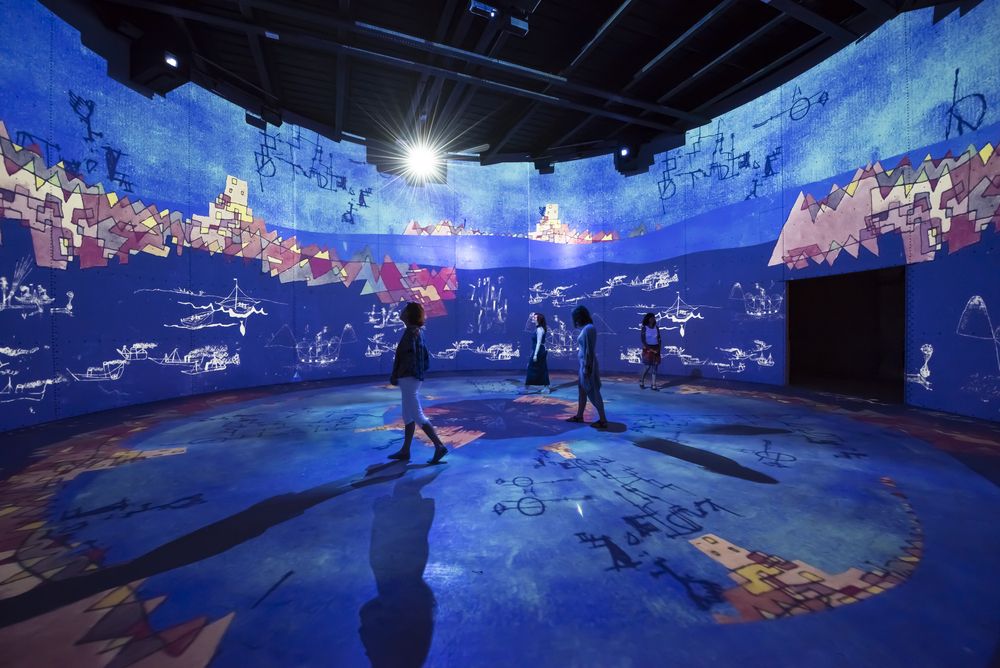 how to get there
Address : 8 Impasse Brown de Colstoun, Bordeaux, 33300 (See on the map)
Cross the Garonne with the Bat3, enjoy a picnic and a walk over the hills along the GR walking route
For the price of a tram ticket, you can step aboard the Bat3 boat to begin this bucolic trip, thirty minutes from the centre of Bordeaux. The walk over the right bank hills, between Lormont and Floirac, is particularly appreciated by families for its many panoramic views; all you have to do is follow the red and white markings of the 'GR Métropolitain' walking route. Depending on your stamina and/or the age of your children, you can spend either an hour or a whole day walking. There's no need for hiking equipment, but bring refreshments, a hat and a picnic. The lake at Le Parc de l'Ermitage is a great spot, with its turquoise shimmer and the sound of frogs. A note of caution: this route is difficult with a pushchair.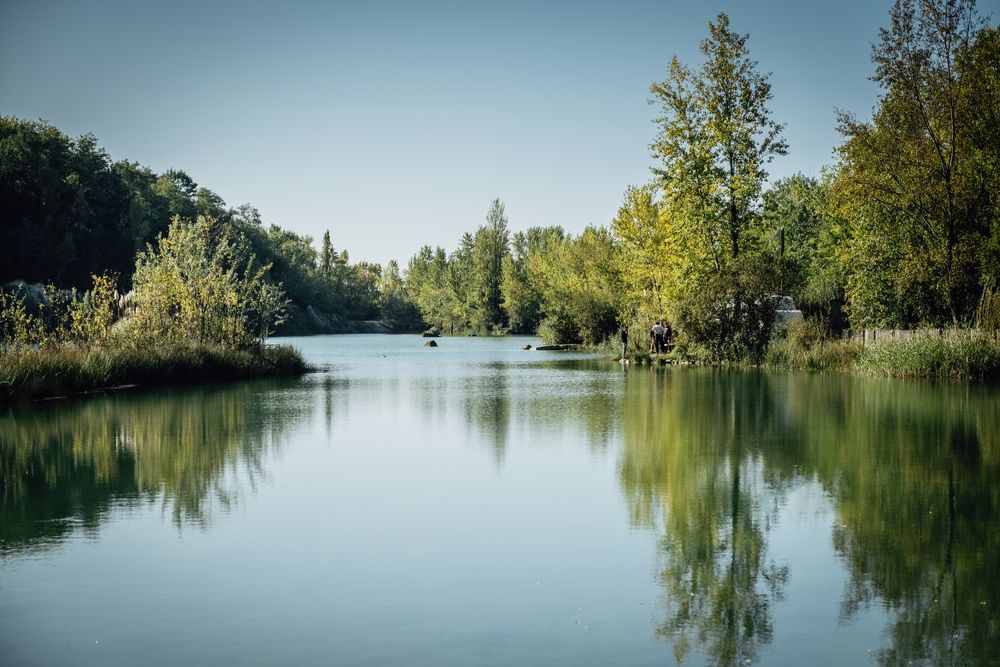 The smart thing to do: get a Bordeaux City Pass
This pass is essential if you want to make the most of your stay in Bordeaux! The JUNIOR City Pass for 6-17 year-olds has the same advantages as the adult version.
Included :
The Cité du Vin (before midday)
The Bassins des Lumières
Unlimited use of public transport (tram, bus, shuttle boat)
15 museums and monuments
1 city tour of your choice (depending on availability)