Bordeaux's best children's activities
f you choose to visit Bordeaux with your children, you've made the right choice! The city is full of places and activities for the whole family. Here are our top activities to do with your children.
For children who love animals:  Museum of Science and Natural History 
This recently renovated Natural History Museum houses a collection of more than one million species! In addition to permanent exhibits, the museum offers many temporary exhibitions. Children who are passionate about animals and minerals will not be disappointed! Interactive devices and a multimedia show make for a fun trip around the museum.  For younger children, the "Toddlers Museum " provides entertainment for little ones who can't read or write. A changing table, sanitary facilities and child sized furniture make this space practical as well!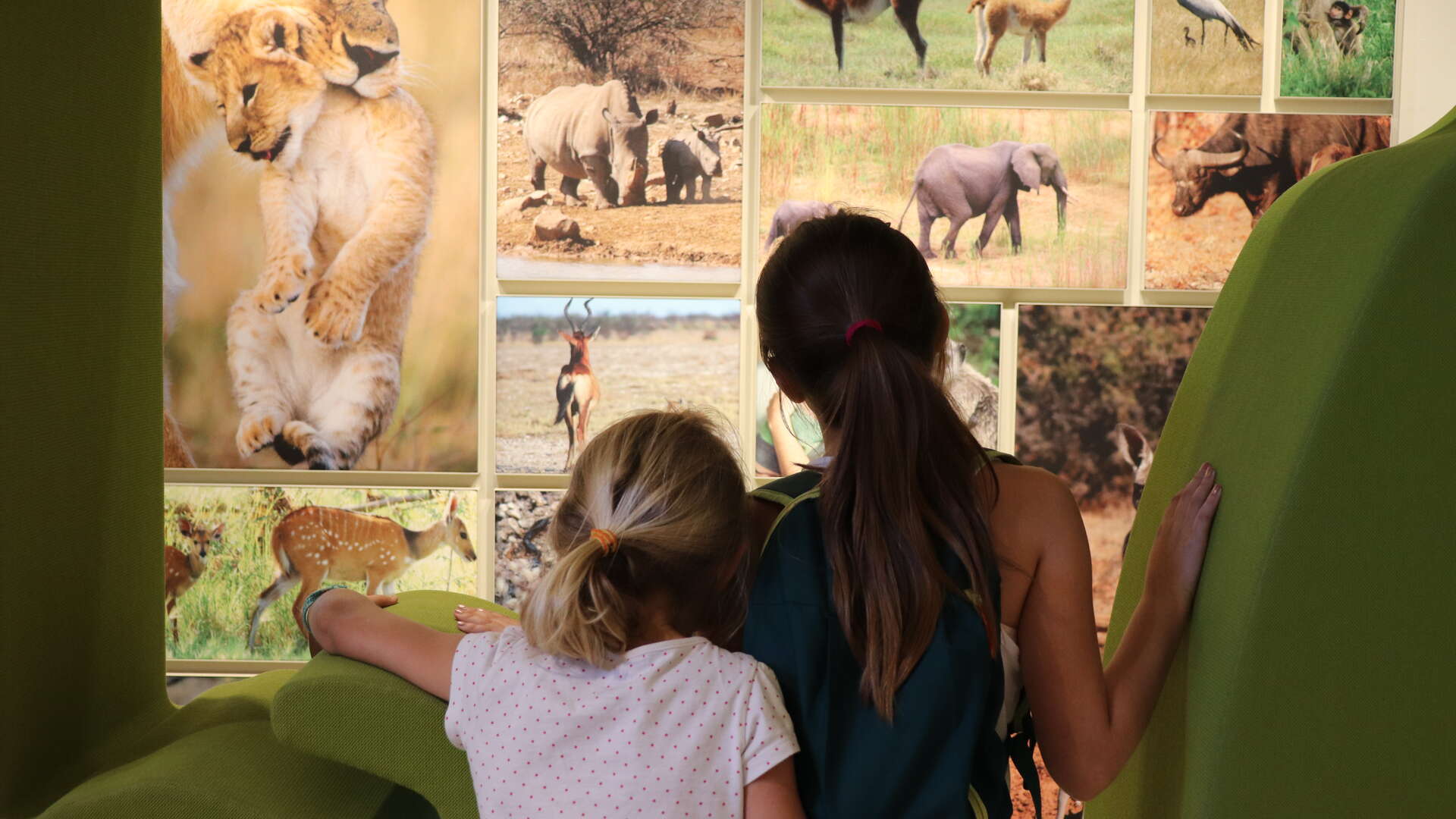 EN SAVOIR PLUS 
COMMENT S'Y RENDRE ?

Park for active children: Bordeaux park

The largest green space in the city, this 28-acre park is the perfect place to walk around with the kids! They can enjoy the playground, a small train, electric cars, a carousel, and even attend a puppet show. Afterwards, head to the park's grassy area for a snack before meeting the local animals:   donkeys, sheep, goats, chickens, turkeys and peacocks live here in their own designated area.  And when your children look up, they're sure to see a squirrel jumping from branch to branch!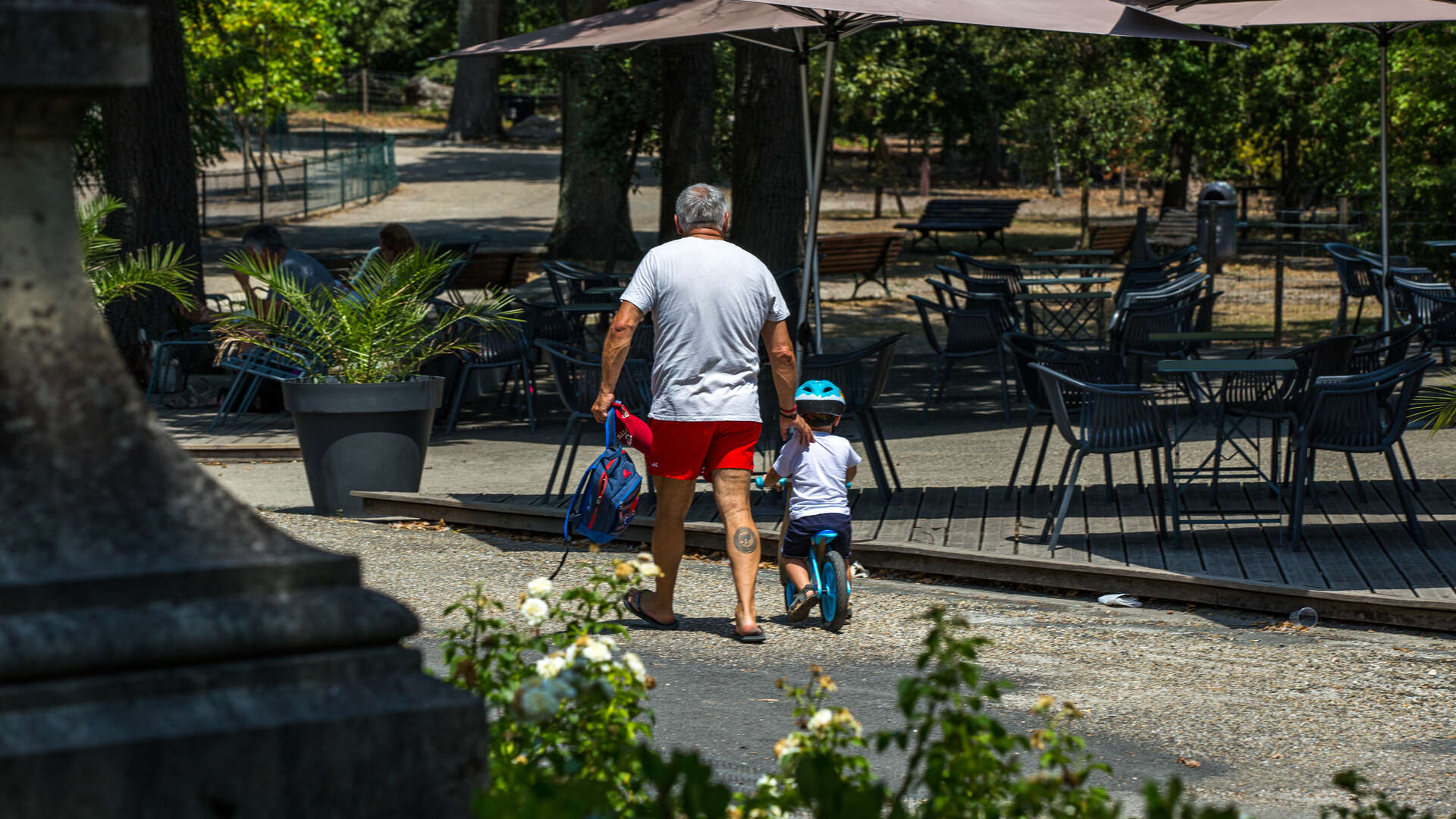 how to get there ?
Activity for young sailors: boat trip to the Cité du Vin 
For the price of a tramway ticket, it's possible to sail the Garonne thanks to the Bat3 ! Children will enjoy this small cruise towards the impressive Cité du Vin. Although the theme of this museum is more aimed at adults, children can nonetheless have fun as they discover wine culture. The audio guide has a "junior" mode that allows 8-year olds and up to follow a child friendly pathway filled with recreational activities. The various experiments involving the five senses will amuse everyone, from young to old.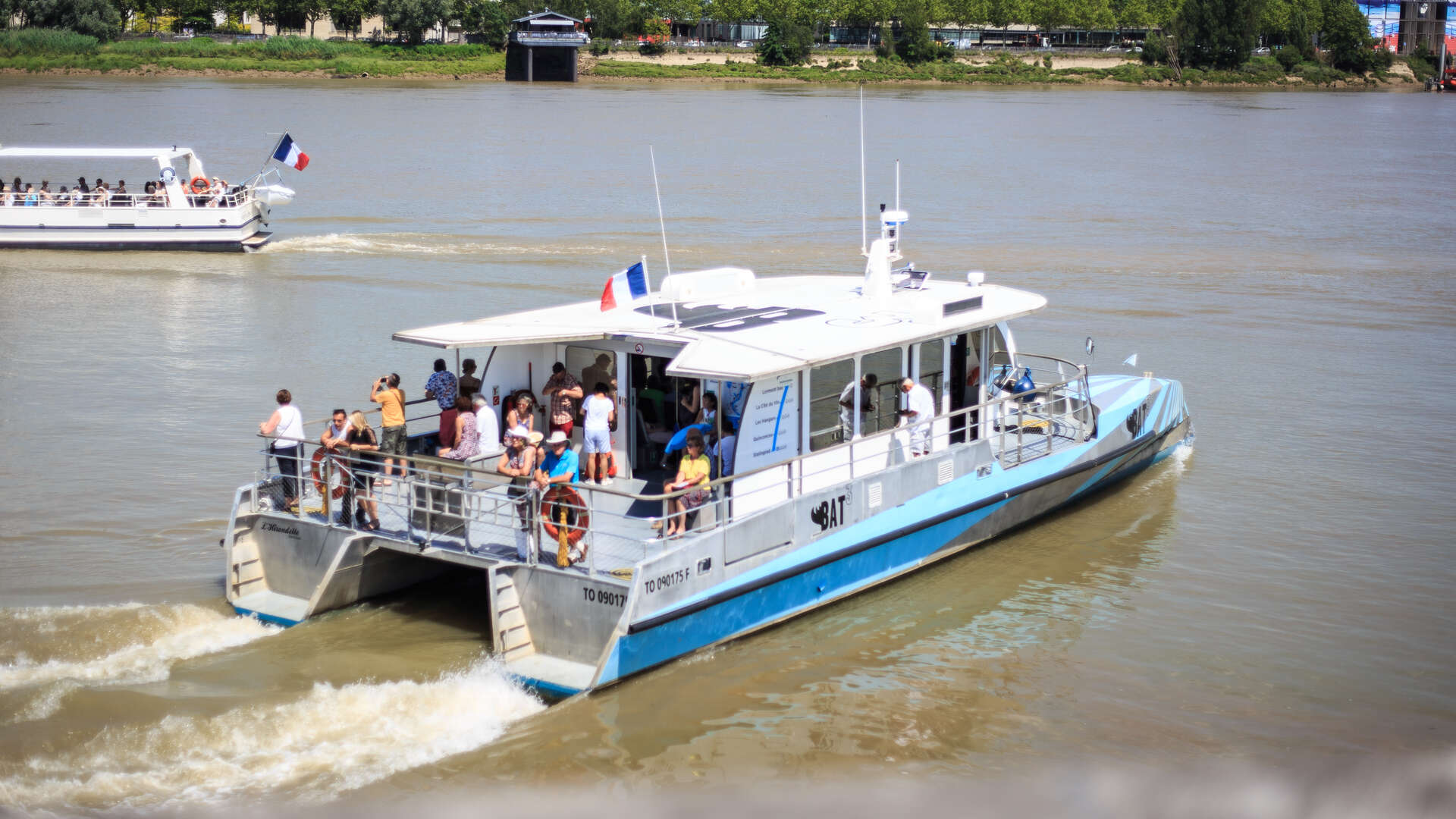 Read more
La Cité du Vin
How to get there ?
Outing for curious children: Cap Sciences
Here is where curious minds come to meet! This centre makes scientific information accessible to children thanks to playful and interactive exhibitions. To better understand the world in which we live, to understand scientific phenomena such as the weather, to explore the mysteries of the human body... Here, children can find answers to the many questions they might ask themselves along the interactive routes and activities. At Cap Sciences, kids manipulate, play and awaken their five senses in order to come out even smarter!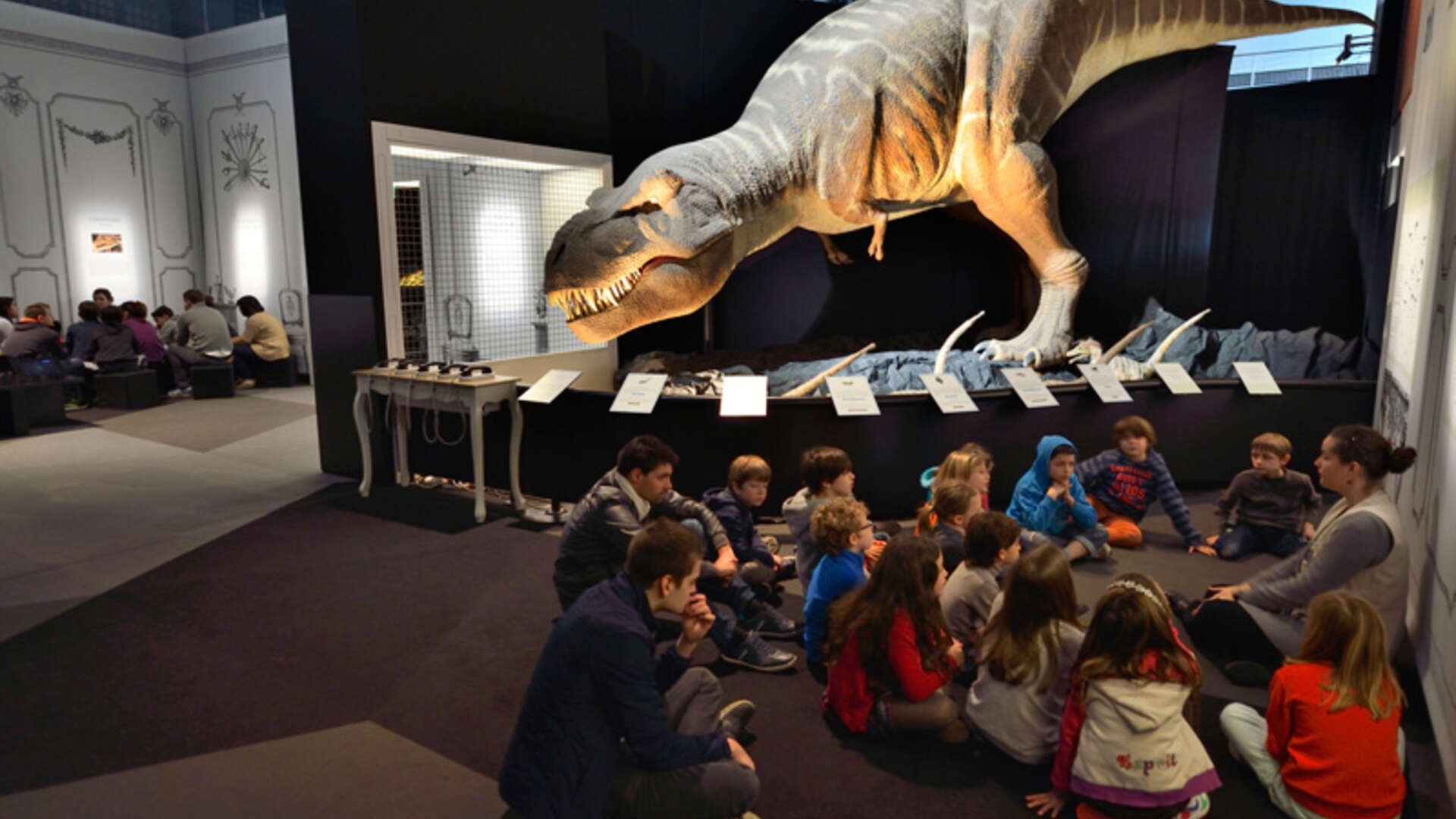 Read more 
how to get there ?
A must-see with the kids: the Water Mirror
Michel Corajoud is a landscaper. He designed a water mirror (miroir d'eau) so that the reflection of Bordeaux's beautiful Place de la Bourse would be projected on a thin expanse of water. Every 10 minutes, the reflection fades to make way for an ephemeral fog.  This space has become a real attraction especially on hot days! Children like to dive into the fog and play in the water. After a cool break at the water mirror, take your children to enjoy some of Bordeaux's finest ice cream at the "Maison du Glacier" in St Pierre's Square.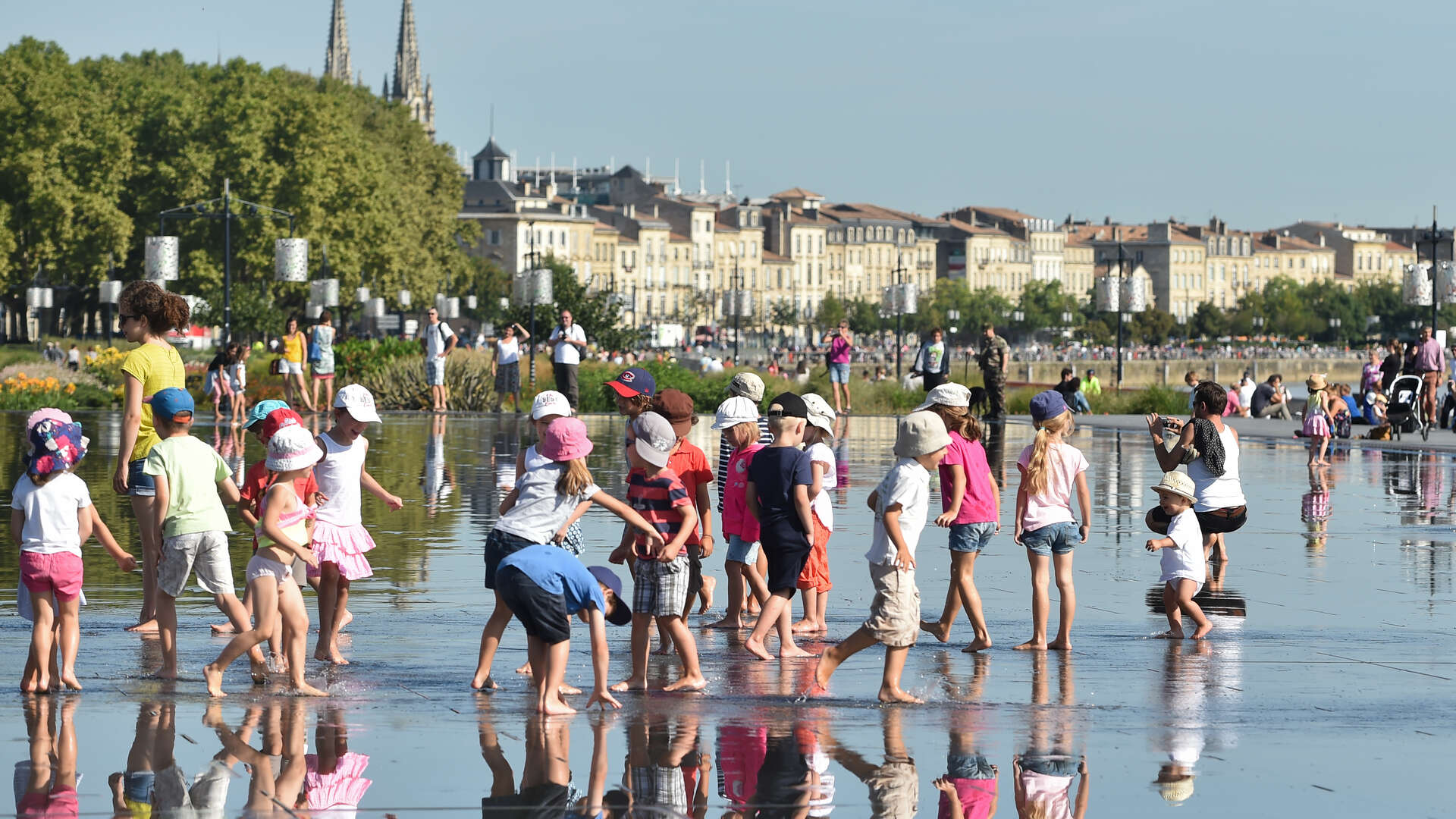 how to get there