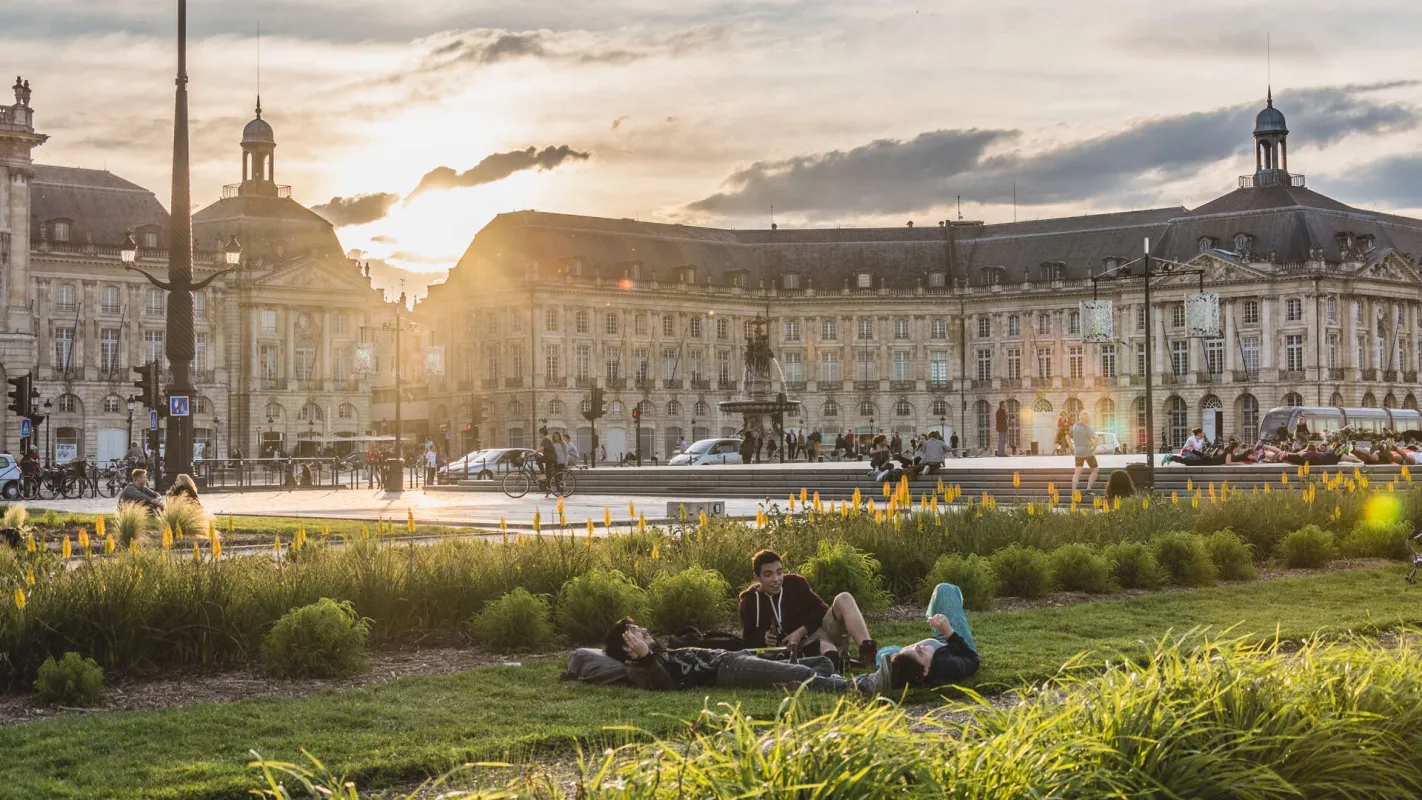 Bordeaux, head off to a sustainable international destination
Welcome to Bordeaux,
Between city and nature...
Between historic heritage and the ocean,
For business or for a getaway,
Let yourself be guided by a vast, varied territory.
Let us take you to places you never knew existed.
Welcome to a city where clean mobility is as easy as life itself.
Where gastronomy is just as rich as heritage.
Where urban life is buzzing, yet close to unspoilt nature
And where the vibrant city promotes innovative and alternative initiatives.
Welcome to a city without borders that shines both day and night.
Where every encounter is a great memory, a new bond with the territory
and its inhabitants
who strive to make your stay memorable.
A city where tourism can be sustainable, in your travel, your accommodation and your leisure activities.
A city that enriches your journey
and helps future generations to follow the same path.
Bordeaux continues to inspire eco-travellers.