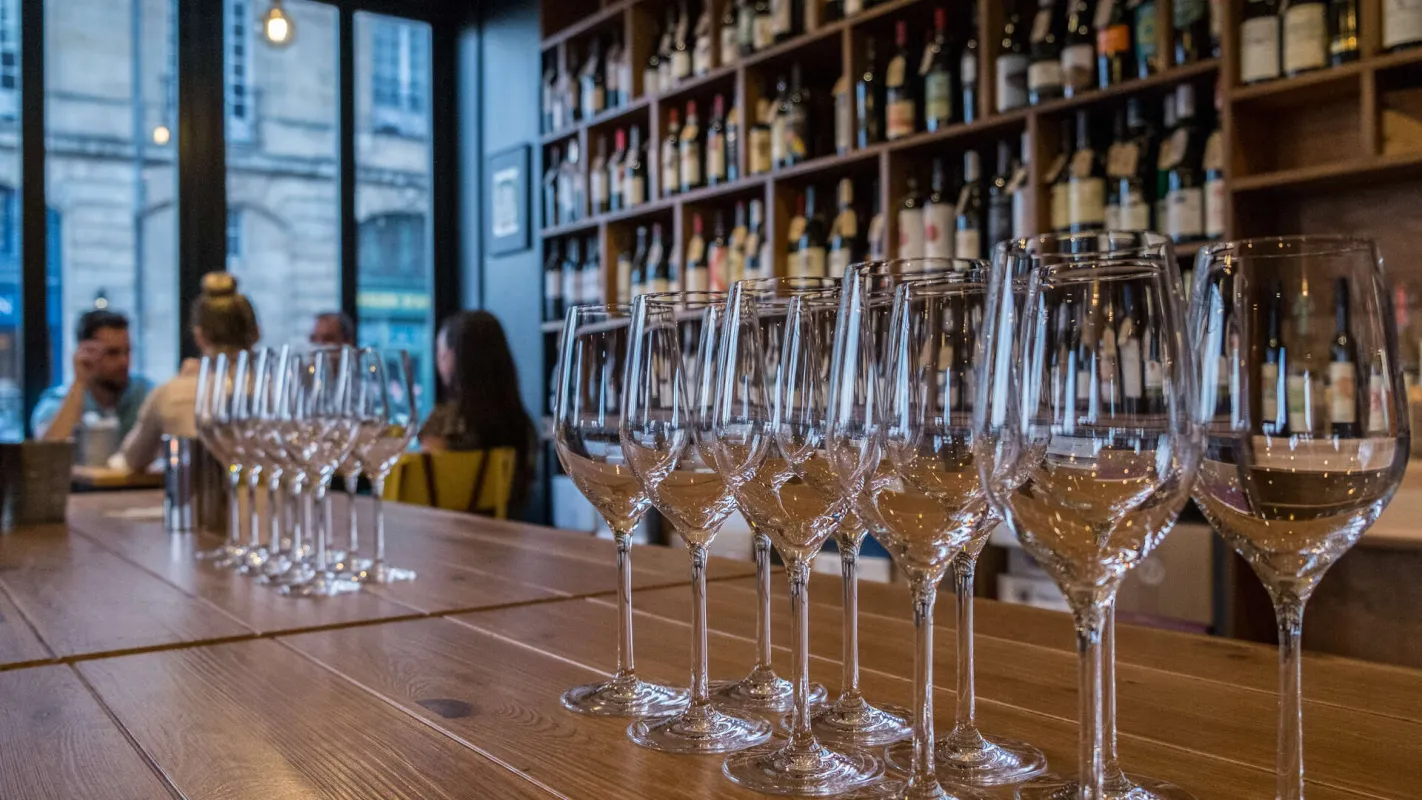 A wine bar for every one
Carefully selected quality wine, expert advice, and appetising nibbles - these are the golden rules of the wine bar. But most of them offer a little something extra that sets them apart. It could be a dance floor where you can show off your best moves, a bar serving wine-based cocktails, or a bar hosting fun wine-and-rugby evenings... Choose the wine bar that will set the mood for your evening!
A wine bar to make you feel at home.
The Tchin Tchin bar offers organic or biodynamic wines from the region and from all over the world. "They are made with little intervention in the vineyard and in the cellar" explains Anthony and Yuanjun, the managers who take pride in making their customers "feel at home". To keep a record of his encounters with customers, Anthony draws their faces on the walls. The wine bar's menu features a selection of orange wines, a white grape variety macerated with the grape's skin whose oxidation has changed the colour. A curiosity!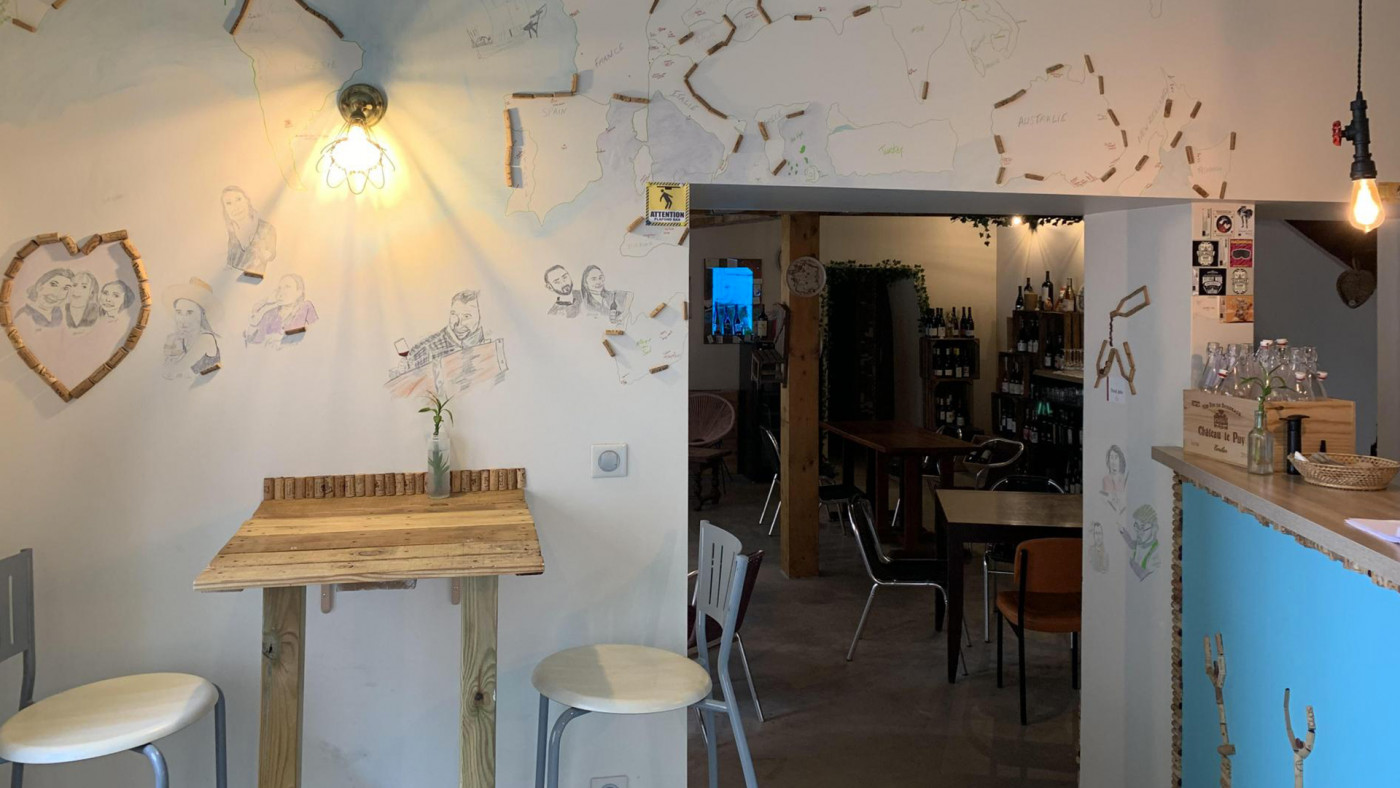 LEARN MORE
3 Rue Emile Duployé, Bordeaux, 
(+33) 05 56 38 49 80
A wine bar with a dance floor
A blend of wine and dance? Well, of course. It's the secret of a rewarding feast! L'Atelier's owners are dancers by profession. With their daughter, who holds a degree in the field of wine, they decided to join their forces and combine their passion. The result? An excellent cellar and a parquet floor that hosts rock, salsa, and bachata evenings from Wednesday to Saturday. And what could be better than a glass of good wine before hitting the dance floor?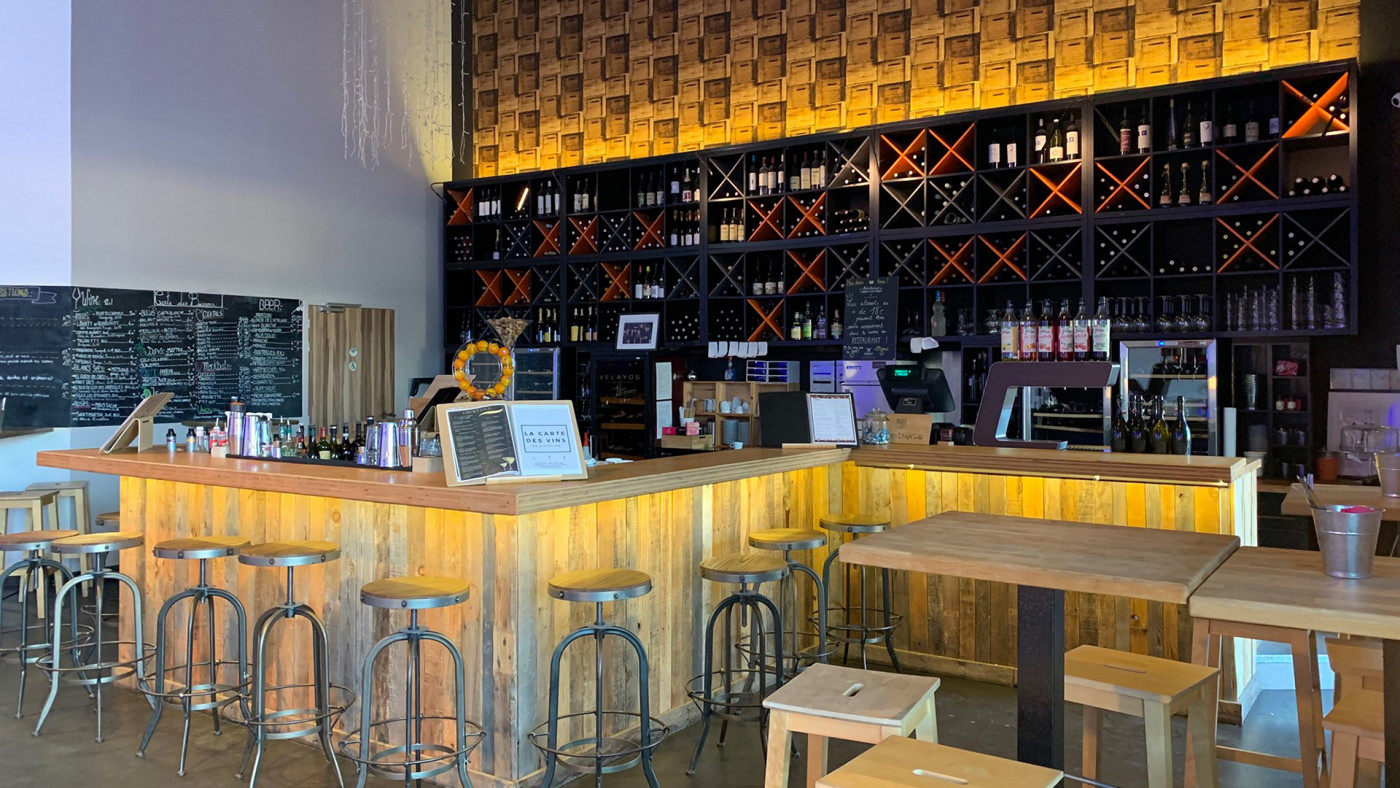 28 Avenue Jean Mermoz, Le Haillan 
(+33) 09 67 26 35 01
A wine bar serving wine-based cocktails
How about you tasted local Bordeaux wine... in a cocktail?! Le Point Rouge specialises in wine-based cocktails such as "Sauterne Spritz" (Suze, Sauterne, Champagne) or even "le Bordeluche", the bar's signature cocktail: a somewhat tannic wine blended with a rum aged in a cognac barrel, passion fruit, and a dash of Marie Brizard. Wine connoisseurs and purists need not worry: the wine list features a vast selection of 1,200 different wines.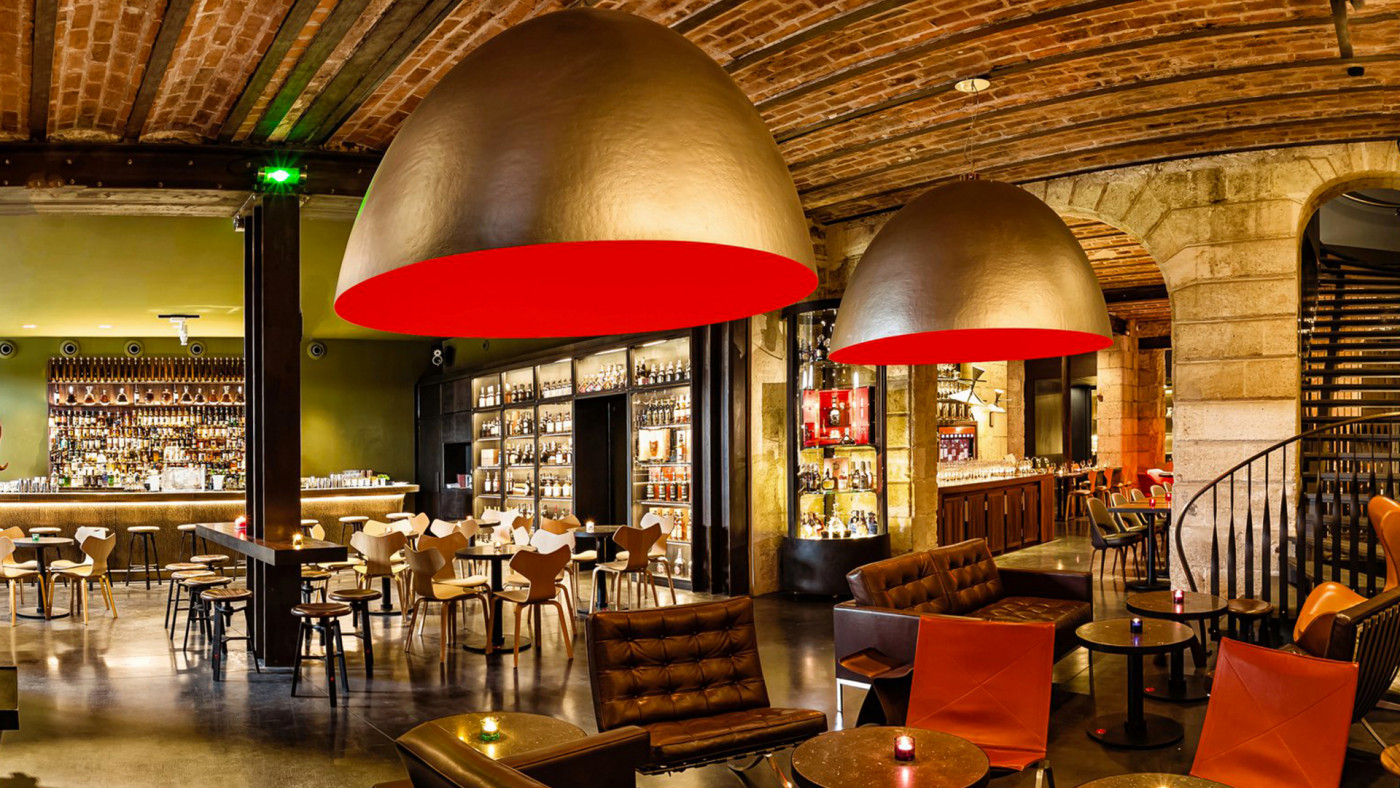 1 quai de Paludate, Bordeaux, 
(+33) 05 56 94 94 40
A Wine bar that lets you choose the music
At L'Œnolimit, those who take a seat in the back room can choose the music. We're not joking! In this cosy and modern wine bar, you can rub shoulders with your neighbour while waiting for Olivier, the owner, who wants to know more about your tastes before giving you tailored advice. The wine list offers about fifty references of wines from Bordeaux and elsewhere with a few fixed Châteaux. The rest of the selection continuously changes according to Olivier's new finds. After a few glasses and listening to the guests' musical choices, you're bound to dance the evening away.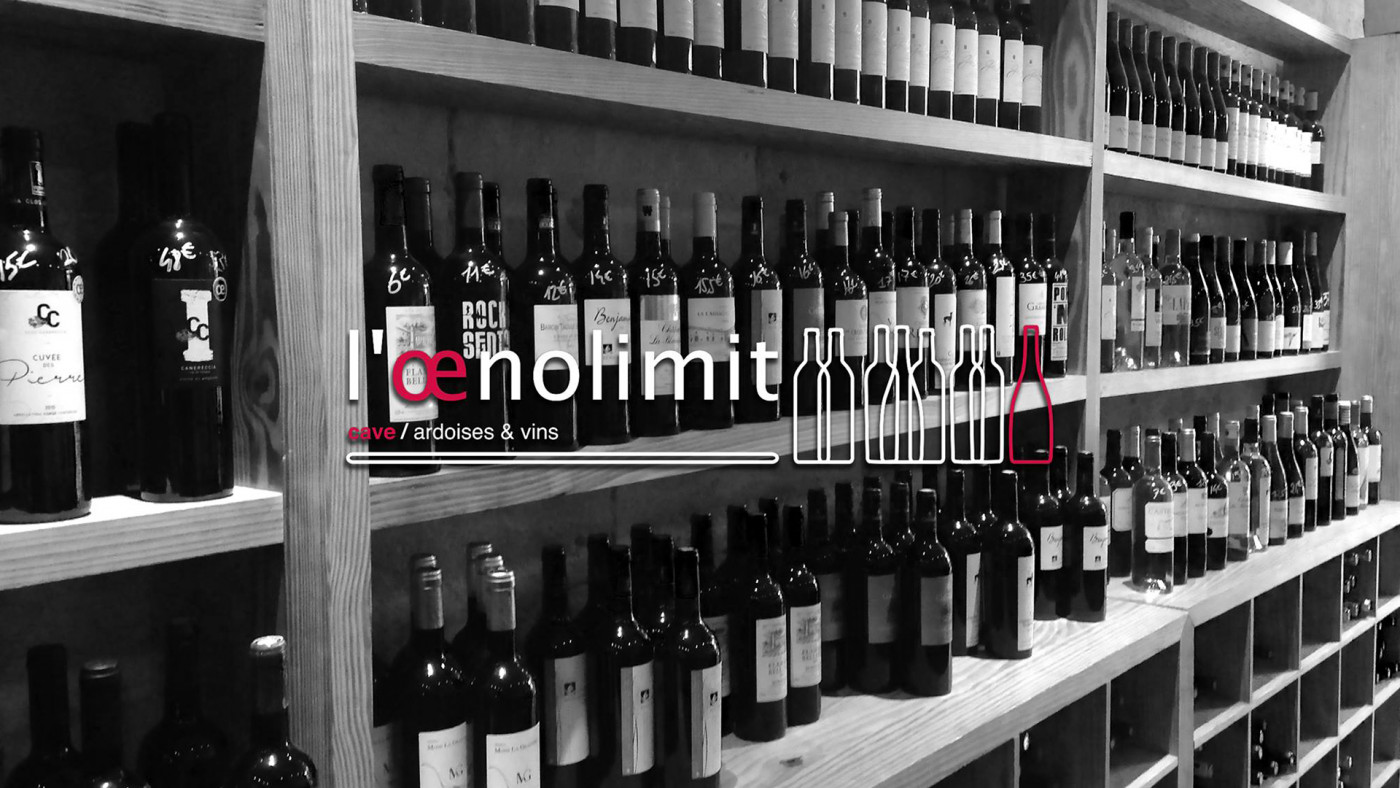 2 Rue des Ayres, Bordeaux, 
(+33) 05 57 88 34 19 
A wine bar for the after-match
Chez le Pépère is the name of this simple, no-fuss wine bar located a few steps away from Place Gambetta. While nibbling a good saucisson, enjoy a glass of wine from an all-French selection of small independent producers and winemakers. The wines, crafted directly at the estates, are at property prices. The charismatic owner is a rugby fan, so you can follow the Top 14 or the VI nations tournament, a good glass in hand and inevitably... share the lively after-match. Jazz lovers will be pleased to know that the bar hosts an excellent lineup of concerts and jam sessions throughout the year.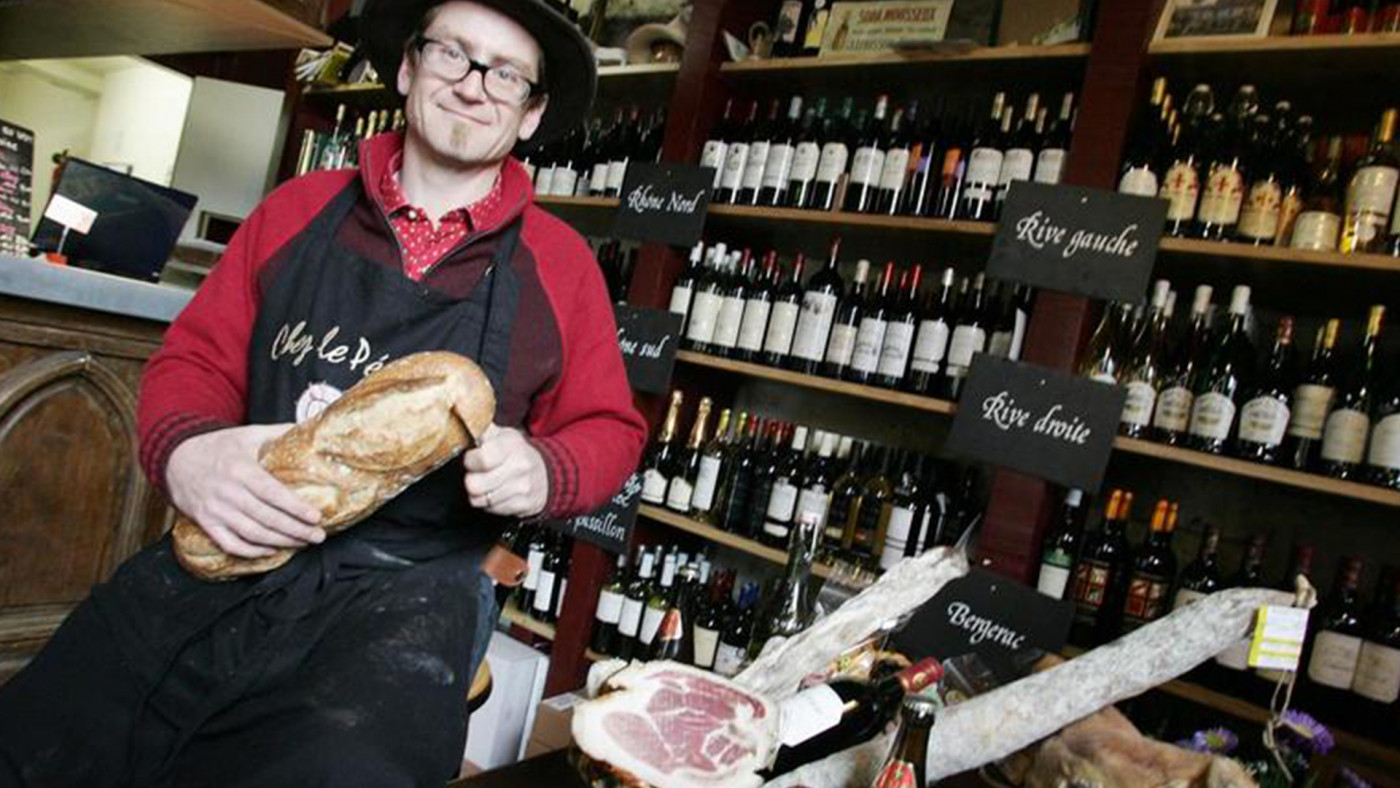 LEARN MORE
19 Rue Georges Bonnac, Bordeaux, 
(+33) 05 56 44 71 79