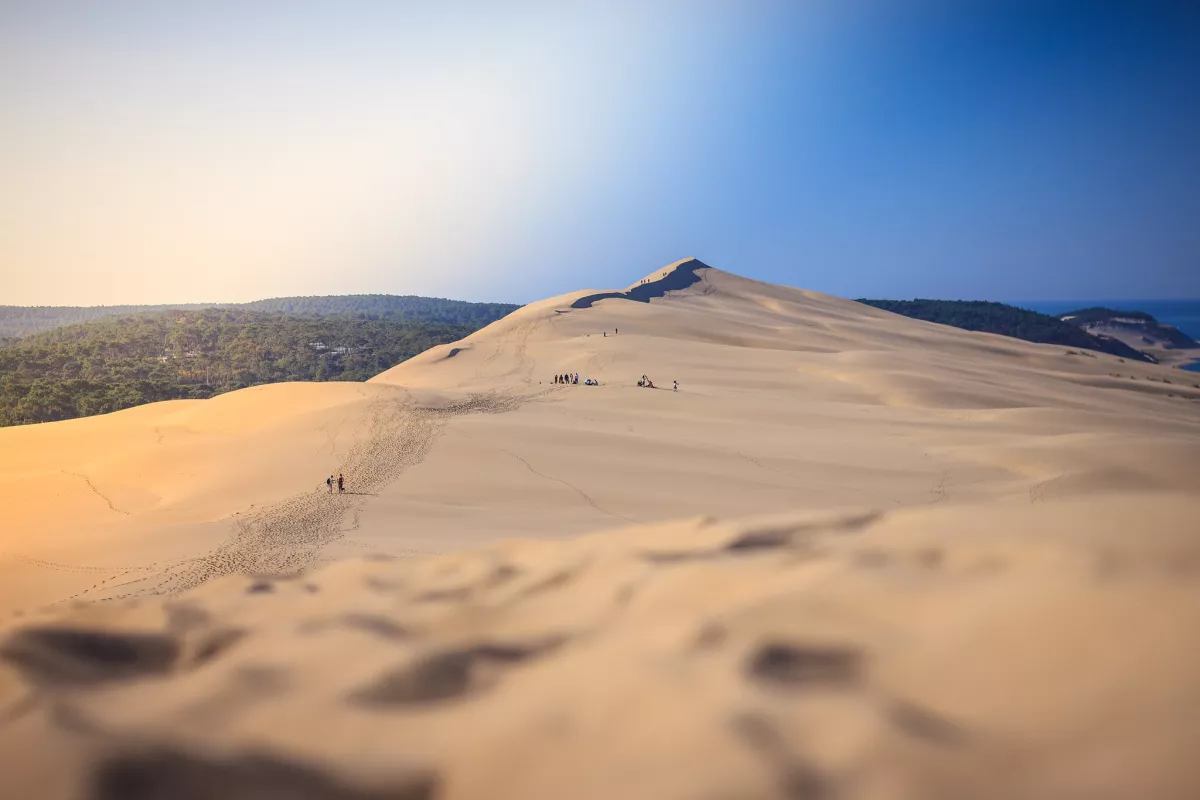 The Pilat Dune
Known first and foremost for its remarkable size and 40-centuries' worth of history, the Dune of Pilat is also notable for its beauty and diverse natural environment.
The Pilat Dune is located at the entrance of the Arcachon basin and home to an exceptional array of landscapes: a panoramic mix of grandiose forest, dune and ocean. 
Part of the region's range of coastal dunes, to this day, Pilat remains the only moving dune amongst them. Resting between ocean and forest, each year it shifts 1 to 5 meters eastward due to heavy winds and tides. Over time it is gradually covering the adjoining forested mountains.  
Made up of 60 million m3 of sand, the Pilat Dune measures 100 to 115 m high, depending on the year. Climb to the top using stairs put in between Easter and All Saints Day, or, for the courageous amongst you, through the sand! 
Walk along the Dune at the top of the stairs and enjoy the peacefulness of the Great Site. At its base, the Corniche beach calls for you to take a refreshing break or a stroll along the water's edge!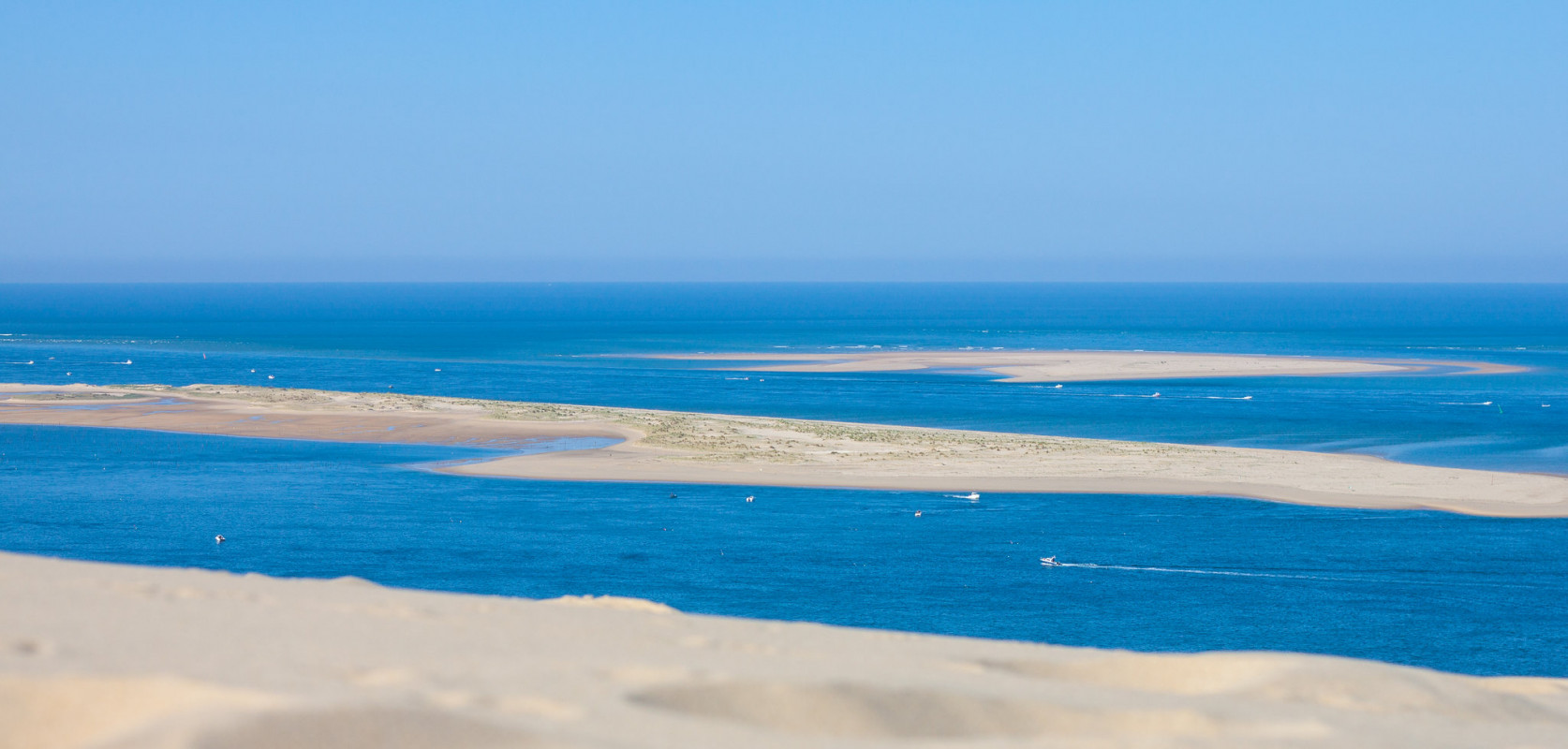 How to get there?
Smart tip: Access to the Dune is free if you come on foot, by bike, or on the Baïa bus (1€ one-way). Paid parking: 6€/vehicle for 4 hours. 
Discovery visit
Don't think that the Pilate Dune can only be visited in summertime! The colours and walks are incredible regardless the season. For thrill-seekers, explore the dune from above via paraglider.  
Warning!
Don't forget to bring binoculars, sunglasses, sunscreen, and a bottle of water. You'll be grateful once you've climbed the 160 steps, available from Easter to All Saints Day. The slope is steep on the forest-side, and more gradual near the water, where the swimming area awaits!