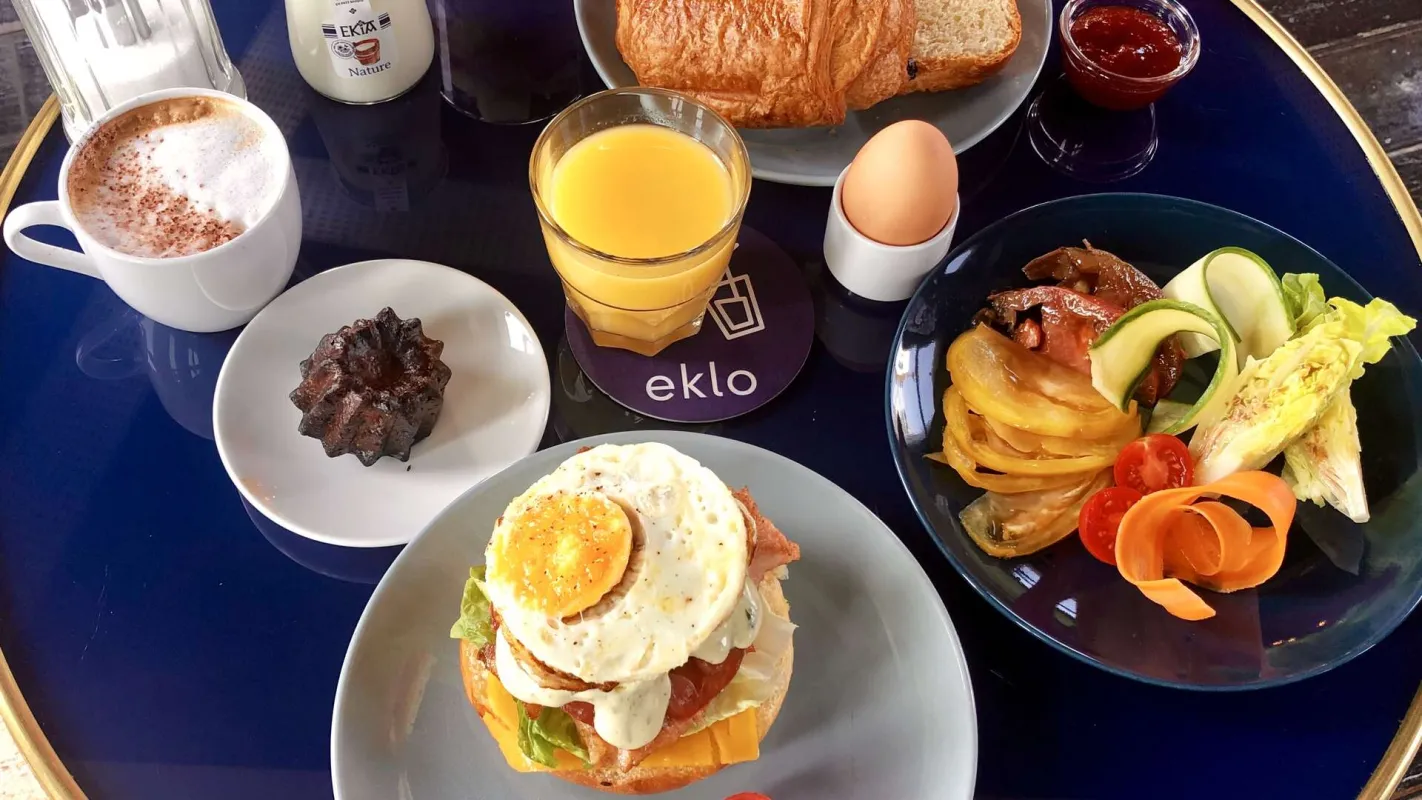 The best Brunches in Bordeaux
Invented in America in the 19th century, brunch, a favorite feast of late risers, has long since branched out from its homeland to conquer the world over. Bordeaux is home to many spots where one can refuel after deservedly sleeping in. Whether you prefer Scandinavian, Californian, congenial, green, or family-friendly. Take your pick!
For a Scandinavian brunch: Koeben
Warmth and comfort are the leading principles behind hygge (like cocooning). In this spirit, Danish chef Peter Johansen opened his café in 2015 for lovers of Scandinavia. Your taste buds will be delighted with unmissable culinary specialties like marinated herring, salmon gravlax (marinated in salt, sugar, and dill), leverpostej (goose pâté), smørrebrød (toasted black bread), not to mention classics like potato salad and cinnamon pastries. 
read more 
32 Rue du Palais Gallien 
Dimanche de 11 h 30 à 15 h 30.
34 €. 17 € pour les 5-12 ans et gratuit pour les - 5 ans 
+33 9 86 15 02 20
For a locavore brunch: La Cagette
A stone's throw from the Cailhau port, this fashionable little canteen offers modern cuisine made from local products in an understated, luminous, and refined atmosphere. On the simple, fresh, and evolving Sunday menu, you'll find brunch classics: freshly squeezed orange juice, a bread basket with fromage frais, salted butter, jam, cookies, sun dried tomatoes, bacon, salmon, Eysines potatoes… Everything enhanced by popular specialties like popcorn granola. Reservations a must! 
read more 
8 Place du Palais
Dimanche de 11 h 30 à 15 h.
20 €
+33 9 80 53 84 35
For a stylish brunch: Café Kokomo 
Located not too far from the Palais des Sports, this little café is taken by storm every Sunday for its "brunch in California". Served by an upbeat team in a trendy setting, the Sunday meal revolves around a single dish of choice: avocado toast with seasonal hummus, bacon or fresh fruit pancakes, without forgetting the tasty heuvos rancheros made up of a coral lentil puree, fried egg, homemade beet ketchup, nachos, avocado, feta cheese, red onion, and coriander. All ingredients are primarily organic. In terms of drinks, don't miss the house pressed fruit juice.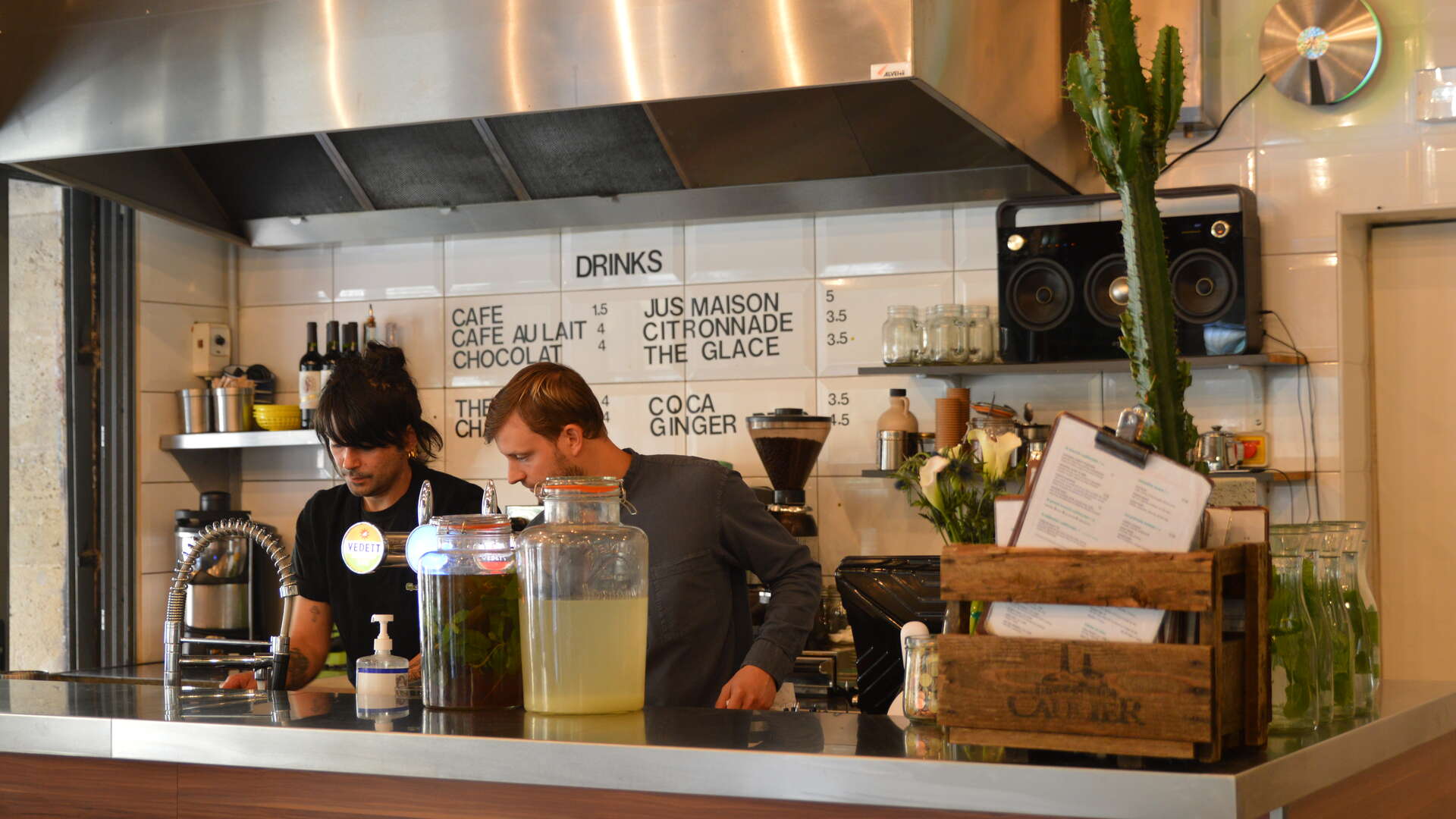 read more
14 Rue Ravez
Dimanche de 10 h à 16 h
20 € 
+33 5 57 34 48 69
For a plant-filled brunch: Monkey Mood
As Jenny Le Roux's motto goes, "Good food = Good mood." Trained in Bali, this chef opened her unique restaurant a year ago in the Saint Michel district. On the first floor, the space is home to contemporary art exhibitions and yoga classes. On the ground floor, the café-restaurant offers vegetarian, Indonesian-style cuisine with perfumed flavors. Amongst favorite dishes, the pancakes (salty or sweet) and the Jack burger (jackfruit with 4 spices). 
read more
11 Rue Camille Sauvageau
Dimanche de 11 h 30 à 15 h
21 € 
+33 7 80 38 08 14
For a family-friendly lunch: The Magasin Général - Darwin
To work up an appetite, stroll along the right bank of the Garonne. Meander along the riverbank through Angéliques park before hooking back through the Botanical Gardens and finally landing at Darwin. Here, there's space for the kids to gallup about freely. At the various serve-yourself buffets you'll find hot drinks, fruit juice, mixed salads, scrambled eggs, pastries (for sale by item), chouquettes, rice pudding, etc.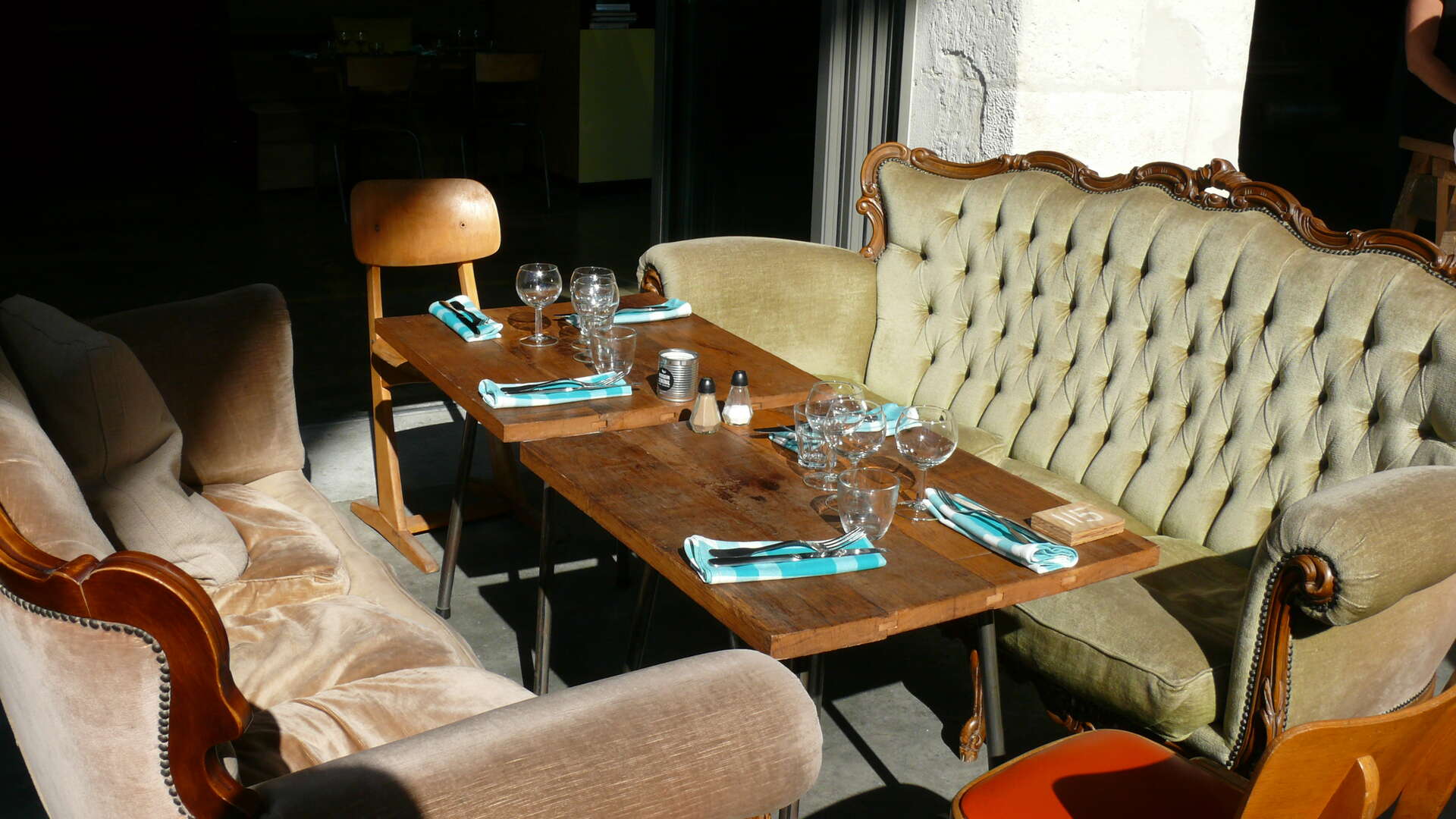 read more 
87 Quai des Queyries
29 € (12€ pour les enfants)
Service à 11 h 30 et 14 h le dimanche
+33 5 56 77 28 37
For a chic brunch: the Grand Hôtel
Thought up by the Chef and his team, this brunch served on a sumptuous buffet is means for a complete escape. A selection of various breads accompanied by cold entrées, seafood (oysters, whelk, periwinkle, langoustines, shrimp), cheese palette, local charcuterie, scrambled eggs, meats, fish, etc. Far from exhaustive, the menu adapts to the changing seasons and the restaurant offers a "Little Gourmets" area, where children can take part in supervised activities.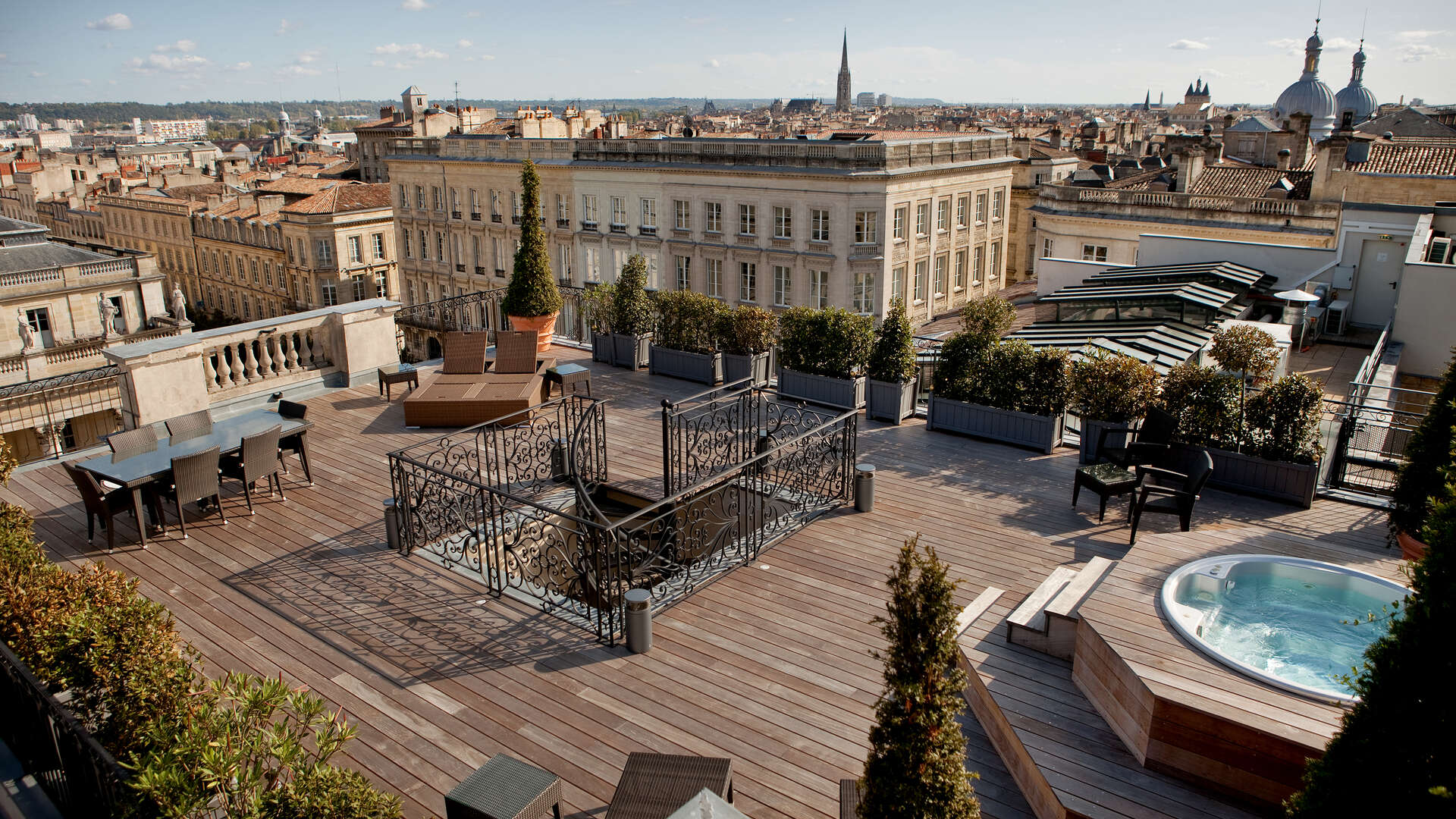 read more 
2-5 Place de la Comédie
De 12 à 15 heures.
68 €. 15 € pour les - de 12 ans.
+33 5 57 30 44 44

Intercontinental Grand Hôtel de Bordeaux et Spa