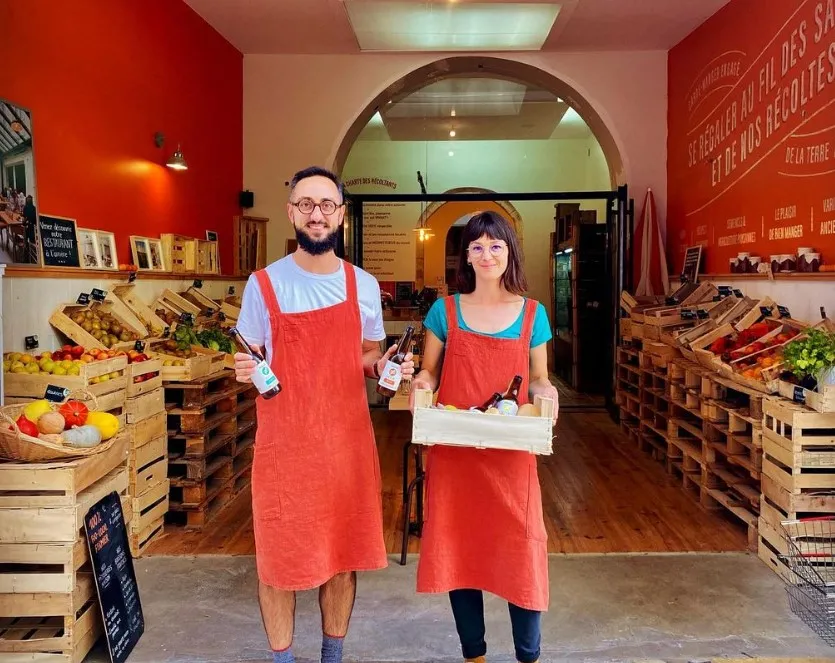 Our selection of Healthy restaurants in Bordeaux
It's no secret that Bordeaux is a haven for food-lovers. Home to a myriad of restaurants offering healthy, home-made cuisine, Bordeaux's food scene is all about paying tribute to local products, sometimes organic, vegan or vegetarian, and often on short food supply chains. Some revisit the classics. Others take our taste buds on a journey. Discover our mouth-watering selection of gourmet restaurants, tested and approved.
Les vaillant - Healthy brasserie
Because Stéphane and his son Carl firmly believe that eating well is synonymous with enjoyment, flavours and therefore health, by opening their restaurant "Les vaillant", they have committed to an eco-friendly approach, driven by their guiding values of Taste, Organic, Fresh and Homemade. At this brasserie located on Place St Pierre, diners can enjoy creatively interpreted traditional French cuisine, with a vegan option for each course.
All of the meat is sourced from regional producers and the fish and shellfish is either sustainably sourced or organically certified. The wine menu, meanwhile, includes 100% French biodynamic cuvée wines. An eco-, people-friendly restaurant in a warmly lit and welcoming setting.
4 Pl. Saint-Pierre, Bordeaux
+33 (0)5 57 35 00 74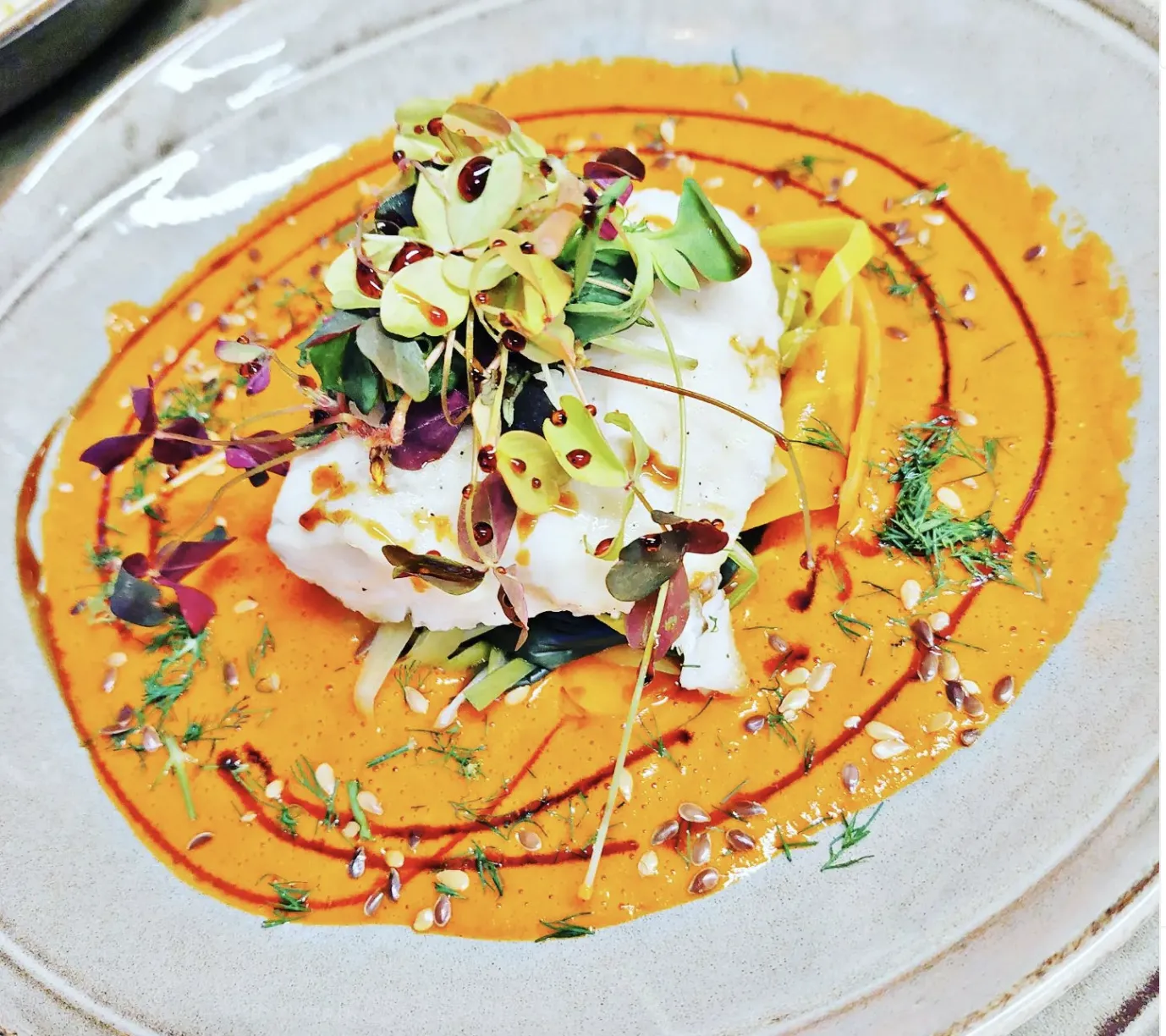 L'abeille gourmande - eco-friendly vegetarian restaurant
Only open on weekday lunchtimes, this lovely little restaurant serves delightful vegetarian cuisine. The dishes are all homemade, using fresh, local produce depending on what's available and in season. Embracing a zero-waste approach, this young mother is 100% committed: carefully transforming leftovers, salvaging furniture, recycling objects, providing a locker system for customers coming to pick up their orders and even putting on workshops for making your own herbal tea. L'abeille gourmande is a little-known gem of a restaurant (which won't stay a secret for much longer) where diners can enjoy healthy, wholesome and hearty fare. Well worth a visit!
30 place de la ferme de Richemont, Bordeaux
+33 (0)6 15 71 37 64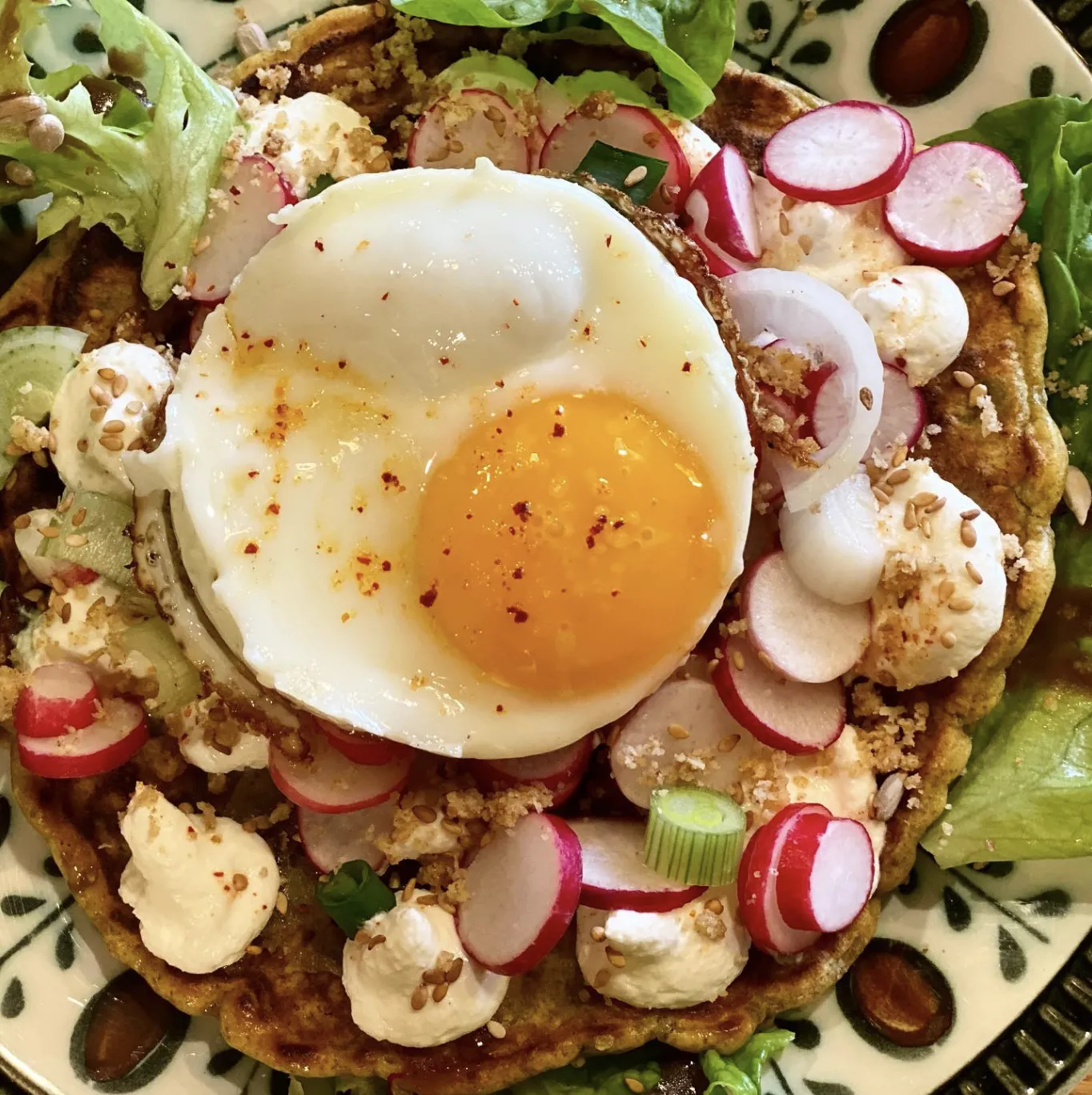 Sauvages Café - energy-packed brunches
After winning over the Chartrons neighbourhood with their healthy and vibrantly coloured brunches, Justine and her team have opened their second restaurant not far from the Hôtel de Ville. Why change a winning formula? Sauvages is sticking to what it does so well: serving brunch every day from 10am to 2.30pm (except on Wednesdays and Thursdays).
The choices are seasonal, fresh and delicious with, for example, the succulent truffle burger, the iconic avocado on toast, bagels, pancakes, waffles and/or brioche perdue, washed down with a refreshing lemonade or smoothie!
7 Rue des Frères Bonie, Bordeaux
+33 (0)5 57 83 35 92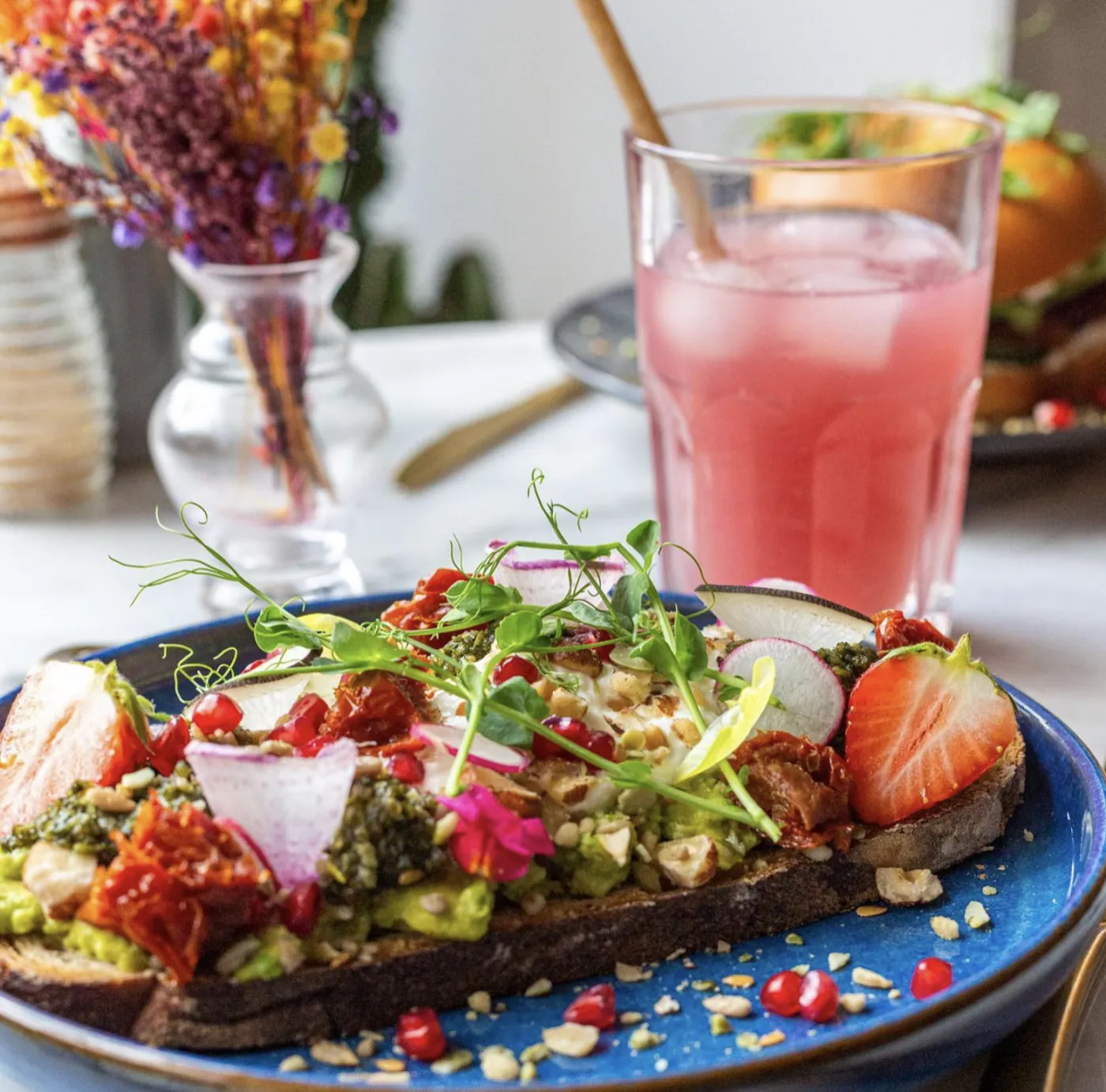 Mamacam - vegetarian cuisine
Camille's motto on opening her vegetarian café? Care for people and the planet. And this is what motivates her each day as she prepares two daily specials with a choice of starters and desserts, made from organic, local and seasonal produce. Understated, delicious cuisine balanced by exotic spices and flavours.
Camille changes her menu daily, depending on where her inspiration takes her, with dishes like her lentil, fennel, pear, pickle and hazelnut starter, main course of tofu stew or vegetable couscous with onions, raisins, cinnamon and flaked almonds and steamed apple and walnut muffin for dessert. At Mamacam, Camille can cater to vegetarians, vegans and diners looking for gluten-free options, so that everyone can treat themselves out!
83 Cr Victor Hugo, Bordeaux
+33 (0)9 87 03 83 97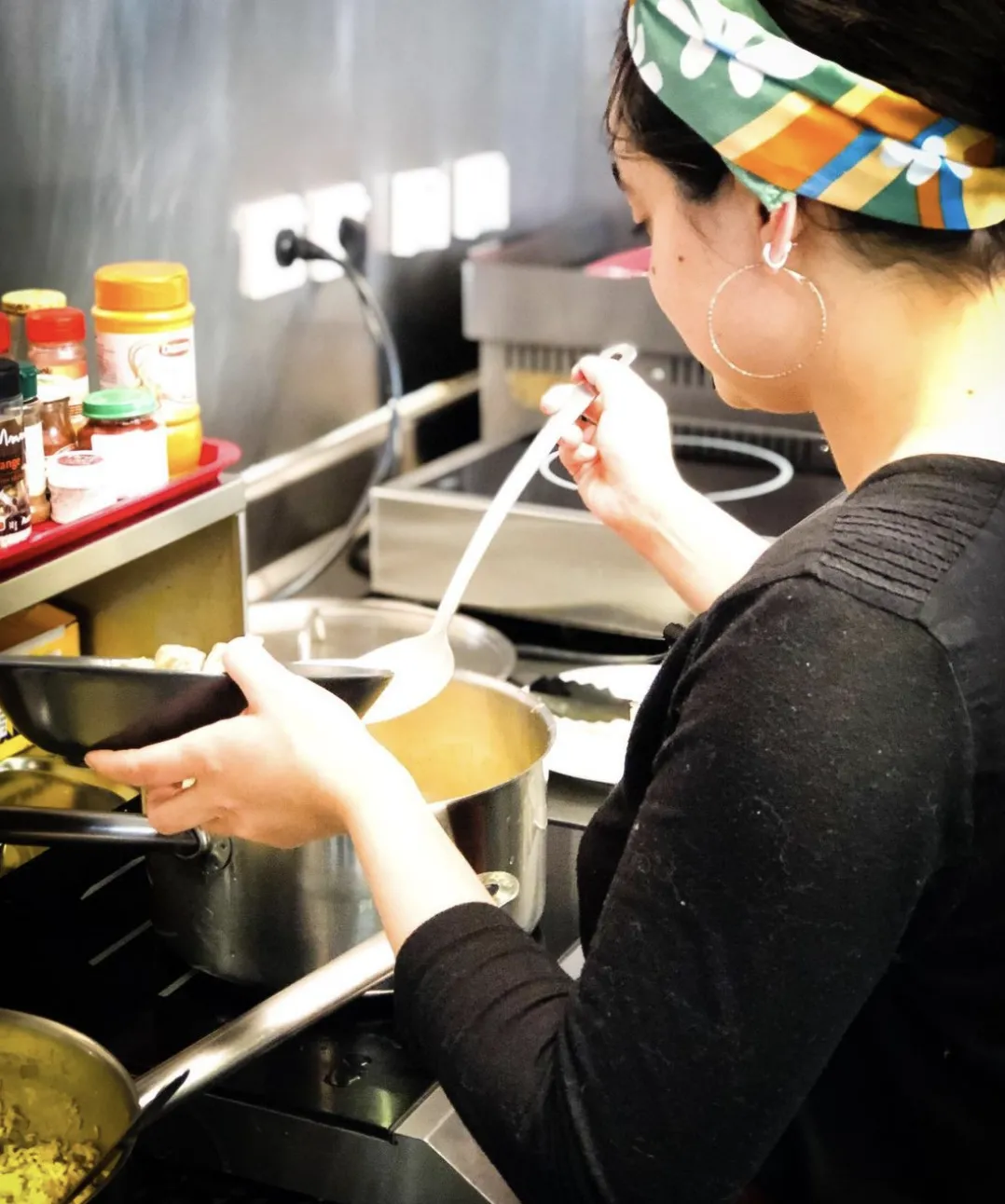 Les Récoltants - community cafeteria with farm
"Les Récoltants" is both a farmers' market and organic café, with a menu that changes daily in step with the weather, season and produce sourced from their own farm located in Macau in the Médoc (just north of Bordeaux). All of the products making up your dish will therefore have been sourced within a dozen miles of the city centre. From farm to fork, "Les Récoltants" share their passion for local produce and healthy eating. A community cafeteria right beside Place Fernand Lafargue, serving up understated, inspiring and sustainable fare.
18 Rue Sainte-Colombe, Bordeaux
+33 (0)5 56 38 16 47
Monkey Mood - vegan voyages
Located in the Saint-Michel neighbourhood, this vegan restaurant gives pride of place to Indonesian cuisine. Seasonal vegetable and soy protein curry, Chick'n Nasi Goreng with its vegetable strips or vegan burger, the hearty dishes served here are packed with colour. The desserts are just as appetising, and the good news is they're also low in sugar! The recipe for success of this café/restaurant? No doubt its jungle-style interior and exotic dishes that whisk you momentarily away to the East! A brunch menu is also available every Sunday (booking strongly recommended).
11 Rue Camille Sauvageau, Bordeaux
+33 (0)5 57 71 74 27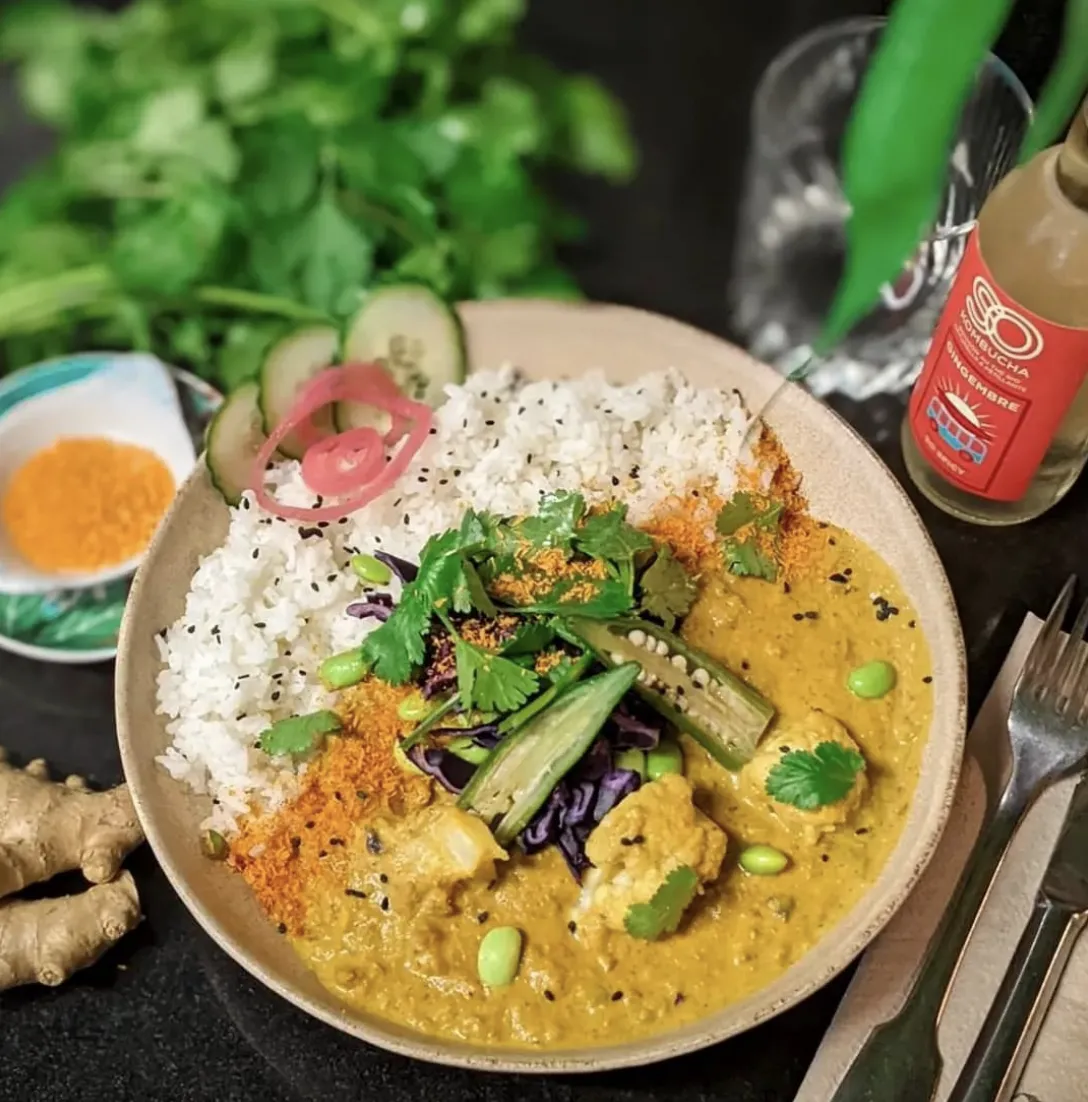 Casa Sudette - Mediterranean restaurant in Nansouty
After "Nomad" on Place St Colombe, in June 2021 Fanny and Simon opened their new restaurant "Casa Sudette" on Place Nansouty - gaining renown across the neighbourhood and beyond! The couple serves up summery cuisine bursting with Mediterranean flavours, like mussels with chorizo and a preserved lemon, tomato and tarragon brunoise, or slow-cooked pork shoulder marinated in date syrup, garlic and Za'atar Greek yoghurt, with a side of Granny Smith apples and mustard seed pickles… A mouthwatering selection of dishes that take diners on a journey from Provence to Lebanon, Greece and Italy - but all made with ingredients sourced as locally as possible. A bustling venue where you eat well from breakfast to supper!
263 Cr de la Somme, Bordeaux
+33 (0)5 56 85 90 37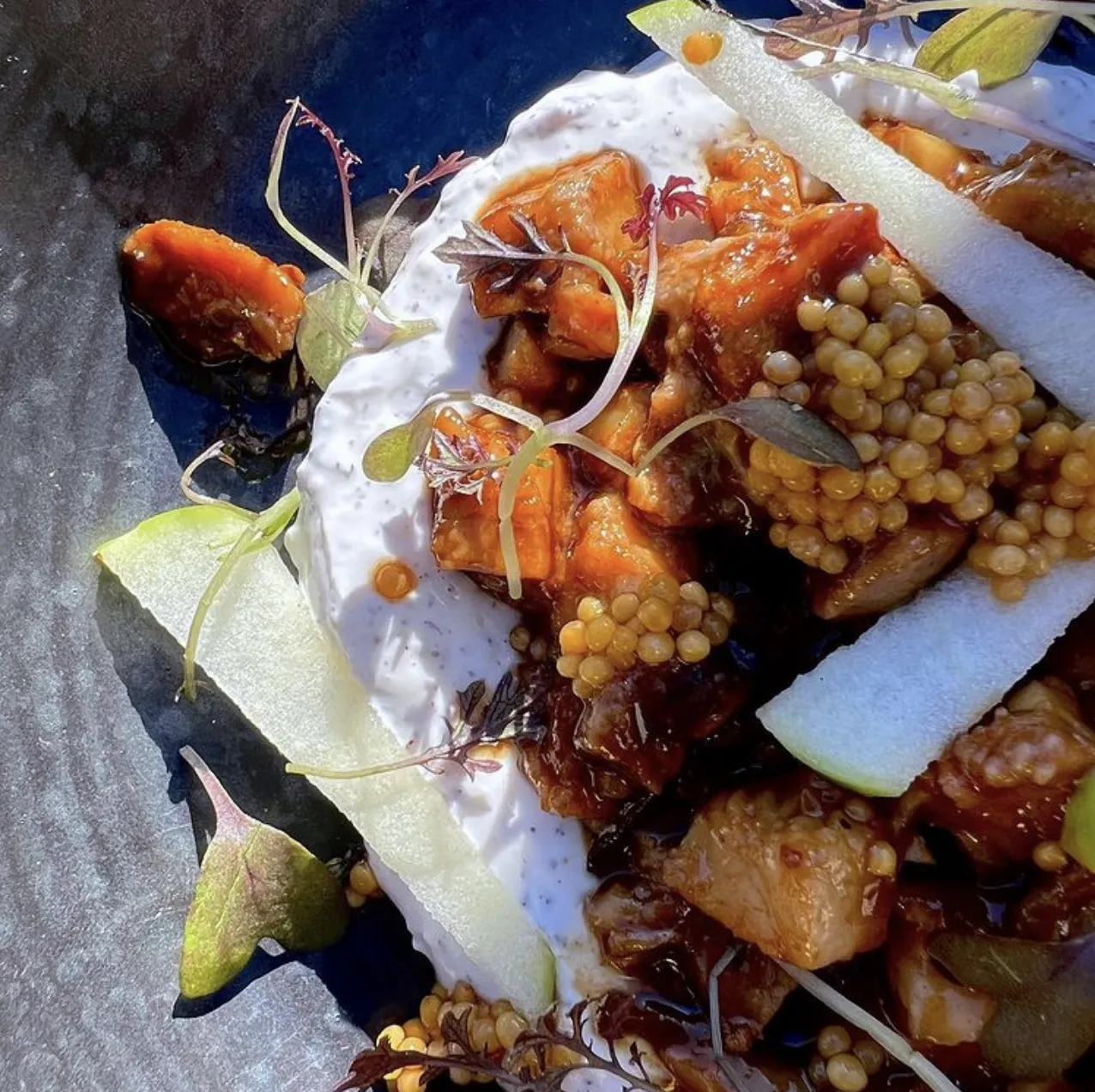 Eat sustainably!
Did you know? Two certifications promote restaurateurs who are committed to an eco-friendly approach. Since 2019, Ecotable has supported all restaurant owners and collective caterers in their environmental transition throughout France. Green Food Label is a more recent independent certification that enables everyone to find sustainable chefs and restaurants. Two authoritative certifications addressing the climate emergency and promoting sustainable, eco-friendly catering.