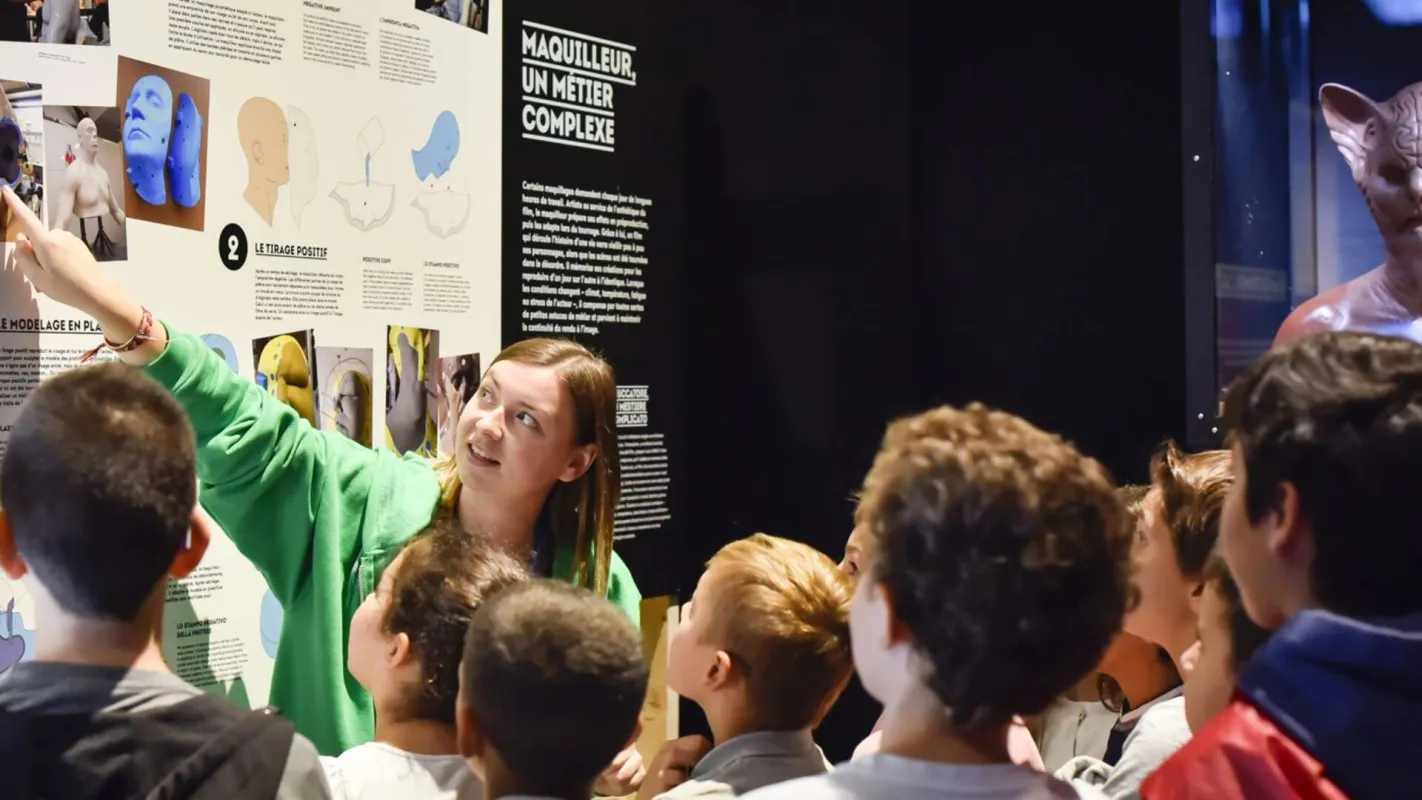 Hooray, It's raining !
Finally, you're on holiday in Bordeaux with your children! Yet as you glance at the weather forecast, you can't help but sigh: it's raining. Great! Here's your opportunity to try out some indoor activities with your little ones!
CAREFUL, IT'S SLIPPERY...
THE RAIN DOESN'T STOP THE SURF!
For those who long for beautiful ocean waves, why not treat yourself with a fun indoor surfing or body-boarding session at the Wave Surf Café in Bordeaux? Every Wednesday and weekends, this surf café offers discovery sessions for children under 14 years old.
Wave Surf Café
174 Cours du Médoc, Galerie Tatry, Bordeaux
+33 (0)9 83 29 67 74
SLIDING LIKE THE SNOW QUEE
If your children dream of being like the snow queen and her sister Anna, take them to the Mériadeck Ice Rink in Bordeaux. The atmosphere may not be as enchanting as in the movie, but they'll enjoy skating on the rink and slide to the rhythm of the latest hit single.
Mériadeck Ice Rink
95 Cours du Maréchal Juin, Bordeaux
+33 (0)5 57 81 43 81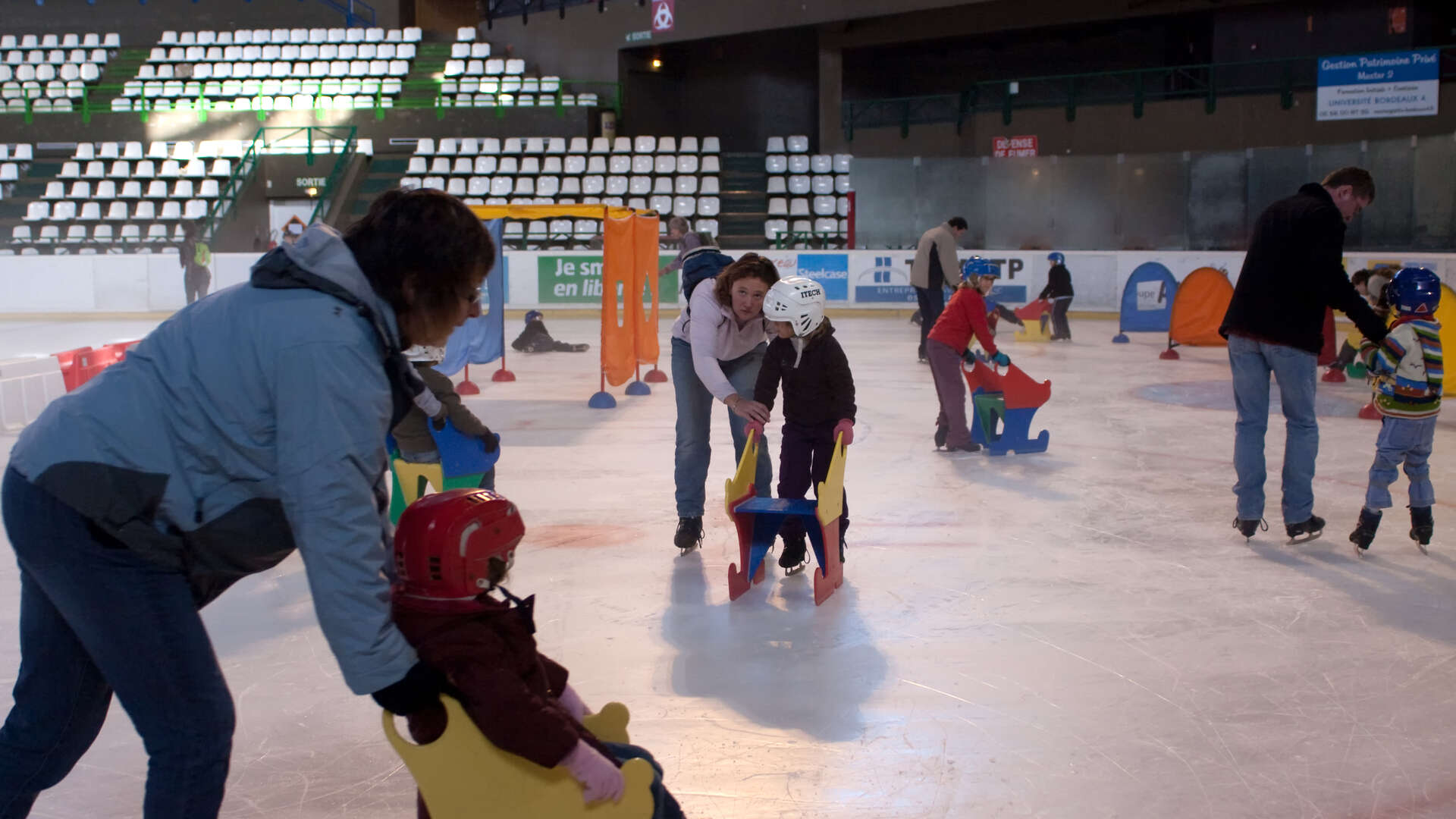 MOVIE TIME!
You won't necessarily be able to watch an animated film in one of Bordeaux's mainstream cinemas unless Pixar and Disney have recently released a feature film. But there are cinemas in Bordeaux Métropole where an animated film is always screened daily. Take a look at the screening schedules of the following cinemas: the "Festival" in Bègles, the "l'Utopia" in Bordeaux, or the "Jean Eustache" in Pessac.
 
Cinéma Le Festival
151 Boulevard ALBERT 1er, Bègles
+33 (0)9 51 99 04 80 / +33 (0)5 56 51 76 60
Cinéma Jean Eustache
7 bis Rue des Poilus, Pessac
+33 (0)5 56 46 00 96
Cinéma Utopia
5 Place Camille Jullian, Bordeaux
+33 (0)5 56 52 00 03
MUSEUMS LIKE NO OTHER
THE CITÉ DU VIN
If you think that this place is only for adults because it focuses on wine, think again! Children are more than welcome to visit the Cité du Vin. Adapted to a young audience, the museum's permanent exhibition playfully addresses the themes of tastes, aromas, landscapes, heritage, arts, and creation. Numerous temporary workshops are also a kid-friendly option.
Esplanade de Pontac, 134 Quai de Bacalan, Bordeaux
+33 (0)5 56 16 20 20
CAP SCIENCES
At Cap Sciences, curious children can quench their thirst for knowledge. The exhibitions and workshops are designed for kids to learn while having fun. They will discover the science of special effects, uncover the secrets of natural phenomena, and get lots of other answers to their "how?" and "why?" 
Hangar 20, quai de Bacalan, Bordeaux
+33 (0)5 56 01 07 07
THE SCIENCE AND NATURE MUSEUM
This recently renovated natural history museum houses a collection of over a million species! Aside from its permanent display, the museum offers many temporary exhibitions. Children who are passionate about the animal and mineral world will not be disappointed! Interactive exhibits and a multimedia show make for a fun visit. For the youngest ones, "Le musée des tout-petits" (The museum for little ones) offers activities adapted to children who cannot yet read or write. 
5 Place Bardineau, Bordeaux
+33 (0)5 24 57 65 30
HOP ON THE LITTLE TRAIN
Take your children for a little train ride in Bordeaux! They'll marvel at the city's monuments and landmarks. And they'll learn some amusing anecdotes while being sheltered from the rain!
Départs tous les jours allée de Tourny
GAMES ROOM CAFÉ 
Here, children and their parents can sip a drink or enjoy a pizza while playing a board game. The waiters will gladly offer guidance and propose a game adapted to your desires and the ages of the players.
Jeux Barjo
12 Rue St James (in the heart of old Bordeaux, to sip a drink while playing a board game)
+33 (0)5 56 51 00 21
La Muse Café
10 Rue Brascassat (to discover board games around a delicious pizza)
+33 (0)5 56 85 65 71
Food and the Game (simple and tasty dishes adapted to children's appetite and fun games for all ages)
17 Rue Élie Gintrac, Bordeaux
+33 (0)5 56 31 30 36