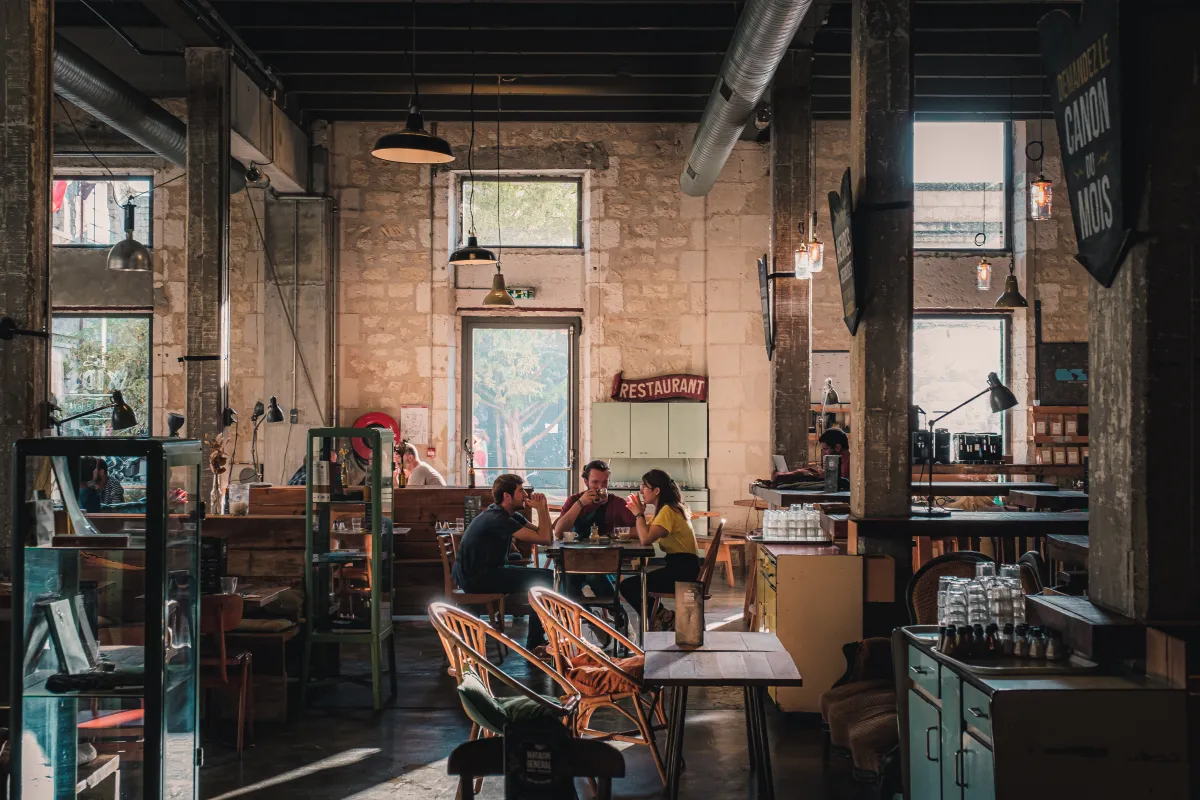 Where to eat with the kids in Bordeaux?
We might as well face it; it's not always a fun experience going to the restaurant with children. Luckily, there are some child-friendly places where kids and parents alike can have a good time. We all know that you can't exactly find restaurants everywhere which have spaces between tables, a kids menu, a high chair, a baby-changing table and, most importantly, a kid-friendly attitude… But don't worry! Here is our selection of cherry picks in our Top 10 of child-friendly restaurants in Bordeaux.
La Collation - Rue Fondaudège and Cours Victor Hugo
Attention all pancake lovers! Brunch, lunch and snack dishes are served every day using just one ingredient: Pancakes. Sweet or savoury, classic or exotic, flavours from France or further afield… it's enough to excite the taste buds of children and grown-ups alike. They have sites on Rue Fondaudège and next to Cours Victor Hugo. Each has a room where kids can have fun and where they can enjoy specifically-created workshops every Wednesday.
FOR MORE INFO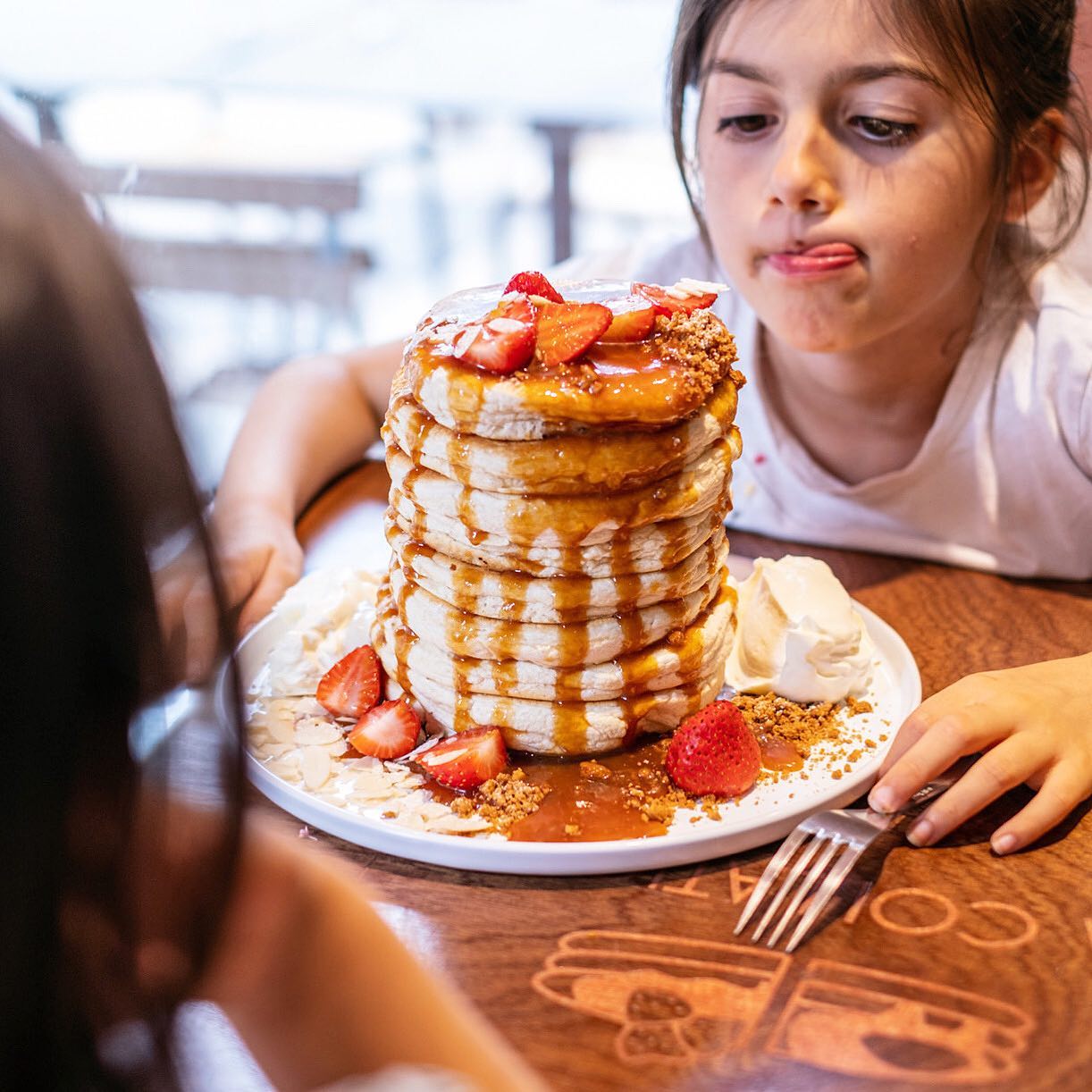 Café Joyeux - St Pierre district
In this retro and industrial-style café/restaurant there is a warm atmosphere. You'll find a large room with enough space between tables for a large group where there's even enough space to fit a pushchair in. Enjoy some simple dishes, made using locally-sourced ingredients and a lot of heart. Café Joyeux is part of a group of restaurants that employs kitchen and waiting staff who have mental or cognitive handicaps (mainly Down syndrome or autism). It's a unique concept in France, and their teams are natural, spontaneous, professional and full of smiles, composed of people who proudly wear their disability and make the place one that is open to everyone.
FOR MORE INFO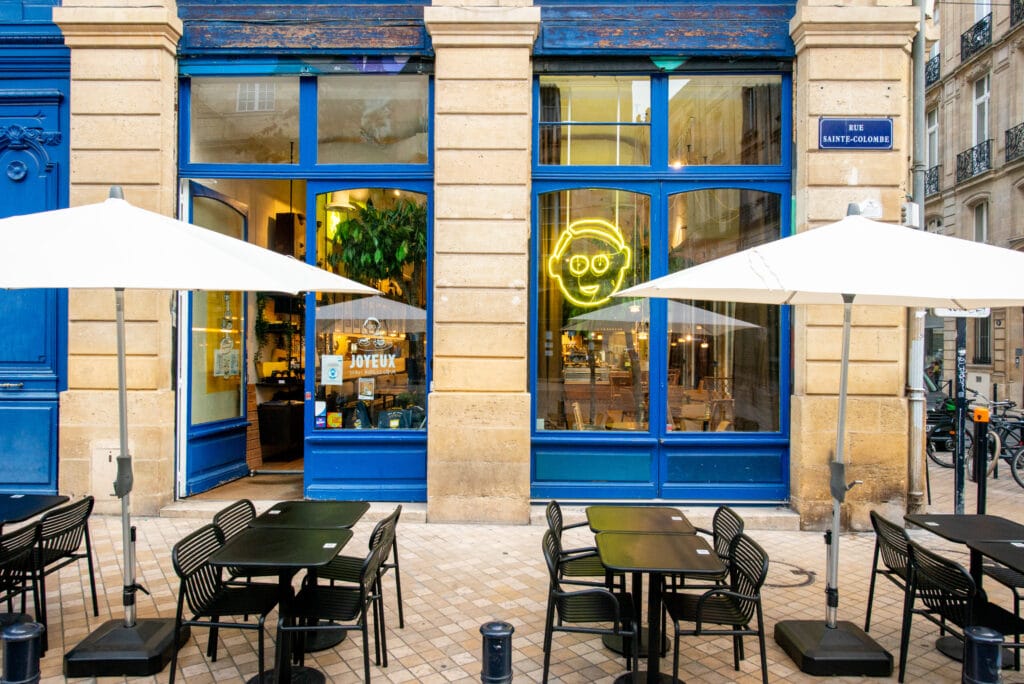 Suzzi Café - Hôtel de Ville neighbourhood
Suzzi Café's brunch is already famous, but their lunch and snack options are just as good! Take a trip to Sweden with their Scandinavian decoration, cosy ambience and both sweet and savoury dishes. Discover, for example, their smörgas: a type of Nordic open sandwich that you can enliven however you choose, or you can try a fika, a snack (drink and dessert) that you can enjoy any time of the day. Don't hesitate to ask for a pot of crayons and some paper for the kids.
FOR MORE INFO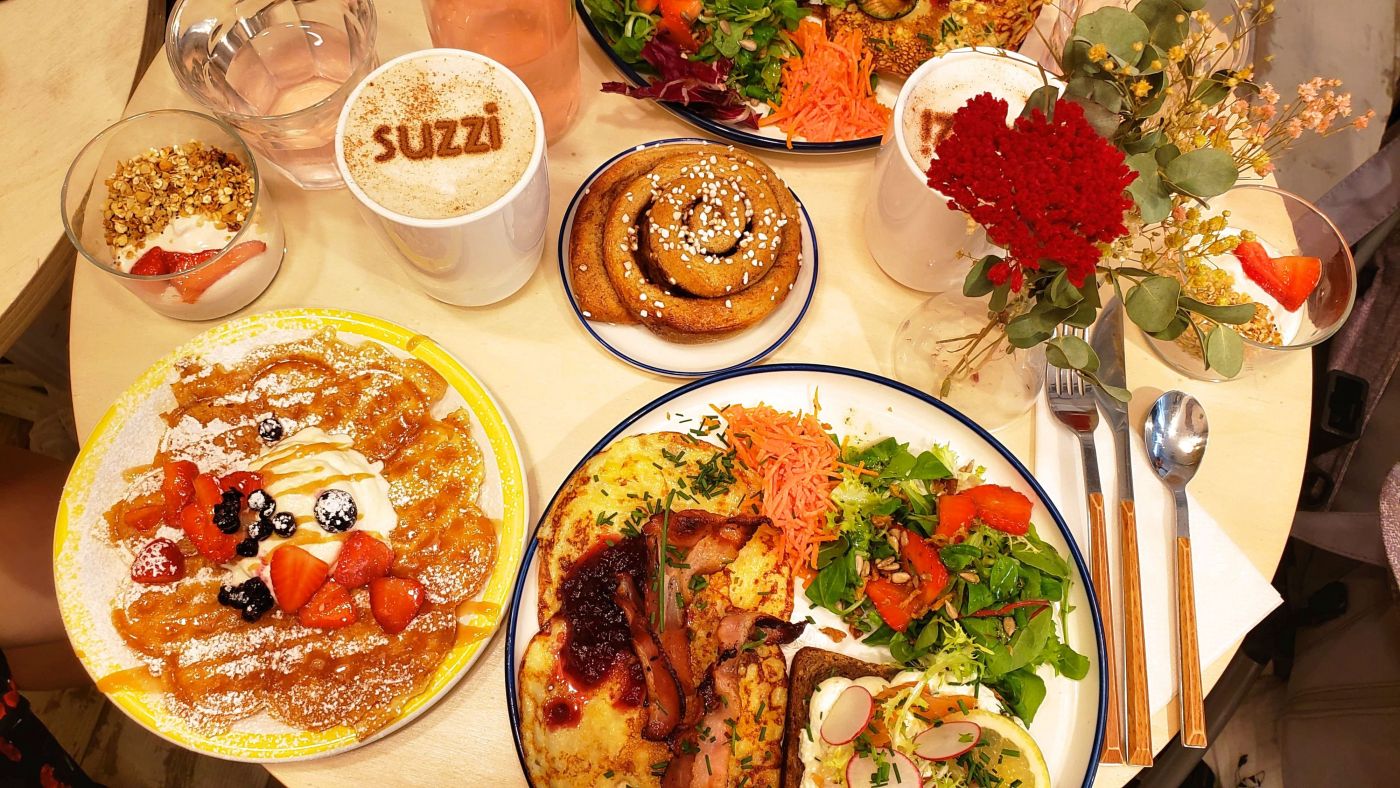 La Grande Poste - Gambetta
La Grande Poste is an old telecommunications centre, recently converted into a multi-cultural space with a restaurant area. The chef, Christophe Cappi, proposes a set menu with half portions for kids to ensure that they don't eat yet another 'steak and chips'! Once you've eaten the plat du jour, take some time to have fun or relax in this cosy space!
FOR MORE INFO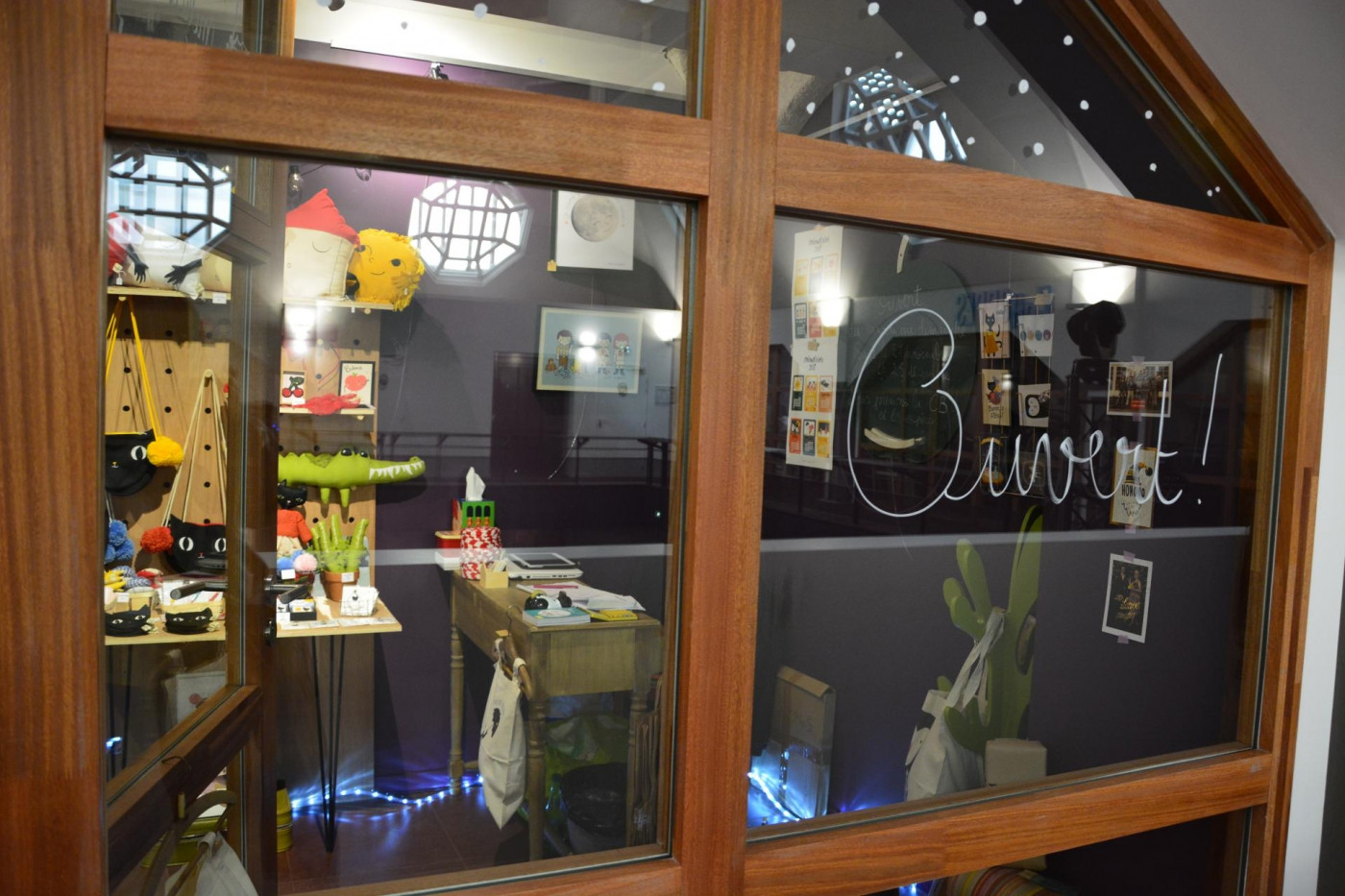 "La douce parenthèse" in Bordeaux's city centre
The name of this place – which can be translated as "the sweet digression" – is fitting as, despite its location in the centre, entering this tea room feels like an escape from the rush of the city. "Here, we want people to feel at home," says Virginie, the manager. This elegantly decorated tea room serves sweet and savoury homemade dishes that you can share among friends or family. As for the children, they have their own space, stocked with board games and books. The kids can eat the same dish as their parents but in a smaller portion. "We also have pasta and ham, just in case", Virginie reassures us.
FOR MORE INFO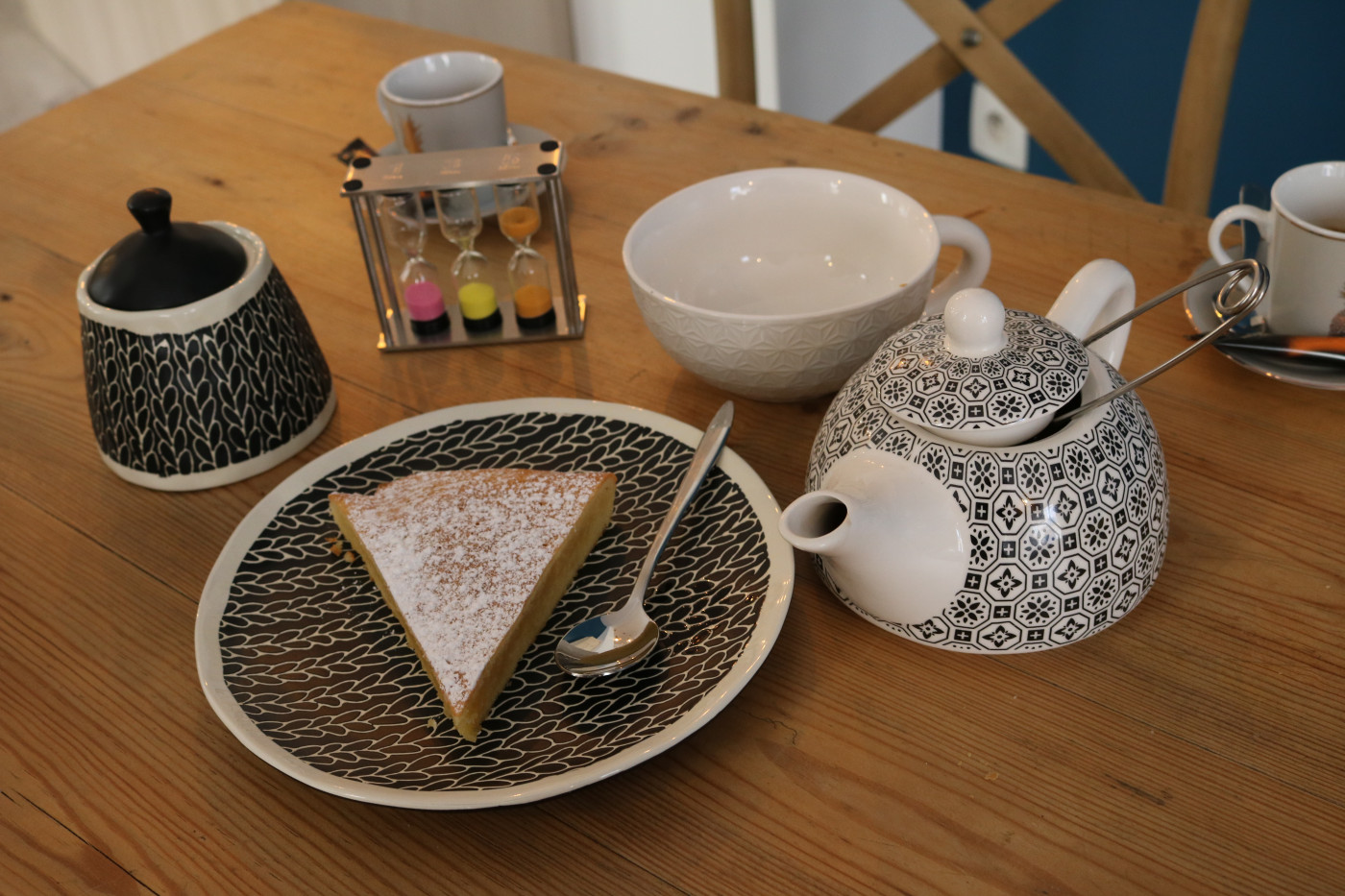 Casa Gaïa - Chartrons district
This is a restaurant which has succeeded in their noble challenge of concocting seasonal dishes made using organic products that are cooked in a wood oven and come straight from Gironde. The staff are friendly with kids and adults alike. Colouring books and crayons are available for children. On the plate, you're treated to a mix of colours and flavours. In summer, make the most of the charming little patio, then set off on a walk along the river or down the famous Rue Notre Dame in the heart of Chartrons while you digest your meal.
FOR MORE INFO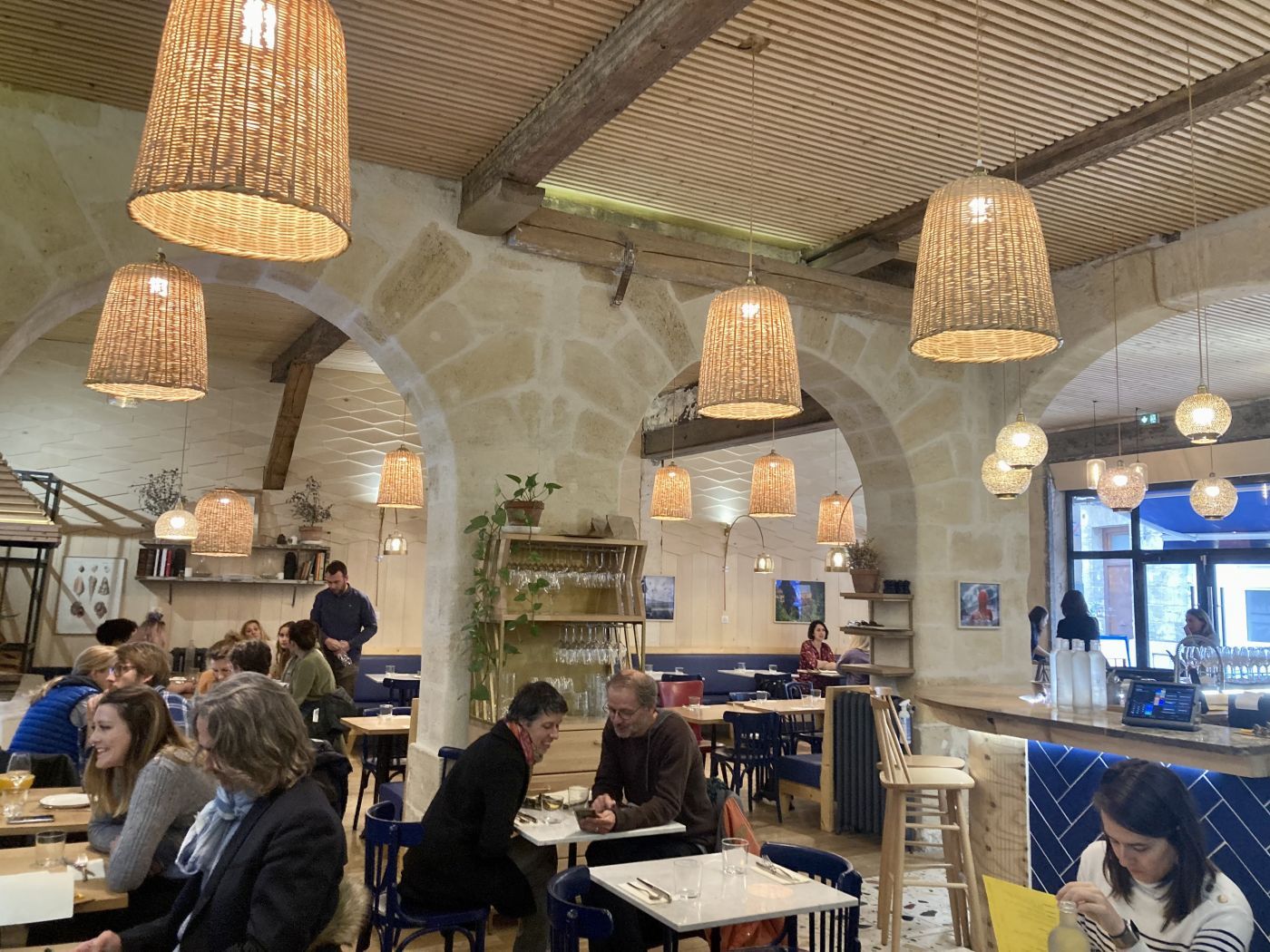 The Arkose cantine
It might seem like a strange idea to go to a rock climbing centre for lunch or dinner, but in reality, at Arkose, there is everything you need to have a good time. Whether you choose to have a go at climbing (or not), here they serve some tasty dishes, made using fresh, local produce. Choose from, among other options: a gourmet burger and homemade fries, plant-based dishes with Mediterranean influences, craft beer, natural wines, organic wines or ones made using biodynamic practices… You have to admit, it doesn't sound so strange to eat at a climbing centre now !
FOR MORE INFO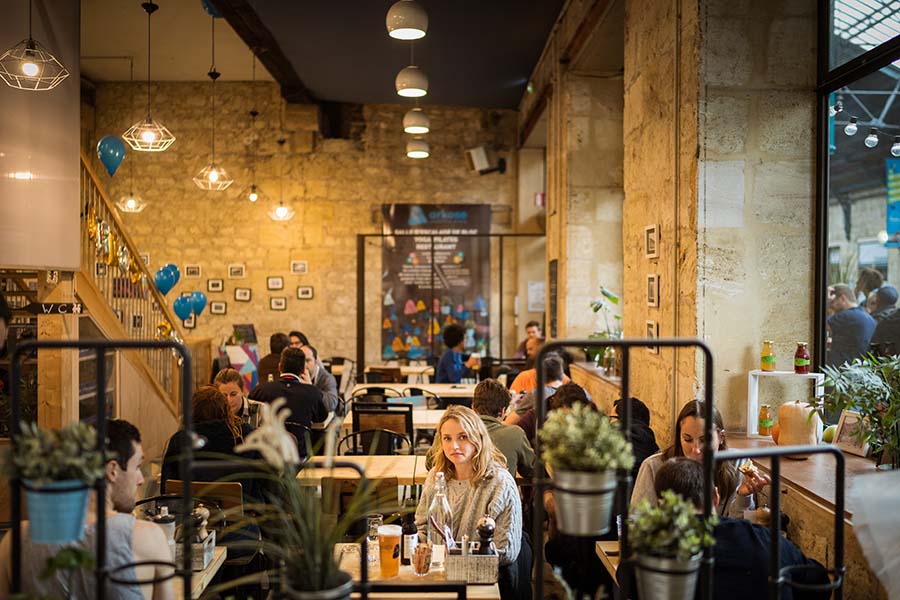 Siman - La Bastide, right bank
Siman is located on the right bank, just a few metres from Pont de Pierre and boasts an unbeatable view of Bordeaux. Depending on the time of day and what you fancy, you can enjoy the bar on the ground floor, the "bistronomic" restaurant upstairs or the terrace lounge bar as the sun sets over the left bank. On Sundays, this is THE place to go for families, when they put on an all-you-can-eat brunch buffet.
FOR MORE INFO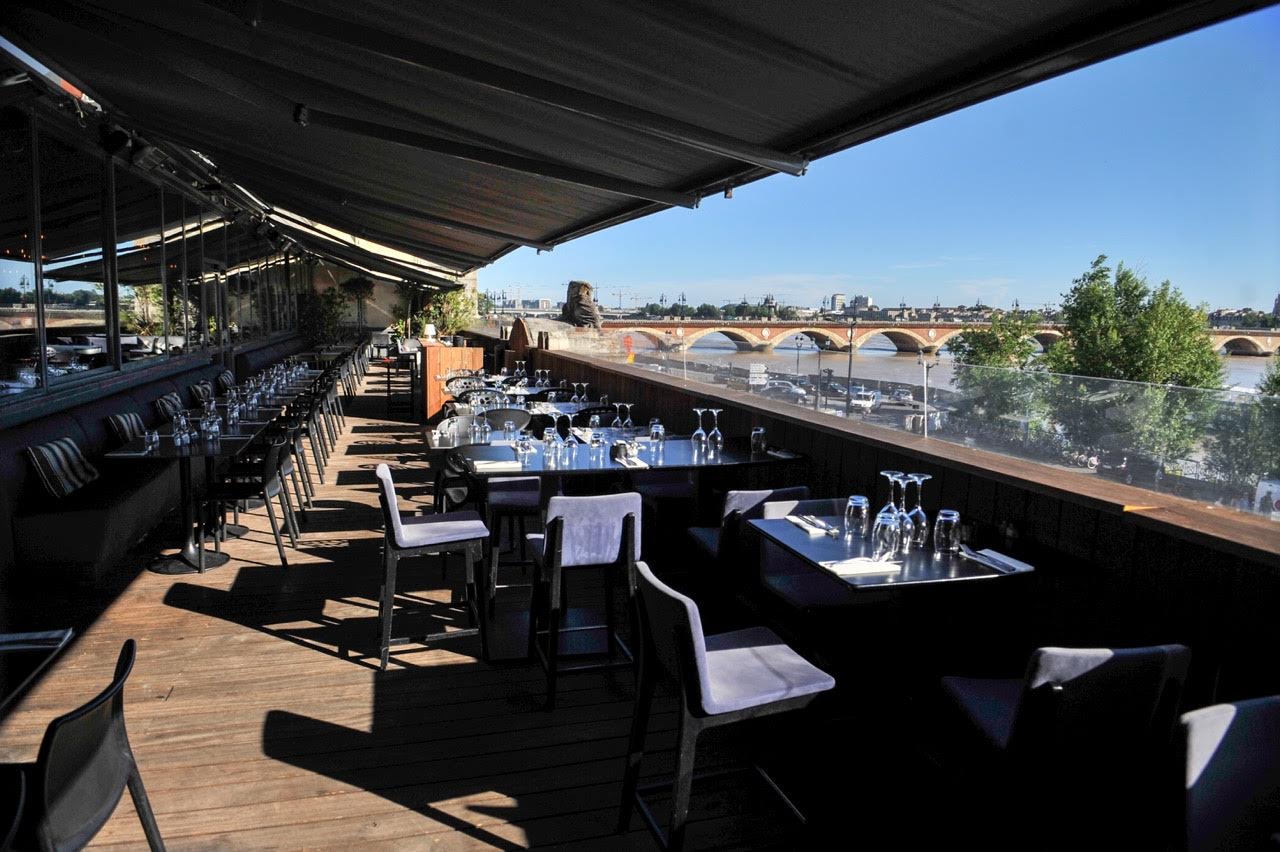 Le Magasin Général - Bastide
Darwin's restaurant serves fresh, organic, local, homemade cuisine. No need to worry about the children, Le Magasin Général has the matter in hand! There's a cosy little tent full of cushions where they can read in comfort, or there they can play with wooden games, ping pong and even table football; everything necessary is here to make sure that the kids have fun while the grown-ups have lunch!
FOR MORE INFO