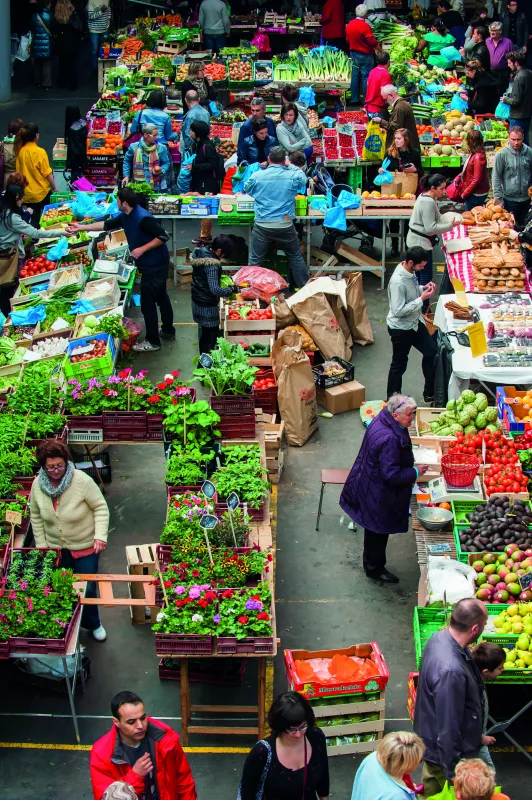 The markets of Bordeaux Métropole
If you come by the Marché des Capucins, you'll see it stalls overflowing with a wide range of flavoursome specialities to taste on the spot or to take away. Why not enjoy a seafood platter at Chez Jean-Mi or a veggie brunch at Café Laiton? Unless you prefer to go on the quayside at the Chartrons open-air market to savour oysters from Arcachon Bay, tricandilles (grilled pork tripe with garlic) or grenier médocain (a local variety of andouille sausage), while admiring the Garonne River. Alternatively, you can visit the Halles de Bacalan, opposite the Cité du Vin, home to some thirty local producers. Local truffles, oysters, foie gras, organic and vegetable delicatessen... Enough to delight your taste buds!
THE CAPUCINS MARKET IN BORDEAUX
The largest market in Bordeaux, the Marché des Capucins is the result of centuries of history perpetuating the tradition of local food markets. Nicknamed the "Ventre de Bordeaux" (the Belly of Bordeaux), the market offers a wide array of fresh quality products.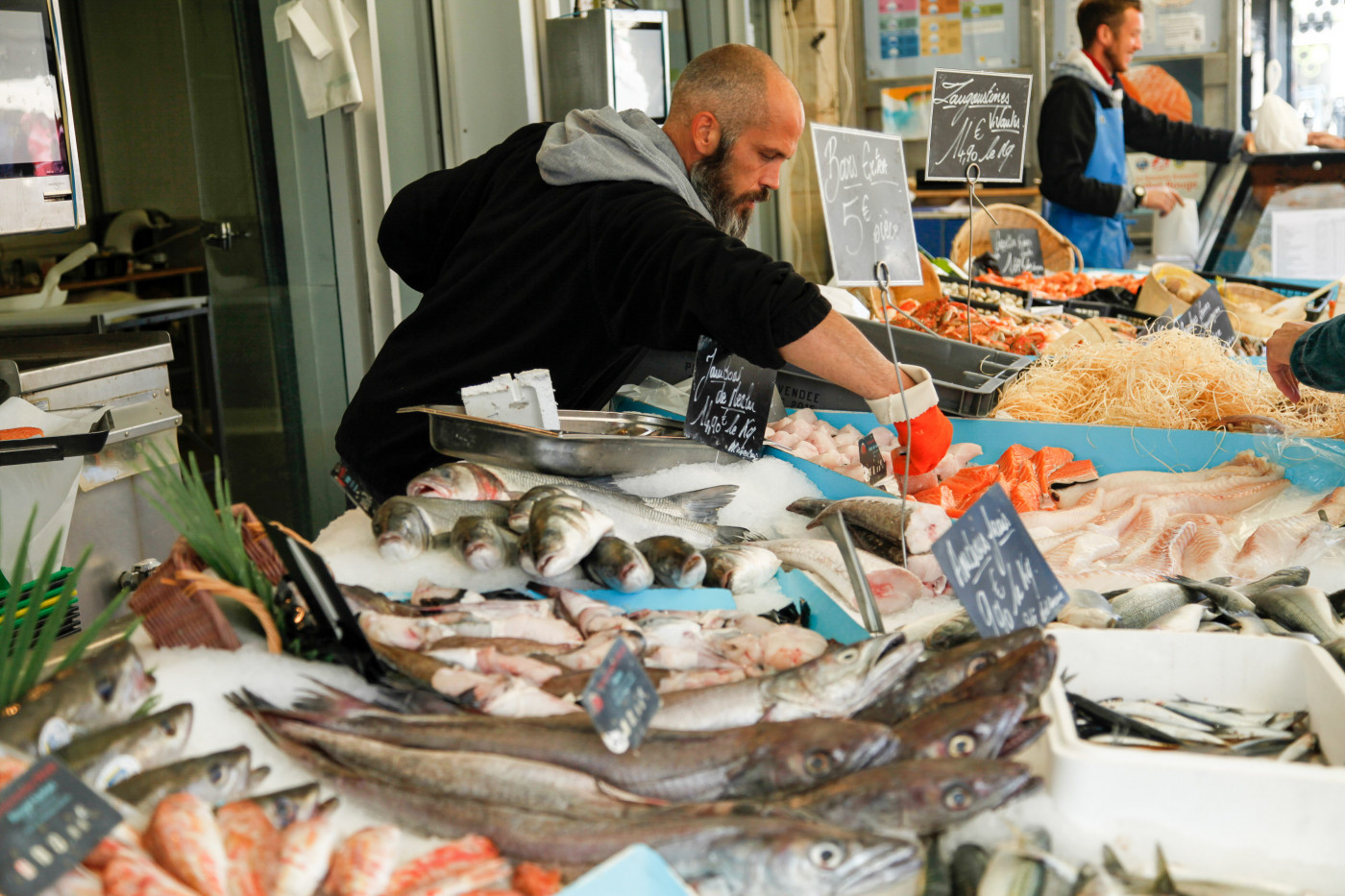 Number of stalls: 95
Place des Capucins, 33800 Bordeaux
Tuesday to Sunday from 7:00 am to 1:00 pm.
THE QUAI DES CHARTRONS MARKET IN BORDEAUX
Every Sunday, more than sixty stalls gather along the quayside at Les Chartrons. Take the time to discover, taste, and enjoy Bordeaux specialities and other local products that you won't find anywhere else.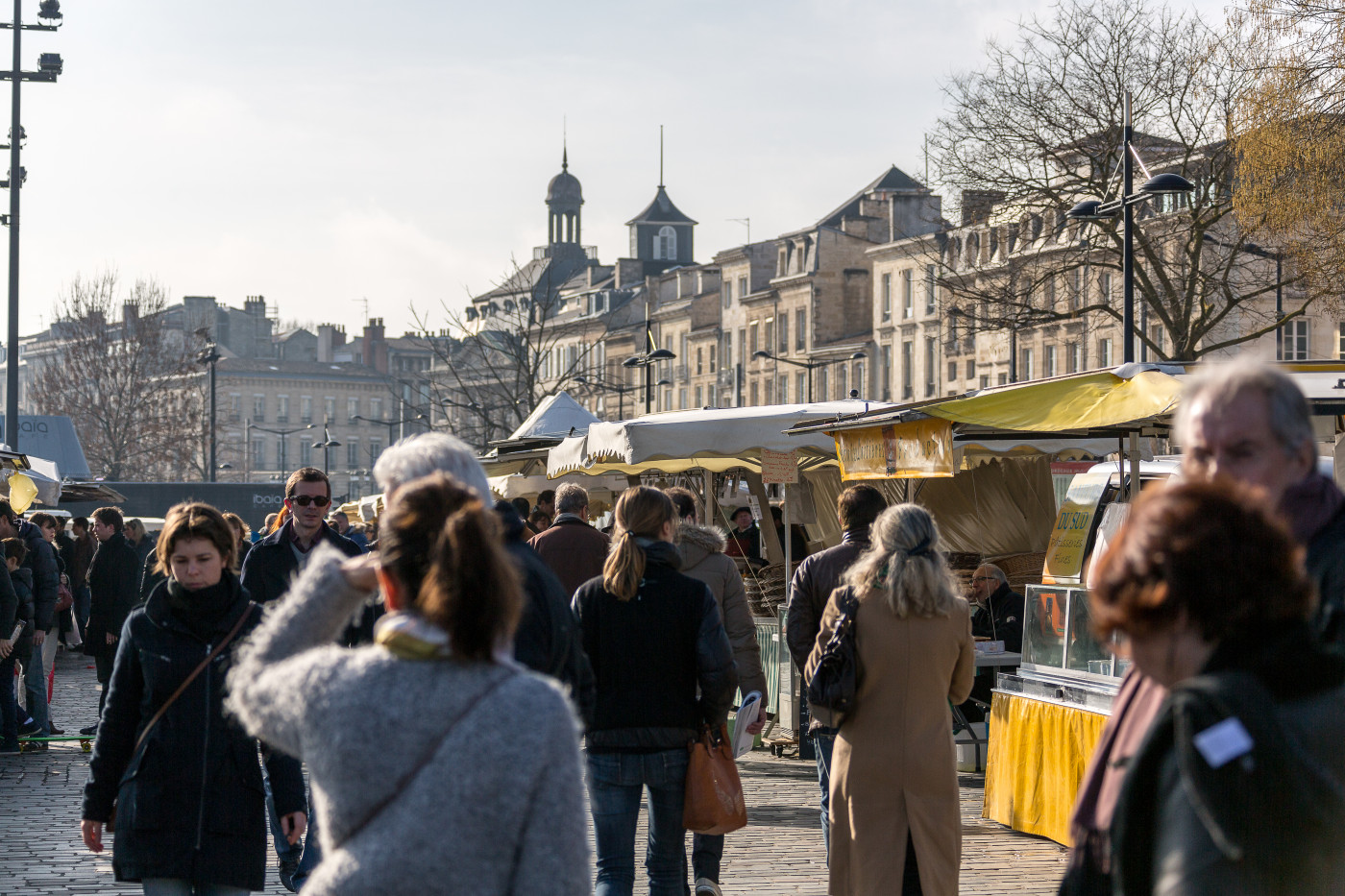 Number of stalls: 67
Quai des Chartrons, 33000 Bordeaux
Sundays from 7:00 am to 1:00 pm for food, and from 7:00 am to 4:00 pm for catering, crafts, flowers...
THE ROYAL OR SAINT-MICHEL MARKET IN BORDEAUX
Every Saturday, the Marché Royal (also called Marché Saint Michel) gathers the stalls of food and non-food vendors. Wandering through this colourful and scented market is always a delightful experience. Seasoned traders offer a wide choice of quality products.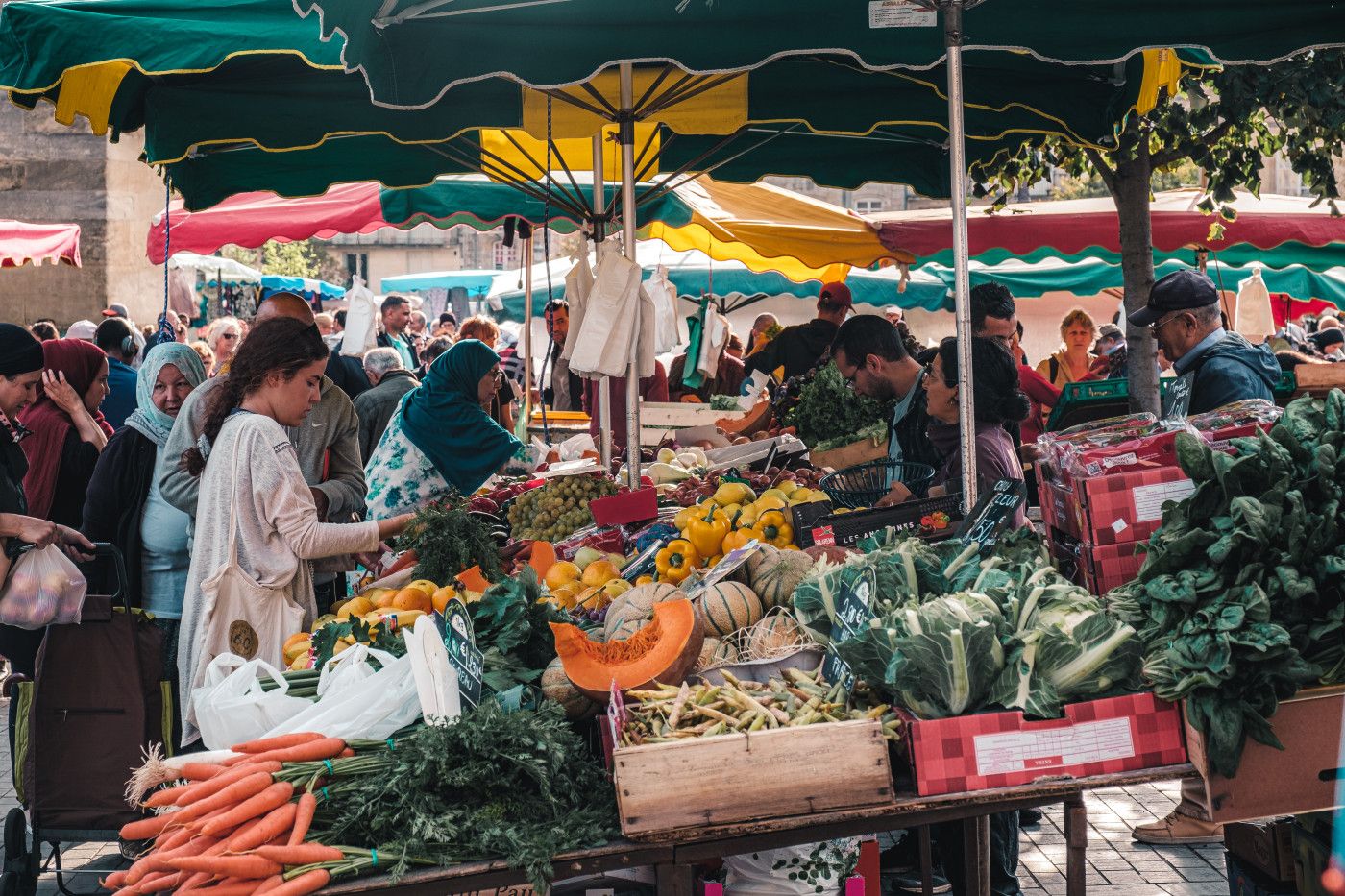 Number of stalls: 100
Place Duburg et Quai des Salinières, 33000 Bordeaux
Saturday from 7:00 am to 2:00 pm.
THE ROCHEFORT MARKET IN GRADIGNAN
Much frequented by the inhabitants of Gradignan and those of the neighbouring communes, the Rochefort market welcomes about fifty stallholders offering quality food products, flowers, as well as clothing.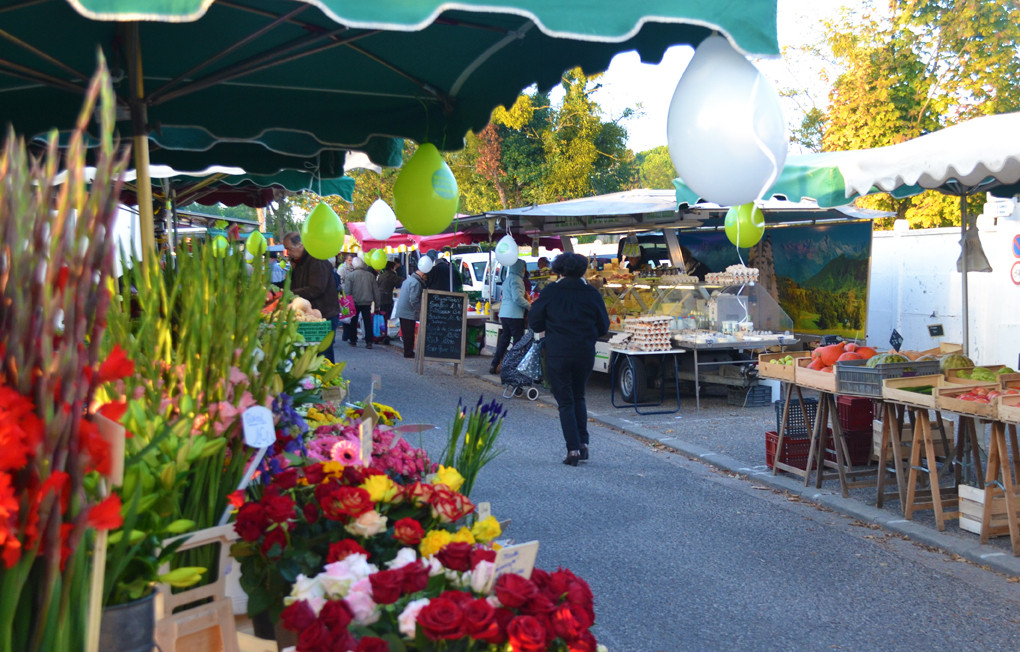 Number of stalls : 55
Rue de Rochefort, 33170 Gradignan
Saturday morning from 8:00 am to 1:00 pm.
THE MARKET IN LORMONT
Situated under the Aquitaine bridge, the market of Lormont is a supply market looking out directly onto the banks of the Garonne. From the city centre of Bordeaux, the market is accessible via a Bat3 river shuttle.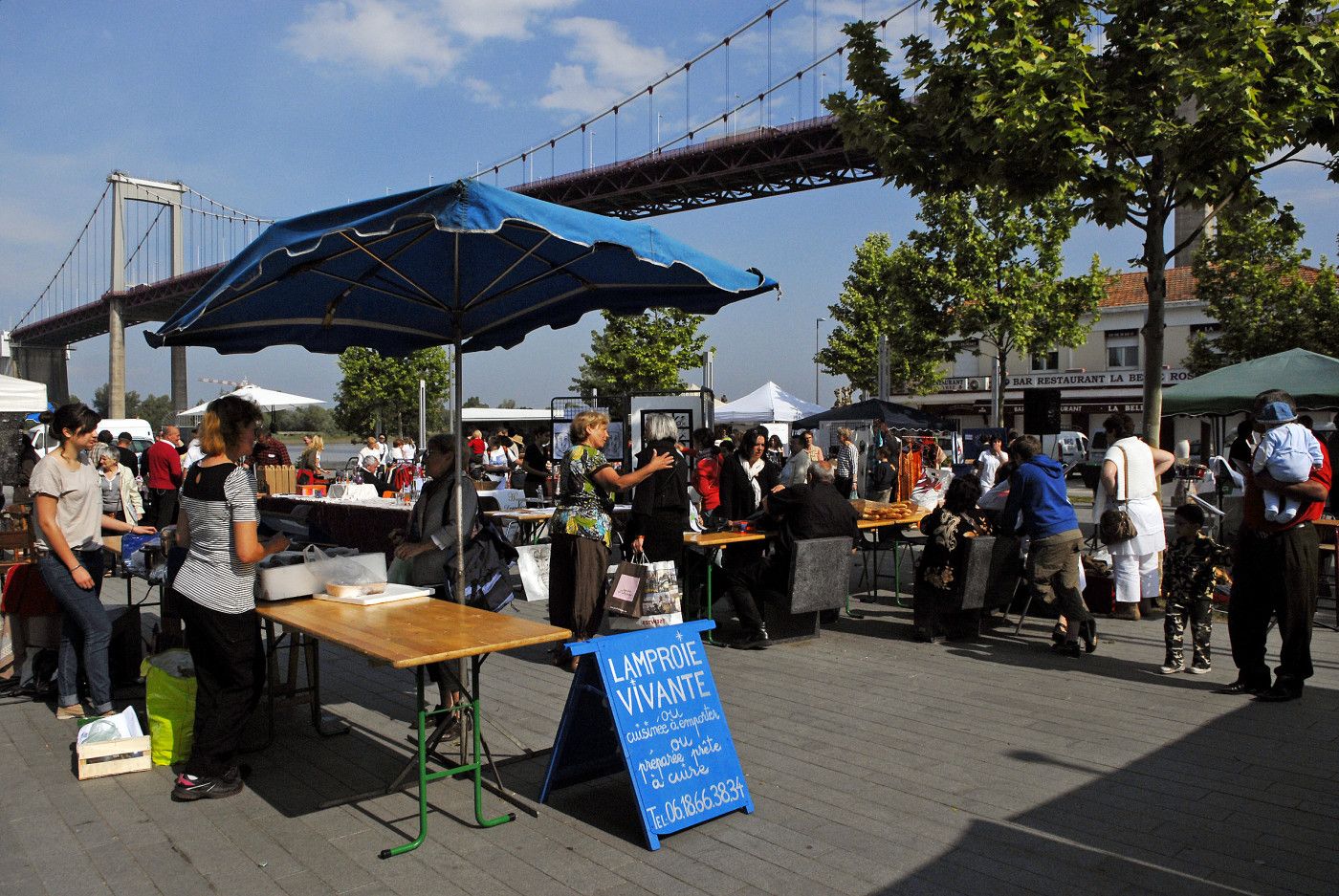 Number of stalls: 7
Place Aristide Briand, 33310 Lormont
Le samedi de 8h à 13h
THE MARKET IN BASSENS
The market of Bassens is Bordeaux Métropole's largest market in terms of number of stalls. It gives priority to quality food stalls and the complementarity of products.
Number of stalls: 150
Place de la Commune de Paris, 33530 Bassens
Every Sunday from 8:00 am to 1:00 pm.
THE "MARCHÉS DES PRODUCTEURS DE PAYS"
Exclusively made up of producers, the "Marché des Producteurs de Pays" (Local Producers' Market) showcases the excellence of local know-how. You will be able to taste the region's best gastronomic specialities in a friendly atmosphere while enjoying musical entertainment.
This market also exists in other communes of Bordeaux Métropole:
Bruges
Mérignac
Pessac
Talence
Bègles