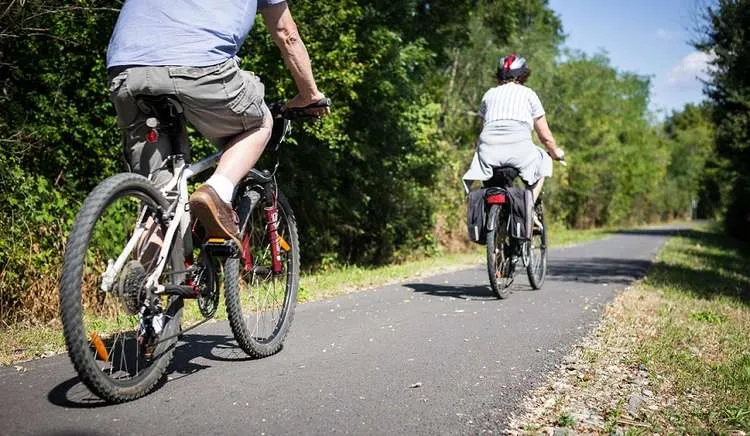 Bordeaux by bike
Cycling is the ideal way to peacefully admire the wonders of Bordeaux Metropole: you can cycle along its 1182 km of cycle paths! Bordeaux Bike Experience offers cycle tours to discover Bordeaux by bike. They share with us their favourite itineraries
Which path best combines the discovery of both local heritage and nature outside Bordeaux?
Try the Roger Lapébie cycle path which follows an old railway line (from Place Stalingrad, take the Quai Deschamps towards Floirac). The route will lead you away from Bordeaux towards Créon or La Sauve, whose magnificent Abbey of La Sauve-Majeure is a must-see. Several parks on the outskirts of Bordeaux are also worth discovering if you want to get a big dose of greenery. These parks include the Hermitage in Lormont, the Majolan in Blanquefort, and the ecological reserve of the Barails, located north of the city.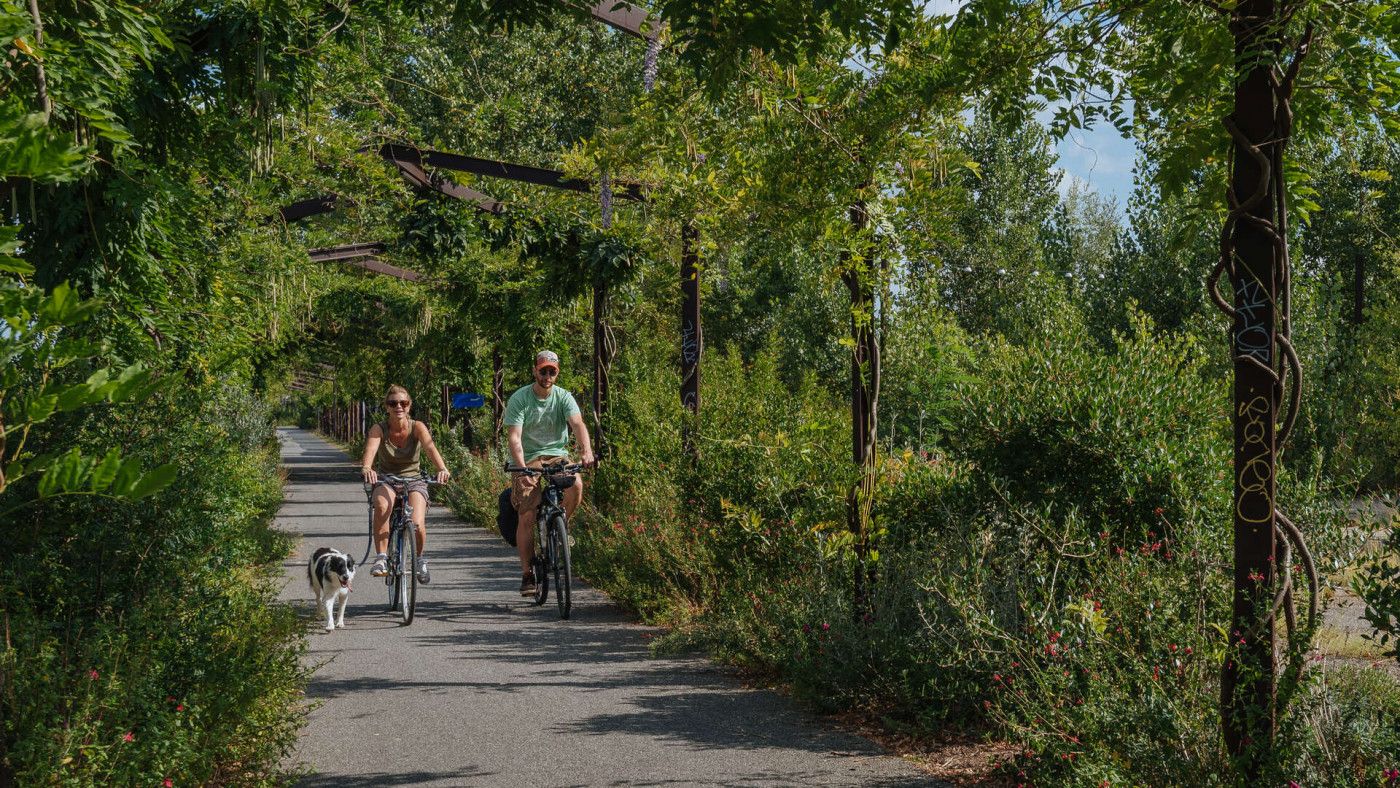 And for those who wish to stay in Bordeaux? Which patch do you suggest?
To enjoy a beautiful loop on either side of the Garonne river, start from the Place Pey Berland and cross the stone bridge. Cycle along the right bank of the river and take the Chaban-Delmas bridge to reach the left bank. You then enter the Chartrons district and stop to take a break at the Jardin Public (Public Garden). Finally, make a detour at the Palais Gallien and the Place des Grands Hommes before returning to the Place Pey Berland. It's the ideal loop to discover Bordeaux in just over an hour.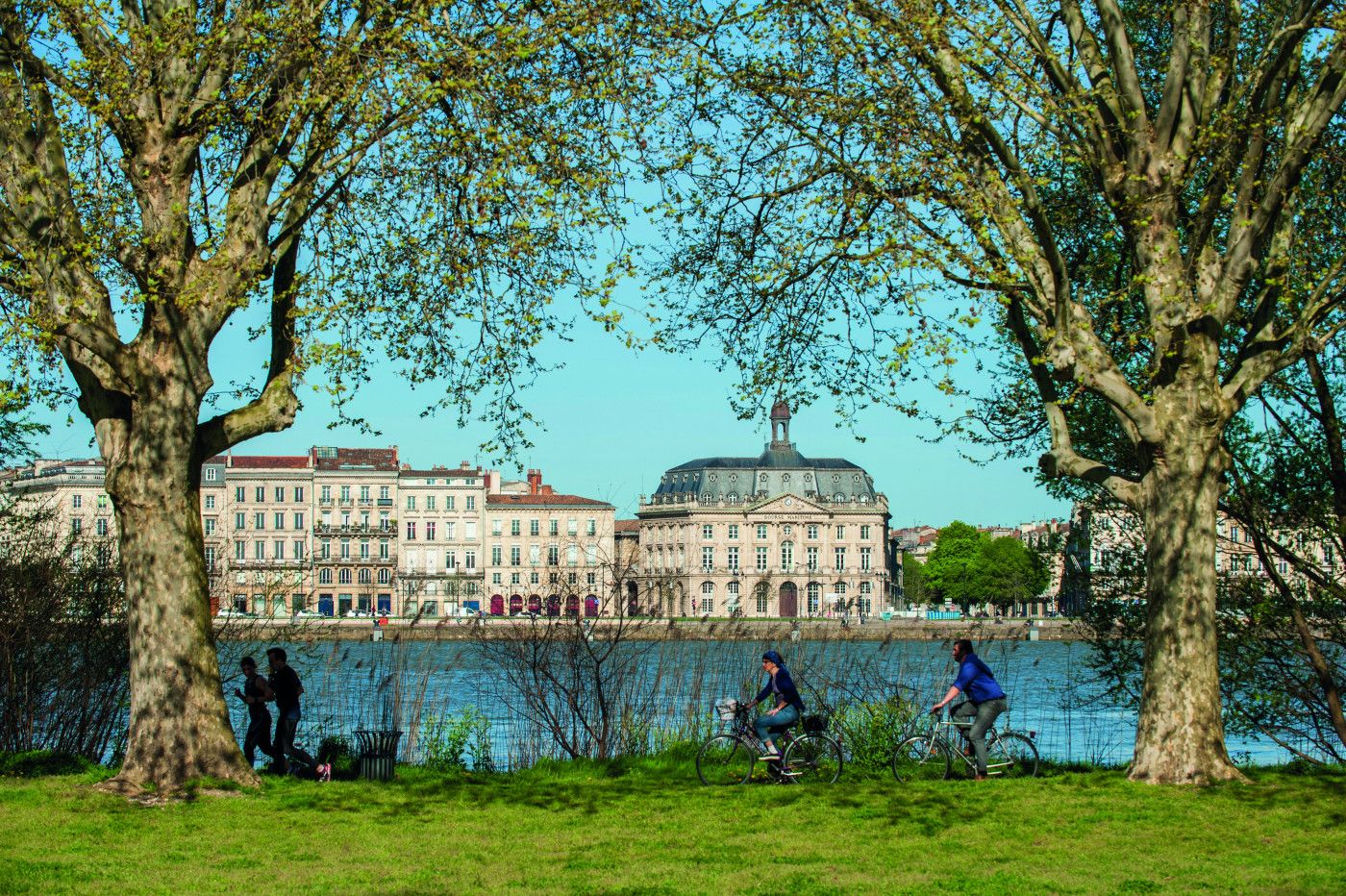 What do you recommend to cyclists who want to take a coffee break?
With its large terrace at the foot of the Chaban Delmas bridge, the restaurant & café "Les Tontons" makes it easy to park your bike and enjoy a coffee break on a sunny day. Alternatively, the Garage Moderne (in the Bacalan quarter, near the Cité du Vin) can be a pleasant experience if you need to have your bike repaired!
Where should one go to find souvenirs from Bordeaux?
We often advise people to go and have a look at the mobile shop "La Boutique - Bordeaux." Installed on a tricycle located on Place Pey Berland, the boutique offers an array of original souvenirs made in Bordeaux. And the owner is very friendly!
Where should cyclists go to find the best view?
On the Quai des Queyries, right bank! We recommend having a drink at "Chez Alriq" one of our favourite spots!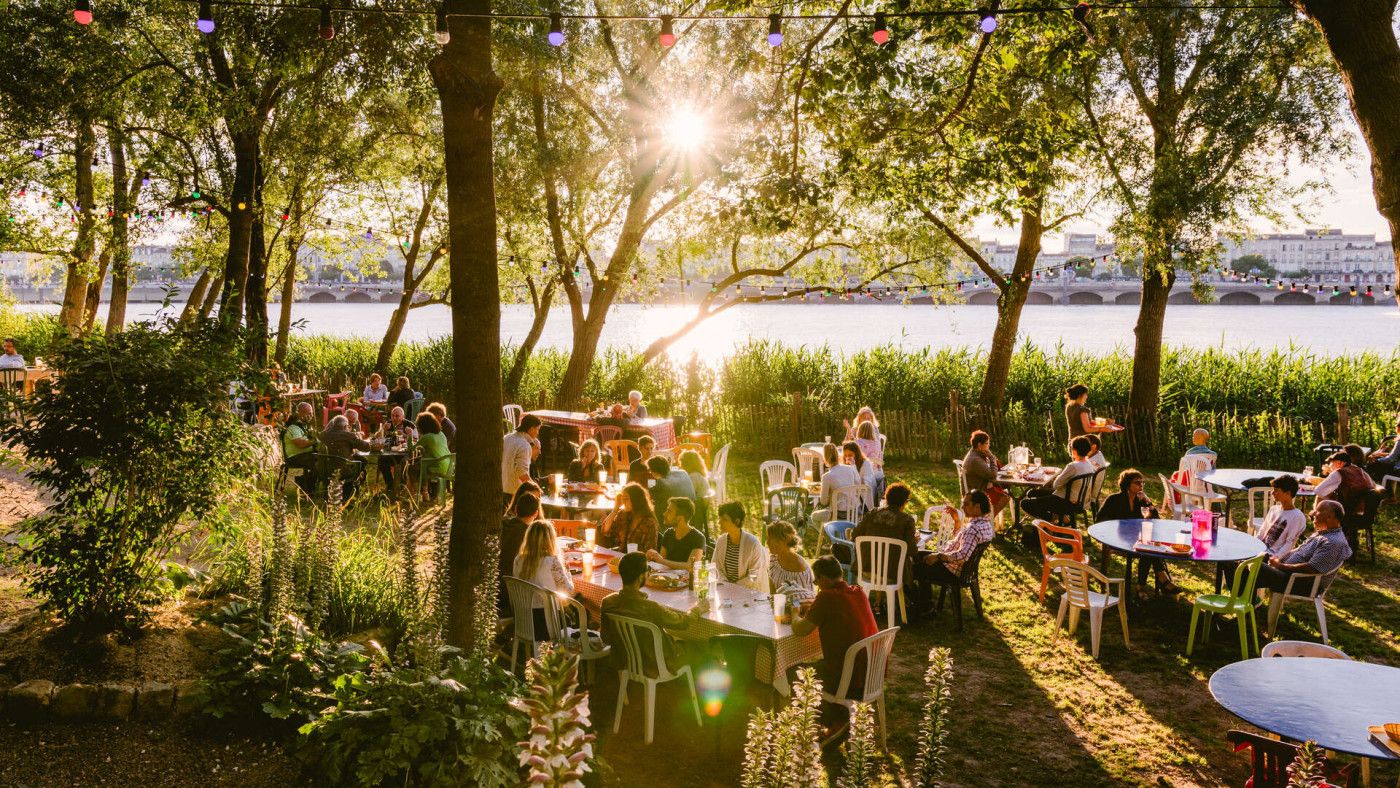 Practical Information
For all its cycle tours, Bordeaux Bike Experience provides the bike (including children's bikes), as well as helmets, baby seats, and water bottles. The guided tours are available in both French and English.