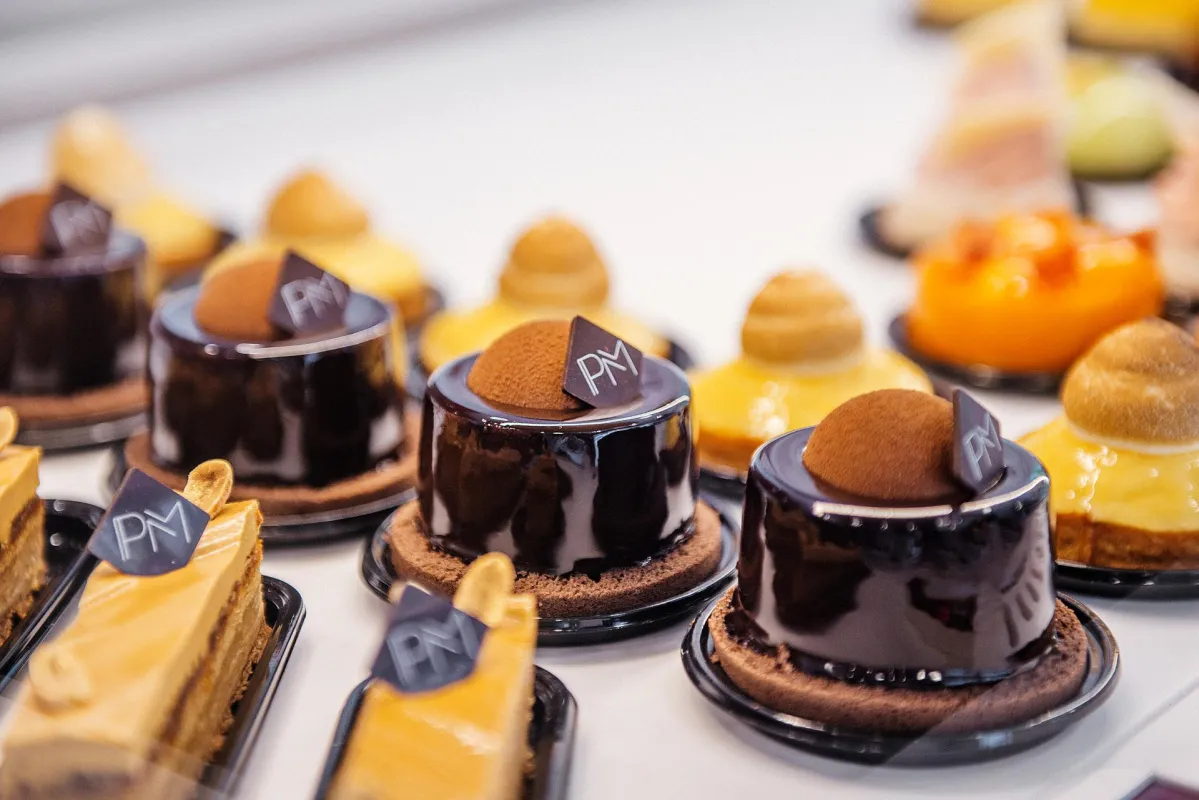 An encounter with Pierre Mathieu, Pastry chef in Bordeaux
After some fifteen years of expatriation alongside great masters, Pierre Mathieu, the famous pastry chef from Bordeaux, decided to come back "home", much to the delight of our taste buds.
For the love of pastry
What is your view of the bordelaise pastry scene?
When I left, it was still a sleeping beauty waiting to awake. Bordeaux had a few honest, classic pastry houses. Antoine, now deceased, was the only one to be known outside the city. Today there is no lack of talent: Mi Cielo, "S", Candiz by M, Valantin...
Your career says a lot about these changes...
It is, above all, a story of beautiful encounters. It all began with Mr Martina, head of the Maison Pillet in Caudéran where I was completing my diploma. Rather than let me embark on my tour of France with my fellow journeymen, he pushed me to join the team of Pascal Caffet (MOF, World Dessert Champion 1995) where I met Angelo Musa (MOF, Plaza Athénée) who later invited me to take part in the launch of Philippe Conticini's La pâtisserie des Rêves. In the meantime, Thierry Marx had recruited me in Cordeillan-Bages before I joined him again in 2011 at the opening of the Mandarin-Oriental. Thanks to his trust, I was able to develop more than 120 new recipes. It is the fruit of this research that I am now presenting in Bordeaux.
How would you describe your pâtisserie style?
Delicious and sweet! Sugar is a fundamental need for me, I get cravings for it on my days off. My repertoire is rather classical, popular flavours: chocolate, praline, vanilla, fresh fruits or nuts... I challenge myself to combine tastes and textures while allowing each ingredient to express its distinctive quality. But I have also learned to master some exotic ingredients such as matcha, which Thierry Marx introduced me to. French pâtisserie is an open playground. It is open to inspirations and the influence of related disciplines: viennoiseries, chocolate, ice cream... That's what I appreciate.
Your speciality?
I've revisited some recipes that made the Mandarin-Oriental's heyday, such as the "Mandarin", the signature cake of the palace: the Bordeaux version has been renamed "Rohan". The Saint-Honoré is another speciality, to be ordered on weekends. Among the local novelties, the Pavé Pey-Berland should emerge as a favourite: almond cream biscuit, fruit pieces macerated in sweet wine and rum, all covered with almond paste.
Pierre Mathieu, Pastry chef in Bordeaux
8 place Pey Berland, Bordeaux:
Tuesday to Friday: 11am to 7pm
Saturday and Sunday: 10am to 7pm
+33 (0)5 56 52 95 61
228 Rue de Pessac, Bordeaux:
Tuesday to Friday: 9am to 12.30pm / 4pm to 7.30pm
Sunday: 9am to 12.30pm
+33 (0)5 56 12 24 53