Our favourite wine bars
A place to meet up with your friends, the ideal setting for your romantic evening, or a haven of hedonistic pleasures… Choose the wine bar that best suits your desires. From chic to no-fuss wine bars, wine always enjoys pride of place. With all the savoury side-dishes to nibble on, of course. Discover our selection of wine bars in Bordeaux. Welcome to Bacchus' banquet.
"Un château en ville" by Lestrille
"A château in the city": discover this original concept by Château Lestrille. Nestled in the heart of Bordeaux, this wine bar exclusively serves wines by Château Lestrille. Unlike the family-run estate, located in the Entre-Deux-Mers region and certified HVE (High Environmental Value), "Un château en ville" doesn't have a wine storehouse nor rows of vines. The wine bar is conceived as a place to taste, eat, and purchase wine at estate price. To accompany your wines, you will have a choice of affordable platters featuring savoury preparations such as dried duck breast, duck rillettes with foie gras, and salted duck fillets. Vegetarians need not worry: there's something for them too! Inside, family photos of Château Lestrille contribute to the bar's warm atmosphere.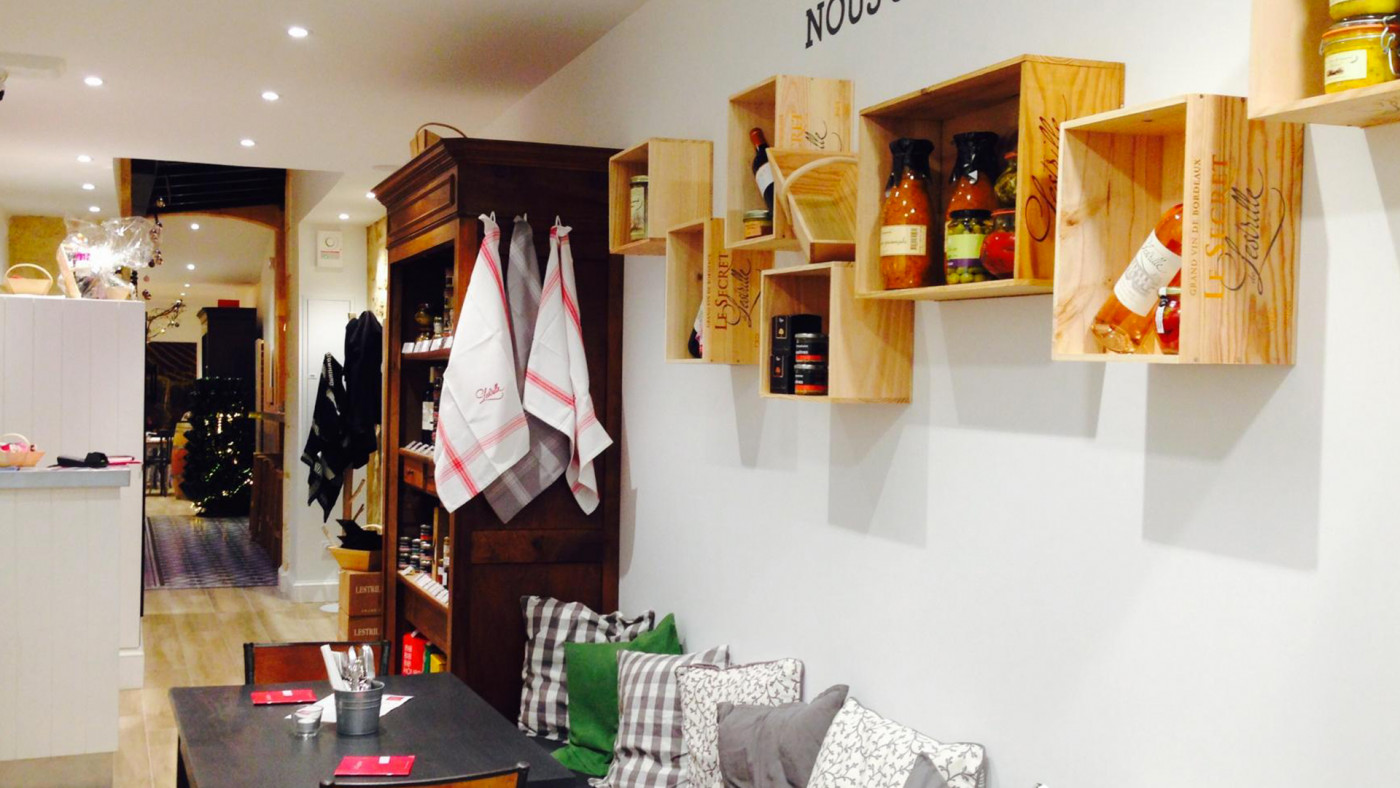 LEARN MORE
Un château en ville by Lestrille, 
25 Rue Saint-James, Bordeaux 
(+33) 06 21 29 39 68
TUTIAC, le Bistro Vignerons
We mentioned the château's city wine bar, discover the wine bar of a cooperative of winegrowers from the Blayais area. The Vignerons de Tutiac (Winegrowers of Tutiac) opened this friendly and laid-back wine bar at the end of 2018. Here, everyone feels at ease, including wine-tasting beginners. Bringing together 15 Bordeaux appellations, this wine cooperative presents the wines not by château but according to their tastes: fruity, mineral, full-bodied... An alternative way to approach wine, served by the glass from €3. Every Saturday, winegrowers gather to meet consumers and share their professional experiences. The bar also offers take-aways.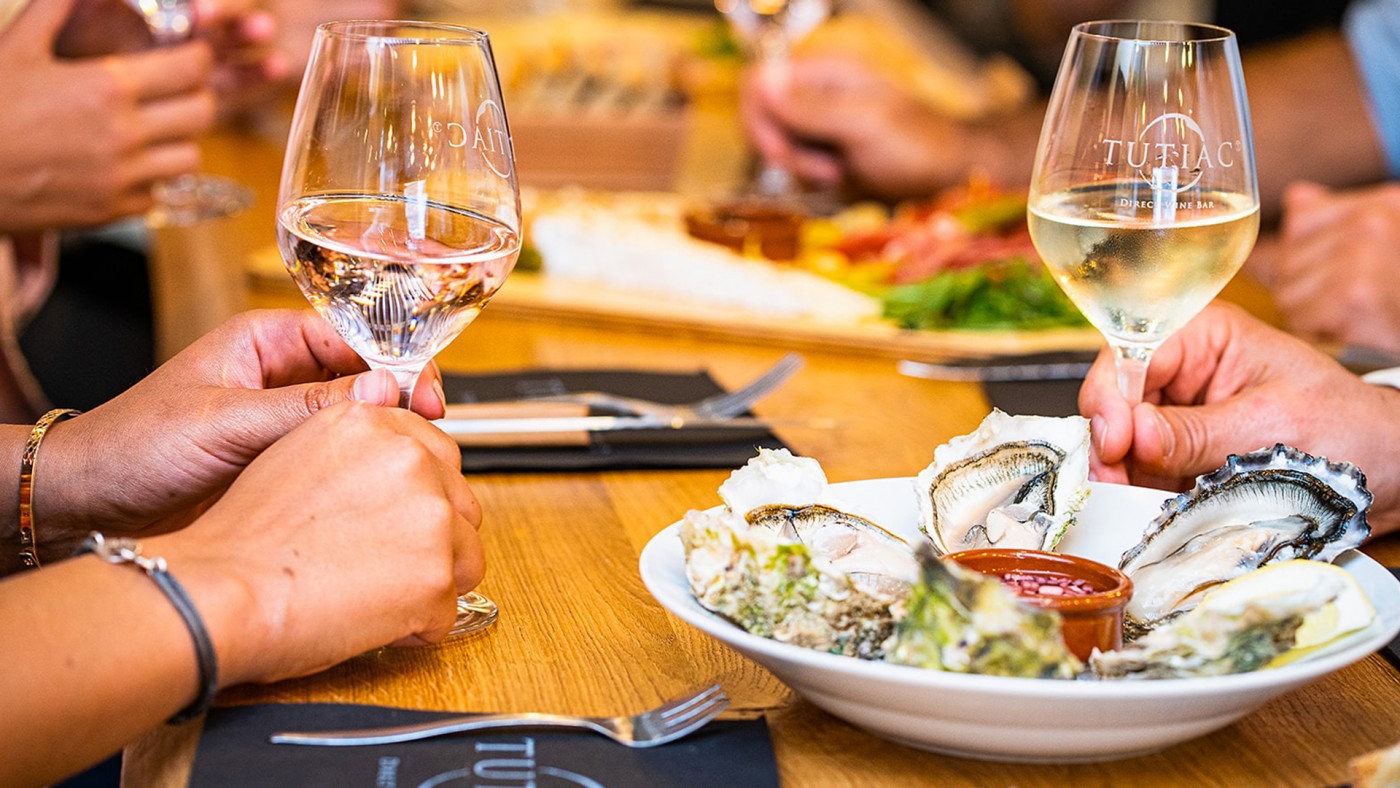 LEARN MORE
TUTIAC, le Bistro Vignerons, 
10 Place du Palais, Bordeaux, 
(+33) 05 57 88 22 42 
Au Bon JaJa
Self-described as a refreshment bar and bistro, this wine bar is recognisable by its pink neon sign that immediately sets the tone. Inside "Au Bon Jaja",  the atmosphere is good-natured and friendly. Here, the owner doesn't beat about the bush to serve quality wines, be they natural, organic, or biodynamic. Arnaud has carefully selected wines from Bordeaux, but especially from the Loire and Burgundy regions and is never short of anecdotes on the bottles that adorn the shelves. To earn your right to taste wine, you will have to eat, which is not insurmountable when you look at the menu. Fried organic eggs with grated truffle, herring with potatoes and olive oil, and creamy "galabart" pudding can be enjoyed in good company, "with a good bottle from under the counter"!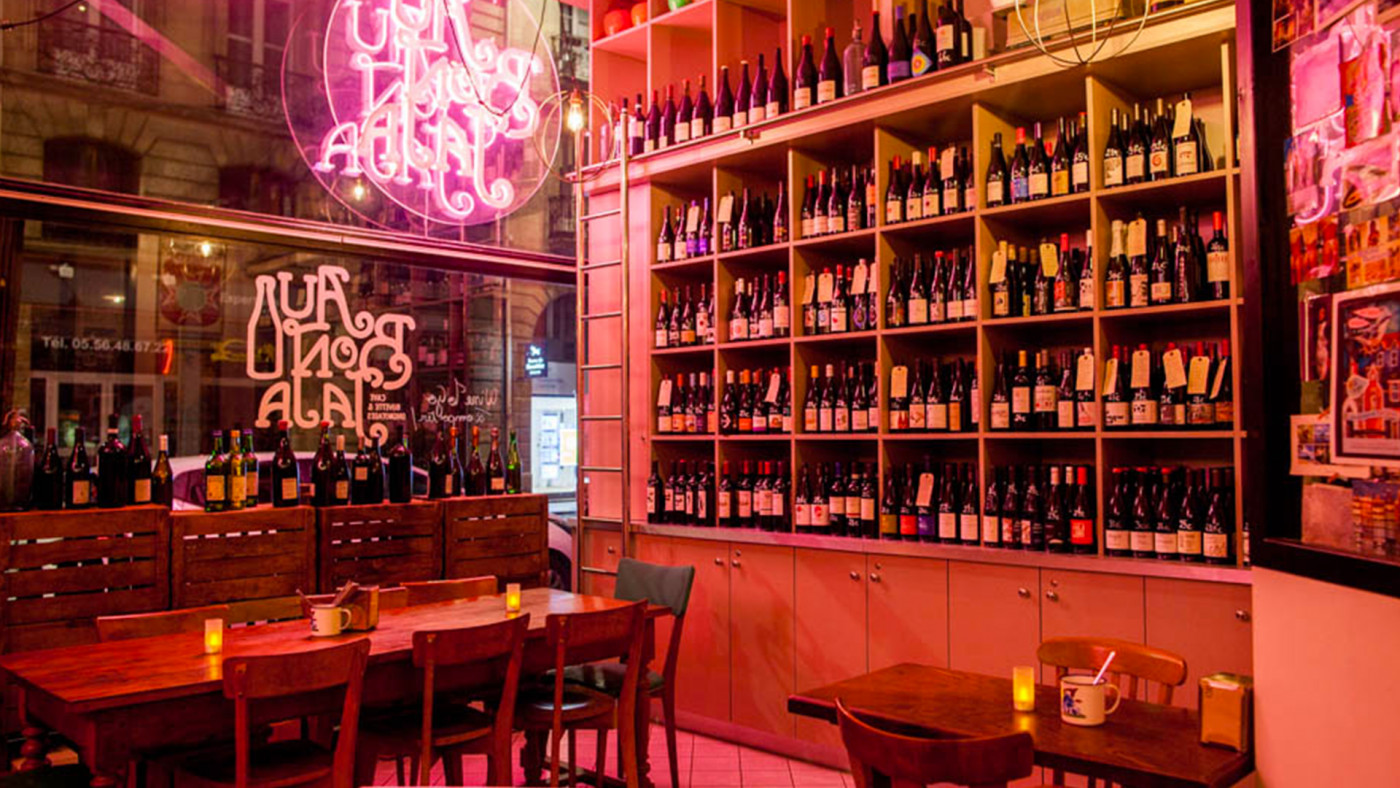 LEARN MORE
Au Bon JaJa, 
4 Cours d'Alsace-et-Lorraine, Bordeaux, 
(+33) 07 68 40 35 06 
Le Bar à Vin
Soberly named "Le Bar à Vin" (The Wine Bar), this wine bar is all but ordinary. As you enter on the ground floor of the Maison du Vin de Bordeaux, you'll be stunned by the magnificent interiors. Established in an 18th-century building opposite the Grand Théâtre, this wine bar has been entirely renovated by architect Françoise Bousquet. Exuding an elegant and intimate atmosphere, the bar features contemporary furniture, as well as a beautiful tapestry by Marc Saint-Saëns on the theme of the vine. The wine list, frequently renewed, is entirely dedicated to Bordeaux wine and its many appellations. The sommeliers will gladly guide you in your choice by asking you a few questions to know your tastes. Wines are served by the glass only.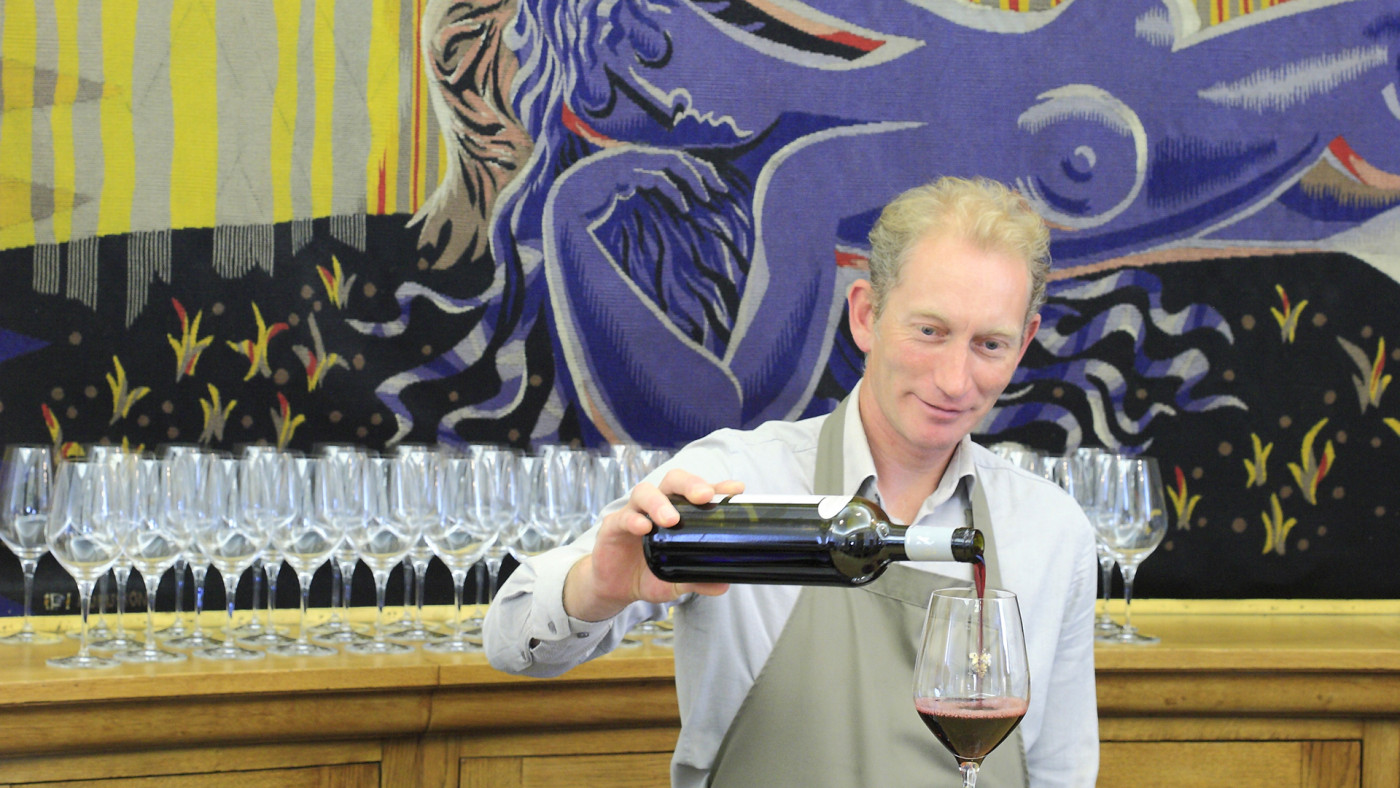 LEARN MORE
Le Bar à Vin, 
3 Cours du 30 Juillet, Bordeaux, 
(+33) 05 56 00 43 47 
Vins Urbains
Despite its relatively small size, Vins Urbains offers a wide selection of 500 mainly French wines, 30% of which come from the Bordeaux region. Leaning against the zinc counter or seated in the vaulted room downstairs, you can also choose from a selection of about fifteen wines by the glass, which changes every week. The staff is never short of generous, expert advice. Don't miss the croque-monsieur with white truffle, a favourite among the snacks offered to accompany the drinks.
LEARN MORE
Vins urbains, 
27 Rue des Bahutiers, Bordeaux, 
(+33) 09 52 19 09 37