Summer in Bordeaux – between the city, the vineyards and the ocean
We don't like to brag, but Bordeaux has been the place to be for a few years now! The vineyards, the river, the ocean, the peninsula, all within reach via train, car or bike. Bordeaux boasts an incredibly unified architectural heritage, museums, exhibitions and excellent restaurants… It's not too hard to see why, with all of the propositions below, from among thousands of others, Bordeaux has seized first place as the favourite summer destination of the French!
Sea-horses
There's no doubt about it: Bordeaux is a city marked by history. Just a stone's throw from the tourist office, the Monument to the Girondins is the historic, beating heart of the illustrious city, with its column rising high over the emblematic Place des Quinconces (one of the largest squares in Europe). 
Take the time to observe the 34 magnificent sculptures and jets of water found at the foot of the column! The powerful surge of the eight sea-horses is striking. Standing face to face across the same square are the statues of the city's most famous sons, Montesquieu and Montaigne, as a fitting symbol of Bordeaux: a city steeped in culture, and an open, welcoming and refined city!
Practical ! To discover Bordeaux in peace, consider the City Pass!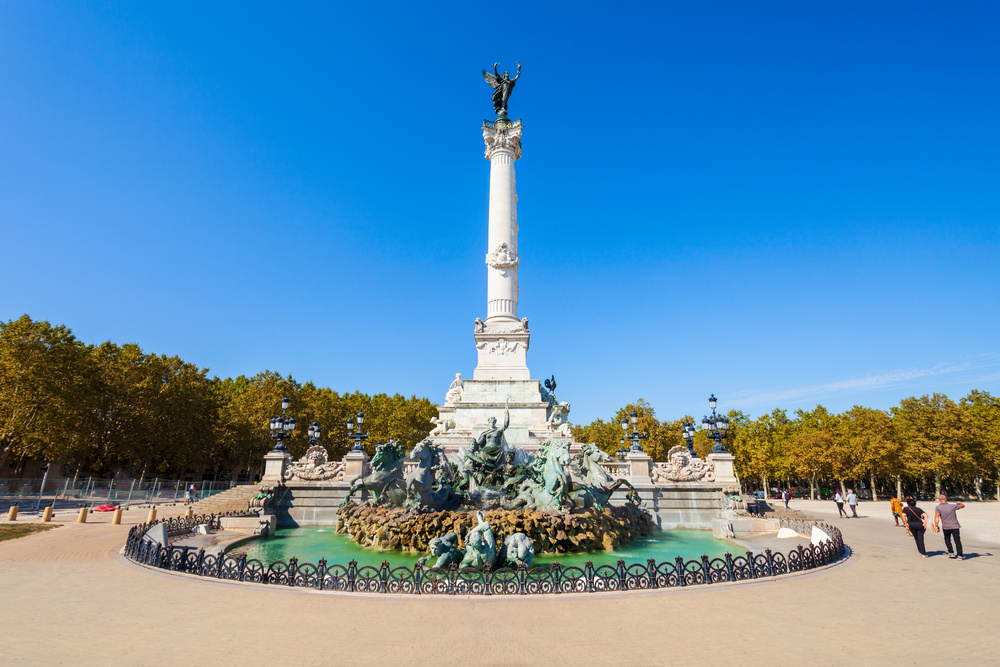 Two unmissable exhibitions this summer in Bordeaux
Holding up a mirror to Corto
Hugo Pratt's character has a real resonance with a port city such as Bordeaux, mostly thanks to his famous hero, the journeyman Corto Maltese. In an astonishing parallel, the Italian author's original drawings, plates and watercolours echo ethnographic objects borrowed from collections at Le Musée d'Aquitaine, other French and foreign museums and private collections. Follow the scenography over the ocean, along Asian routes, through the Amazon, to an Africa of masks and warriors, sun people, Indians, the far North, Venice… Corto Maltese has dropped anchor in Bordeaux until 15th August; drop by and salute him!
Hugo Pratt - Horizon Lines at the Aquitaine Museum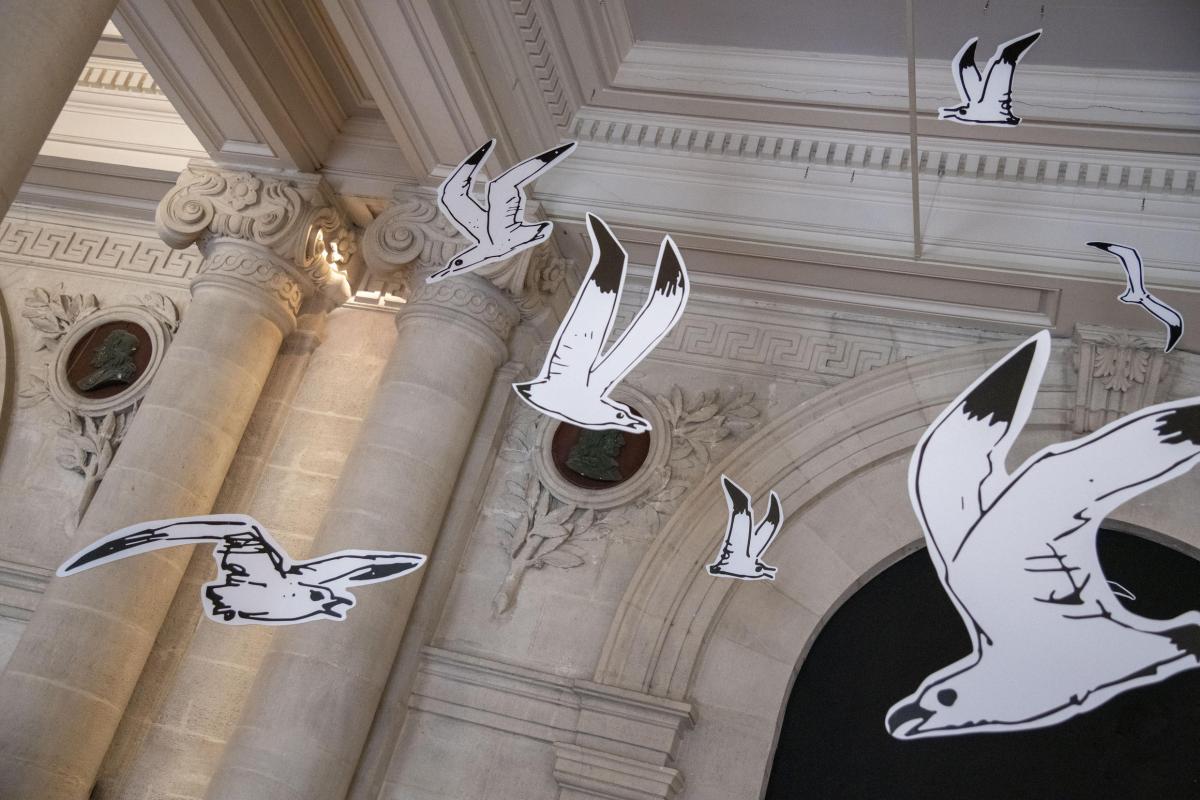 The Bristol School
Once again, we're talking about a dreamlike journey back in time, this time with Bordeaux's Galerie des Beaux-Arts, who had the wonderful idea of running an exhibition on the Bristol School of painters (1800-1840) until 17th October. While Bristol is a rich hub of creativity today, with artists such as Portishead and Banksy hailing from the South-Western English city, this collective of painters isn't quite so famous. Get to know this so very singular, so very British (and bizarre!) movement thanks to this collection of over 80 surprising works!
Absolutely Bizarre at Galerie des Beaux-Arts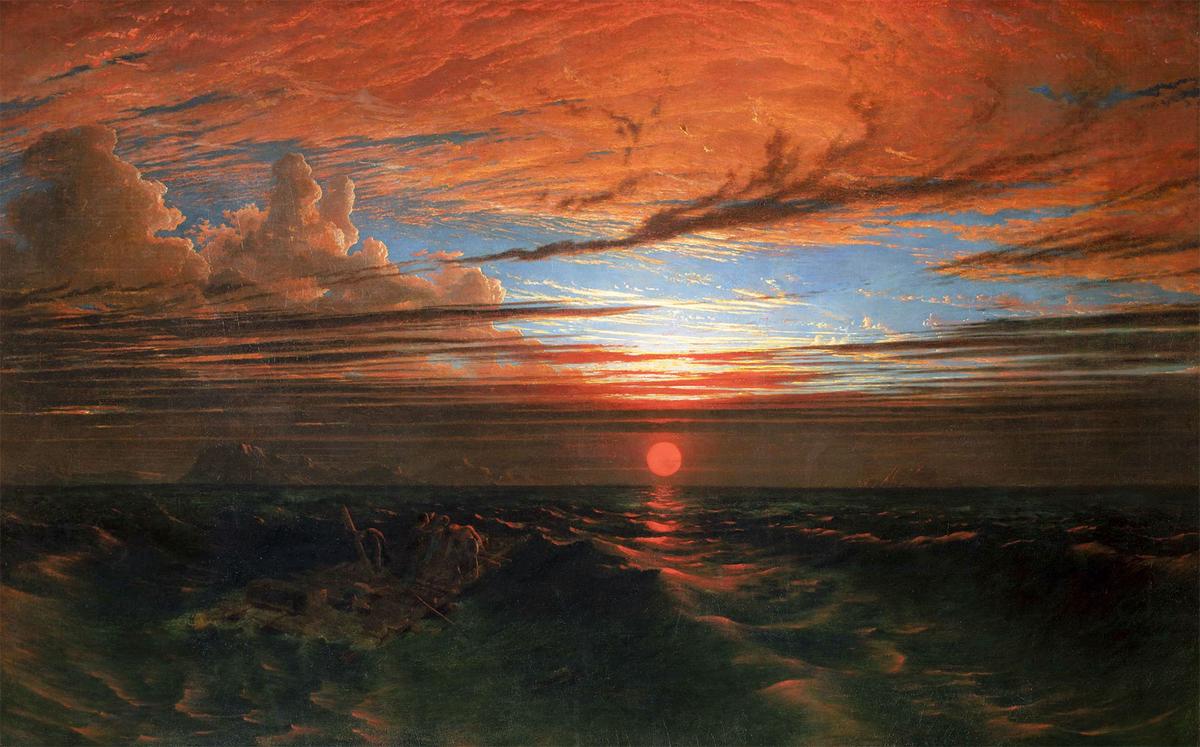 Foodie Street

Rue du Hâ takes its name from an old fort built by order of King Charles VII, but today it is home to a plethora of bars and restaurants that have recently opened, oozing modernity.
The delicate, fresh cuisine at Orta; the refined, sophisticated cuisine at Baston and its impeccable selection of natural wines; and the no-frills Bistrot Charabia… the horde of options provide foodies, vegans and all in-between with a feast for the tastebuds, catering for every wallet.
In sunny weather, you'd be forgiven for thinking you're in the South of France. Here the buzzwords are 'simplicity' and 'indulgence'.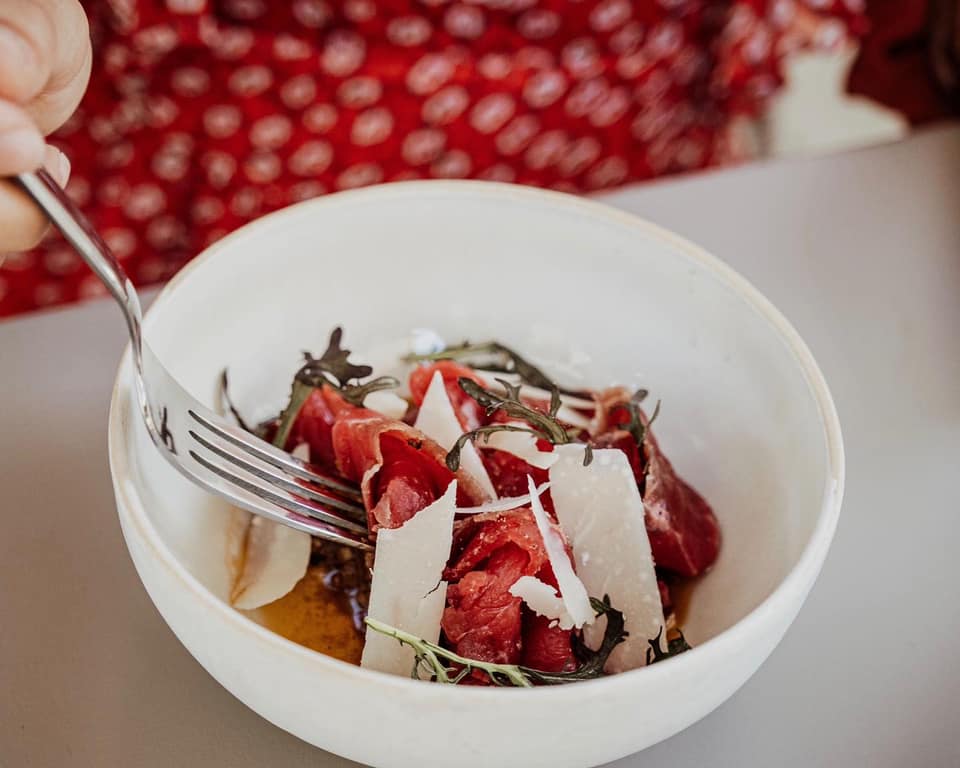 The belly of Bordeaux
The Marché des Capucins remains one of the locals' favourite Sunday haunts. It's a place full of colour and life, where you can grab a juice or something stronger and chat to locals and vendors who have already been there for hours, you can order your Sunday steak at Bistro Poulette or get a dozen oysters from Jean-Mi. The Capucins market is also a place of more exotic flavours: get the Reunionese dish "Rougail' from L'Escale 974 or a Tiro Pita from Elliniko… Whatever you choose, Pierre's wine stall is the place to pick up some lovely (organic!) wine for your Sunday meal! We're telling you, this is a must!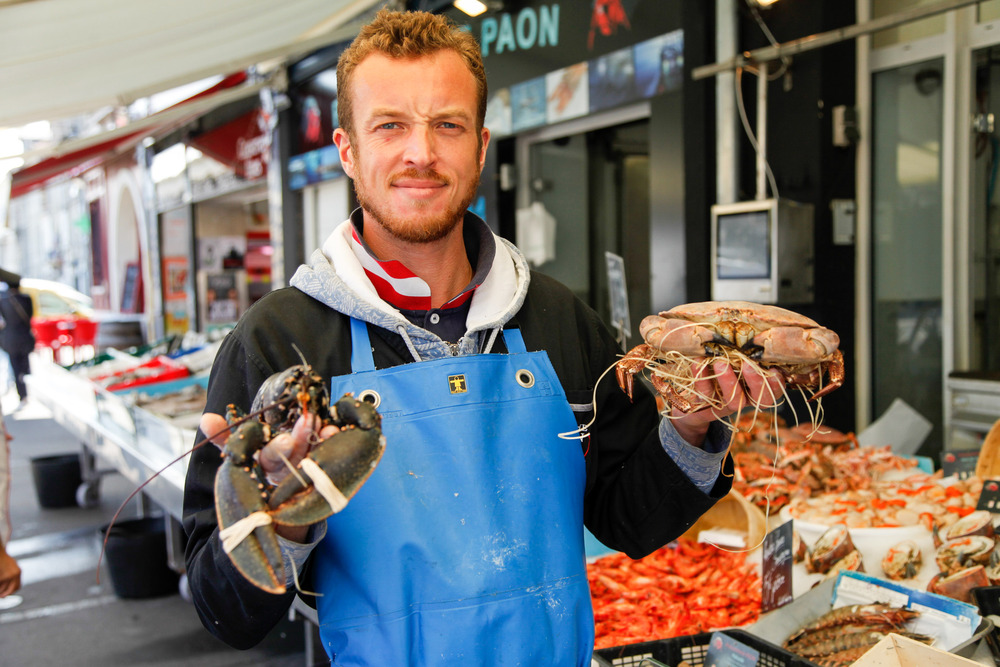 Arcachon Bay by train
Head out to Arcachon Bay the environmentally-friendly way, taking a train from Bordeaux Saint-Jean train station!
As part of a zero-carbon, zero-stress and zero-fatigue day, enjoy swimming in the bay, eating seafood and ice pops: and all just one hour away from the Gironde capital. Trains leave from Bordeaux Saint-Jean every hour from 8.35am onwards.
Throughout the summer you can go and walk around fashionable Arcachon, tuck into some oysters at Le Café de la Plage or try the pastries at the Guignard bakery.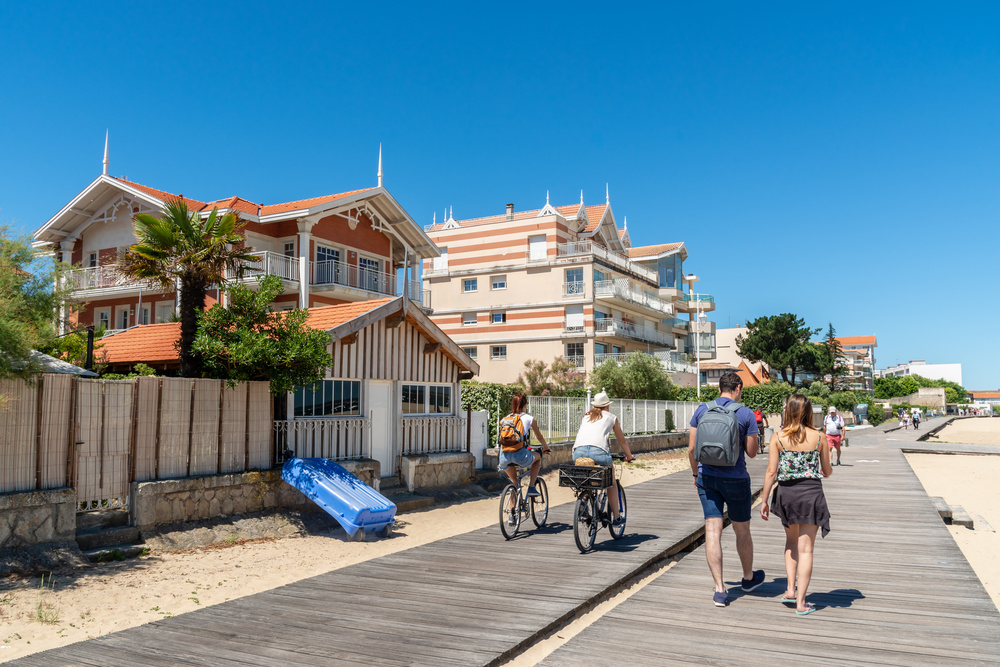 With your feet in the water…
People from the Gironde region are so very attached to this peninsula, and with good reason. Cap-Ferret is made up of 10 villages, each with its own character.
The exceptional geographical location means that you have a 360° panoramic view with the tip ("la pointe") of Cap-Ferret and its lighthouse to the north, the Dune of Pilat to the east, and the infinite ocean out west.
Options for dining almost with your feet in the water are plentiful, such as Le Petit Chenal, La Cabane du Mimbeau and much more! You're sure to be re-invigorated by the sea breeze and the beautiful landscapes!
More details on Lege-Cap-Ferret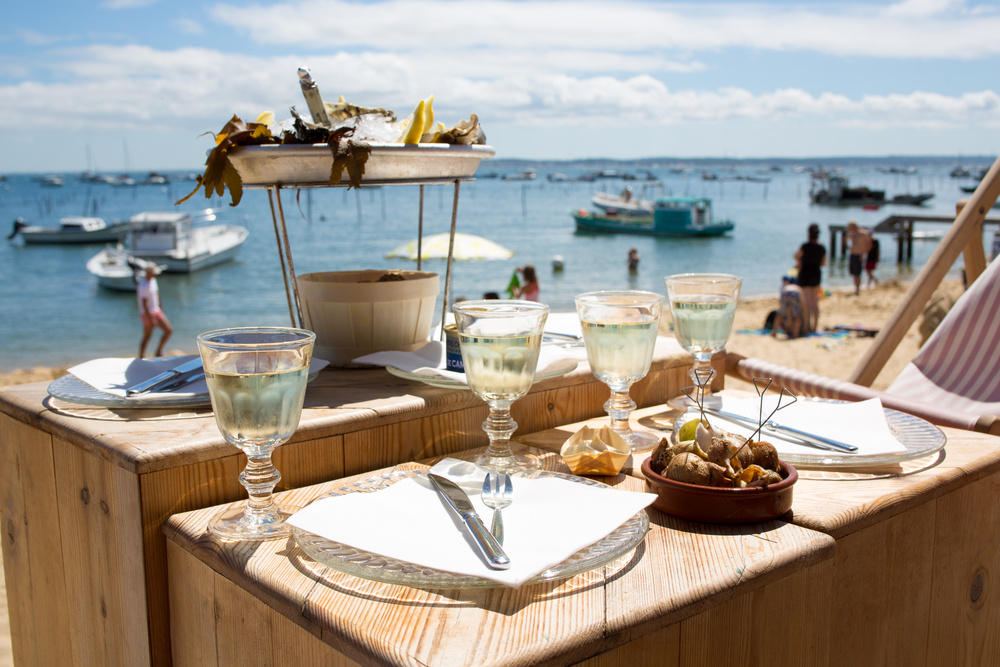 Secret spot
Le Porge, the closest ocean beach to Bordeaux, was the secret spot for Bordeaux surfers for a long time… until word-of-mouth put an end to that!
The surf school at Le Porge offers a great, professional learning experience for surfing, longboard surfing or body surfing. SkeepSkool lies in a perfectly preserved and calm natural space, 40 metres north of the street of shops next to the Le Porge's central beach.
Welcome to Le Porge: now it's time to shred like a pro!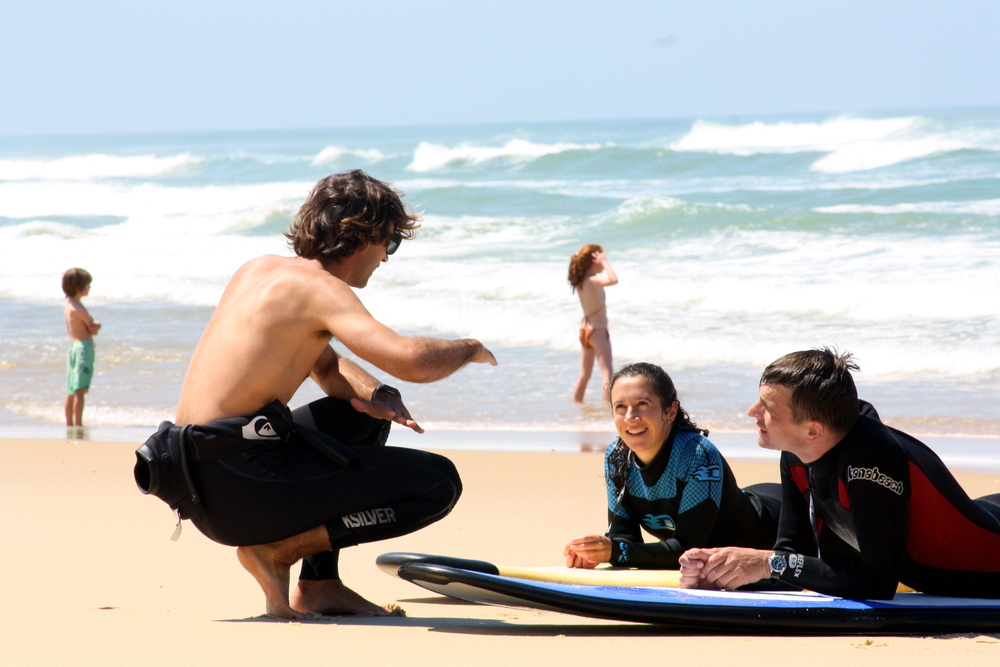 Sleep at Château Chasse-Spleen

Around thirty kilometres from Bordeaux, Château Chasse-Spleen is an estate that is (almost) entirely dedicated to contemporary art, demonstrating the most beautiful ways that art and wine intermingle.
Céline Villars-Foubet and Jean-Pierre Foubet have provided this famous Moulis-en-Médoc château with a contemporary art space, as well as three guest rooms facing south, with wide openings onto the terrace, where a concrete monolithic basin rises to meet you as part of a metallic canopy full of geometric forms.
Around the room, a rail ingeniously allows works from the Chasse-Spleen collection to be switched for others according to one's desire on any given day. Chasse Spleen's winery also produces a delicious white wine, which you can taste under the arbour!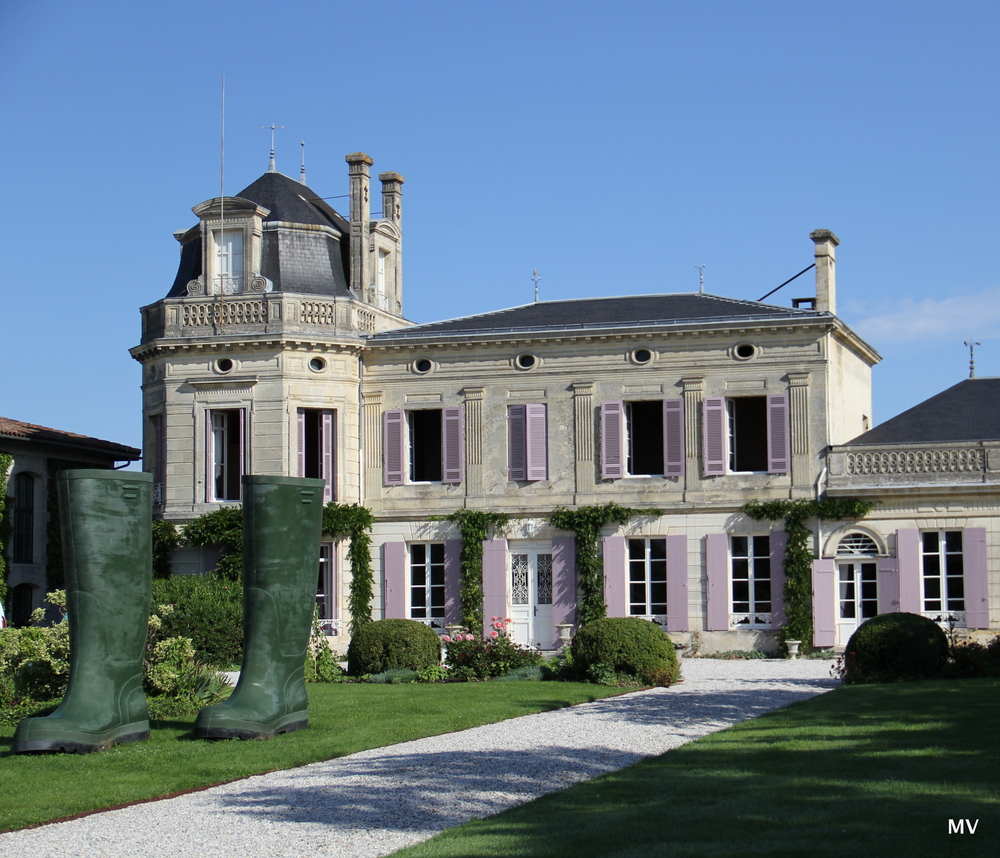 A nearby medieval treasure
Set off for Saint-Emilion… but think about your options! It's worth bearing in mind that you can go to this beautiful medieval village - filled with wine cellars - by train. It only takes thirty minutes from Bordeaux Saint-Jean!
It's a healthy and wise way to head out to this incredible spot, sitting above the Dordogne valley. A guided tour of this medieval treasure is a must, as it reveals plenty of secrets and surprises.
While, for most, Saint-Emilion is synonymous with rich, silky red wines, it's also a place steeped in history where you can shelter from the sun in the streets of this remarkable medieval village.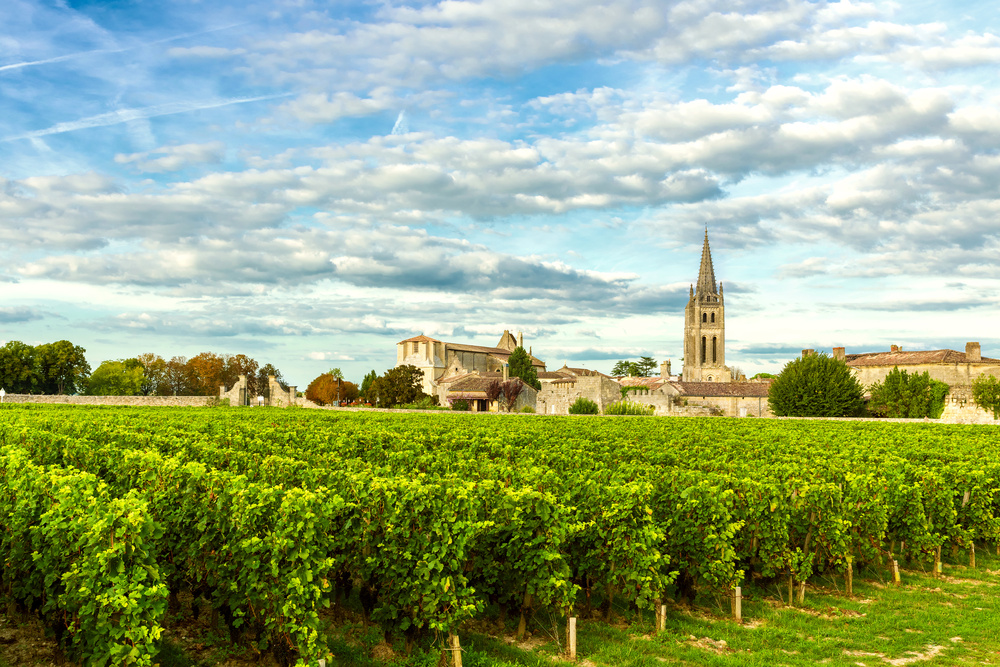 A vineyard, at lip's length!
Just a stone's throw from the Gironde capital, we'll take you out to see a winery where you will learn about the winemaking process by discovering the vat room, the cellars with all the barrels, etc... It's the perfect way to see for yourself the surroundings, the hardworking winemakers and family estates attached to the legendary name of Saint-Emilion.
This way you can taste wines from the right bank of the River Garonne, trying wines made using Cabernet Sauvignon, Merlot or even Cabernet Franc, and you can see with your own eyes vines growing in chalky or gravelly soils. In the space of an afternoon, you'll taste and feel the incredible diversity found in Bordeaux's wines and you'll discover one of the nicest medieval villages of the Gironde region. Are you tempted yet?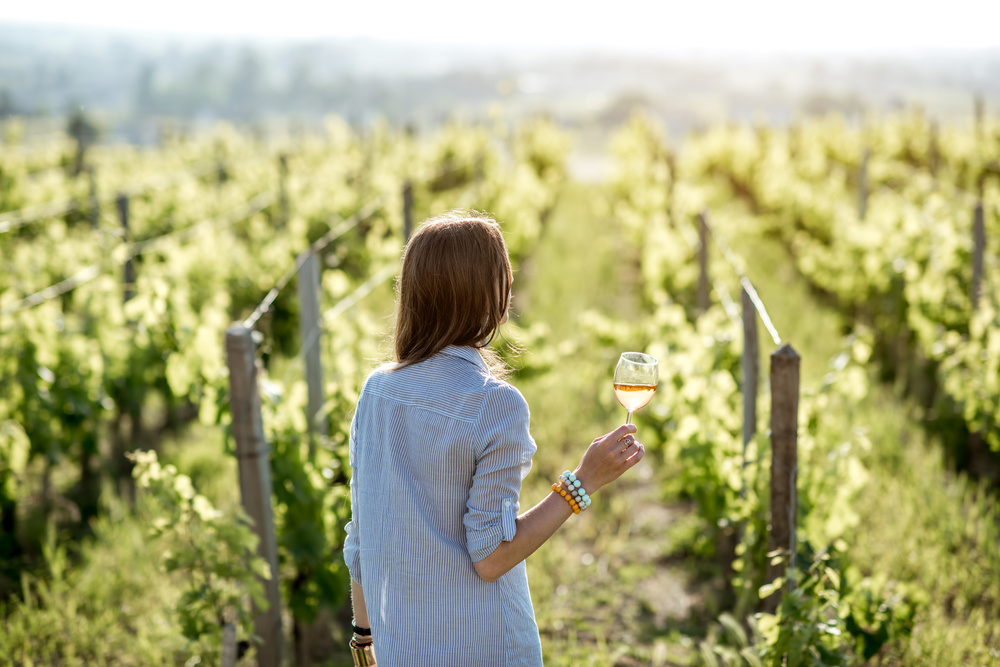 SUMMER HOLIDAYS IN BORDEAUX, STOCK UP ON IDEAS