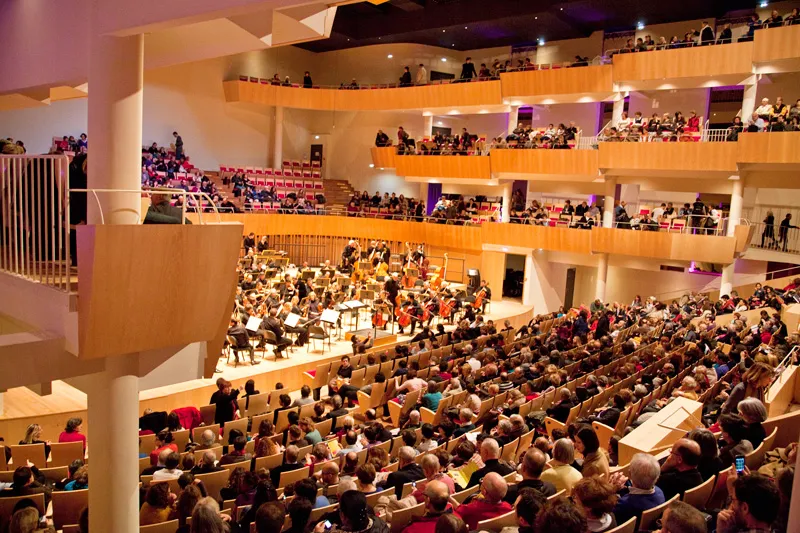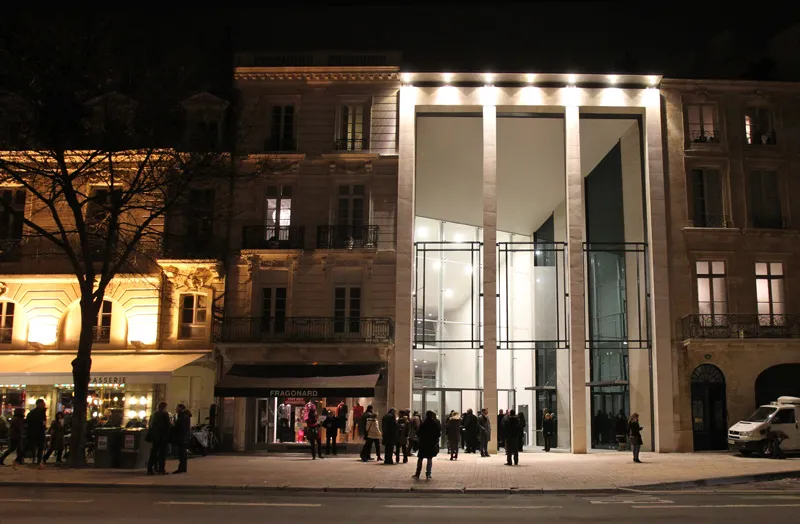 Auditorium de Bordeaux
Performed by the Bordeaux National Opera, programming develops musical offering in multiple directories: classical, jazz, world music ...
The strengths of the Auditorium:

- A pit for 120 musicians and a 220 m2 stage area which can accommodate the operas of Wagner or Strauss as contemporary operas requiring a large orchestra and a great scene.

- An exceptional closeness between the audience and the musicians: the balconies are closest to the scene, no viewer is more than 20 meters from the heart of the orchestra. The place left behind the balconies are like suspended in the air gives the public the impression of being surrounded by music.

The Auditorium de Bordeaux was designed by architect Michel Pétuaud-Létang.

Michel Pétuaud Létang has studied at the National School of Architecture in Bordeaux. In 1964, after having travelled around the world and having worked in japan (Tokyo) and in the USA (Chicago and Boston), he opens his office. He cares about modular projects from a simple structure for houses, offices and factories. In 1968, he's selected for represent the France at the Triennal of Milan. He has performed many work abroad : Libya, Senegal, Puerto Rico, Swiss, Spain etc. More recently, he realizes the Grand Hotel of Bordeaux & Spa and the Auditorium de Bordeaux.
Reserve
Auditorium de Bordeaux
9 cours Georges Clemenceau
33000 BORDEAUX