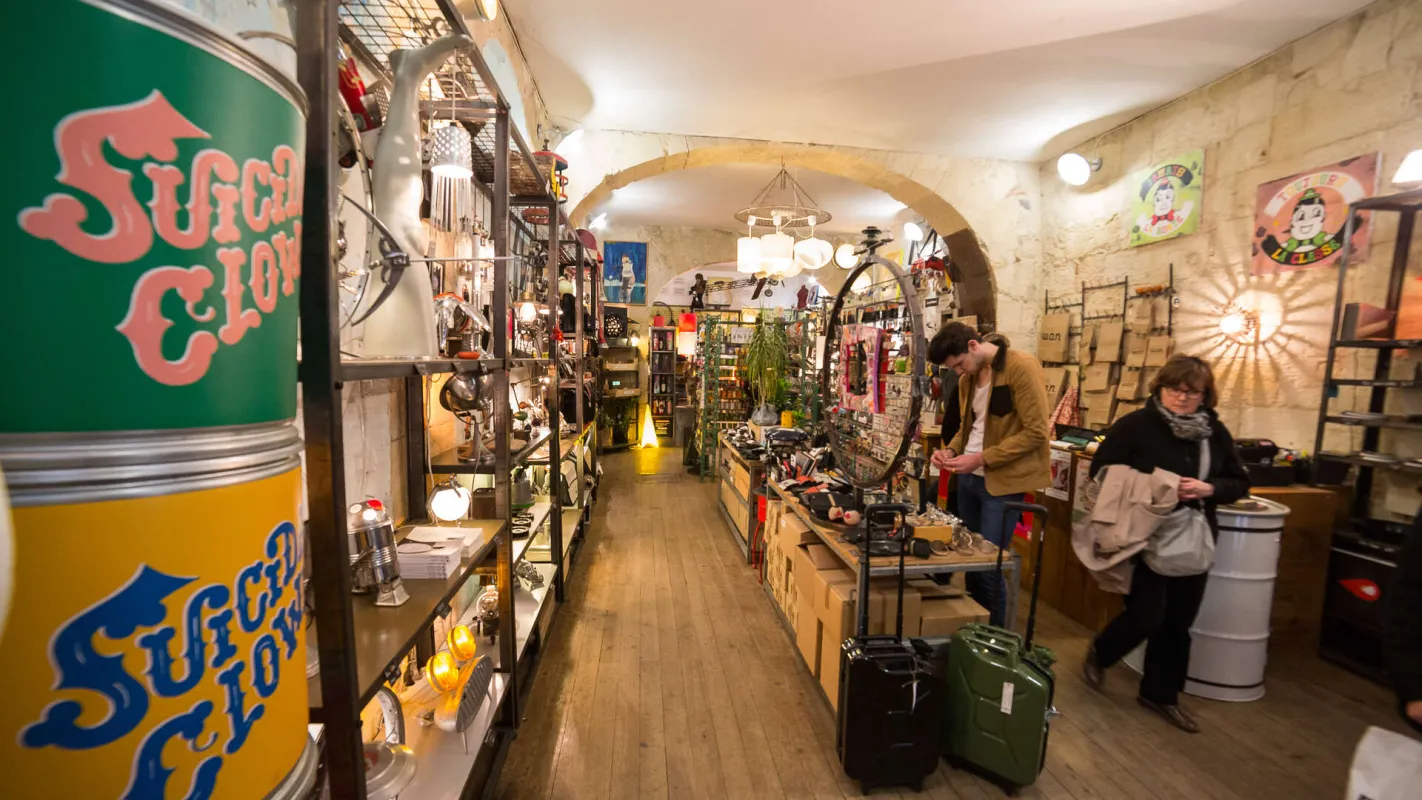 Tips for shopping "Made in Bordeaux"
Are you keen on bringing back home some beautiful souvenirs from Bordeaux? To help you enjoy an entirely local shopping experience, we have hand-picked a few designers and artisans who make up Bordeaux's brilliance. Discover our selection of shops and designs "made in Bordeaux".
DO YOU SPEAK FRANÇAIS ?
In the Chartrons quarter, Gaëlle and Maxime celebrate the work of French designers of clothing and accessories, natural cosmetics, stationery, tableware, delicacies, and more.
Their flagship product: the vintage-looking, locally made posters by Les Affichistes. Put Bordeaux in your living room!
93 rue Notre-Dame, BORDEAUX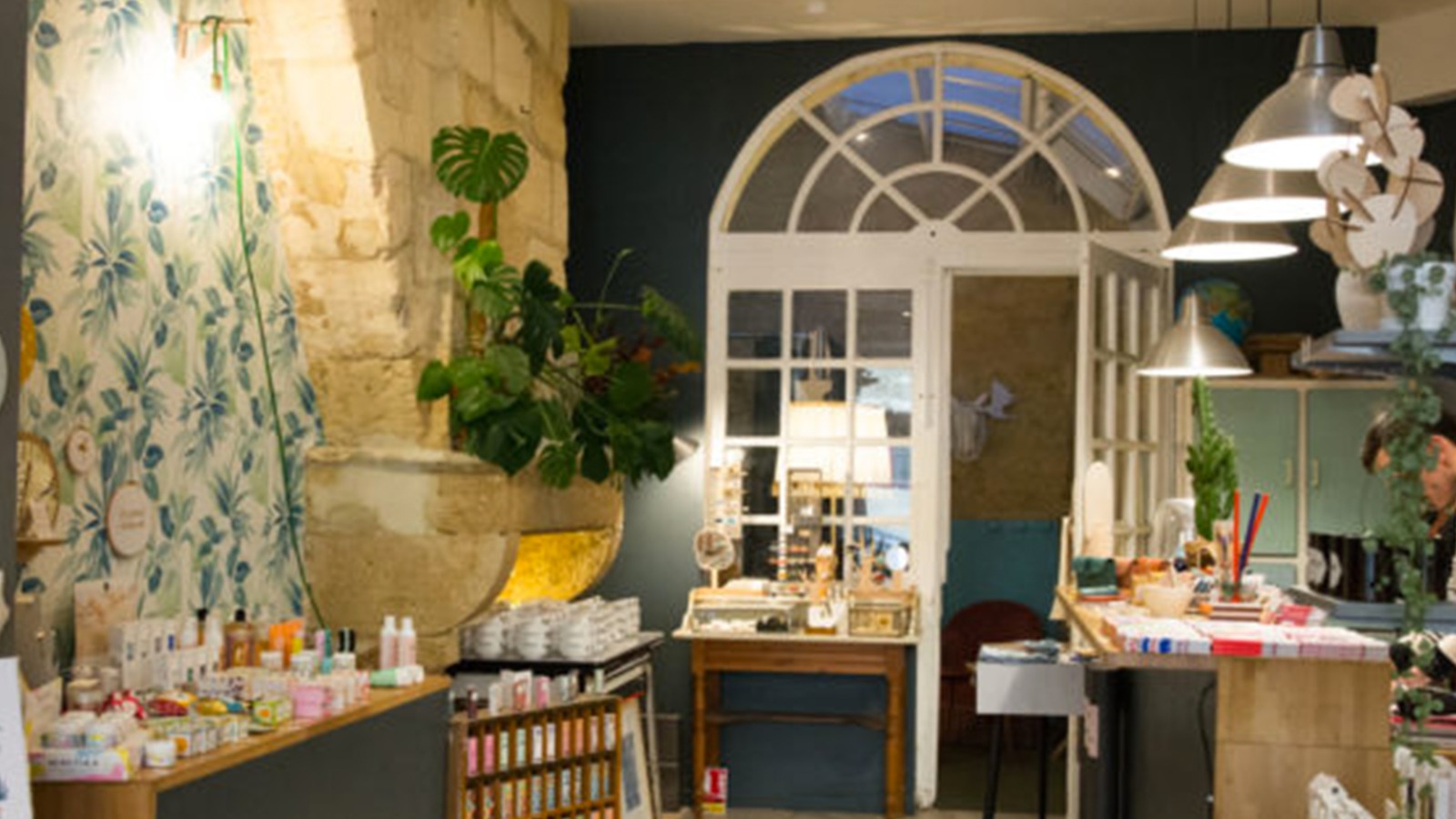 LE SHOP BORDEAUX
David chose to establish his Shop Bordeaux not far from Stalingrad Square. The boutique is filled with an array of original, offbeat, and unique decorative objects found and hunted by David. One thing is for sure, you won't find the same gifts there as elsewhere!
The flagship product: illustrations by local artists honouring the city of Bordeaux, including works by Ita Duclair.
36 rue de la Benauge, Bordeaux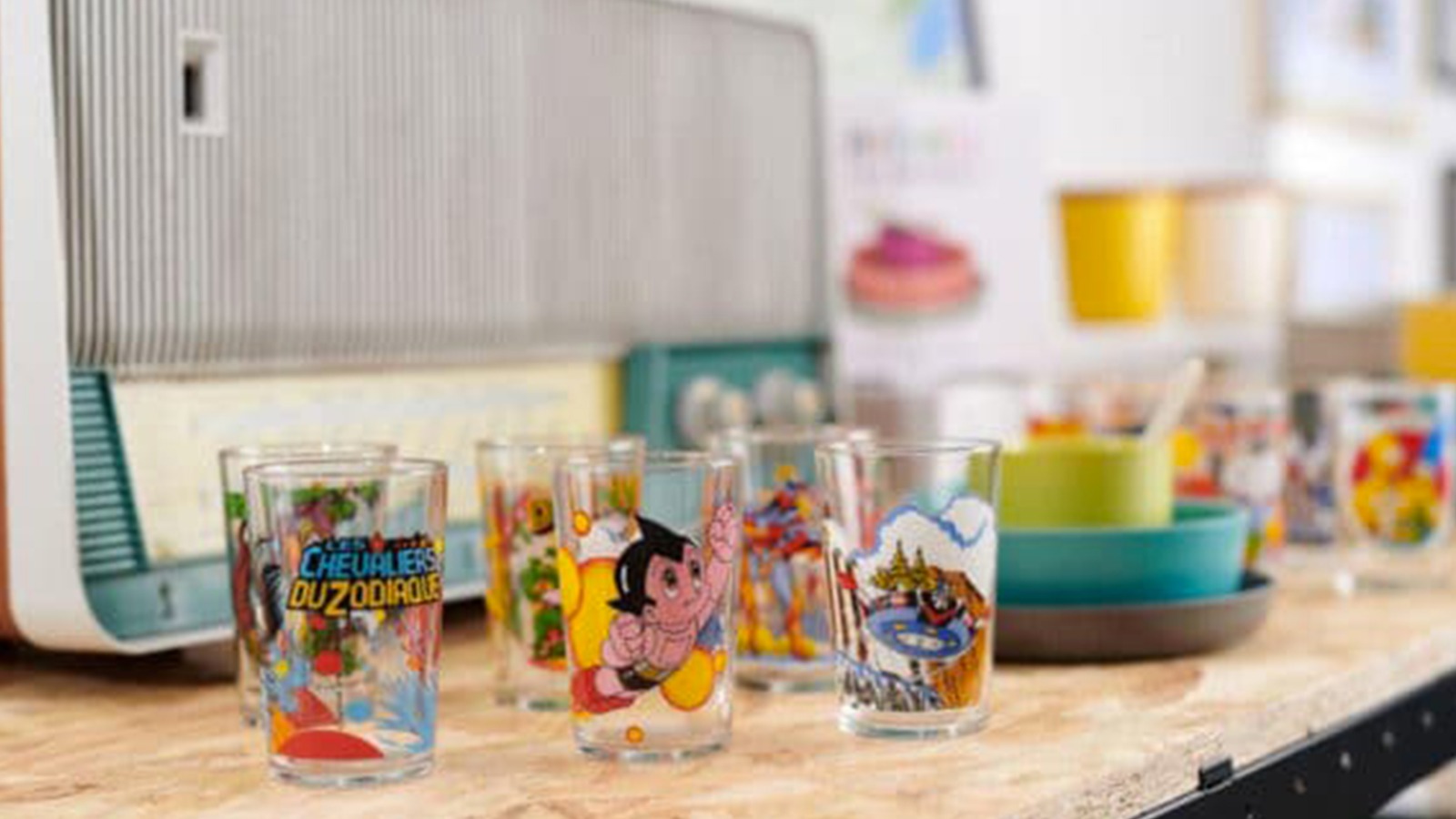 SERENDIPITY
Claire is fond of pretty things (and gadgets, too). So much so that she has opened a boutique! You'll find lots of original gift ideas to spoil your loved ones: jewellery, decoration, magazines...
The flagship products: the Carte à Gomar,  a customisable map of Bordeaux, and the les Succulentes de la Malice, succulents planted in found vintage cups and vases.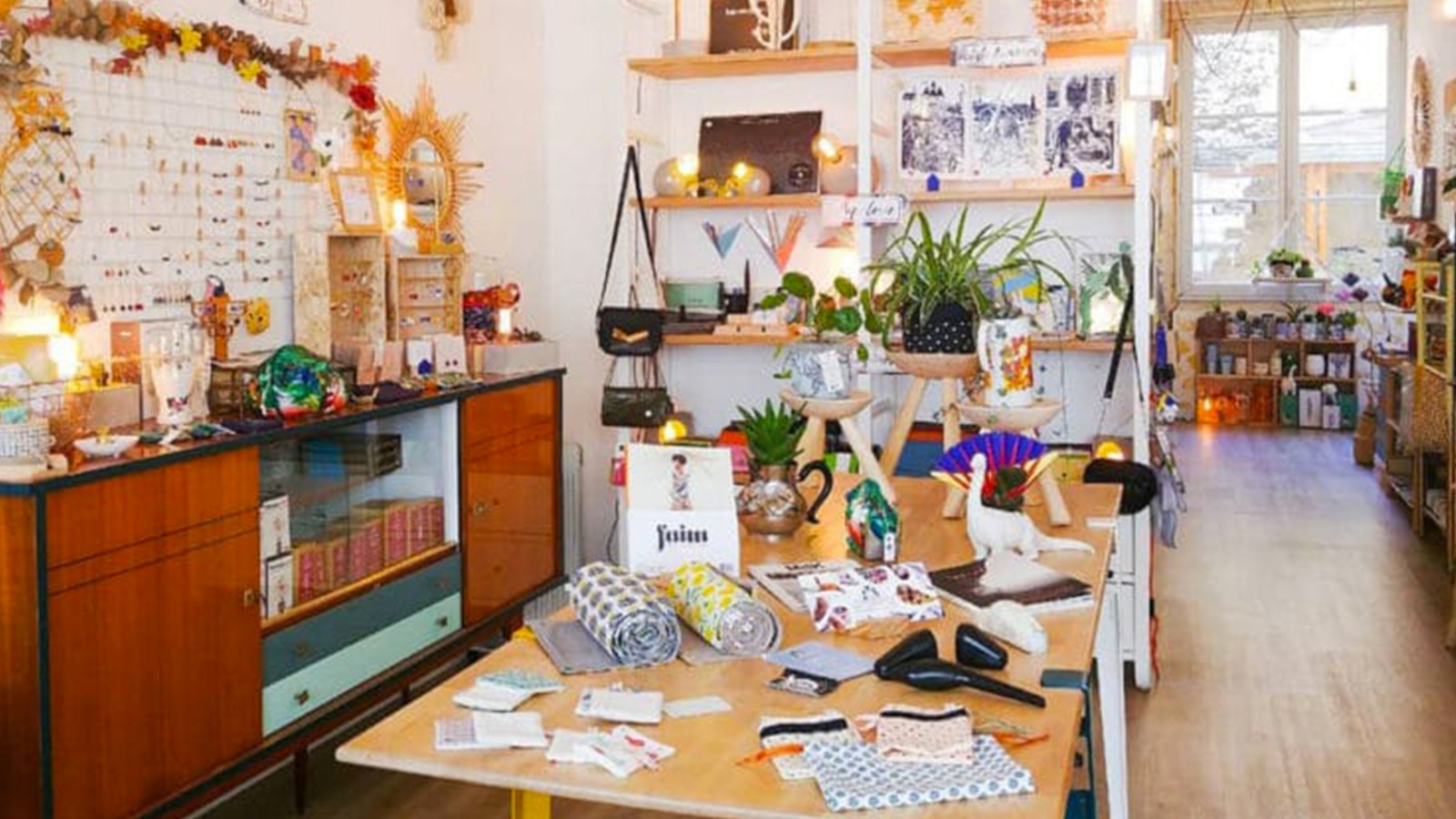 WAN
Charles too, is a "made in France" enthusiast. In his shop situated near the Place du Parlement, you will find zero-waste natural cosmetics, a range of clothes and accessories made to last, decoration, and more.
His flagship product: the Bordelaise sweet Bordelaise soy wax candles, which are natural, eco-friendly, and not harmful to your health!
1 Rue des Lauriers, Bordeaux 
COLLECTIF SPECIMEN
Just a stone's throw from the Grosse Cloche, the Specimen collective brings together the works of around twenty Bordeaux designers who promote craftsmanship and eco-responsible lifestyles. You may have trouble choosing amongst this dizzying array of creative gems!
The flagship product: vintage jewellery by  Laborantique, made from recovered vintage objects mostly found in garage sales. Each piece is unique !
11 Rue du Mirail, Bordeaux 
L'ÉCHOPPE DE LA LUNE
This delicatessen offers a carefully curated selection of Gironde-made products and tells you their story. A true food lover's den! Syrups and juices, liqueurs, preserves, teas, canelés, wine-flavoured salts... It's hard to resist all these tempting proposals!
The flagship product: whisky Moon Spirit, distilled in Bordeaux. Drink responsibly!
 
Hangar 18 quai de Bacalan, Bordeaux 
LA BOUTIQUE DE L'OFFICE DE TOURISME
The Tourist Office also offers local products and objects highlighting regional talent. Entrance is open to all, not just tourists!
The flagship product: because a little self-promotion doesn't hurt, don't miss the 'Un Air de Bordeaux' bicycle bells and mugs.
12 cours du XXX Juillet, Bordeaux 
FINDING HIDDEN CREATIVE SHOPS IN BORDEAUX
Cécile, who runs Agapi  (a shop specialised in lighting, decoration, etc.), has started "Le chemin de créateurs", a Facebook page that lists workshops-boutiques and designer events in the heart of Bordeaux. 
DE GRIMM
DE GRIMM is a French leather goods brand that has been making luxury handbags in Bordeaux since 1945.
A concept-store in the heart of Bordeaux's golden triangle, offering a selection of beautiful leather goods: handbags, clutches, satchels, small shoulder bags, luxury umbrellas, women's small leather goods, belts, office items and small leather gifts.