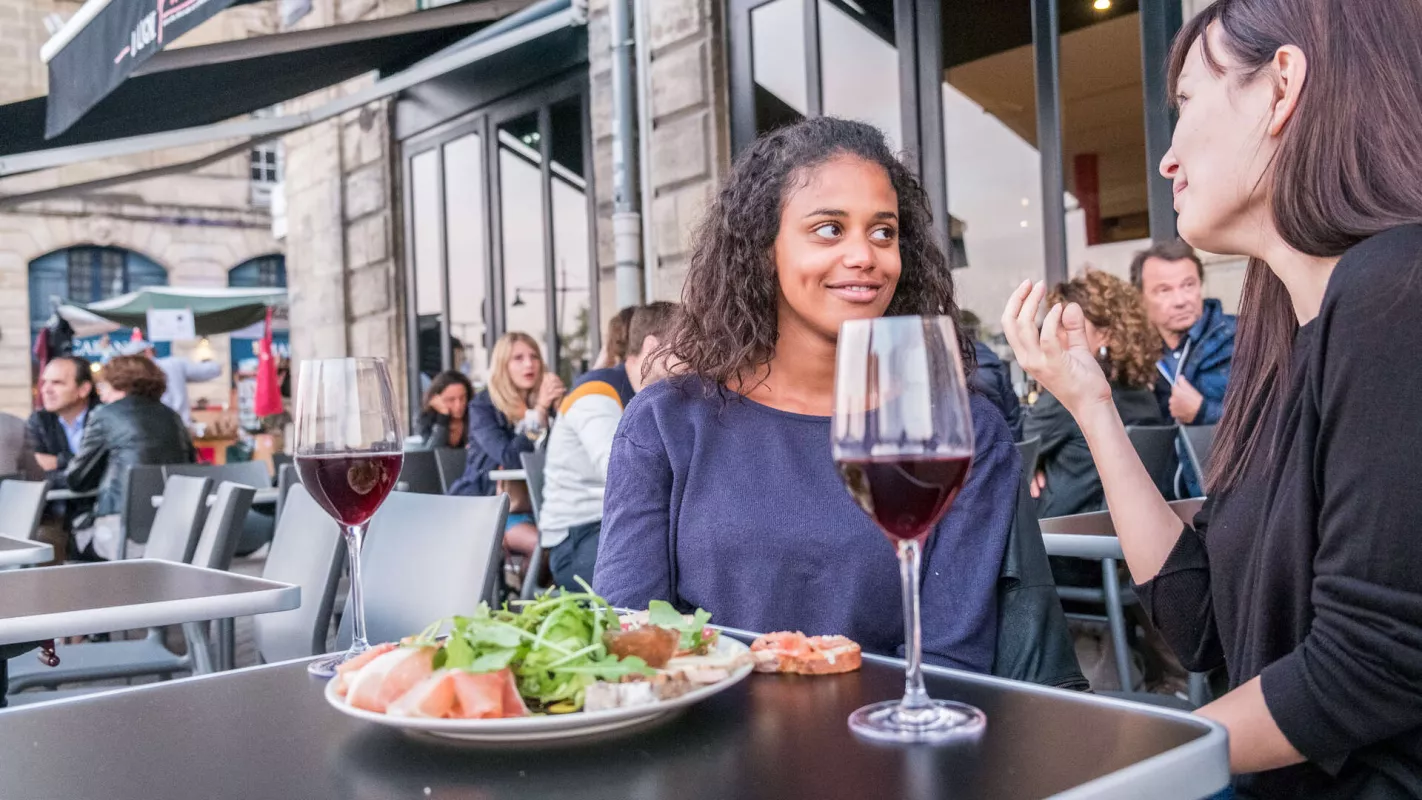 Our selection of Healthy restaurants in Bordeaux
It's no secret that Bordeaux is a haven for food-lovers. Home to a myriad of restaurants offering healthy, home-made cuisine, Bordeaux's food scene is all about paying tribute local products, sometimes organic, vegan or vegetarian, and often on short food supply chains. Some revisit the classics. Others take our taste buds on a journey. Discover our mouth-watering selection of gourmet restaurants, tested and approved.
Resto'O
This 100% organic vegetarian and vegan restaurant concocts delicious and generous dishes. In the hands of Slimane and Akane, the ingredients become a show for the taste buds. What's on the menu? "Croquettes made from cereals and potatoes; revisited samosa; lentil hummus; veganaise or a combination of umezu flavours; plum vinegar with roasted beetroot," announces Slimane in the manner of a ringmaster. Don't miss the signature Tofu, marinated with fennel seeds, garlic, onion, and sesame oil. It is toasted in the oven with gluten-free breadcrumbs that give it a pleasant crunch. It's a real treat!
 
16 Quai de Bacalan, Bordeaux
+22 (0) 9 52 36 71 38
Memes'Tra
At Memes'Tra, the menu changes every fortnight. Arcachon Bay oysters, pork and trout from the Pyrenees, locally-brewed beers… Memes'Tra's carefully crafted dishes are as delicious as they are respectful of the planet. Maxime and Leslie offer a "bistronomic" fusion cuisine that gives pride of place to local produce. "A Chef I used to work with once said to me: prepare whatever you feel like eating today. This principle stayed with me!" smiles Maxime, a Breton from the Basque Country. His cuisine takes you on a memorable culinary journey. Try, for example, his lightly smoked pollock accompanied by soba noodles, sautéed vegetables, dashi broth, and sea asparagus.
249 Cours de la Somme, Bordeaux
+33 (0)5 56 75 55 72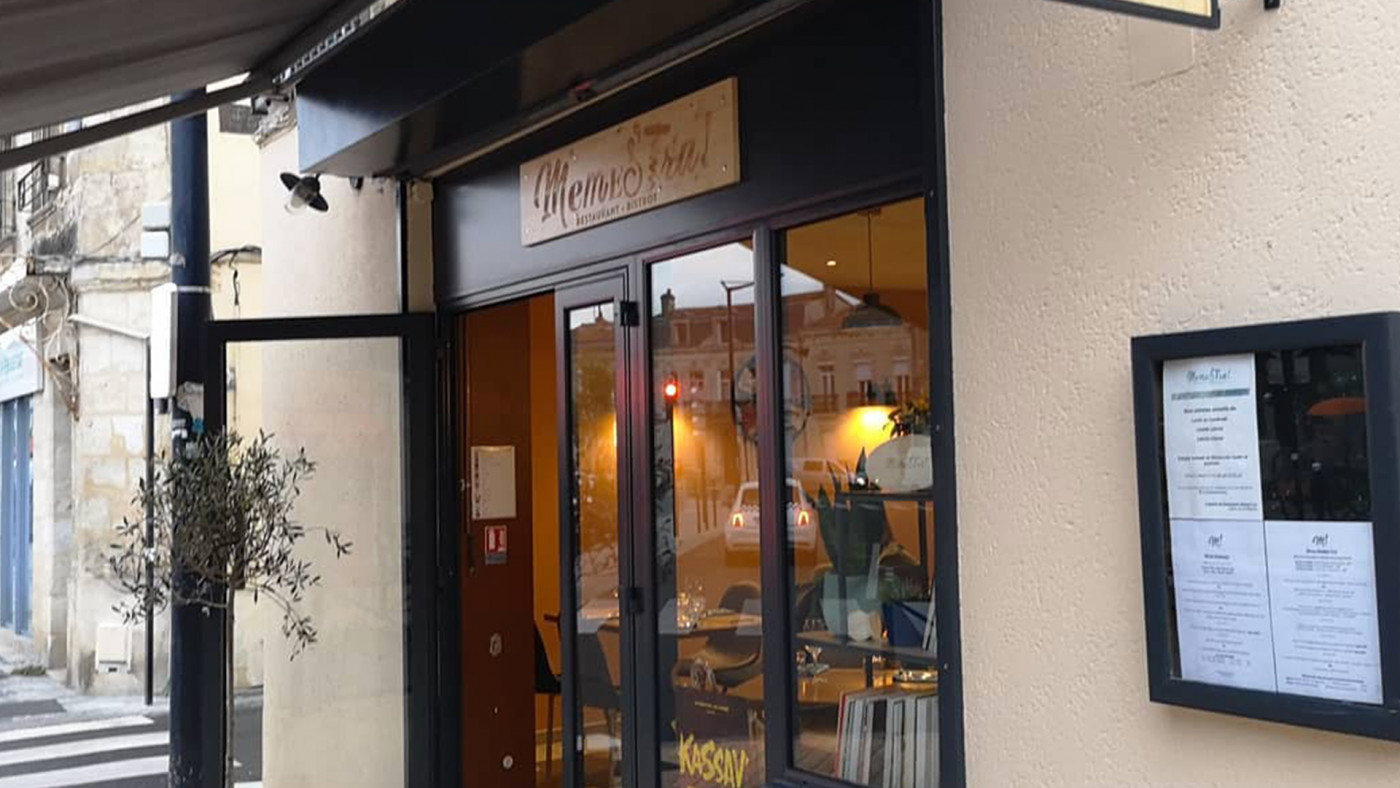 Le P'tit Chez Moi
This simple, accessible, and gourmet restaurant situated rue Notre-Dame ticks all the boxes. Stéphane, the owner, puts his good humour at the service of homemade vegan products concocted with fresh, seasonal, and local organic produce. What more could one ask for?! Enjoy, for example, vegetarian and gluten-free waffle topped with Caesar salad, or chilli sin carne empanadas on the take-away menu. The restaurant offers self-service by weight: you only pay for what you eat! This eco-friendly approach avoids food waste and allows small appetites to still have a little room to indulge in delicious desserts.
46 Rue Notre Dame, Bordeaux
+33 (0)5 56 06 47 56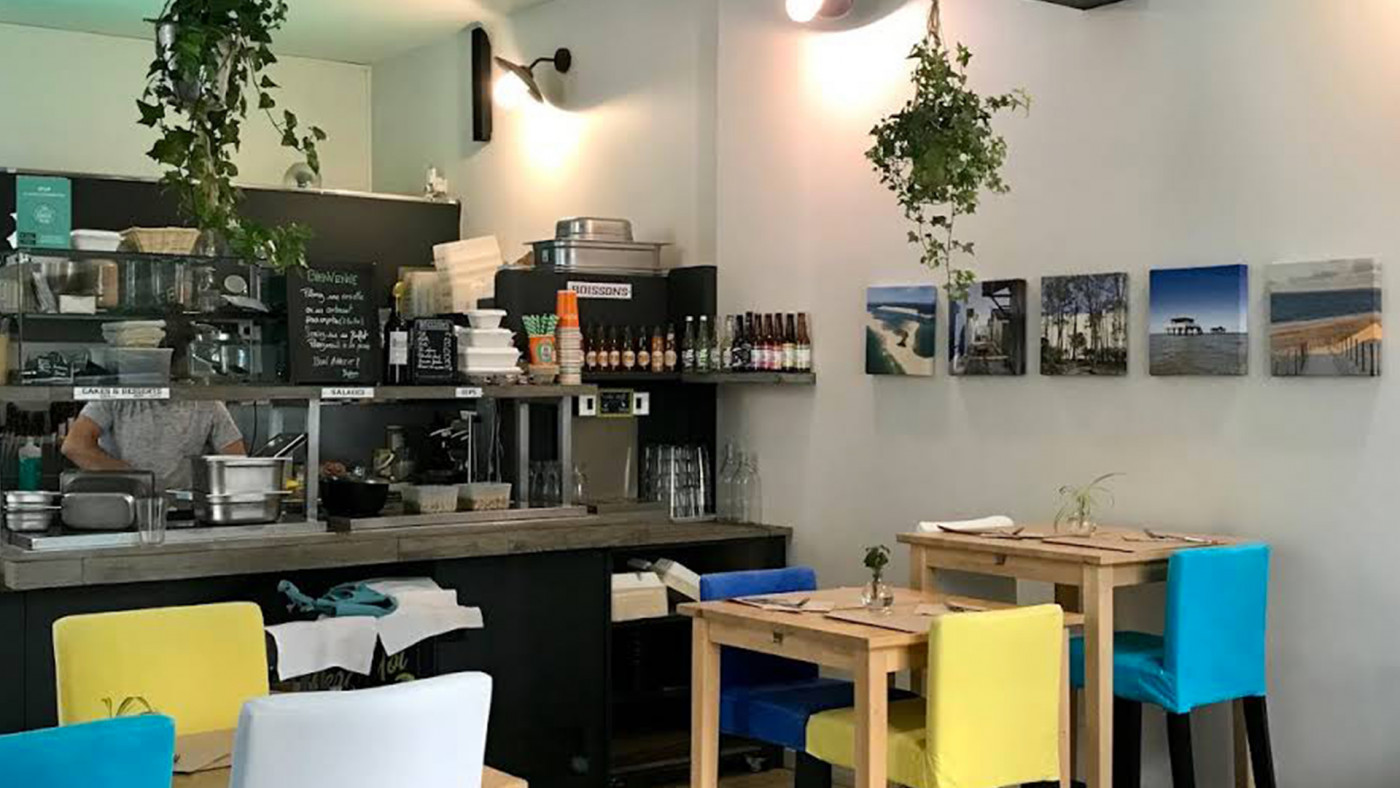 Massa
Eating on the run when you're a vegetarian isn't always easy! At Massa, the lunch break bursts with taste, flavours and colours! Massa is run by three Chefs known for the Miles and Mampuku restaurants. "Massa," which means travel in Hebrew, keeps its promises: the tangy taste of sumac or the spicier taste of schug or guindillas (green Basque chillies) warms the senses and awakens the taste buds. The chickpeas are organic, as is the flour used in the pitas made every day and supplied by the Moulin du Courneau, in the Gironde region. For dessert, discover the vegan sesame ice cream, sprinkled with date, coffee, or pistachio syrup. Yum!
36 Rue des Ayres, Bordeaux
+33 (0)5 47 47 89 42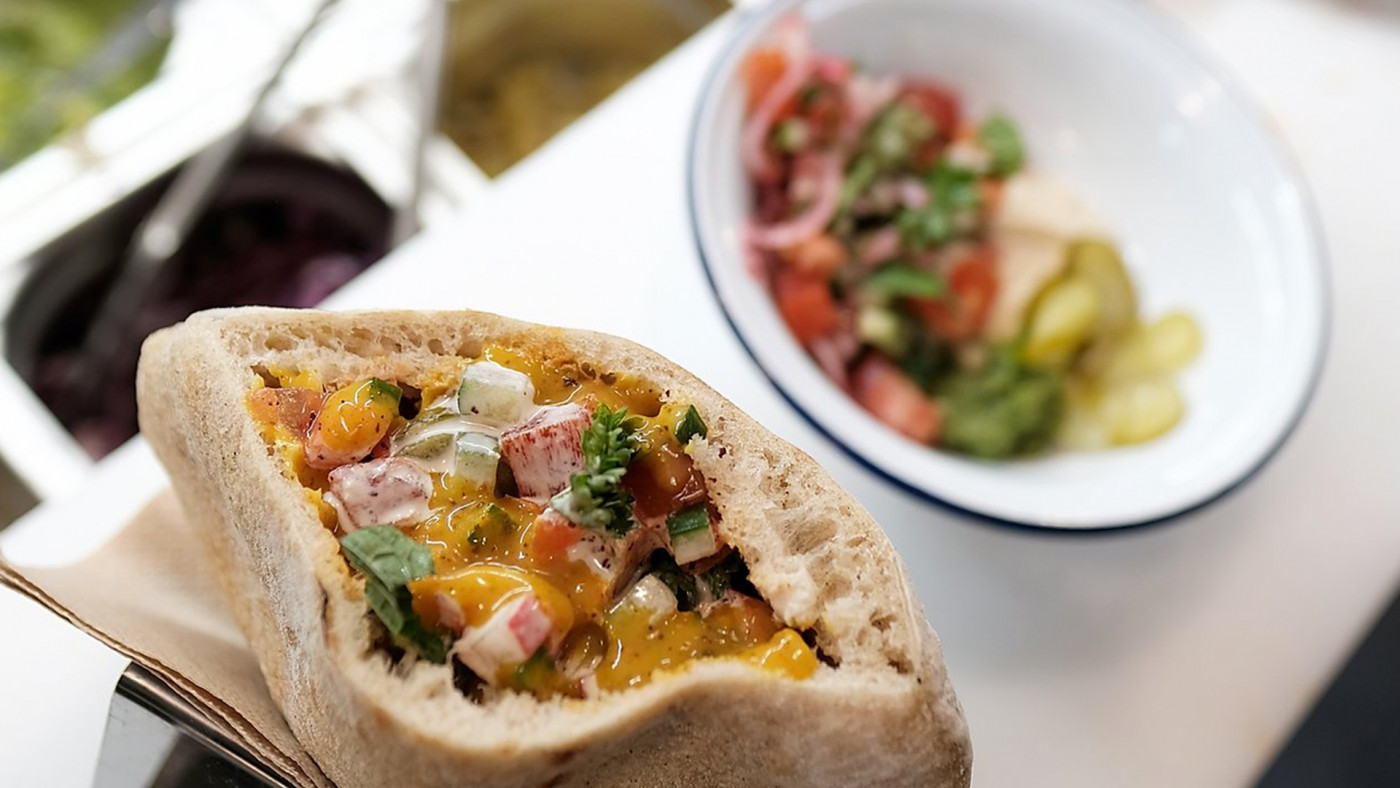 BioBurger
Once in a while, we all crave for a burger. At this restaurant situated just opposite the UGC Cinema, you will find 100% organic hamburgers (with 80% of ingredients produced in France). The burgers come in two versions: either meat-based (French beef) or vegetarian (a tofu steak produced in the south of France). The veggie option is also included in the children's menu. The Gouda cheese comes from Mayenne, the potatoes from the Hauts de France, and the brioche bread from Maine et Loire. As for sodas, lemonades, ginger ales, or iced teas, they are all made in Agen. The packaging is 100% compostable and composted. It's simple and tasty. And it makes us wonder why it didn't exist before. 
12 Rue Georges Bonnac, Bordeaux