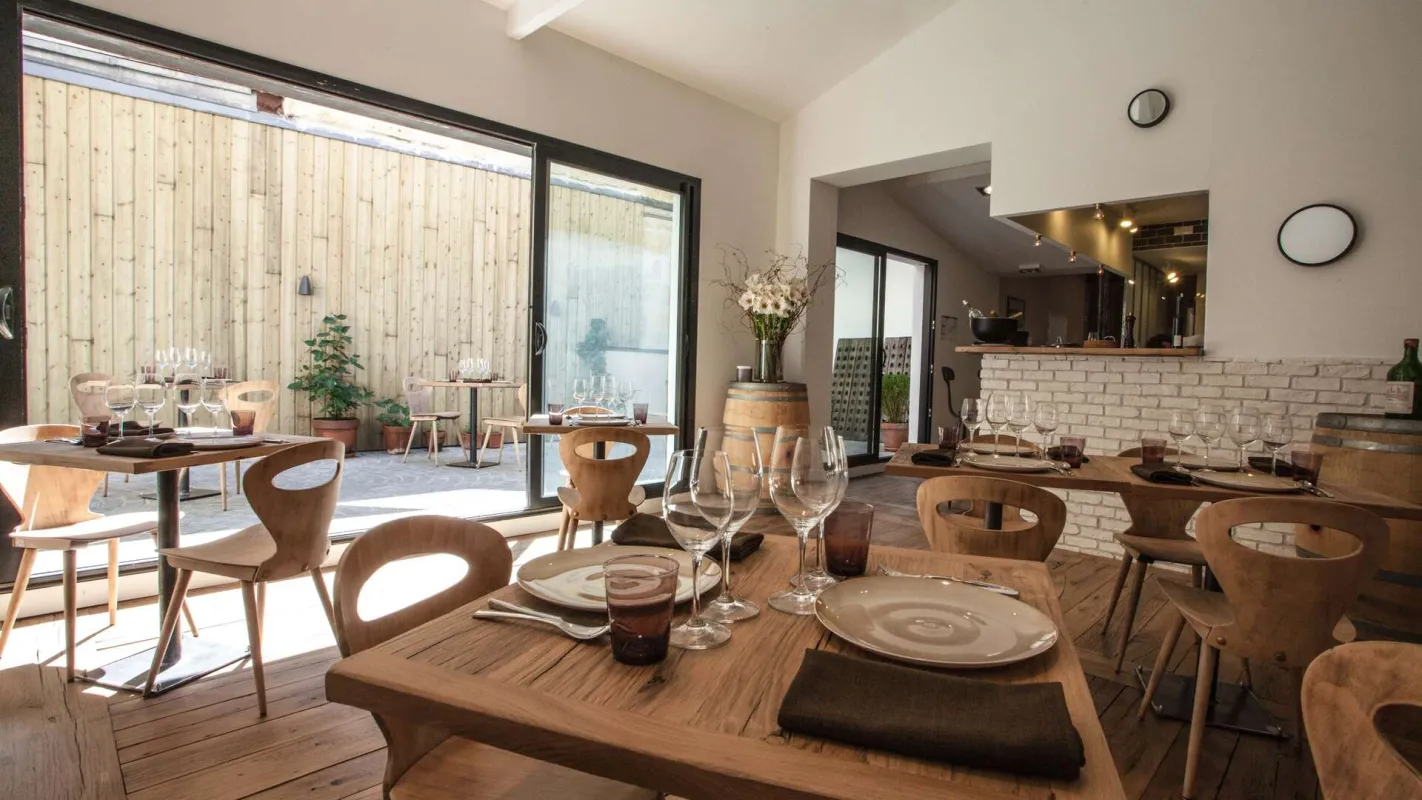 Bordeaux's restaurants: A new dawn
Is Bordeaux a stronghold of conservative gastronomy? Certainly not! In recent years, this outdated perception has been completely swept away. Thankfully, a new generation of chefs established themselves in the city, and are blowing a creative wind on the art of good food. Refined and audacious, their cuisine shakes up culinary codes and intend to propel Bordeaux's cuisine to the level of its wine!
L'OISEAU BLEU
In two decades, L'Oiseau Bleu has become one of Bordeaux's most coveted restaurants on the right bank. Renowned for its art of revisiting the classics of French gastronomy, L'Oiseau Bleu welcomes you in its neo-baroque setting for lunch or dinner. Young chef François Sauvêtre (formerly sous-chef of Les Sources de Caudalie in Martillac) recently joined the kitchens of this 20-year old restaurant run by Frédéric and Sophie Lafon. And what a success! At the opposite end of ostentatious culinary demonstrations, the restaurant's refined and flavoursome approach caught the eye of the prestigious Michelin Guide, which rewarded it with a first star earlier this year.
Lunch menu: from €26
In the evening: €46-€72.
127, avenue Thiers, Bordeaux
+33 (0)5 56 81 09 39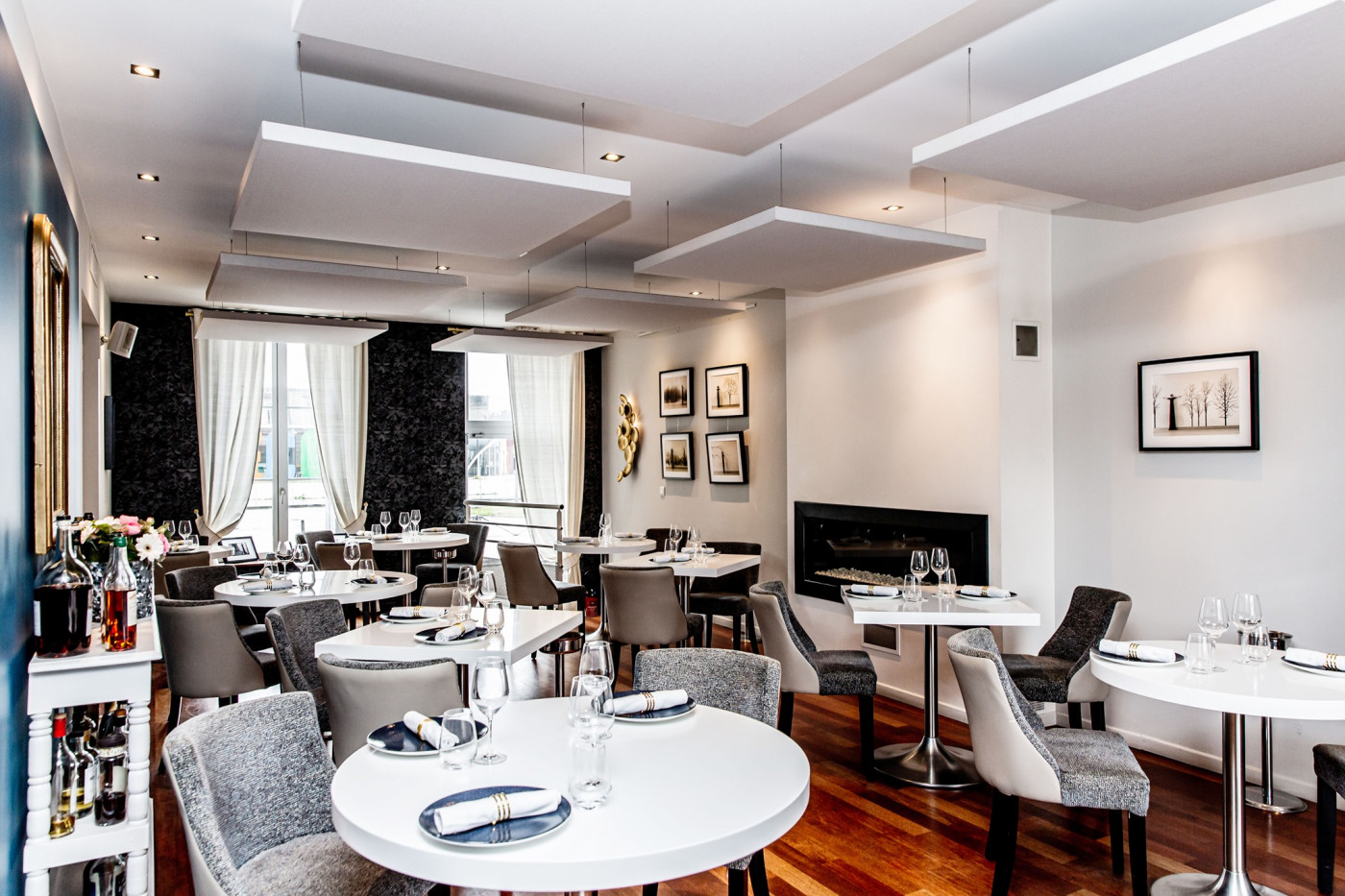 L'ATELIER DES FAURES
Only a few steps away from the Saint-Michel Basilica: this where young chef Roman Winicki chose to establish his bistro. Modest in size, this bright, glass-walled restaurant offers cosmopolitan dishes served on the slate. The chef's culinary creations skillfully blend local with Asian and Eastern influences. Several dishes, such as the delicious gyozas - Japanese style ravioli - stuffed with homemade pastrami, are particularly prized by his guests.
À la carte: starter/dessert: from €4 to €8 / Dish: from €14 to €18 in general.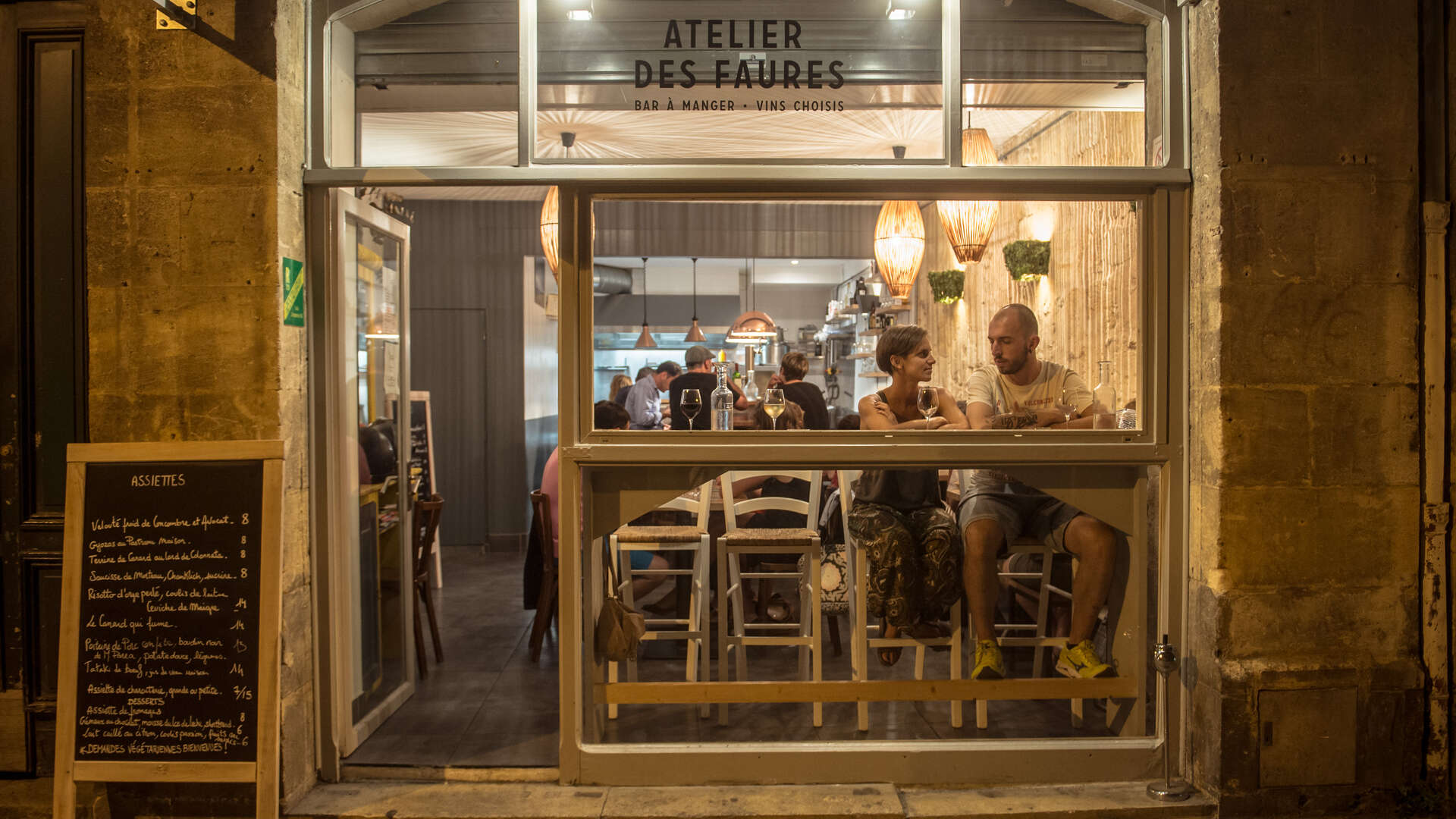 48, rue des Faures, Bordeaux
+33 (0)9 86 42 45 45
AKASHI
Set in the heart of the old town, this French-Japanese restaurant is headed by Akashi Kanedo, a young Japanese chef who has fallen in love with the richness of French gastronomy. His carefully crafted cuisine combines flavours and textures with rigorous technique. We recommend, for example, the semi-cooked swordfish with caramelized fennel, sorrel sauce, and shrimp tapioca chips, crispy sweetbreads, or on the sweeter side, the chocolate-glazed banana Gianduja "Canelé".
Lunch Menu: € 19-24.
Evening menu: À la carte. Tasting menu: 68 €.
45, rue du Loup, Bordeaux
+33 (0)5 57 99 95 09