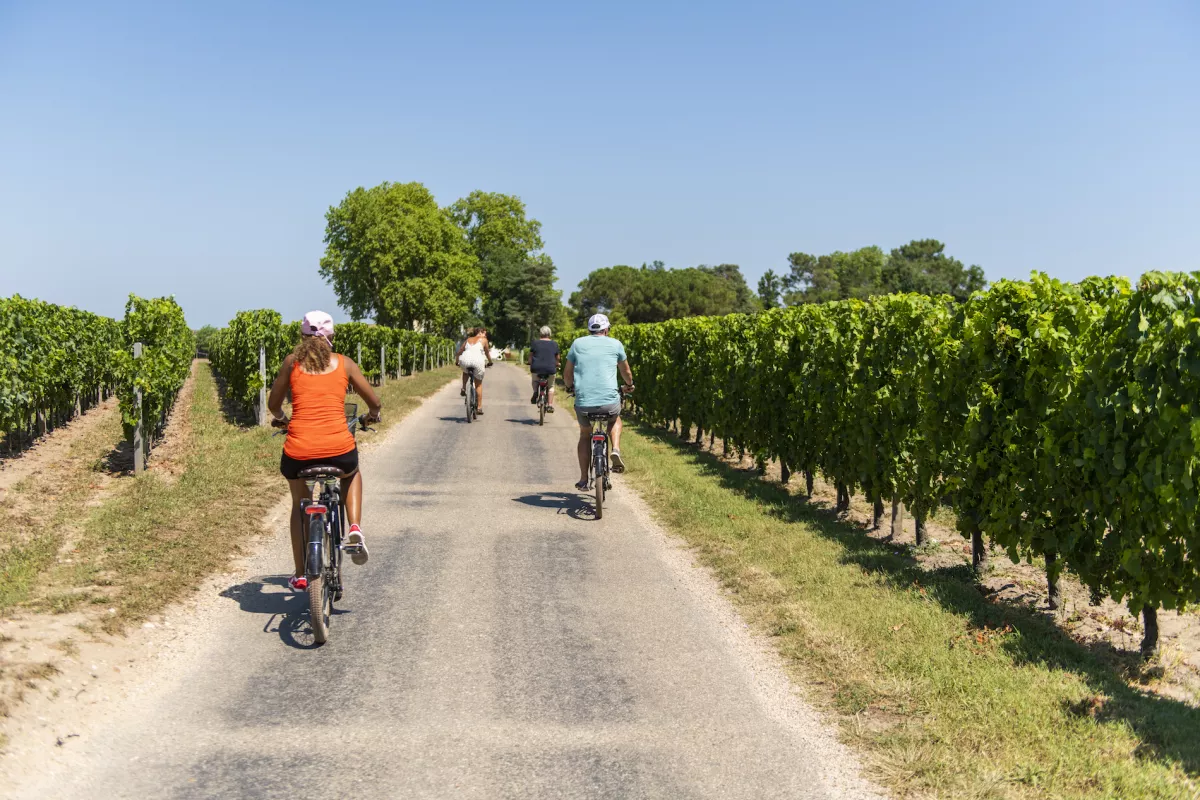 Discover the vineyard, without a car
Bordeaux is the only city in Europe with wineries within its walls. Visitors can conveniently discover the Bordeaux vineyards without a vehicle. It is possible to go even further and explore all the AOC vineyards, without necessarily opting for guided tours.
Explore the vineyards of Bordeaux without leaving the city
Tram, bus, and even bicycle: you're in luck, Bordeaux is a flat city, and more than one wine-growing area is within pedal reach. Or by bus. 
To begin, head for the Médoc. Several châteaux are accessible by tram, including Château Saint Ahon (Tram C, stop at Gare de Blanquefort). Château Dillon (line 38, stop at Château Dillon, of course), is one of the very first chateaux of the Médoc wine route...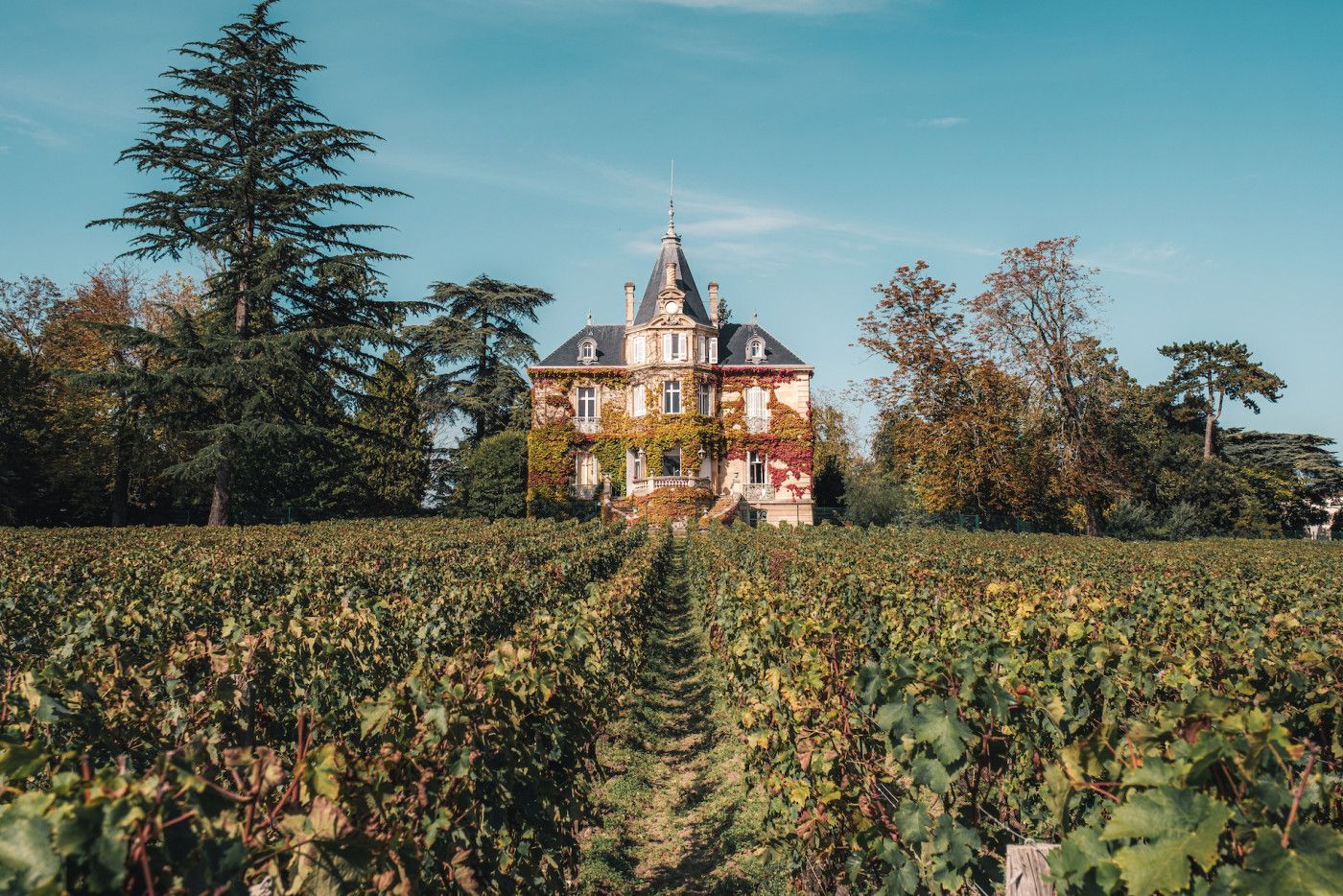 For those who are curious about Pessac-Léognan, it is possible to make a small tour of the chateaux by bike, thanks to the network of Vcub stations that are never too far away. For example, you'll find the prestigious Haut Brion estate via line 4 - stop at Sembat or Pape Clément - (line 4, stop at Pessac Centre). One never fails to be surprised by the fact that these wine-growing estates are enclosed in the city.
You can also combine a tram and bike ride! Hop off at the "Villenave Pyrénées" stop and you will be fifteen minutes away from a five-kilometre road that takes you to Smith-Haut Laffite, Carbonnieux, La Louvière, Haut Bailly and Larrivet-Haut-Brion.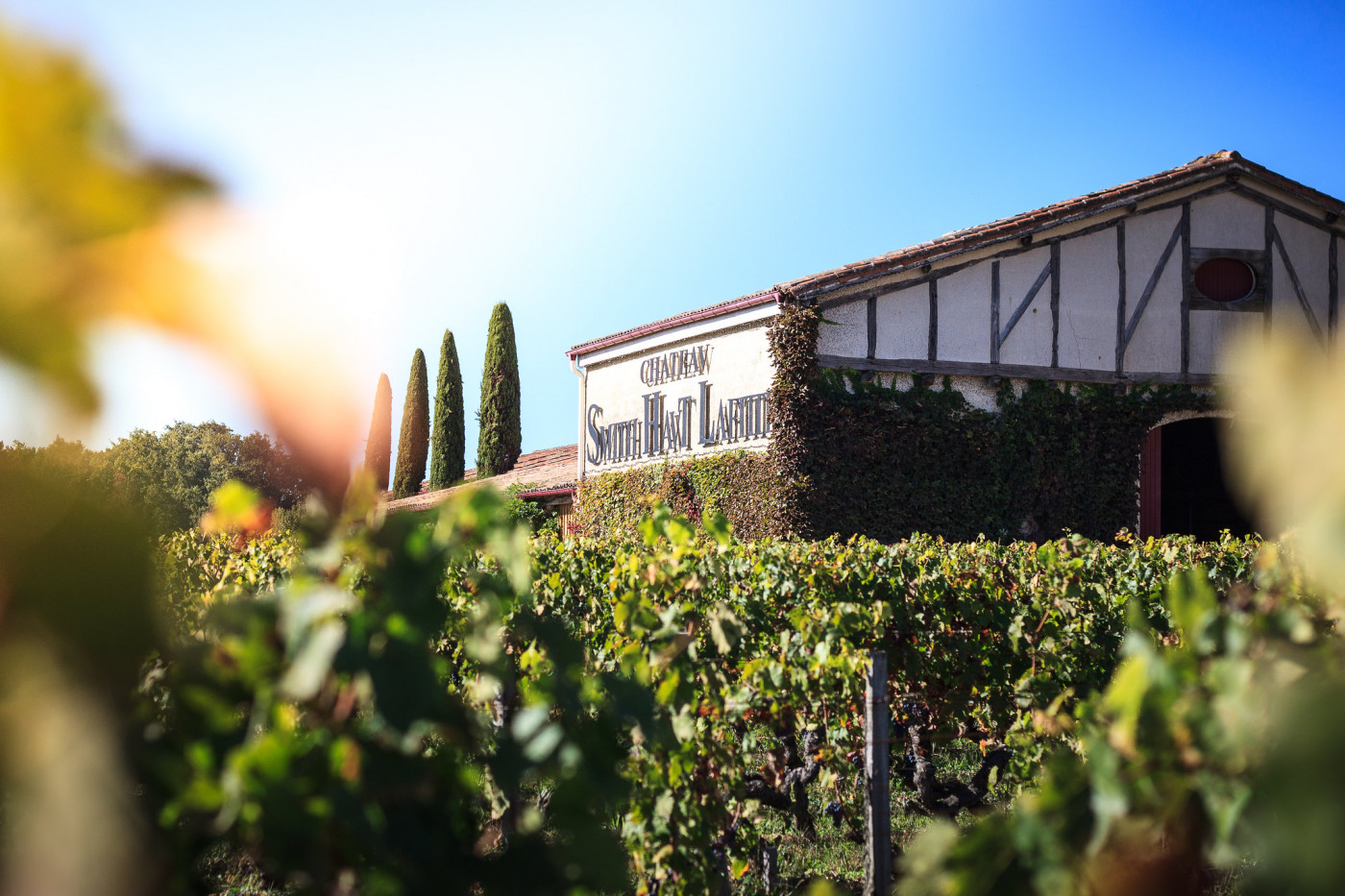 En route to the countryside
If you're looking to visit the vineyards without a vehicle, travelling by train is a convenient solution. You can discover wine estates by stopping at any regional train station. If you lack time, go directly to a local Maison des Vins (House of Wine) accessible by train. The line that goes to Le Verdon will take you to Pauillac, home to the Maison des Vins du Médoc. If you're keen to visit Saint-Emilion, the village has a train station situated only one kilometre away. A little further on the same line, you'll find the Maison des Vins des Côtes de Bordeaux Castillon. If you take the TER regional train towards Langon, there are also two possible stops: the Maison des Vins de Graves in Podensac and the Maison des Vins de Barsac-Sauternes in Barsac. 
But it is also possible to combine bike and train: from Barsac, you can go as far as Yquem (a 12-kilometre route with a few steep paths). From Pauillac, you can travel along the estuary to Saint Estèphe. On your way back, don't miss a visit to Cos d'Estournel, Lafite Rothschild, and Mouton-Rothschild. Or, from Saint Emilion, enjoy a nice walk through the hills (quite steep, to be honest) leading you to Montagne. You'll pass by a few dozen estates along the way.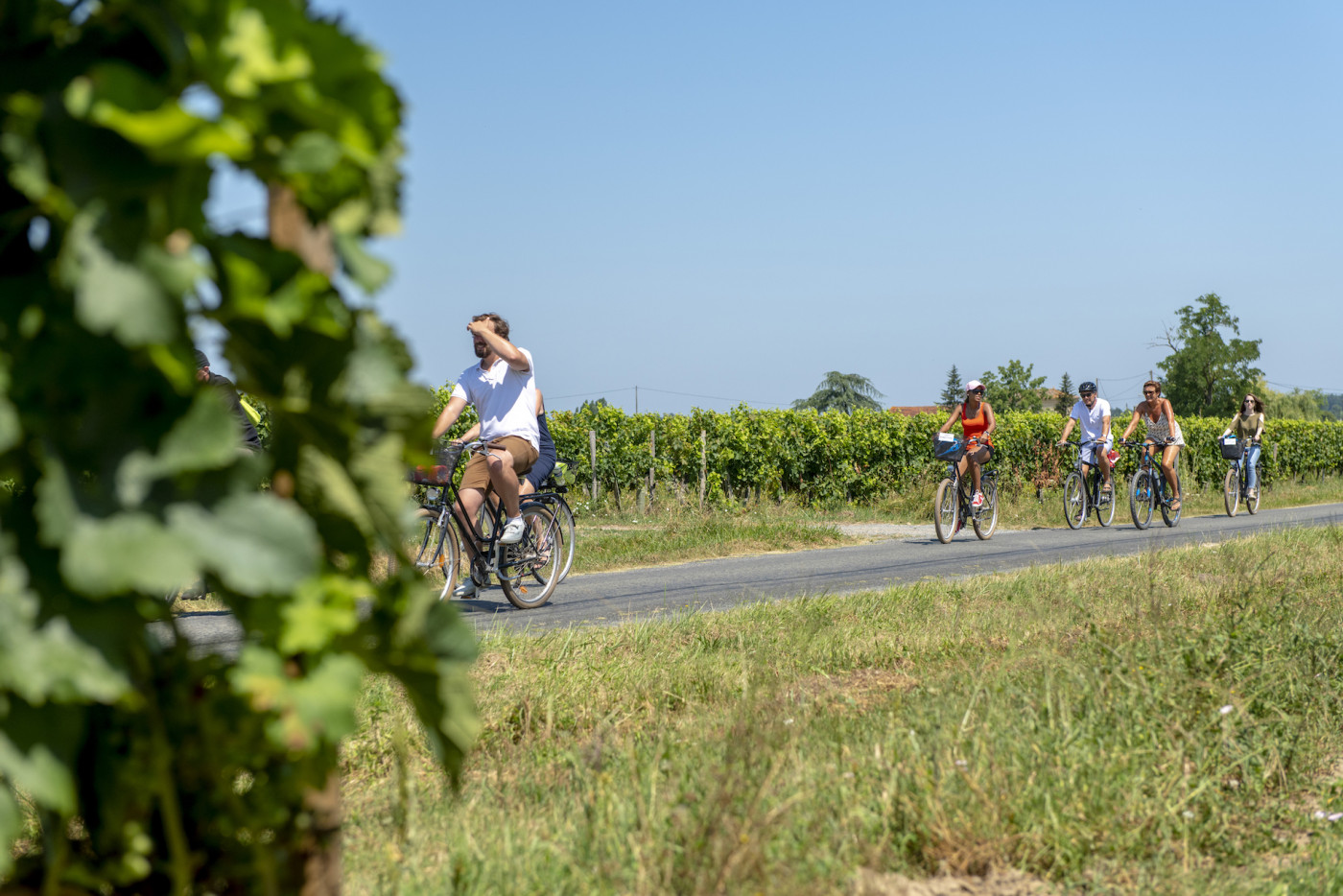 Even better: starting from downtown Bordeaux, you can travel to the Entre-Deux-Mers area via the Roger Lapébie cycle path and reach the châteaux of Latresne, Cénac, and Lignan-de-Bordeaux (one hour one way, moderate climb). 
If you're more attracted by the Côtes de Blaye, we suggest using the bus network (Transgironde), particularly lines 201 and 202. The same goes for the Côtes de Bordeaux-Cadillac (line 501). And if you don't have a car, you can still take advantage of an open day: the Loupiac appellation is also accessible by bus (via line 501). Since Loupiac is the region's smallest wine-growing appellation, you can reach almost all its châteaux on foot in one day. Don't forget to check the bus return times!