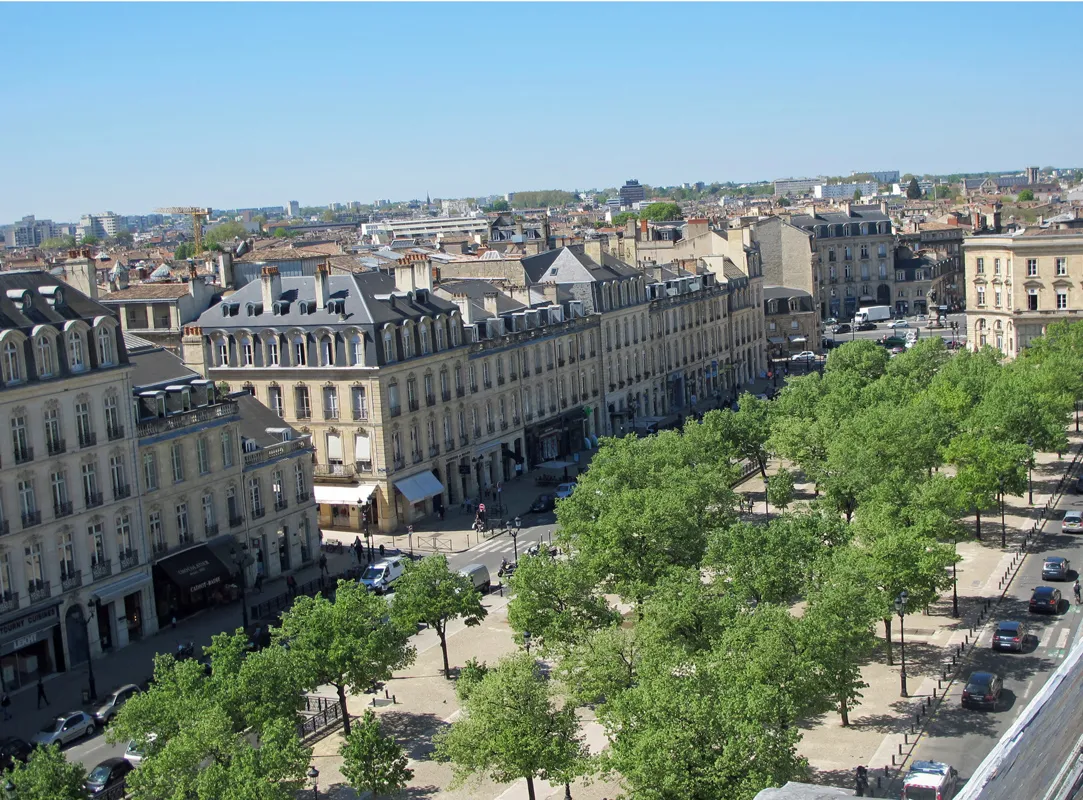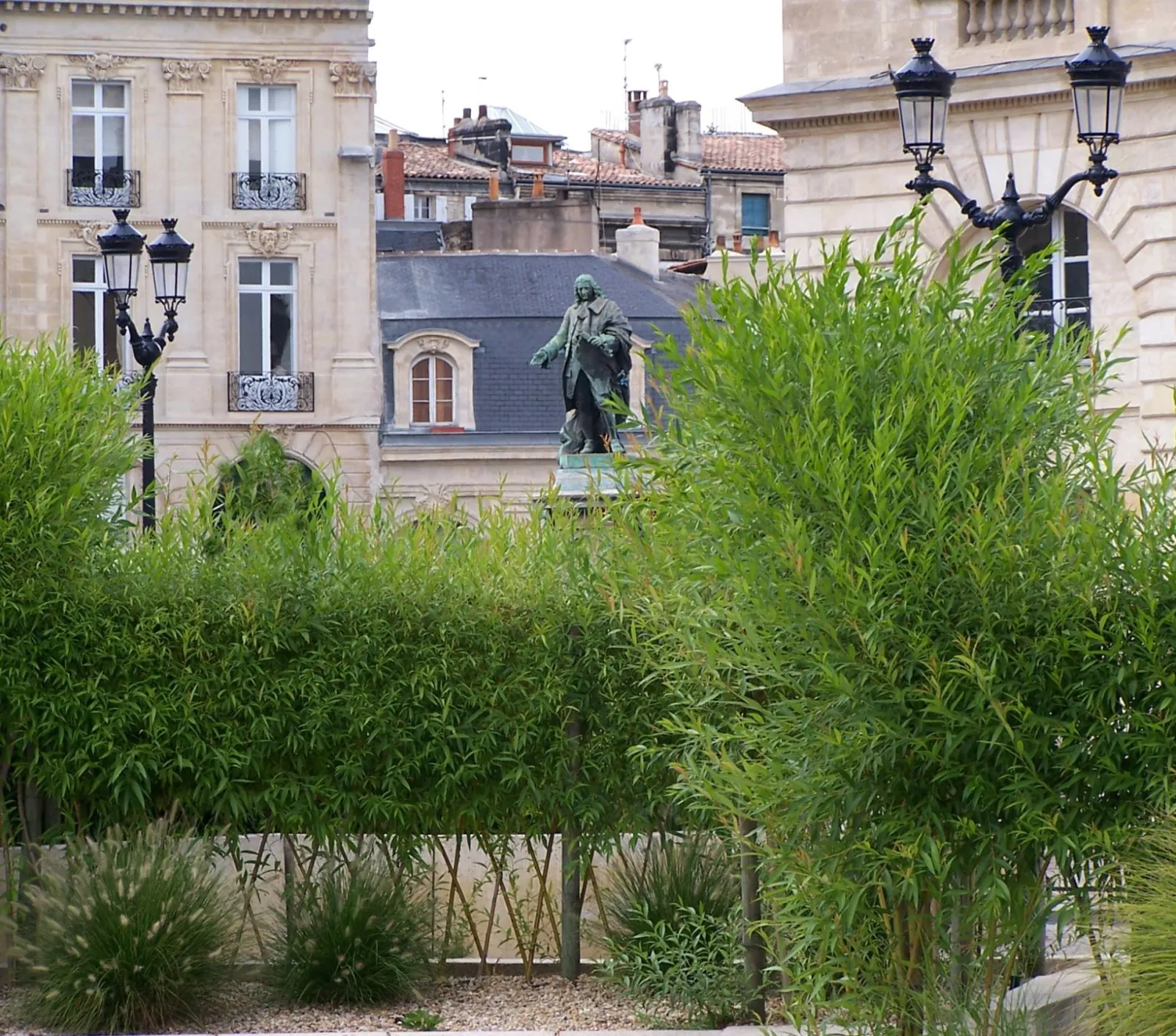 Allées de Tourny
This is a Mecca for shopping, luxury goods, and gastronomy.
The Allées were laid out in 1747 by Marquis de Tourny, the Royal Intendant, whose statue is located on Place Tourny, facing the street of the same name. Beautiful façades from the late 18th century with smart cafés and brasseries on the ground floor as well as outdoor tables.

This is also one of three streets (along with Cours Clémenceau and Cours de l'Intendance) that form Bordeaux's famous "Golden Triangle", delimiting the Grands Hommes district. The streets emanating from the circular Galerie des Grands Hommes like the spokes of a wheel are named after famous literary figures.

However, this district is best-known for its trendy boutiques as well as shops selling international brands and luxury items. This is where the tout Bordeaux runs into one another, the place to be seen… It is also where shops selling fancy foods, great growth wines, and Champagne are located.

It is impossible to leave here without at least one gourmet souvenir item!

Allées de Tourny
33000 BORDEAUX