What to do during the Christmas holidays in Bordeaux
Now that you'll soon be able to count on one hand the number of sleeps before you open your presents, it's time to look at what you'll be doing during the festive season this year. Bordeaux is all dressed up and ready to go, wearing her Christmas jumper, and she's got plenty in store for you. There's so much to see, eat and do!
Take a tour of Bordeaux this Christmas
This year, why not take a different kind of tour around Bordeaux? Feast your eyes on statues of angels, archangels, seraphs and some of the city's most beautiful nativity scenes in the city's churches. Or, if you fancy trying something different from a walking tour, why not take a trip on Le Sicambre, the elegant boat that you've seen sailing by on the Garonne. It's an opportunity to see the city from a different perspective and admire the lights that run along the shore. It's magical!

It's also the time of year when it makes sense to pair wine with chocolate. Not far from Bordeaux, we're taking you out to a wine and chocolate workshop at Château Larrivet Haut Brion. Then, it wouldn't be Christmas without caviar, so what better time to learn about its history and its production before having a little taste? You're spoilt for choice: try a champagne and caviar tasting in Bordeaux or a tour followed by a wine and caviar tasting, also at Château Larrivet Haut-Brion in Léognan.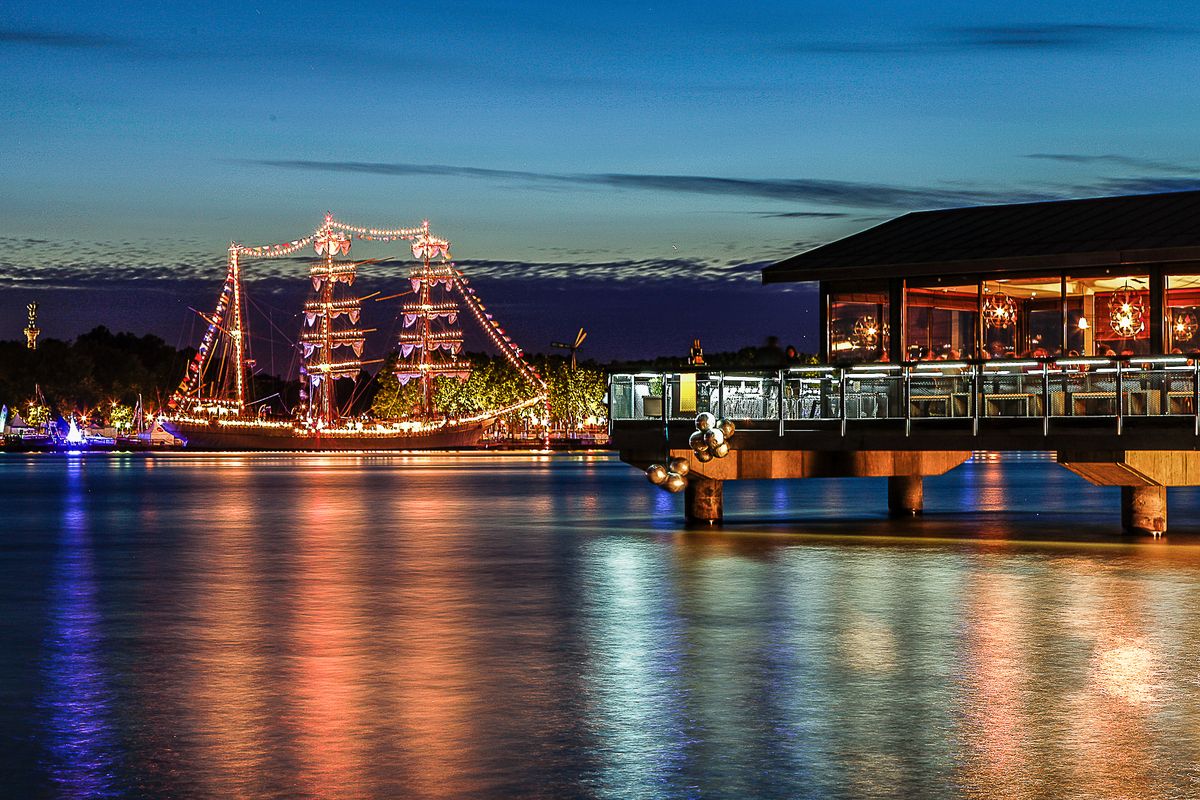 What about a look around the Christmas Markets in Bordeaux?
The elves are back at work at the Christmas Markets. Take a look at their wares as you look up and down the rows of colourful stands. While the largest is at Allées de Tourny, with a ride and 150 wooden chalets, it is not the only place where you'll smell mulled wine and roasted chestnuts.

On the right bank, the Darwin Xmas Market is celebrating its 10th anniversary this year. As usual, you can find socially and environmentally-conscious artisans there, but new this year is the organic chocolate stand, where they both make and sell chocolate! There's also the floating Christmas market onboard the Iboat, the city's most emblematic ship.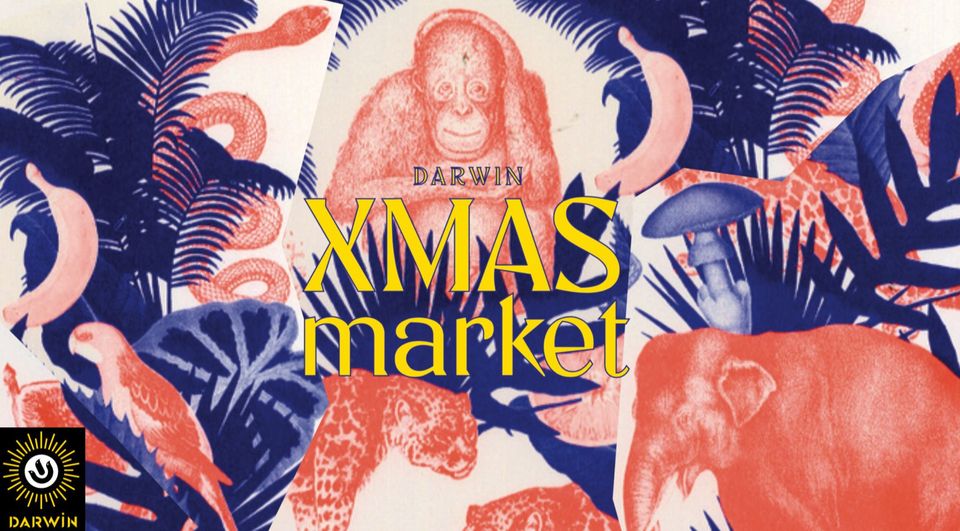 Family Christmas Holidays: challenge yourselves!
Somewhere between an escape game and a guided tour, Les Secrets de la Belle Endormie ("The Secrets of Bordeaux") takes you on a captivating journey, in the heart of the city. Whether you work as a team or take on other teams, your goal is to solve puzzles as quickly as possible using clues that you find in the street and on monuments. It's a fun and cultural experience furnished with unusual, unexpected anecdotes about Bordeaux. You won't even notice the time passing. Ready? Get set… go!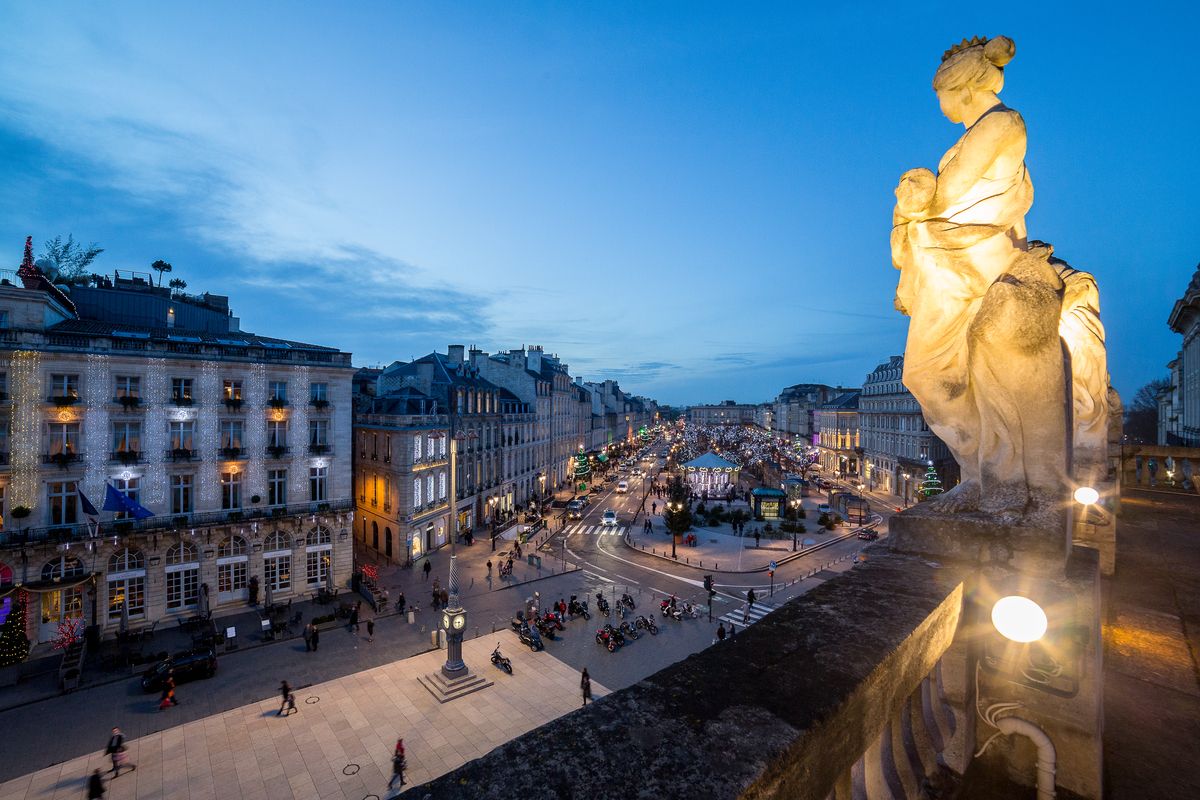 Christmas shows in Bordeaux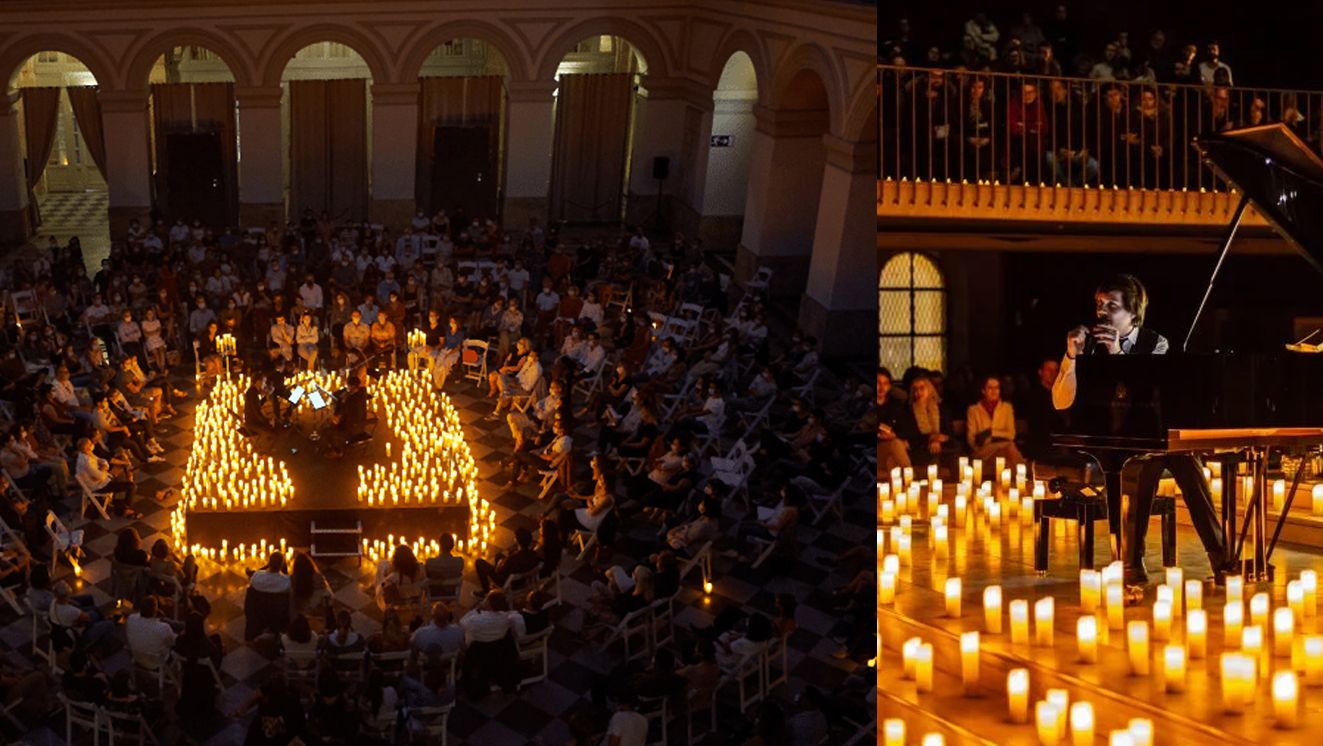 Treat yourself this Christmas in Bordeaux!
Spa at L'Hôtel de la Zoologie
A veritable curiosity shop, this hotel has been created in the former Bordeaux Zoology Institute. Tucked into the garden, an exotic spa takes you on a journey far away: no need for a ticket. This 300m² sanctuary contains a jacuzzi, a sauna, a steam room, an experiential shower, a relaxation space and rooms where guests receive high-quality care: exactly what's needed at the end of the year.
Calicéo Bruges
There's nothing better to help you unwind between celebrations than bubble jets, waterfalls and jacuzzis. For a real fairytale this Christmas, make the most of the 'Ocean of Lights' night sessions during which hundreds of candles illuminate the pools. 
Naturaflo
Visit Bordeaux and its surroundings or give your body some TLC? Let the team at the boat Naturaflo resolve this dilemma for you. Onboard a barge moored at Quai Deschamps, enjoy the jacuzzi, a yoga session, a reflexology session or a massage: relax and treat your tastebuds at the same time. Better than we could have imagined.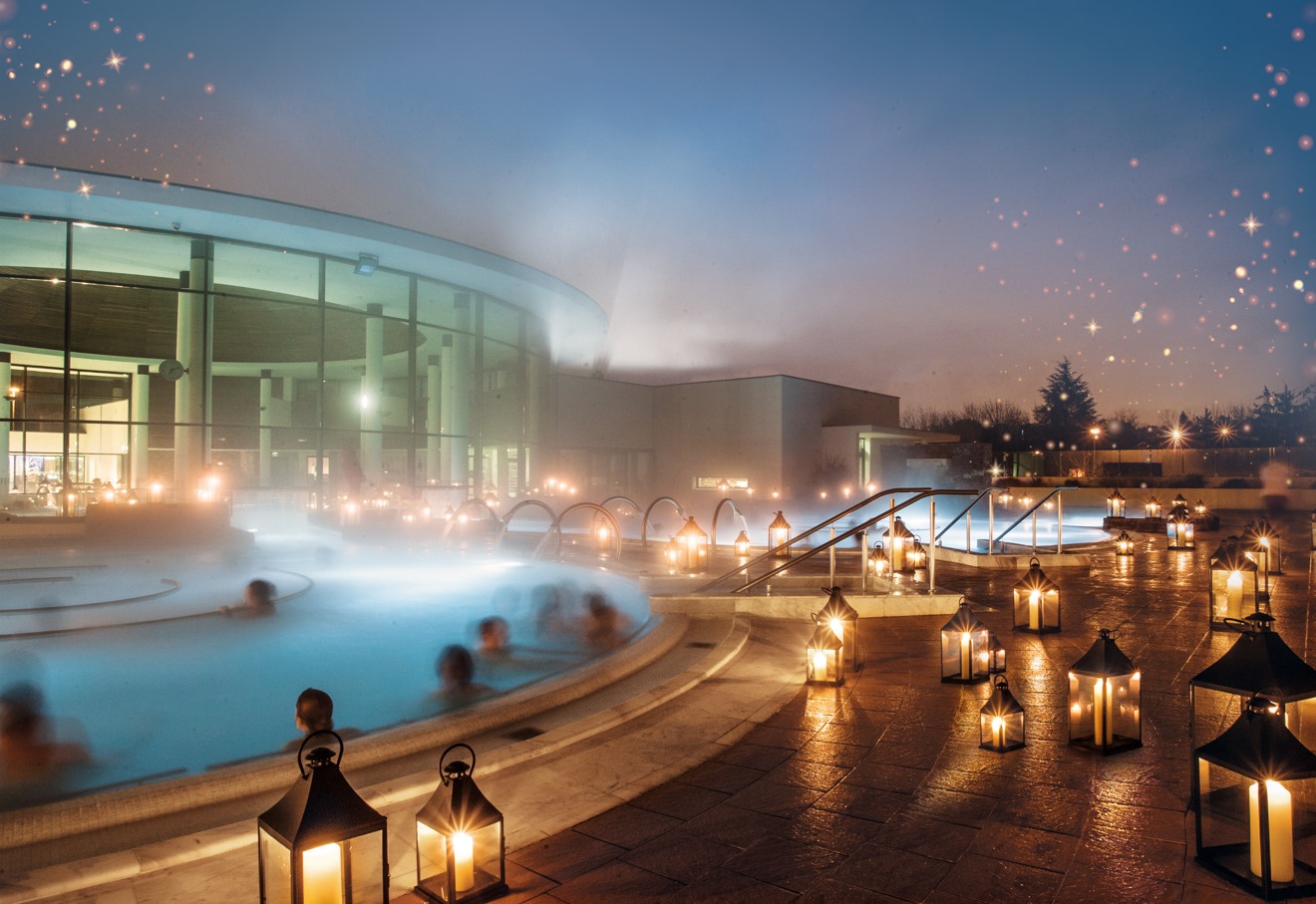 Tasty treats not to be missed during your stay in Bordeaux 
CHO-CO-LATE :
First let's go to the first place in France where they both make and sell organic chocolate, from bean to bar. Set up in Darwin's Magasin Général, the chocolate factory and shop Origines makes its own organic chocolate, mixing laboratory, boutique and a chocolate bar (pun intended), where tasty treats are made under your very eyes. There are even whispers of a chocolate fountain where you can dip marshmallows, plus workshops where you can learn about cocoa beans and how chocolate is made. Keep tabs on their Instagram account for the opening date.

While touring the city, stop off by some of the city's chocolate makers, for example at the local chocolatier Cadiot Badie, or at the talented pâtissier Pierre Matthieu's shop. A stop at the ice cream counter La Maison du Glacier will delight adults and children alike, not forgetting the institution that is La Maison Seguin: visit and try out their famous wares. For 5 generations this traditional business has delighted the taste buds of locals with the crunchy and soft texture of their unbeatable Puits d'Amour;
 
In France, the Christmas log, la bûche, is an ever-present every year. Esquimau XXL surprise us annually with their amazing creativity, and this year is no exception. Jérémie Runel and his team, the first to have elevated ice cream to a gastronomic level, proposing  a Christmas log… in the form of an XXL iced bar.
 
To discover some Basque specialties, we would definitely make a detour to go to La Maison Pariès, where you can taste some wonderful "mouchous" and macaroons, to say nothing of the definitive Gâteau Basque.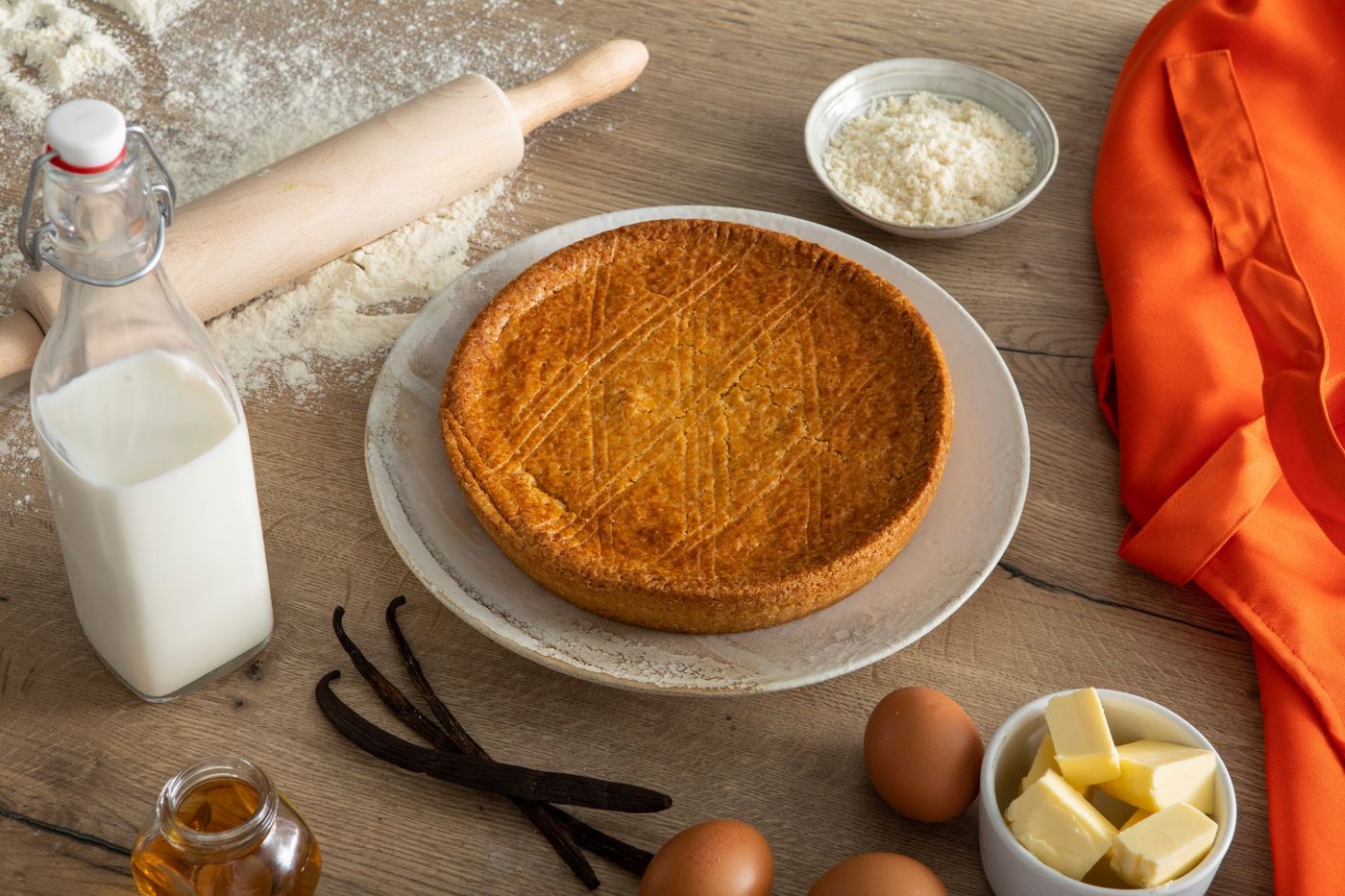 After a sweet treat, it's time to turn your attention to gifts, so here is our list of places where you can shop for 100% local products.
La magie de Noël continue...