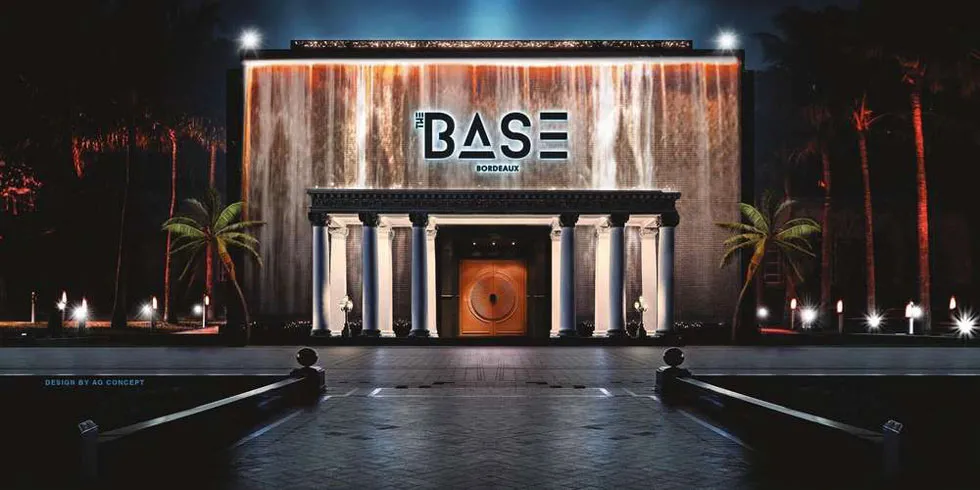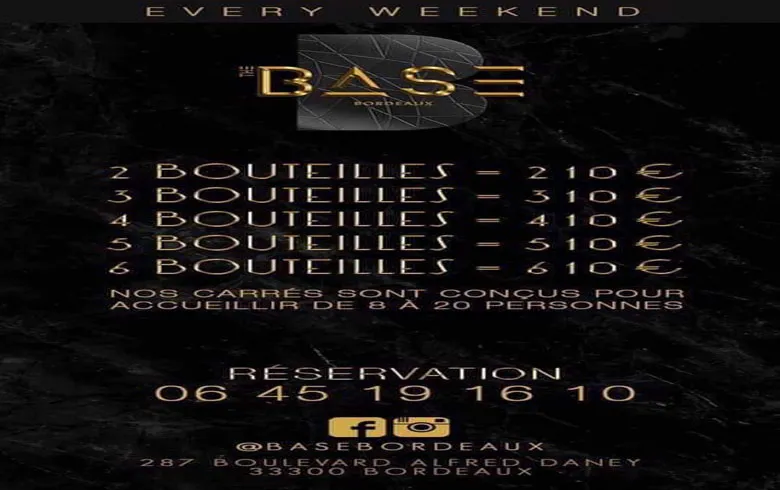 The Base
A unique concept in France and perhaps even in Europe with a show in the nightclub ... The place to be!
Partygoers and epicureans will be able to boast of a new complex of the night, of more than 2000 m ² which combines club of night, spaces of restoration and vast terraces. Near La Cité du Vin and La Base Sous-Marine.

A warehouse of 1.000 m², old motorcycle garage!
With its columns, a waterfall, palm trees, a refined and Mediterranean style ... Enter the temple of the nights of Bordeaux!

Every Friday and Saturday several hundred people from midnight to 7am. To achieve this, the establishment will offer "a unique concept in France and perhaps even in Europe with a show in the nightclub". The scene is thus built as an arena with in the middle of it a huge podium 13 meters long and 2 meters wide where "the performers will perform from 2 to 5 am through 10 tableaus". 60 employees including 15 performers (dancers, musicians, singers, etc.) participate in the life of this establishment ...

A nightclub "upscale" affordable
Entry to 10 euros with a drink, but with however a "strong selection with a pay particular attention to dress, as is often the case in this type of establishment ". 3 bars, including 60 meters long, to freshen up!

Inside, a large place is made to VIPs all around the podium.
These are real private spaces separated by thick glass plates, there are about 70 of them. For eight to ten people, it takes about 400 euros to enjoy these places with USB port, electrical outlet or a button to call the server directly from his place.

A guarded parking of 500 places
The most secure of the city with more than 50 cameras inside and outside.

The Base will have its own kitchen and soon a terrace.
Guests can also order food on site. A terrace will see the light of day in the coming weeks in front of the nightclub. It is therefore a complex that offers this establishment.

Notice to the amateurs!
The Base
287 Boulevard Alfred Daney
33300 BORDEAUX