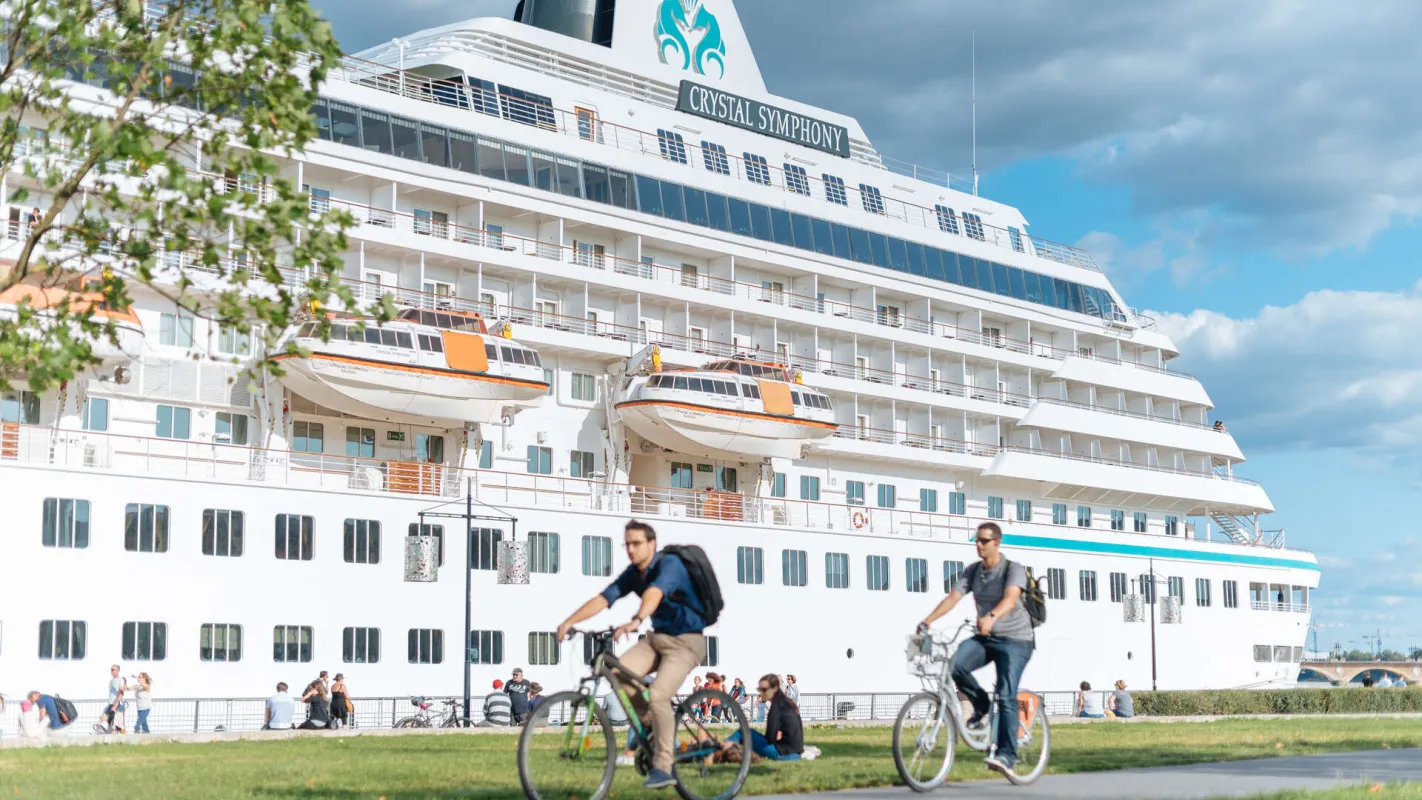 Bordeaux cruises
Leaving dry land for a few days to travel down the Garonne, the Dordogne, or the Gironde estuary? It's possible! Home port to six different cruise companies, Bordeaux is the take off point for a number of river adventures. From aboard a floating hotel, head off and see the countryside, the views, and monuments native to the region, all in the span of a week or weekend!
1/ Cruise between the Garonne, Dordogne and Gironde
It's the most common of river cruise itineraries: Bordeaux-Libourne-Blaye-Pauillac-Cadillac-Bordeaux. A trip from Dordogne to Garonne, Médoc, and Entre-deux-Mers, you'll be able to tour the local, protected wine regions (Médoc, Sauternes, Saint-Emilion, etc.), and surrounding territories. Four companies offer this type of trip, whether for a weekend or the whole week: Anawaterways, Viking River Cruises, Croisieurope and Uniworld.
www.amawaterways.com
www.vikingrivercruises.co.uk
www.uniworld.com/eu
www.croisieurope.com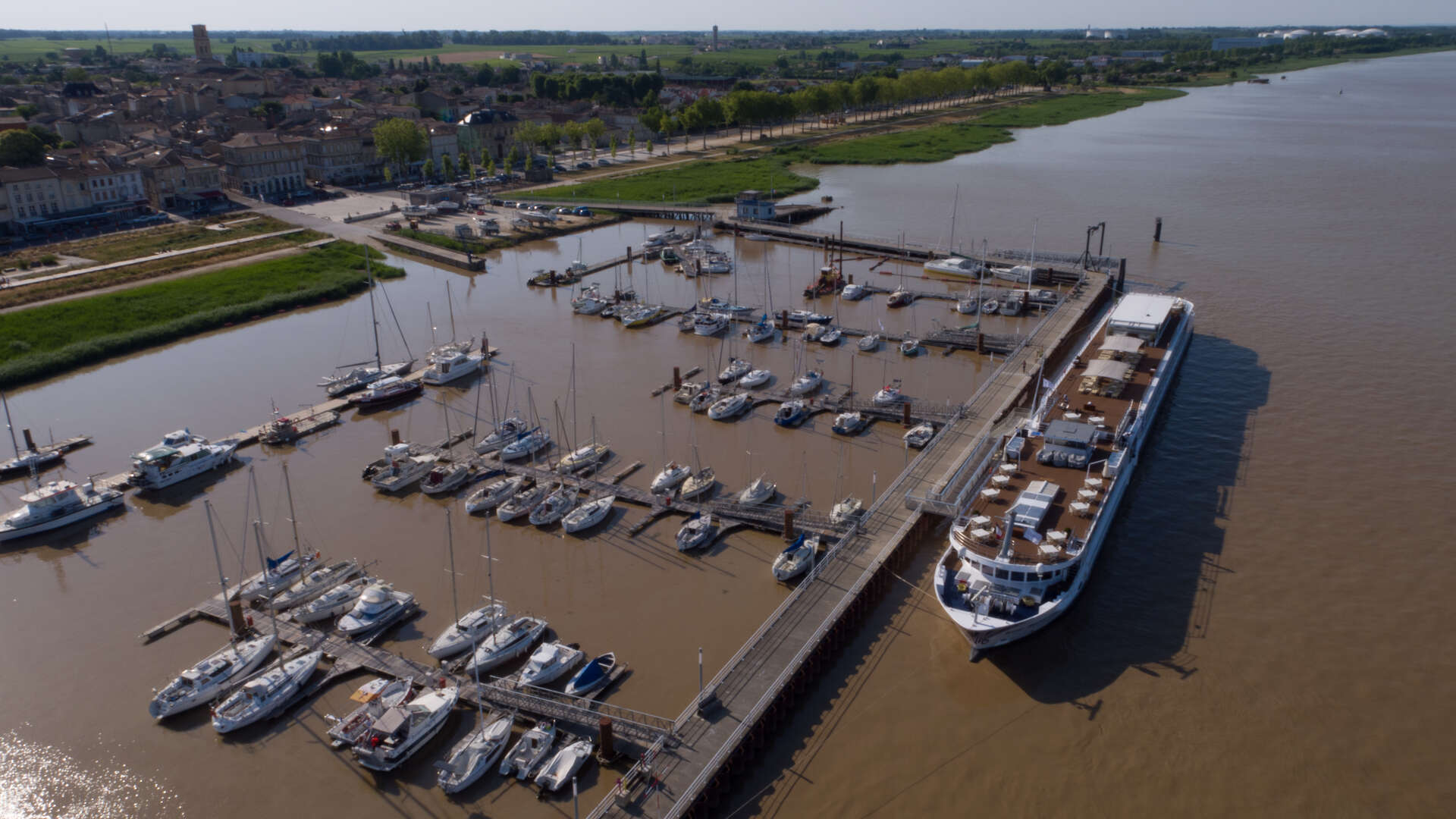 2/ Cruises to the estuary 

In it for the long haul? Choose a cruise that will take you all the way to Royan, and the mouth of the estuary. Lasting 8 days, trips offered by the company Croisieurope are perfect for discovering two of the estuary's gems, Talmont-sur-Gironde and Meschers-sur-Gironde, ranked some of the most beautiful villages in France. You'll also pass through two of the Atlantic's port cities, Rochefort and La Rochelle, and join the Dordogne via Libourne, and the Garonne via Cadillac. A sure way to enjoy the region's richness!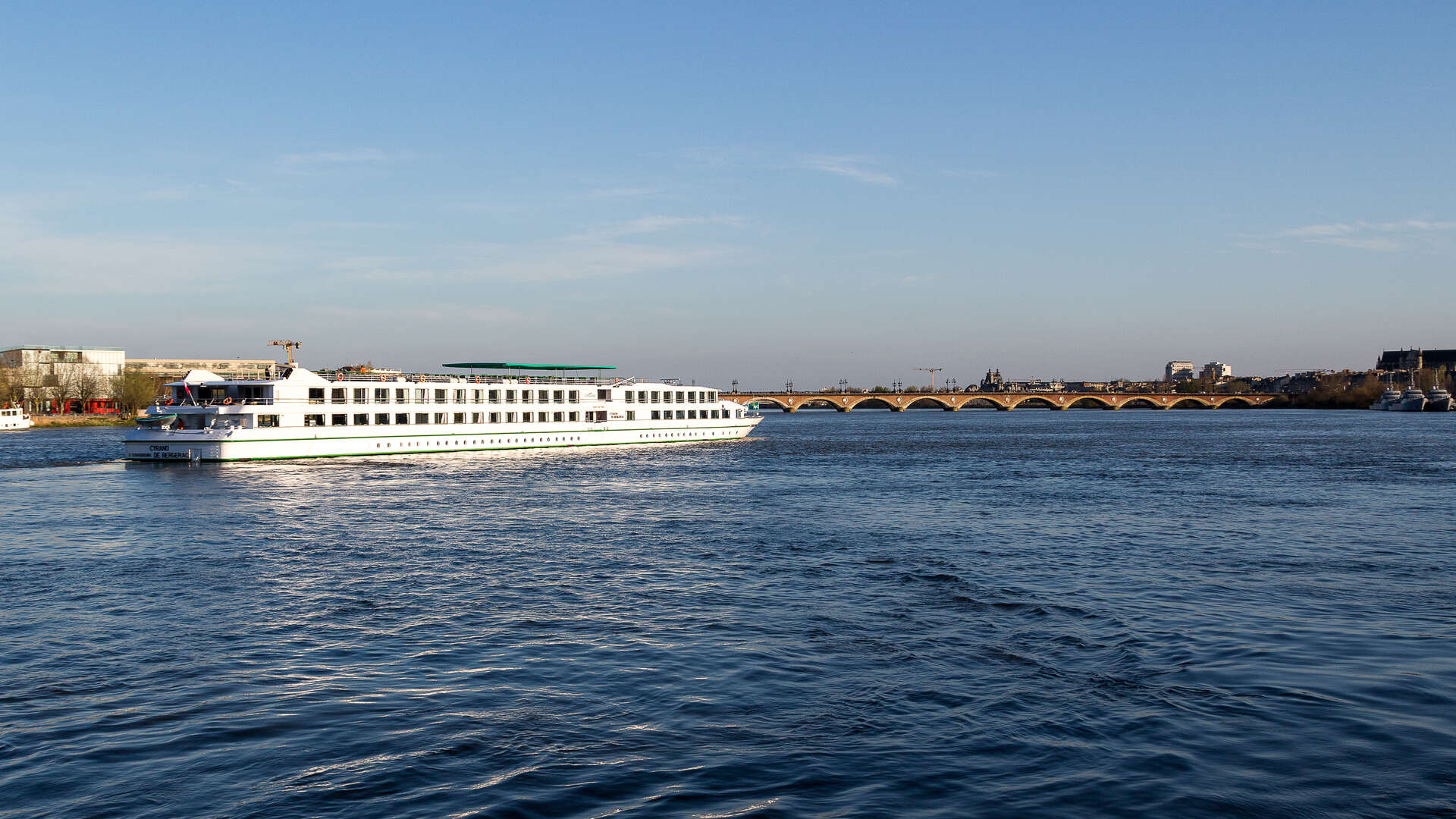 3/ From Paris
Departing from Paris, the Australian company Scenic offers plane+boat trips lasting 9 to 12 days. After flying from Paris to Bordeaux, climb aboard the five-star Scenic Diamond ship. The itinerary will take you along the Dordogne, via Saint-Emilion and Libourne, then head up the estuary, past Bourg and Blaye, until you reach Pauillac then head back down the Garonne for Cadillac, and finally Bordeaux. On the program: vineyards, wineries, medieval villages, and the Entre-deux-Mer chateau.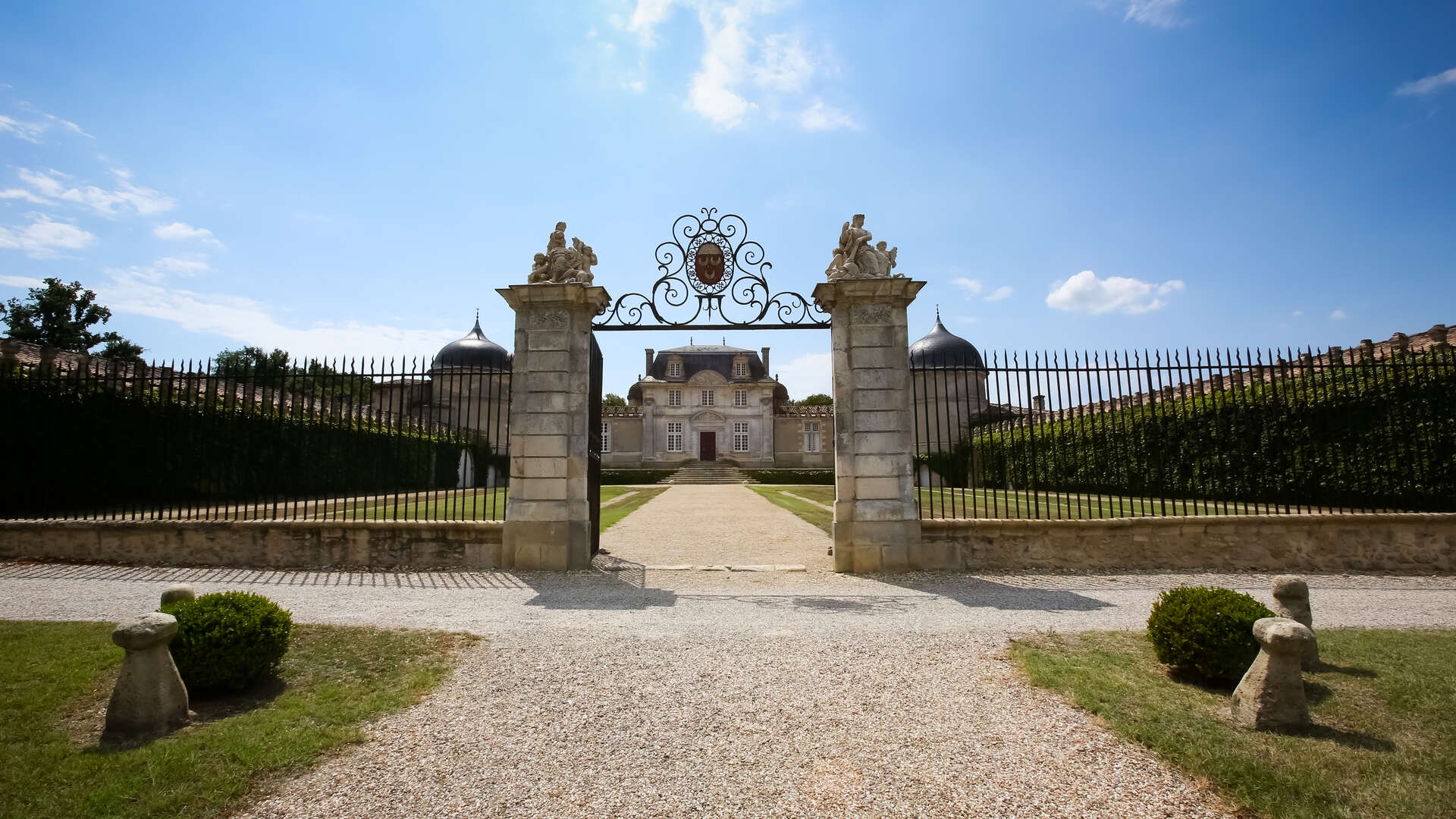 4/ Barge cruise

For a high-end cruise, climb aboard the Tango barge. Restored and converted into a luxury hotel, the boat will take you leisurely along the Garonne and Gironde over 5 or 6 nights, as you discover prestigious vineyards (Médoc and Saint-Emilion), the Blaye citadelle, and Bourg's Gallo-Roman fountain. The bonus: the quality of meals served on board, prepared by chef Daniel Sak and served with a variety of grand crus. Not to mention the canopied terrace where you can enjoy meals outdoors, and even an on board jacuzzi.