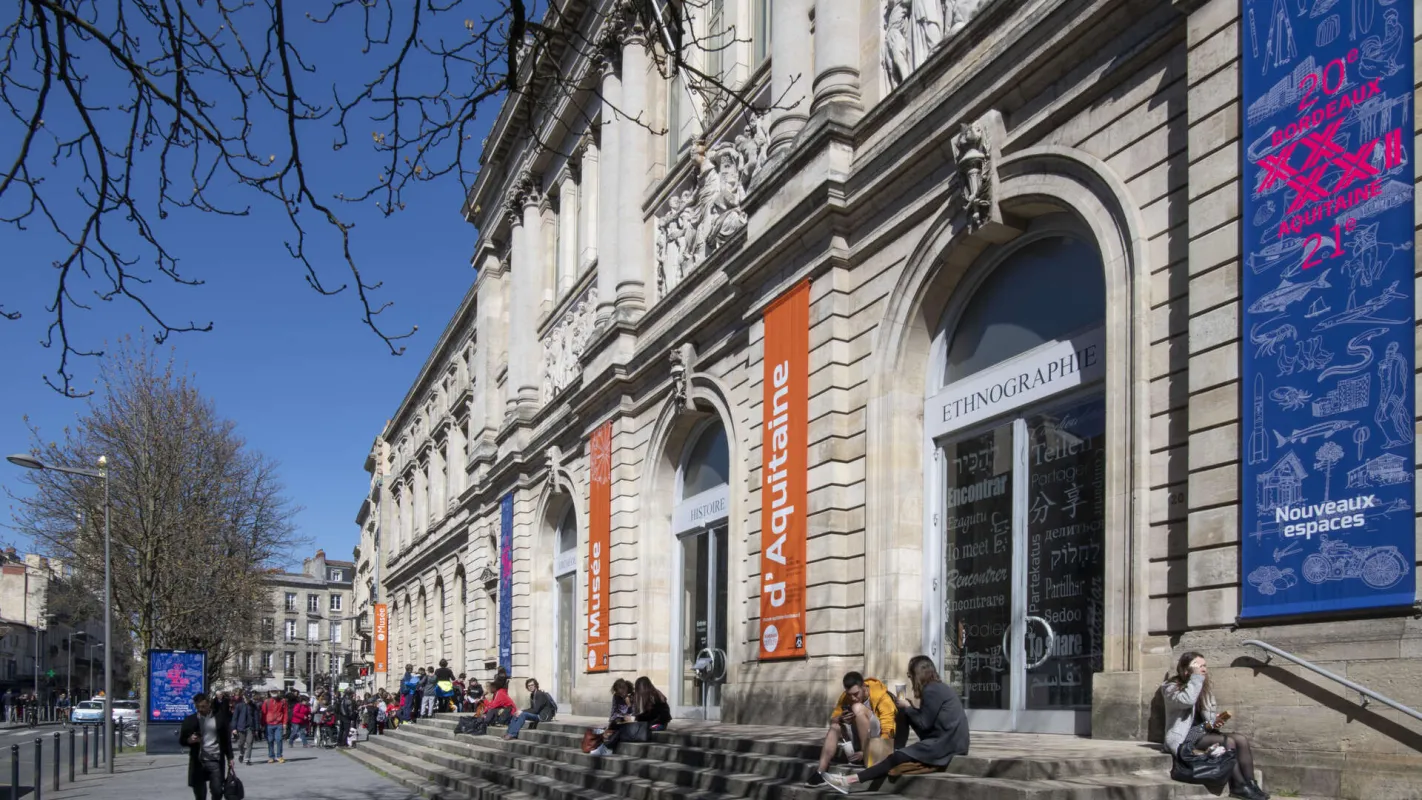 Aquitaine Museum
The Musée d'Aquitaine in Bordeaux is one of the largest French history museums outside Paris.
THE MUSÉE D'AQUITAINE, HISTORY OF A CONCENTRATE

The sculptures of famous people on the pediment welcome visitors to a place where the most famous Bordelais of all is buried. Michel de Montaigne nevertheless wrote "when all is said and done, the only glory I have found in my life is to have lived it peaceably". The tomb of the famous author and philosopher is one of the main attractions of the room devoted to 16th century Bordeaux.
Prior to becoming a museum, the building housed the Bordeaux University faculty of arts and humanities for many years. Opened in 1987, the museum depicts occupations representing the diversity and wealth of the Aquitaine region: from shepherds in the Pyrenees to winegrowers in the Médoc, and from oyster farmers in Arcachon Bay to resin tappers in the Landes. This 3,000 m² museum encompasses prehistoric times, Eleanor of Aquitaine, the Black Prince, Montaigne, Tourny, etc.
Pratical information
Daily 11 a.m. to 6 p.m.
Except on Mondays and holidays
20 Cours Pasteur, 33000 Bordeaux