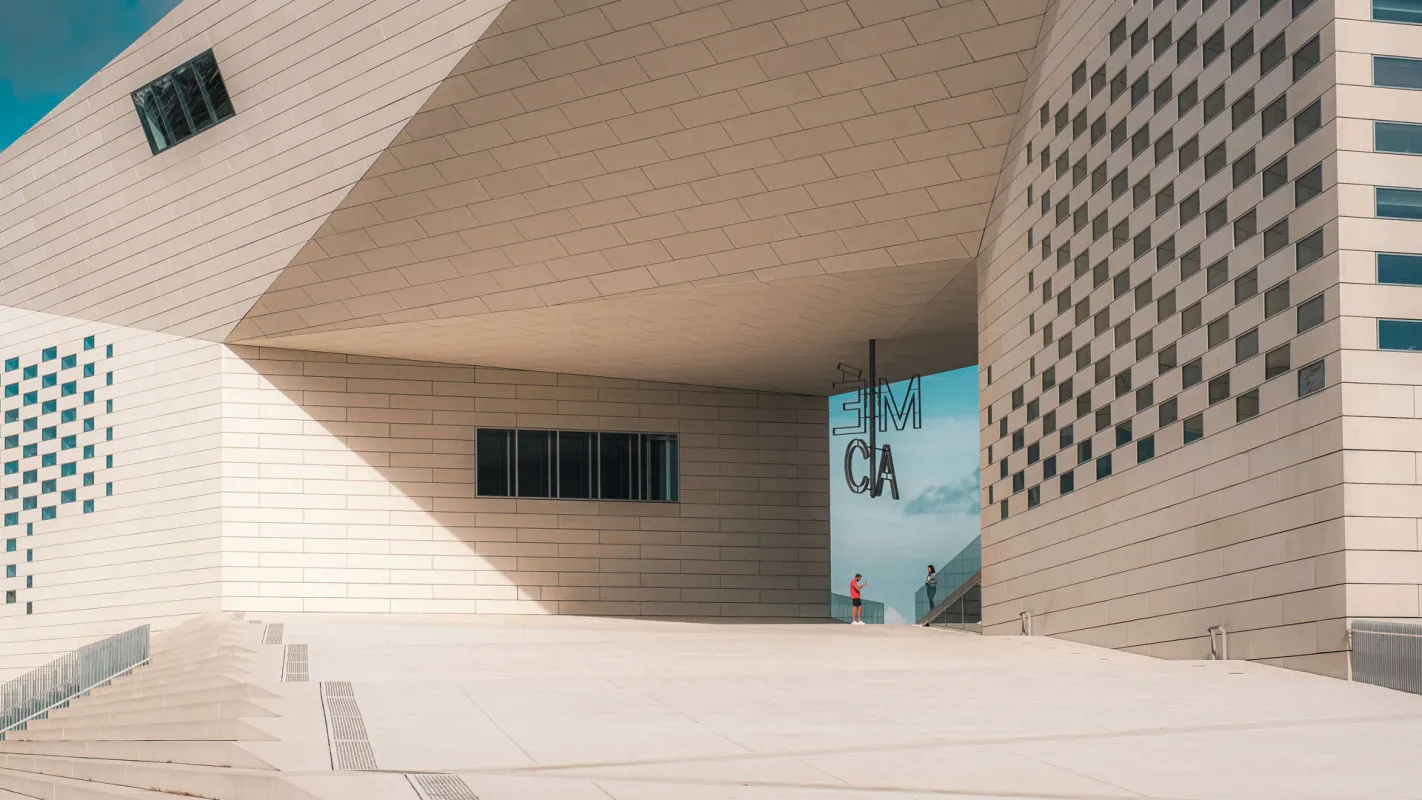 The Méca
The MECA houses the regional cultural agencies dedicated to the performing arts, literature, and film, as well as the FRAC (Regional Contemporary Art Fund) of New Aquitaine. It is the region's new House of the creative and cultural economy.
MECA, ONE OF BORDEAUX'S MOST BEAUTIFUL PANORAMAS.
The MECA building is an extraordinary work of art, designed by Danish architect Bjarke Ingels. Located on the Quai de Paludate, this 37-metre high building features an open-air terrace boasting one of the city's most impressive panoramas. This 850-sqm terrace extends over a section of the building's rooftop. Open to the public and free of charge, it offers unique views of Bordeaux and its river.
AN ARCHITECTURAL MASTERPIECE
Though this new cultural totem is first and foremost intended for professionals, the general public can walk across its dedicated outdoor space, or discover the panoramic rooftop terrace and its café-restaurant.
At the heart of the Méca's arch, the "urban room" is a calm space to stroll across and while admiring the river. This particular viewpoint offers splendid views of the pebble-shaped Arkéa Arena across the river designed by Rudy Ricciotti. From this vast panoramic square, you can even contemplate the Meca's interior thanks to an inclined mirror. Like a giant periscope, it offers a permanent view of the agora below.
THE FRAC, AN EXHIBITION SPACE
The Frac boasts 1,200 sqm of exhibition space and 900 sqm of storage space, as well as a room dedicated to the artistic practice of schoolchildren, a documentation and digital resource centre, and a 90-seat auditorium...
The Frac organises temporary exhibitions, workshops and conferences.
Pratical information
Wednesday to Sunday from 1pm to 6pm
Closed on public holidays
The Regional Contemporary Art Fund
contact@frac-aquitaine.net
Opening hours
From Tuesday to Saturday and the 1st Sunday of the month from 1 pm to 6.30 pm;
Open until 9 pm on the 3rd Thursday of each month.
Rates
Pay as you feel (1€ minimum)
Entrance is free every 1st Sunday of the month.
Parvis Corto Maltese, Quai de Paludate, 33800 Bordeaux