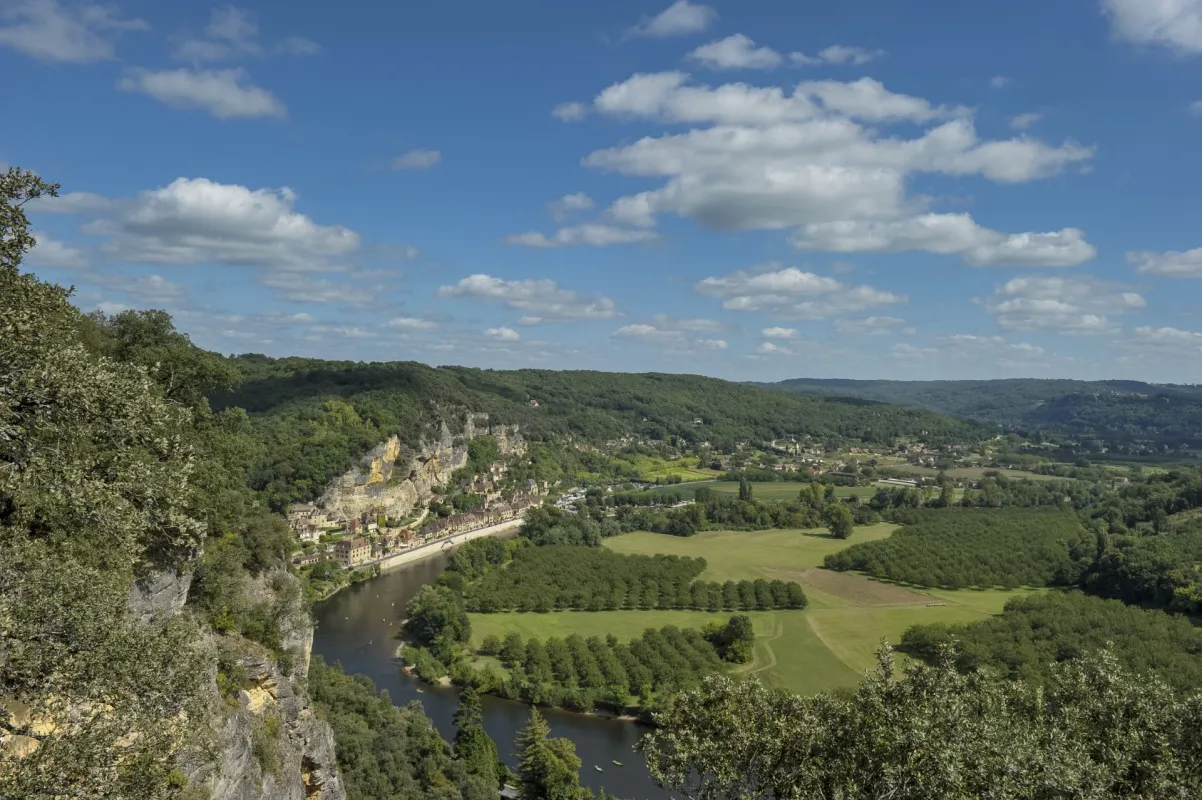 Sarlat, Lascaux and the Périgord Noir
Sarlat, Lascaux and the Périgord Noir: 400,000 years of history...
Some 400,000 years of human presence have left a trace... Give your 5 senses a treat in the Périgord!
Man-made art was born here thanks to cave dwellers, and Lascaux (a veritable sanctuary of prehistoric art), La Madeleine, Rouffignac, Les Eyzies-de-Tayac, and 14 sites in the Vézère Valley were listed as World Heritage Sites by UNESCO. Numerous exhibitions and workshops help to understand the reality of Neanderthal and Cro-Magnon man, which children also delight in discovering.
During the Hundred Years' War and Renaissance period, more than 1,500 châteaux and manor houses were built in the Périgord on rocky outcrops with a commanding view of the surrounding region. This is also a part of France famous for its fine cuisine, including such specialities as truffles, ceps, and foie gras.
Visitors to the region love going back in time and strolling through some of the most beautiful villages in France (La Roque-Gageac, Beynac-et-Cazenac, Saint-Amand-de-Coly, etc). A stop in Sarlat is always a pleasure thanks to the town market, Renaissance-period district, and charming narrow streets with numerous shops in medieval houses.
All these pleasures can be found in the Périgord, just a short drive from Bordeaux.