Bordeaux, a sustainable vineyard
For more than twenty years, the Bordeaux wine industry has been committed to responsible and sustainable viticulture. In 2018, 60% of the vineyard had adopted a certified environmental approach. Are you wondering what difference does it make in the vineyards, in the winery, and the wine glass? This way, please!
The HVE label
In the French winemaking industry, HVE stands for "High Environmental Value". The Gironde area is the first region in France to be HVE-certified (nearly 400 wineries were certified in 2019). This label integrates criteria of biodiversity, phytosanitary strategy, and fertilisation methods. It evaluates how an estate operates as a whole. Currently, Bordeaux winegrowing represents more than a quarter of HVE companies at the national level, all types of agriculture taken together.
Sustainably produced wines
Several local and regional programmes are working on eliminating the use of pesticides in viticulture. These new approaches are shaping the winemaking of tomorrow. By 2030, all winegrowers will have to adopt a certified environmental approach meeting the specifications of the Bordeaux AOC. Many farms that have been labelled by Agri Confiance® (1,485 farms), Terra Vitis (91 farms) or Area (443 farms) have already committed to preserving soil biodiversity, fighting against global warming, and reducing chemical substances.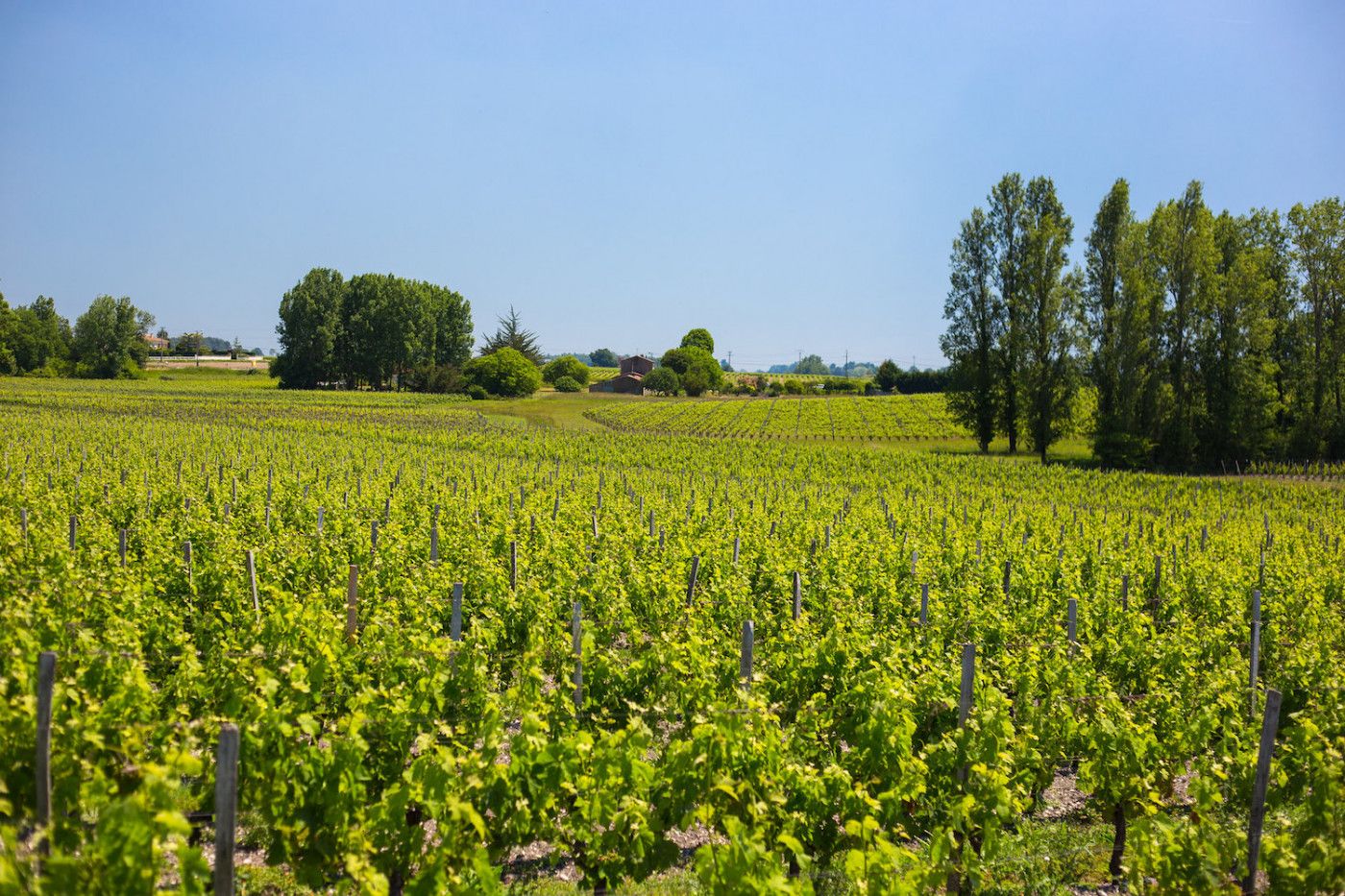 Organic wines
Le vin biologique est réglementé au niveau européen depuis 2012. La vinification bio (la transformation du raisin en vin) présente quelques différences avec la vinification conventionnelle notamment sur la dose de sulfites autorisée. Mais c'est surtout en amont, au niveau de la viticulture (la culture des raisins) que l'on relève des distinctions puisque pour fertiliser la vigne et la protéger contre les maladies, seuls les produits naturels sont autorisés, les produits synthétiques et les insecticides sont interdits. Les viticulteurs bio peuvent utiliser des préparations à base de soufre, de cuivre ou à base de plantes. 
The production of organic wine has been regulated at the European level since 2012. Organic vinification (the transformation of grapes into wine) significantly differs from conventional winemaking, particularly regarding the number of sulphites allowed. However, it is mainly upstream, at the level of viticulture (the growing of grapes), that the differences are most notable. To fertilize the vine and protect it against diseases, organic winegrowers are only allowed to use natural products, including sulphur, copper, or plant-based preparations. In contrast, the use of synthetic products and insecticides is prohibited.
Biodynamic wines
Biodynamic agriculture aims to create a link between plants, soil, and the animal world. Biodynamic winegrowers use plant-based preparations to strengthen the vine and help it develop. They also frequently refer to the lunar calendar to intervene on the plant at the best time.
Some winegrowers even use music therapy to stimulate the vines' natural defences. In the morning and the evening, it is not uncommon to hear music playing in these vineyards! Wine fining (the addition of proteins that coagulate on contact with the tannins and help remove organic compounds) is allowed as well as wine filtration. Biodynamic viticulture is certified by the Biodyvin and Demeter labels.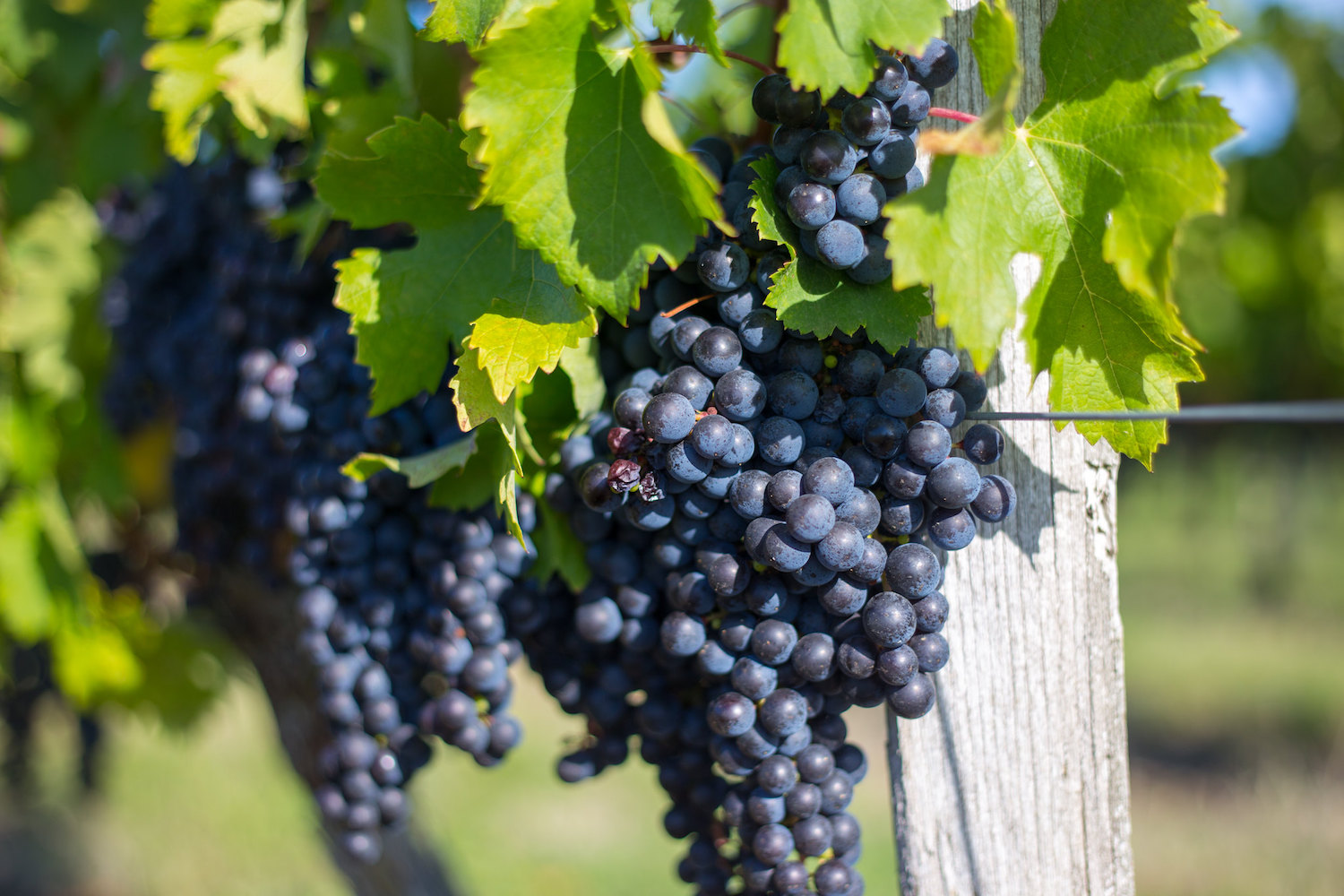 Natural wines
Though there is no current label certifying the production of natural wine, a national association of natural wine (AVN) defines it as follows: "Natural Wine is a wine whose grapes come from organic or biodynamic agriculture (and) which is vinified and bottled without any added chemicals or additives."
Harvesting is done by hand. Fining and filtration are prohibited, and the only yeasts allowed are "indigenous" yeasts (i.e., the yeasts naturally present in the grapes). Members who comply with the specifications are allowed to feature the AVN logo on the bottles. The addition of sulphites is tolerated, though it must follow strict guidelines and restrictions. 
S.A.I.N.S wines
S.A.I.N.S stands for "Sans Aucun Intrant Ni Sulfite" (i.e., Without Any Added Chemicals or Sulphites"). This is undoubtedly the most comprehensive and radical approach to making genuinely natural wine. Similar to natural wine production methods, it does not tolerate any added chemicals at the time of vinification.