Discover Bordeaux thanks to a Greeter
Bordeaux Greeters will be delighted to show you their city!

They will take you free of charge to see things that only the Bordelais know about – the hidden side of the Port of the Moon.
THE GREETERS OF BORDEAUX WILL SHOW YOU WHAT EVERYDAY LIFE IS LIKE IN THE CITY!
Greeters around the world share the same fundamental values:
They are volunteers, a friendly face for those visiting a city/destination
They welcome individuals and may serve small groups of up to six people
Meeting a greeter is free of charge.
They are willing to welcome any and all visitors on a volunteer basis, without any form of discrimination whatsoever.
Greeter programs support sustainable tourism respecting natural and man-made environments.  
They bring both cultural and economic enrichment to local communities. Programmes aim for a lasting positive image of each destination.
Greeter programmes create a mutually enriching opportunity for cultural exchange, and create links between ordinary people on behalf of a better world.
The Greeter network in France is the most developed in the world. Twenty-eight French cities belong to France Greeters.
Greeters in Bordeaux do not aim to be a substitute for tours by professional guides offered by the Tourist Office. If you wish an in-depth guided tour of the city's historic districts, please look at the appropriate pages devoted to tours and excursions.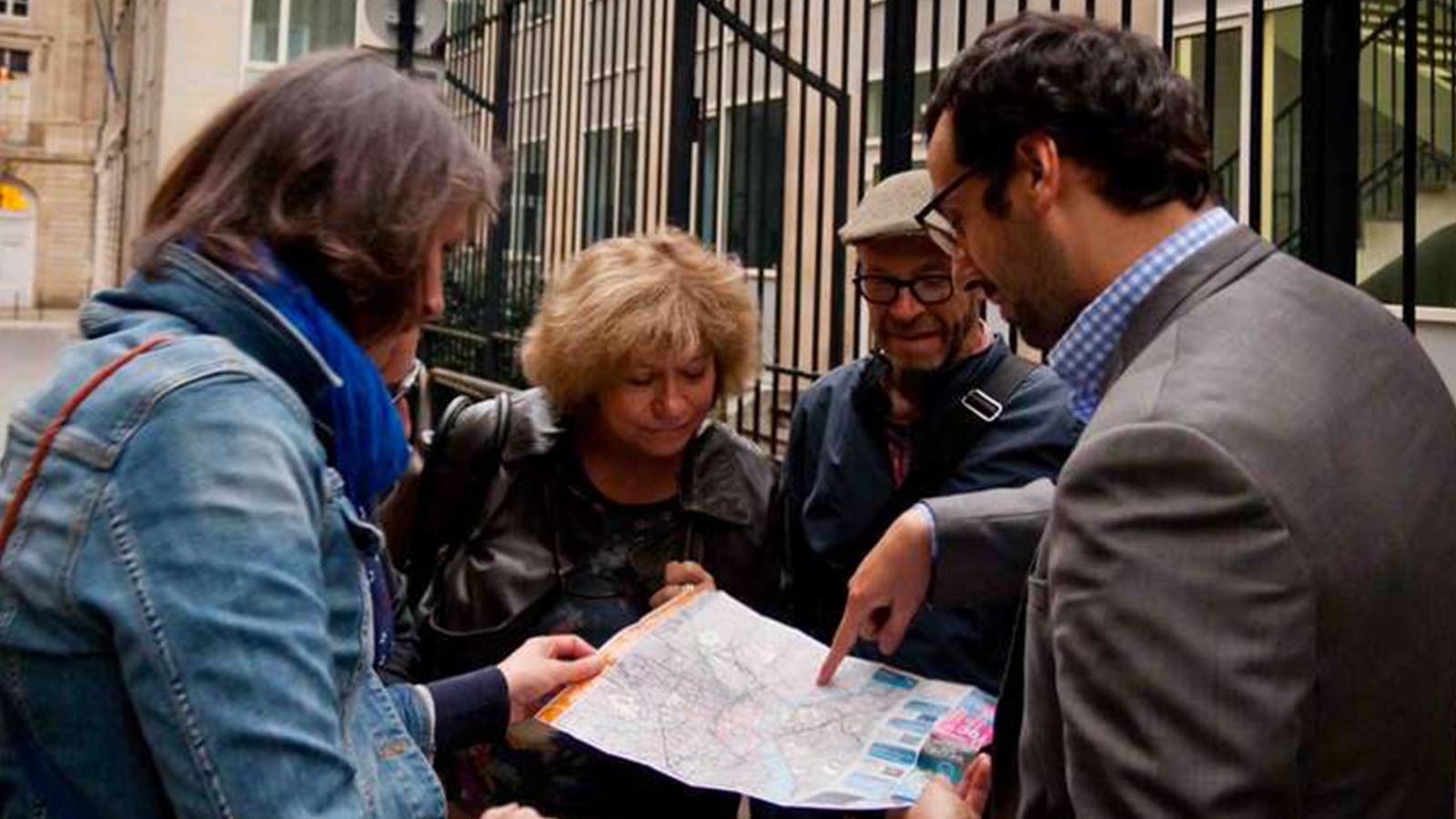 PRACTICAL INFORMATION
In order to find the Greeter who best corresponds to your needs, please send an e-mail to bordeaux.greeters@gmail.com mentioning the type of visit you are interested in, as well as a brief description of yourself.