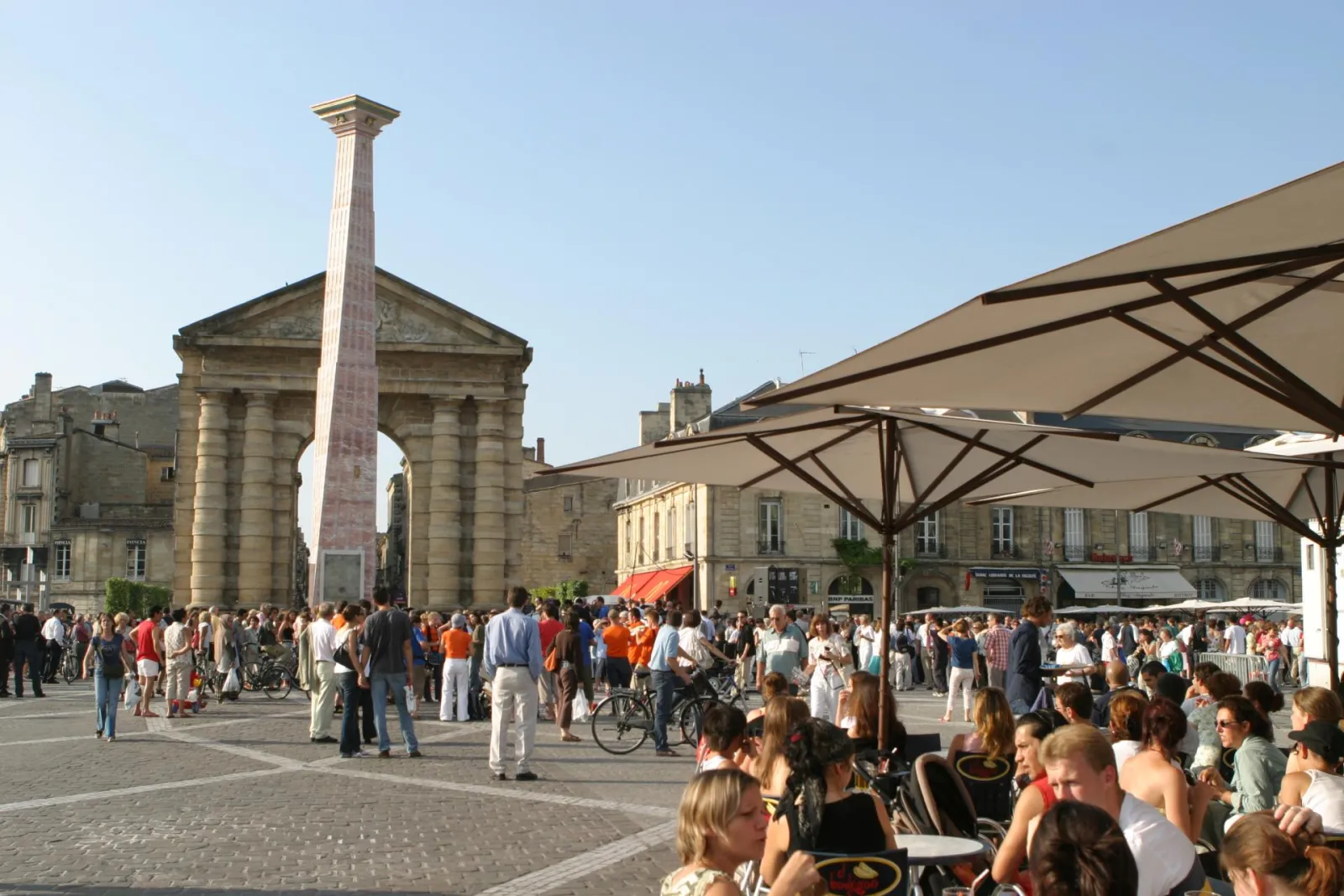 Place de la Victoire
This work of art made of bronze and red Languedoc marble is the first monument in Bordeaux designed to honour viticulture and winemaking, which are responsible for spreading the city's reputation far and wide.
The column on Place de la Victoire consists of six marble blocks sculpted and mounted two by two in Ivan Theimer's workshop in Pietrasanta (Italy). These blocks form a 16-metre-tall column weighing over 50 tonnes. There is a fine and quite unusual view of the column from the end of the rue Sainte-Catherine and looking through the arch of the Porte d'Aquitaine.

The symbols on the column represent several myths as well as the history of wine from ancient times to the present day, with a special focus on the Bordeaux region. These motifs are in bronze, both engraved and in bas-relief. The column's helical shape symbolises the vine as creeper growing towards the sun, and ends on top with a capital made of stone and bronze. Children adore climbing all over the bronze tortoise located next to the column!

Did you know? It took some forty qualified craftsmen to execute this column.

Place de la Victoire
33000 BORDEAUX