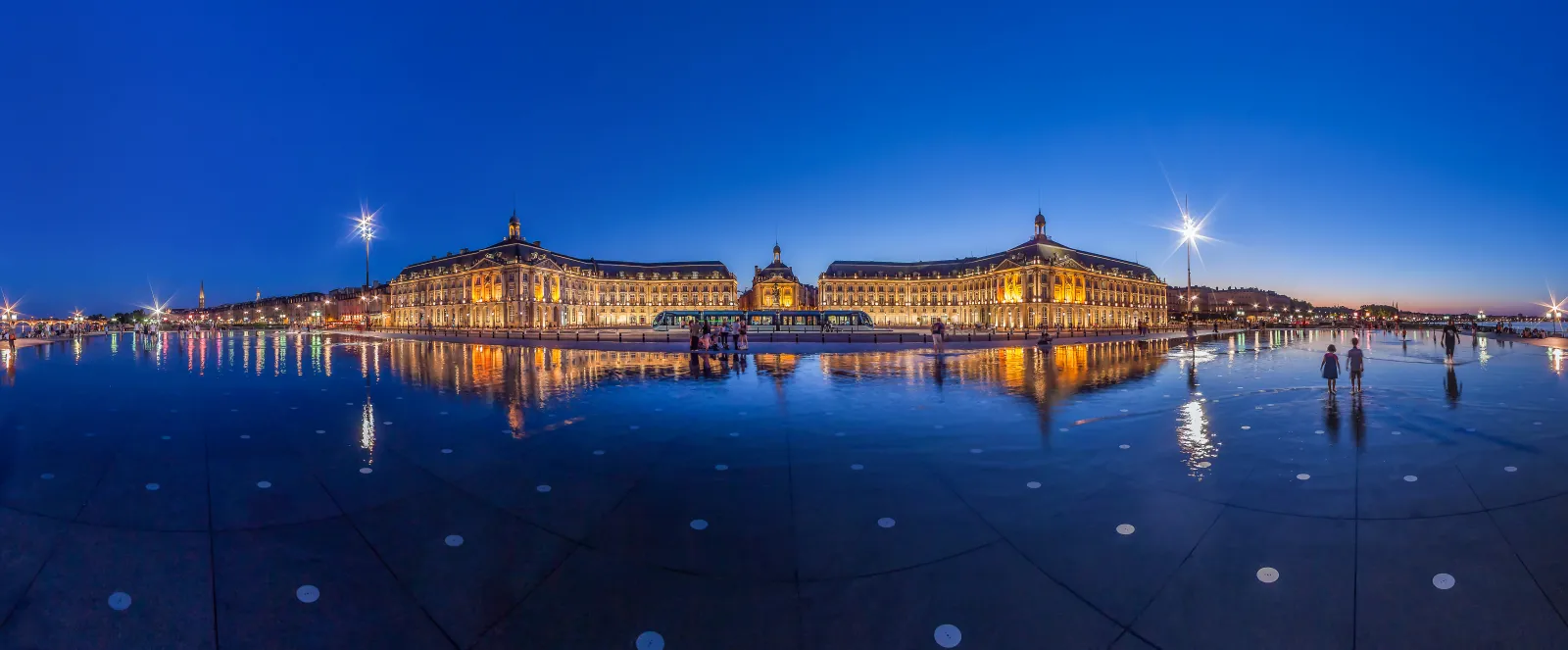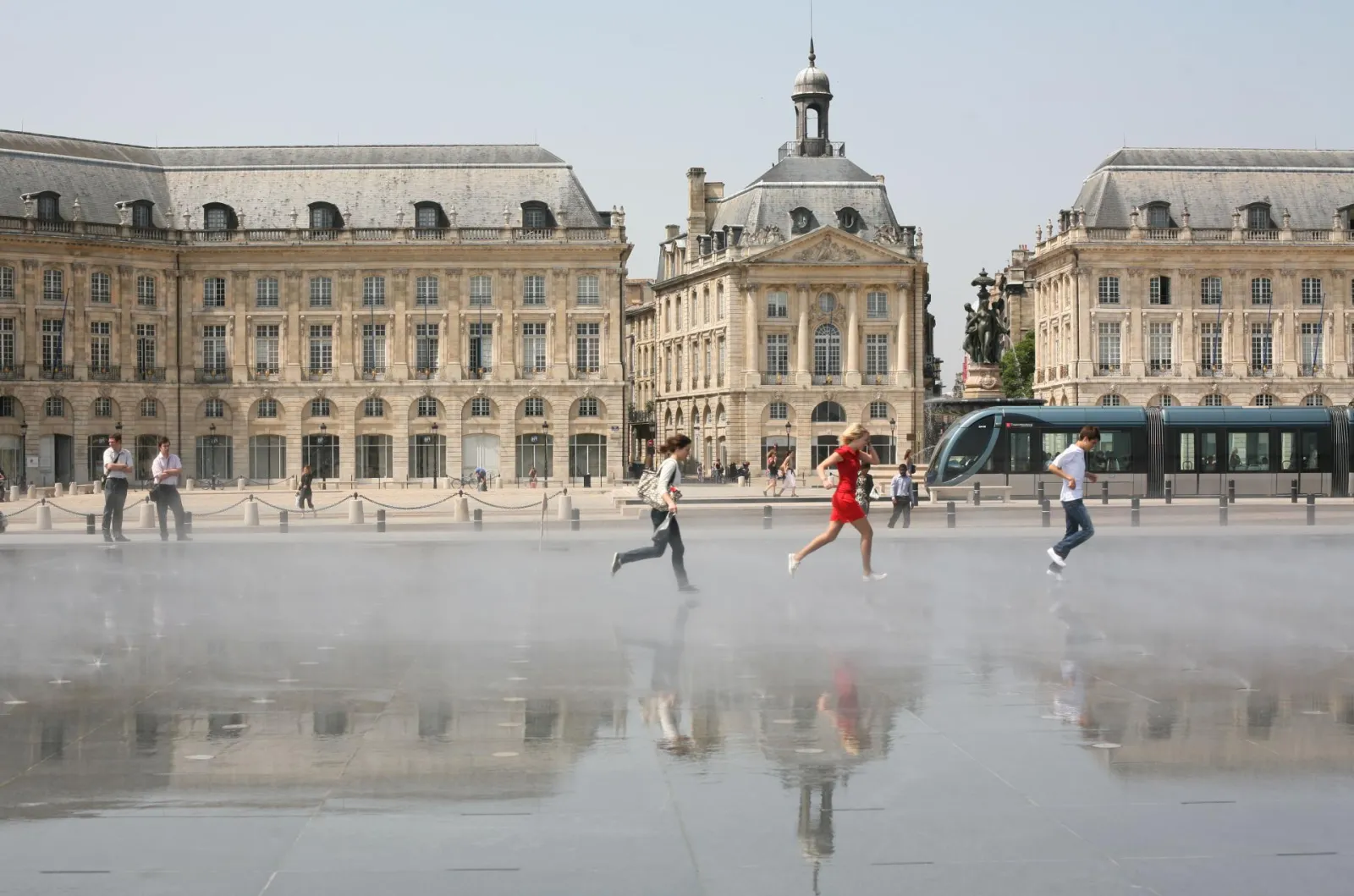 Place de la Bourse
Place de la Bourse has symbolised the city of Bordeaux around the world for centuries and played a major role in the city's development, trade, and reputation. Both the Bordelais and visitors alike adore this very elegant square.
It took 20 years of hard work in the 18th century to build what has since become the city's very symbol! The square represents a break with medieval Bordeaux surrounded by walls for centuries. The city was finally free to grow!

Intendant Boucher had tried to convince the town aldermen and the parliament to create the square and open up the city walls since 1720. He decided to entrust Jacques Gabriel, Louis XV's "First Architect" with designing this rectangular square with bevelled corners, as well as constructing the famous buildings decorated with mascarons and wrought iron.

The buildings framing this place royale consist of the Hôtel des Fermes, built by Gabriel's father, followed by the Hôtel de la Bourse built by Gabriel himself, and the isolated central pavilion (1735-1755).

Place de la Bourse was originally separated from the river by railings, but these disappeared during the French Revolution. The equestrian statue of the king was briefly replaced by one of Napoleon, followed by the Fountain of the Three Graces in 1869… The latter has been much appreciated ever since and is photographed by tourists from all over the world. So, don't hesitate to post a photo on Instagram!

Place de la Bourse
33000 BORDEAUX