The New Bordeaux - Modern Classics
Today the city of Bordeaux enjoys a legacy of wine heritage that is known around the world. Its reputation for excellence has made Bordeaux synonymous with quality, innovation and style.
However, this reputation no longer applies to just its wines and châteaux. For today's visitors Bordeaux offers the chance not only to discover some of the finest vineyards in the world but also to explore a once tranquil town that is evolving beyond its classical facade into a dynamic and modern city. Bordeaux is redefining its cultural identity through architectural innovation that embodies the finest qualities of a city inspired by the future as well as the past…
La Cité Frugès – Le Corbusier
Cité Frugès in the neighbourhood of Pessac offers some excellent examples of modern design by Le Corbusier and his cousin Pierre Jeanneret. Today that innovation can still be found in the look, design and subtle complexities of Le Corbusier's work in Pessac, which has stood the test of time. In addition, these buildings now enjoy UNESCO protected status and can be visited throughout the year.


Read more
4, rue Le Corbusier, Pessac.
+33 (0)5 56 36 56 46
Le Corbusier's cité Frugès, timelessly modern and back in fashion
Bordeaux Métropole Arena Designed by Rudy Ricciotti
The new Métropole Arena which opened in January 2018, is described by the architect himself as a construction of this moment, both functional and beautiful. The space can also be reached by public transport or even bicycle.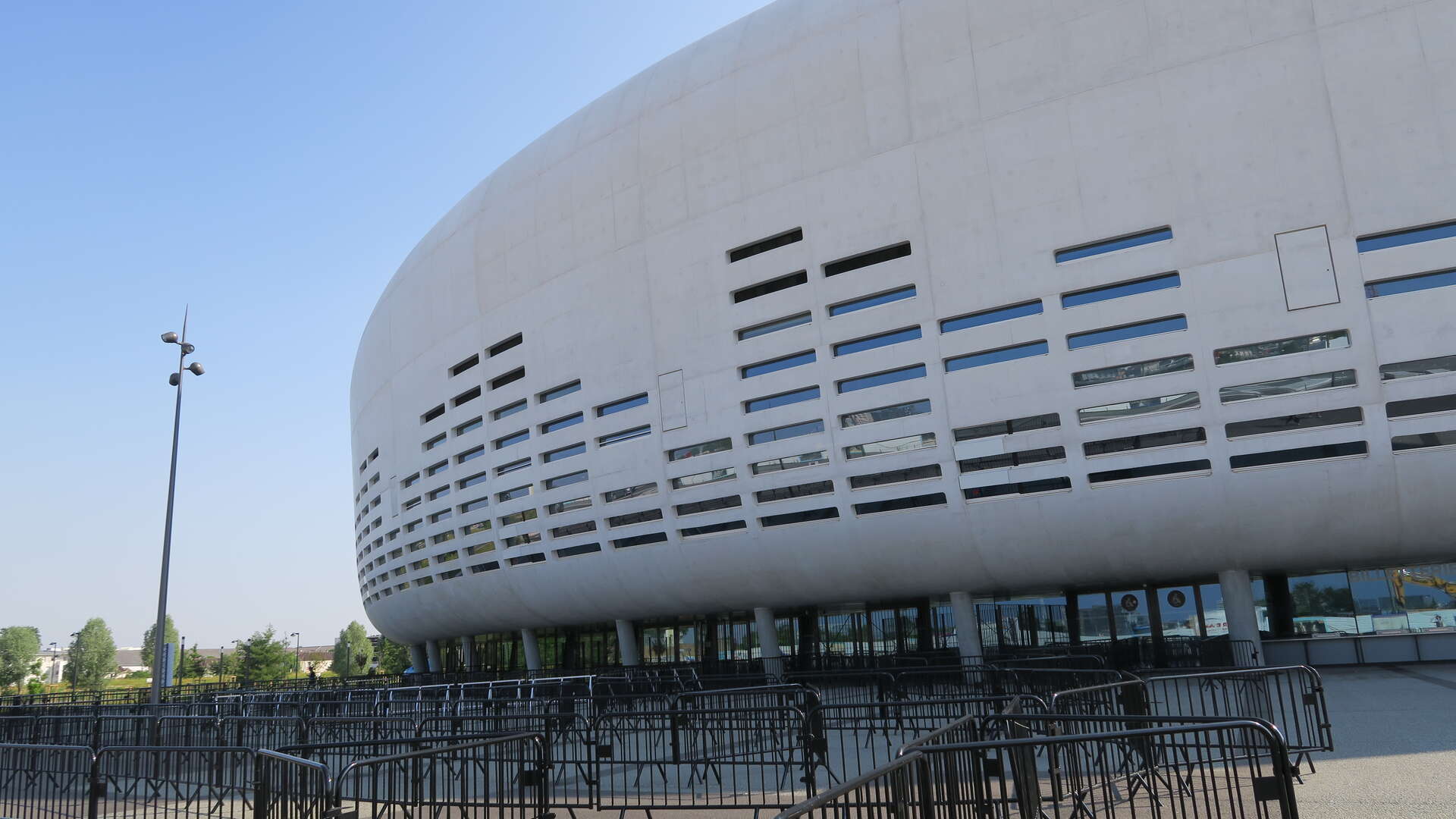 read more
48-50, avenue Jean-Alfonséa, Floirac

Arc en Ciel The Rainbow Building 
Sitting at the entrance to the residential neighbourhood of Grand Parc, along the C tram line in Chartrons, this unique creation sits in colourful contrast to the concrete urban design of the neighbouring high rises and traditional Bastide homes of the area. 
 
127, avenue Emile-Counord, Bordeaux 
Cité du Vin 
Designed to show the fluidity of energy between the wine culture and the city itself, this remarkable building stands out against the cityscape and the river, with its bold curves and fluid glass panelled exterior. 

read more
134, quai de Bacalan, Bordeaux 
Maison de Bordeaux Rem Koolhaas 
Rem Koolhaas originally designed what one magazine called 'The best house in the world' over looking Bordeaux, as a private commission. A remarkable innovation even today, twenty years since its completion, the 'House' can occasionally be visited by the public through organised tours by the Floirac town hall or observed from a distance like a sculpture on the hillside above Bordeaux. 

read more
Maison Lemoine, 2, chemin des Plateaux, Floirac 
+33 (0)5 57 80 87 43
MECA 
MECA is an ambitious new creative gallery space for Bordeaux. A multifunctional and vibrant art space for the whole of the region. 

read more
54, quai de Paludate, Bordeaux
MMM Maritime Museum
Innovative in its scope and design, the museum was conceived by renowned Bordeaux architect Olivier Brochet. Brochet is already responsible for some remarkable modern architectural spaces in France including the new Musée de l'Homme in Paris and the Musée Fabre in Montpellier, 

read more
54, quai de Paludate, Bordeaux
Modern Wine Magic 
Les Carmes Haut-Brion invited Philippe Starck and Luc Arsène-Henry to conceive a wine cellar unlike any other in the region, if not the world. Today this unique cellar enjoys a kind of magical quality because of its dynamic shape in contrast to the landscape that surrounds it. The Château Cheval Blanc invited Christian de Portzamparc to construct a new fermenting 'cellar/workshop' on site and this remarkable building lends the vineyard a new homogenous fluidity, perfectly in keeping with the look and feel of the landscape. Château Faugères, Château Barde Haut and Château Le Pin offer visitors the chance to see how the marriage of tradition and innovation can be applied not only to the production of wine but to the architecture that defines it.